Part 31 Ankahee Ansunee Bateein Meri Dil Ki AABMDK
Part 31 15/04/2019
Shaurya was rushing to leave to his hotel site. He didn't talk much as he is stressed about the opening in the evening. During breakfast, Mehak notices he didn't talk much but he was caught up with his mobile as replying to the messages, etc. Usually, if she wears something new or ties her hair differently etc. he will look at her for a moment and say something about it either it could be a teasing or complimentary but today she did messy braid which left on her right shoulder he didn't even say anything. He had his food and wipes his mouth with the napkin gets up from the table he told Mehak to get ready by 7 pm, she nodded. He said bye and left to his work. She finished her food and left that place. She walked around the same courtyard she used to hang out whenever she was left alone at the hotel and it looks enchanting and it was very peaceful indeed. She feels herself like the princess from the fairytales that she reads during her childhood. She always fantasizes the princess and their beautiful castle or palace they live with unique pets they have such as peacocks, deer, rabbits and many more wild animals as well. She sat down at the garden bench as she inhales the delightful smells that waft through the summer air, the sound of birds is truly a delightful mix of fragrance that is brought alive by the sounds of nature and enhanced with colors that only Mother Nature herself can create.
While she was busy with her surrounding her mobile beeped signing her a message came she took to check them. It says why doing the messy hair braid when your hair looks good when you leave them open to fly freely in the air. After reading this message from Shaurya her palm went to her mouth covering her slight gasp as she can't control her laughers seeing the message from him. Her face widens with this and she took off the band off from the braid loosening it as her fingers comb through her hair letting them falling free on her shoulder. She was still laughing before she could reply to another message came, no need to think how to reply to me, or you can thank me when we meet up in the evening, get ready on time. See you keep smiling. Now she smiles shyly as she tucks the loose strands of hair from her forehead. She typed a reply okay to his message still smiling at what's happening between them.
While busy at work, Shaurya saw his mobile when her reply came, he grinned lopsidedly as he put back the mobile into his pocket and the smile didn't fade away from his face the entire day. The preparation was going on full swing and Shaurya and his team ensured all in order. For Shaurya this project means a lot as when Mehak left him and he was clueless about her where being he was invited for a seminar at Jaipur. While he exploring Jaipur one of the newly met partners told him about this hotel coming for sale and it immediately caught his attention. He checked this site and he found that this has good potential as the previous owner is in need of some funds and he decided to sell off the hotel so Shaurya quickly bought this and started to work on it. As his private investigator and he gets busy in search of Mehak he delayed the work. He didn't regret his decision to pursue her at Manali as he still able to find her there and she is his important part of his life and to him, nothing matters more than her though she gives him the silent treatment and didn't accept him completely. He is happy with the past few days how things have shaped up as she gets closer to him without he tries anything. He was thanking Sonal for this idea as he was so done with his methods only her idea works and Mehak is with him now. He wonders what happen at the shopping day as since that specific day she is different and smiles involuntarily at him and he is clueless has she been jinxed.
As he walks around in his deep thoughts towards the office he stumbled when two figures jumped in front of him with boo sound. It was Sonal and Vicky. He shut his eyes and opens back to see this two high 5ing at each other and had a victorious smile plastered across their face. He asked these two when they came and why so late? Sonal quickly cuts in and replied jiju we just want to give the lovebirds some lone time so we came right on the opening day but you are asking us like this. Vicky added haa bhaiya since you and bhabhi are having some private moments we don't want to be the third wheel you see that's why we came today. Shaurya inhales a deep breath and walks away from these two as he said there is nothing happen like you two are thinking so cut the crap and start doing some work. Sonal runs after him and stands in front of him. But your face is saying something else jiju. He rested his hands on his waist and asked what does it say? Vicky joined her and said yes Sonal is right you were smiling and talking on yourself when we came here and now you are saying something else, say bhaiya did bhabhi has accepted you? Shaurya knows he is caught between these two and he needs to answer them. He surrendered. Well is not completely she is fine now with me but she seems to be quiet okay and he told them their adventurous shopping outing to sight-seeing trips. Vicky exclaimed we sent you two for hot make out or could say honeymoon trip but you two decided to be a tourist in Jaipur instead of doing what honeymooner's do?
Wow, impressive bhaiya, the most eligible so-called bachelor of Delhi doesn't know how to tackle his own wife? Hearing this Shaurya looked at him and Sonal he raised his eyebrows, so what you guys expect me to do? She doesn't react much and I can't approach her as well. Sonal asked what happen to the Shaurya who pursued Mehak when Kanta chachi get the restraining order, in front of White Chilies having PA system announcing to the whole world doing live telecast, you turned the entire PWG lane colorful with your love to marry Mehak against the elders at home and buy the entire cinema's ticket to apologize then arrange the Mata Ki Chowki and decorating a metro train to propose Mehak. You did all to get her in your life and now almost one week you two going around Jaipur and shopping around yet saying nothing happens. Jiju what happened to you? Where is the pagal majnun Khanna that everyone scared about?
Shaurya asked both not to talk about it anymore and they are getting late he summoned them to get some rest and fresh up for tonight's event. These two left with their mouth wide open as they stared at each other. They followed Shaurya quietly and his driver came with the car and he turns and sees them following him, he asked why they are coming with him. Sonal said jiju its been sometimes we didn't see Mehak we want to see her first later we will go back to our hotel and get ready, He can't say no them when they show their puppy face and asked them to get into the car. They were excited to see Mehak and get into the car quickly. As they reached the venue, Shaurya guided them towards his room and as they wait outside the room he took his key card to tap on the reader but Sonal stopped him and said no let's press the doorbell and see what her reaction is. He allowed them to do it and stands aside to see what is going to happen. They press the doorbell and there were no sound came they press again then comes a sound came from inside saying wait coming. Quickly the trio went to hide. The door was opened and she checked outside to see the corridor was empty, muttering something she closes the door. This time Vicky went to press the doorbell few times and run to hide back. Mehak came to check the door and muttered who is playing with this bell? She shuts the door and Sonal with Vicky went to press the bell and within the first ring she opens the door and ready to strike at them when three meet each other started to scream in happiness and Sonal hugged Mehak jumping as the both besties asking how are they and not to forget Vicky joined them and Mehak hugged him too and three were doing group hugging still jumping and Mehak asked when did they came and how's everyone at home. Vicky took out his mobile and quickly said bhabhi long time we didn't do this, he recorded them three dancing for Ankh Maare song. Still giggling heavily they forgot Shaurya is watching them he walks in and snatch the mobile from them and looked at three of them. The three stood there like a guilty student caught by their discipline teacher as Mehak muttered where did he come from? Sonal whispered we followed him he is been here all the time watching us. He walked inside the room brushing them off. He removed his jacket and hang it on the chair back rest as he put Vicky's mobile on the table there.
Seeing him quickly Vicky and Sonal excused themselves saying they shall meet at night during the opening and they need to rest too. Mehak waved at them and lock the door. She saw Shaurya sitting at the couch as he changes the channel on the TV. She didn't know what to ask or say she slowly asked how's work all okay today? He was surprised as she asks something about him. He nodded and replied all okay. She wants to move away from there when he called her and she stopped to see him. He asked can you make me a cup of coffee please. She smiled and went to make his coffee just the way he likes it and pass it to him. He took it from her and thanked her for the coffee. You are welcome she replied to him in her soft tone. She told him I will fresh up first and later you also fresh up. He smiled in agreement enjoying his hot cup of coffee made by his love.
She wore the suit prepared by the designer which in color coordinated with Shaurya's. He wore an Indo western mandarin collar blue suit and she wore a traditional blue light lehnga with a duppatta. Once they are ready they leave to the venue. They reached the hotel and Shaurya guided her inside as she looks around. It was a modern hotel with many classic looking hand paintings done along the wall with a slight traditional touch. With lots of fresh flowers decorations, it had the wow effect and she looks around as Shaurya has to usher his guests and welcome his business partners and friends from the industry. Not to forget the media representatives to cover the event, he acknowledges them and he looks for Mehak but he found her roaming on her own looking at the wall paintings. He excused himself from there and stride towards her and booed at her ear to gain her attention. She jumped in fear and looked at him as whispering you scared me. He smirked and said what are you doing here? Come with me I need to introduce you to some people. She followed him and greeted all as Shaurya introduced in the crowd. After the ribbon cutting ceremony, they ushered inside to the grand ballroom. VIP guests delivered a speech and congratulated Shaurya for his new venture. Soon Shaurya went to the stage with Mehak with him as he thanked all who came for this opening to show their support and trust for him he opens the champagne bottle as the bubbles and foams fuzz out from the bottle he pour it on the tower of champagne glasses arranged on the stage and it flew down filling the glasses below it. The crowd hubbub to show their support and Mehak who is not used to all these stage she looked down or away most of the time. As Shaurya gets down from the stage he looked at her and asked if everything okay she smiled and said I am okay. The guests enjoyed them self with a variety of foods and desserts with free-flowing wines and champagnes. Loud music echoing the party hall as Shaurya was so happy that the opening went well. His mobile ring and he saw maa is doing a video call. He took the mobile and walk away to somewhere quiet to talk to her. He swipes to answer the call and maa greeted him and congratulated him on the opening of his new hotel. Maasi also wished him and maa asked how is Mehak and he said she is with Sonal and Vicky. She wished him happiness as he gets his love back and now his new project launched with good success. He thanked maa and she asks whtr can she talk to Mehak as it has been a few days she hasn't seen her as they only talk every day. Shaurya asked her to wait as he goes and looks for her. He saw her talking to some guests and wave his hand to gain her attention and she saw him and excused herself and walked to him. He showed his mobile and she saw maa on a video call. She was so excited to see her and asked how they are. She asked maa how the physiotherapy and Ayurveda treatments are going on. Maasi help to reply bahu I am following everything and now didi move a little bit and sooner this wheelchair will not be needed. Mehak smiled and said Maasi where is Naughty. She asked to wait and called Naughty and he came running wiggling his tail letting his tongue out and when he saw Mehak on video call he wanted to lick the mobile screen and Maasi ask him to go away. They asked her to enjoy the party and they will talk to them again, and they hang up.
The Emcee announced for the dance floor and all started to move around dancing for the latest songs from Bollywood movies. Shaurya was talking to some guests and saw Mehak is sitting looking around earlier he saw Sonal was with her maybe she left for some task so she is feeling bored. Then comes the announcement the sounds very familiar to him. He turned his head to look at the stage it was Sonal. He wonders what is she doing there and is she planning for something now? Sonal announced to celebrate this moment lets invite Shaurya Khanna and his wife Mehak Khanna to perform a couple dance and the rest of the guests can join them later. He grinned sheepishly as his saali sahiba's idea, his head slowly swivel towards the person he supposed to dance with. Her eyes popped out as if she has to dance with a stranger. Shaurya strode with his usual smirk on his face to her. She gulped her juice down as she sees Shaurya just beside her. He offered his hand to ask her for the dance as his eyes looked down into hers. It took her couple of seconds for Mehak to gather herself and slowly place her small palm in his. She walked with him to the center of the hall as the lights dim out and the spotlight was shining on them. Mehak sees Shaurya. His eyes danced in excitement. She tried to look away from him as he wraps his arms around her. Her cheeks are already warm but with his breathing mingle with hers and his touch on her bare skin around the waist deepened the tone on her cheeks and she placed her palms on his shoulders His one hand came off from the waist to her forehead where a tendril bothering her.
It was the happiest moment for Shaurya as his new hotel opening done in a grand way and now he is dancing with Mehak in his arms. He was expecting some rejection or something but nothing of that sort happens. When she placed her palm in his it was the same exact touch of feeling he felt when he asked her for a dance at his home then during Diwali party in order to release her Chachus from police. Never had he known his calloused palm is made to feel her soft trembling palm. The moment he folded his fingers around her palm he felt contended, completed and many unspoken things happen inside him.
Many couples joined them to dance along with them and some watched them in awe. As the music ends the applause were the one that brought them back to reality. Mehak still stands closer to Shaurya with her hands rested on his chest till the Emcee announced that was one brilliant and amazing dance Mr. and Mrs. Khanna, give them one more round of applause and the crowd applause again. That's when Mehak moved slowly from Shaurya looking down as she tucked her hair behind her ears and she was all red due to embarrassment. That's when a photographer stopped them and ask them to pose together for a photo and Shaurya wrapped his arm around her waist protectively and Mehak perplexed with his touch and lean closer to his chest which made Shaurya filled with delight and wonder together with an exaggerated euphoric intense feeling of happiness when Mehak stays closer with him. After they are done taking photos, Mehak moved from there leaving Shaurya full of unrestrained joy.
While the guests seem to have fun inside the ballroom there, Sonal, Vicky, and Mehak sneaked out from there to the garden adjacent to the ballroom with some ice creams and desserts. The three sat down and started their bantering session eating the sweet morsels, Sonal asked so Mehak I thought you wouldn't dance with Shaurya but you went dancing with him, so is there something happening that we don't know. Mehak almost choked hearing her and said nothing as you think. Then what is it tell us clearly Sonal asked as if don't know what is happening? Mehak just brushes off saying is just nothing. Sonal tickled her waist and asked her to spill the bean now or else she won't talk to her. As Mehak busy with the ice cream, the stuff a spoon into her mouth and slowly said Khadoos Khanna doesn't seem like khadoos nowadays, very polite, sanskari, soft-spoken and etc. etc. etc. So I was thinking whtr he is just acting with me or simply want to pull my leg because he has done that with me earlier as well but seems like he has turned to saint which I cannot believe it. I can do anything I want and he is very quiet about it. I wonder why khadoos kumar is quiet she added as she licks the ice cream spoon. Vicky who is sitting next to her gulped his ice cream and said bhabhi, bhaiya always sweet type. He is becoming the husband goal. Mehak stick her tongue out to annoy him. I am telling the truth bhabhi for all the effort my bhaiya doing for you, there are millions of girls waiting in queue to get this type of husband he is the husband item. Okay, enough of this topic let's not discuss this and talk other things Mehak put a full stop on the topic.
Meanwhile, in the ballroom, Shaurya looks around and wonders where Mehak, Sonal and Vicky went. He tried calling Vicky's mobile it was ringing but no reply. He was annoyed with these three started to ask his staff around and all said the same they didn't see. He walked out of the ballroom searching for them when he heard a laughter noise from the garden and he headed there to see these three sits together eating desserts yacking and making silly jokes. He heard Mehak asking Vicky, Vicky tell me are you dating anyone or planning to remarry again? Vicky busy with his dessert just hmm at her, she nudged him and he let out a scream and he said bhabhi wait let me eat finish this. As he gulped in his Rasmalai, he started to talk, at the moment not planning to see anyone, I had one nightmare relationship and now still not ready yet to move on he replied as he scoops in another Rasmalai. Mehak who looking at him attentively asked him so when you think you will be ready to accept a new relationship or to move on? He muttered I don't know maybe some years or who knows maybe not. Suddenly Mehak's eyes grew wide as she asked Vicky you are not gay or something right? Hearing her immediately dropped his dessert bowl which made Sonal and Mehak burst into laughter's seeing his reaction. His mouth wide open and his face turned pale as well. Mehak gulped another gulab jamun and told him it's okay you can tell us we won't tell anyone at home, and this will be our secret. His jaw didn't move at all hearing her who is still giggling heavily at the joke that she just pulled on him. Bhabhi please I am not like that, like what Vicky Sonal asked. He takes a deep breath and said I am not gay okay. Shaurya's mouth opens wide when he's not so innocent wife asked this question to his brother and how she is cutely giggling at his misery and the look at his brother's face. Poor guy caught in between two girls and now they are chaffing at him. Vicky tries to stop them laughing but Mehak's chortle was so high. She calms down after Vicky didn't want to talk to her as he starts to show his mock angry face. She playfully nudged him to talk and seeing his sad face she immediately holds her earlobes and said sorry to him, he immediately smiled and brought her hand down. NO bhabhi you don't need to be sorry, I know you are just being playful. I am not gay bhabhi just that after the first failed marriage I am just scared to start a new relationship. I started new business and bhaiya and bade papa had given me so much financial support and still it didn't work out for me so I am hesitant to do anything. Now let me help bhaiya with his business managing some of his restaurants and now this hotel. I will be even busier with these things and I will not think about other stuff. Hearing him Sonal asked till when you will be like this? You will still need a life partner, right? Mehak agreed and said Sonal is right, so till when you are going to be like this? Anyway, girls don't like older guys okay, faster get someone before grey hairs started to grow up. Vicky replied them, well do you know there are girls like matured men too, especially the one with experienced. Mehak's jaw opened wide and started to hit his bicep chi chi, why are you talking all these dirty stuff. No bhabhi just sharing general knowledge stuffs with you. You see you are 23 yrs old, bhaiya is 30 years old so see there is age gap also. Mehak stopped him enough don't talk anything after this. Vicky said also bhabhi I need to be successful also right if any girls want me. How to marry if I am still depending on my brother all the time, Mehak said you are working for him not depending on him Vicky. Okay, you open a restaurant like Shaurya. He has White Chillies right, you start with Red Tomatoes. How is my idea and I will be your chef and help you there and we are a 50-50 partner? We will be Shaurya Khanna's competitor. What you say she asked him in excitement. Vicky's eyes bulged out, bhabhi if bhaiya knows this he will hang me upside down first being his competitor second taking his wife to be my partner third for cheating him. I am not getting into this. Shaurya cleared his throat to gain their attention as he knows if let his brother talk he will add him to matured men group and make Mehak too little for him. The three turned their head at the same time and shocked to see Shaurya standing behind them and they started to pinch each other. Shaurya folded his arm on his chest, and looked sharply at each of them, he stepped towards Vicky and asked there is plenty of work pending, party going on and you are supposed to monitor all there instead you are sitting here talking rubbish, sorry bhaiya Vicky apologized and runs inside the ballroom. Sonal didn't wait but she runs after Vicky too leaving Mehak alone. Shaurya turned to see them rushing inside the ballroom and Mehak seeing him slowly moves away from there before her turns to come for a lecture from him but before she could move Shaurya turns his head and asked her where are you going? Mehak froze at the spot and slowly turn to face him as she fiddle with the duppatta hem. He kept his face in a serious tone not bursting into laughter looking at her innocent ones. She is truly a sight. Her innocent look and now how her lip tremble to say something with the guilt in her eyes. A moment a go she was so vocal with his brother giving him all sort of ideas and even want to become his competitor but she doesn't know that all his earnings, his wealth, his breathing to his soul its always belongs to her. She don't need to even ask for a thing but a silent nod will do anything to see the smile on her face. He asked her in a stern voice where you are going. I am going to get some fresh air she replied. Then let me accompany you he said. She quickly walk pass him to go inside the ballroom quietly leaving him to chuckle alone. Little did she know that she is being loved by him madly and the entire lifetime is not enough for him to show his love to her. He just wished she will accept him and he will stop the time and just the two of them to love and keep falling in love with each other.
Back inside the ballroom, many guests started to leave as it's getting late night except for some guests who are staying back dancing as the DJ plays the song enjoying the free flow of alcohol. Mehak goes in and saw Vicky giving instruction to some of the hotel staff while Sonal attending to some guests and she was busy too. She walks around as a guest approached her, he introduced himself as Mr. Jatin Jain. Mehak folded her hands to her front in Namaste and nodded her head to acknowledge him. I am having a party at one of the hotel for my business partners, I have invited Mr. Khanna so I am inviting you personally for the party please come and join us. Before she could reply a protective arm came cover on Mehak's shoulder and she turned right to see it was Shaurya. He smiled at her and his guest Mr. Jatin. Mr. Jatin smiled and said it's good you are here Shaurya, I will be expecting both of you at the party tomorrow and I am taking my leave now shaking hand with Shaurya. Shaurya walked with him to send him off. Meanwhile, Mehak let out a deep breath and turned to see Vicky and Sonal are not busy and went to talk to them. Vicky suggested bhabhi since bhaiya is out let's ask the DJ to play a song and dance together. Mehak second that idea and Sonal suggested Coka Song. So when the DJ played and the beat started, the trio starting showing off their dance grooves. They started to move in round following the hippy rhythm in between laughing teasing each other's dance step. After sending off Mr Jatin, Shaurya returned to the hall and he was dismayed to see these trio dancing for that hip hop Punjabi song. His eyes fixed on the figure which clad in blue lehnga as how her waist move fast following the song. The way her lips always has that smile which is infectious and made him smile immediately. His hands itched to hold her by her waist and plaster her with his and keep her securely forever with him. He takes a deep breath and told himself he will never quit till he gets her all for himself and for that he will do anything it cost.
The room only left with few of the staffs of the hotels and most guests have left and some are about to leave too. When the music ends and all start to clap for their performance that is when Sonal saw Shaurya standing far behind some people watching them. She stepped away from them after trying to alert them but bubbly Mehak who didn't understands her asked her why is she keep pinching her that's when Sonal asked her to look straight and Mehak casually turned her head to see Shaurya standing at a distance but with his height he still can see them from that distance leaning against the wall with his one hand inside the pant pocket. Vicky took his mobile from one of the staff who helped him to record them and the trio left that spot abruptly wondering what are they going to be lectured this time.
Mehak was so exhausted and badly wants to hit the bed. With the amount of fun she had with her partner in crimes, she is very tired and these two wants to go to their rooms too as they have not rested since came from Delhi. That's when she heard a familiar voice and she walked towards the voice and astonished to see Shaurya was holding another woman in his hand, literally dragging her inside a room and Mehak covered her mouth and unknowingly streaks of tears started to run from her eyes too, she left silently in upset.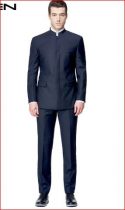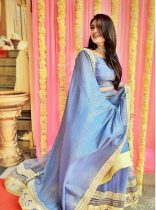 P/S: Dear readers, this is almost 5182 words 7 pages long, I haven't got time to proofread them before posting here. Apologies for the error and as usual do read and give your valuable comments and click on the like as well. Next week I will be traveling and thus update will be slightly delayed.