Part 29 Ankahee Ansunee Bateein Meri Dil KI AABMDK
Part 29 01/04/2019
The next day morning both were having breakfast at the hotel's restaurant, Shaurya said Mehak what's your plan today? She looked at him and shakes her head and slowly said so far no plans. He told her that he is having full schedule today as he is meeting with many at the hotel site and I will only be back at night, I thought today I settle all and tomorrow want to bring you for the city tour, she smiled immediately hearing his suggestion for tour. Afraid of yesterday's incident Mehak agreed to stay in the hotel and time pass there watching TV show or do something randomly. Before he leaves he suggested her try the spa the massage or manicure and pedicure stuffs. She nodded as he leaves from the restaurant. She finished her food and started her usual self talking. Why is he very nice to me, so since he said I can go to spa maybe I will do that, I went to spa before my wedding so let me pamper myself and order some food in the room and watch TV.
She walk through the hotel's courtyard admiring the artwork as she pass each of the huge pillars. She sat down at one of the garden admiring the large water fountain. She plays in the water as she dips her hand inside. After exploring further around the hotel, she walks to the spa and started to enjoy the treatment there. While they were doing her pedicure, she decided to call Sonal to ask when she is coming. She called Sonal and both besties exchange news and Mehak told about the spa treatments which made Sonal happy for her as she can see some changes in her tone. Mehak asked when is she coming so they can go and do shopping around the bazaar, Sonal replied soon, they hang up the call and Mehak she relax her mind and body with the rejuvenating treatment provided by them.
Once done she decided to go back to her room, she rest on the bed throwing her shawl off carelessly and takes a deep breath. Taking the TV remote in her hand she started to scroll the channels. After ordering some food for her room service she start to watch a movie Hum Aapke Hain Koun. She was enjoying herself watching that movie and singing whenever the song comes and say some of the dialogues. She was able to be herself laughing endlessly whenever Salman Khan does something comical. The movie ended and she felt bored thinking what to do next. She was tempted to go out and check out the bazaars but when she went out yesterday all she did was create nuisance and luckily Shaurya came there and she was saved for the day. Sighing and talking to herself I am done with manicure, pedicure now done watching movie had lunch as well. She scroll the channel and a new movie started. She decided to watch that too while waiting for Shaurya as she wants to have dinner with him. Earlier it was very happy family type where all the characters living together and newly married husband and wife who always finds excuse in between to romance when their elders not seeing them. The entire family is very happy with each and everyone's presents except some supernatural activity in their house. When the scary sound effect comes when the wind blows Mehak gets paranoid and quickly takes a pillow and hug it tightly as she watch the movie. Suddenly a super power or the so called ghost pushed the heroine off the stairs and she roll off the stairs as she landed on the base. Just that scene came the wind blow making all the curtains hung at the windows to fly up which heighten her fear. She bite her nails as she squeeze the pillow to her face and lower them slowly to see what's happening next. As she was too engross with the movie she didn't realize its already night and dark outside which make her room fall dark too except for the reflection from the TV brighten the room.
Though she was scared she still want to see what's going to happen next till she didn't notice Shaurya has returned back, he use his key to enter the room and seeing the room dark and the TV sound made him curious what is Mehak doing. He tiptoed towards the room leaving his mobile at the coffee table. He reached the room entrance and rested his body on the frame and saw Mehak sitting on middle of the bed hugging a pillow watching horror movie biting nails looking cute as usual. He moved slowly towards the bed with a wicked smile on his face. Her eyes was still glued to the TV as Shaurya moved closer behind her ears he heard her muttering something to calm herself. Shaurya takes a deep breath getting all her scent into him. Not to forget his main intention his hair brushed on her hair and suddenly Mehak felt a something near her before she could react Shaurya booed at her which made her instantly to let out a ear piercing noise as she jumped out of bed and landed on the floor.
Hearing the loud thump Shaurya immediately turn on the lights by the bedside to see what happened. He was amused to see Mehak landed on her back at the floor as she let out a small cry and as her hands rested on her chest to recover her breath. Her blood drain off from her face, Shaurya offered his hands to pull her up his laughter reverberate at the room which made Mehak infuriated, she manage to stands up as her breathing gets normal and she rub her back as she landed hard on her back. Her eyes were throwing daggers at him for playing a fool with her. His six foot frame shook with mirth looking at her. She walked to the bed and took the small pillow when he was still busy laughing at her. Taking that chance she started whack him with that pillow which was complete shock to him. He started to run around the bed to avoid her but Mehak didn't give up, she scream at him as she scolds him badtameez kahinka, besharam, Bewakoof, lambu tadiyal. Mehak manage to throw one by one pillows on him and both were standing at opposite each other on both side of the poster bed holding the bed frame. He manage to run to the balcony from one exit, Mehak manage to lock the exit and when he was about to enter the other one she rushed in swiftly and locked that glass door as well. He was trapped outside the balcony as both panting heavily bending their half body down to catch some breath. He signed at her to open the glass door, she give him evil grin as she roll her tongue inside her mouth looking at him. He chuckled seeing her mischievous behavior and ask her to open the door, she stick her tongue out to him as she dance in victory at him. He asked to let him in, but she ignored him. He pulled his ears with a pleading look asking to let him in and started to beg her for an apology. He rub his tummy showing that he is very hungry his actions melts Mehak's heart and she unlock the door. He came into the room and saw her sitting at the sofa near by the bed, he walked to her and said I am sorry Mehak didn't know that you were easily got scared with that just now, before he finish saying that she throw another pillow at him and asked him to clean up the mess in the room. He tittered as he pick up the pillows scattered everywhere in the room. He heard her yelling quickly fresh up I am hungry, okay get ready in 10 minutes we will go for dinner. Both went for dinner at the restaurant in the hotel. While dinner, Shaurya still couldn't help himself looking at Mehak who is still upset with the prank he pulled on her. She was just fully concentrate on the food but nothing else. Shaurya when return back to the room, he was exhausted as the whole day busy with meetings and discussion, finalizing some urgent matters for the grand opening. He didn't want to go for dinner but instead call for room service and rest at the room. But when he saw Mehak sitting on the bed hugging the pillow watching a horror movie just made his day. He became energetic at her sight and decided to play with her. He didn't expect that she will fall from the bed at his reaction and also he least expected the pillow treatment and to be locked out at the balcony. His heart felt fulfillment as after many days he was able to be with her just the usual way how they used to be.
As Mehak rested herself facing the window, she can hardly sleep either she slept too much in the day or the horror movie effect. Whenever she try to close her eyes the image of the gory, scary looking ghost image coming to her. Now she regretted taking the bedside near to the window as she can see the dark skyline and can't sleep at all. She slowly turn the other side and now facing Shaurya who is in his deep sleep. Earlier when she watch horror movie Mehak will sleep together with Sonal or Nehal. They will be making more fun of the ghost characters till they forgot about the movie and sleep well but now she is feeling nervous and wondering what to do to make her sleep. She can't wake Shaurya up as she wonders what he will think about her. She notice his hand was on middle of both pillows, she place her small palm in his big palm slowly so he won't wake up. She closed her eyes and in short while she sleep too. In the middle of the night Shaurya wanted to turn the other side but he felt like a slight pull in him as if his hand been tugged by someone, he lazily opens his eyes to see what was that and saw Mehak's hand was inside his palm where she hold him safely. He was elated to see her hand on his. His lips sprouted a wide smile he tuck the tendril behind her ears and admire the sleeping beauty as he continue his sleep.
Next morning their tour guide picked them from the hotel and they headed for a full-day tour to explore Jaipur. The guide explained that it is one of the finest planned cities of India, located in the semi-desert lands of Rajasthan. The city which once had been the capital of the royalty now is the capital city of Rajasthan. The very structure of Jaipur resembles the taste of the Rajput's and the Royal families. At present, Jaipur is a major business center with all requisites of a metropolitan city. First they headed to hilltop Amber Fort and Jam Mahal, on the outskirts of Jaipur. The guide told that Jaipur also knows as Pink City and Mehak asked why it is Pink City bhaiya. He explain that is because of Maharaja Sawai Ram Singh ordered to paint in such for British Prince Albert's trip at 1876 so till date the color has been maintained such. Mehak nodded and started to look outside. Whereas her fellow passenger was not keen in the city tour but the person who he is touring with. He watch her as she busy looks at the scene outside. She was wearing a skirt with mirror work and blouse top with a scarf on her. She plaited her hair and looks like a cool chic. He hold his smile inwardly laughing at his thoughts for ogling at his own wife and giving her name like chic, wild cat or many more he always dare not to utter to her.
After some time they reached Amber Fort one of the most magnificent destinations in Jaipur, on the rugged hills outside of town sits Ameer Fort. (Amber Fort). It was fascinating blend of Hindu and Muslim architecture built in red sandstone and white marble. The highlight of the fort is the Sheesh Mahal (Mirror Palace), a palace known for its craftsmanship in mirrors. The Amber Fort is known for its artistic Hindu-style elements. This opulent palace is laid out on four levels, each with its own courtyard. The fort overlooks Maota Lake.
Next they headed to Man Sagar Lake to see the Jal Mahal palace. The guide explained that well design palace in the middle of a lake and greenery coastal area and mountains enhances the beauty of the Rajasthan. Jal Mahal considered as one of the most beautiful architectural palace that was built with the Mughal and Rajput craftsmanship. He showed the Jal Mahal is a water palace that is situated in the midst of the beautiful Man Sagar Lake in Jaipur City. The guide pointed out to show the unique birds found at the Man Sagar Lake like flamingo, moorhen and many types of species of birds comes by there. Jal Mahal is an exceptional structure of the Rajput culture. The palace and the lake around it were renovated and enlarged in the 18th century by Maharaja Jai Singh II of Amber. The wonderful five storied building built in red sandstone. In Rajasthani tradition, royals would journey to Lake Palace in the summer seeking entertainment and pleasure. The Man Sagar Lake is a 300-acre lake surrounded by the Nahargarh hills. The artificial lake was formed as a result of instituting a dam across river Darbhawati during the 18th century. Water provides sustainable living to countless species of the aquatic ecosystem like fish, birds, insects, microorganisms and aquatic vegetation. Mehak was aww with the city and she kept asking many questions to the guide and he continue to explain to her patiently about history of Rajput's and etc. As the guide wants to proceed to other location Shaurya pulled Mehak by her forearm and Mehak looked at him in confusion, she raise her eyebrows asking what. He asked her didn't you study history etc. at school? Don't you think you are asking way too much of questions to him. She blow some air to cool down her and replied we are paying the guide right so I ask questions and he is answering me what's the problem now? By the way history subject is the most boring subject so I usually will think how these kings manage all these wealth and etc. and sometimes one king has many castles and palaces how to remember all. Shaurya burst into laughter's hearing her answer and asked her walk.
They proceeded to see Jantar Mantar monument of Jaipur, Rajasthan is a collection of nineteen architectural astronomical instruments, built by the Rajput king Sawai Jai Singh, and completed in 1738 CE. It features the world's largest stone sundial and is a UNESCO World Heritage site and the largest stone astronomical observatory in the world and this feature makes it, a special destination for a traveler and not to miss Hawa Mahal, upon seeing the most famous landmark of Jaipur, Mehak's mouth wide open to see the structure of the palace of winds built in 1799 by Sawai Pratap Singh was actually planned for the royal household to have a look at everyday life of the city. The palace has tier upon tier of curved arch surmounting fairy casements with "jali" – latticework screens. They went to the top of the Hawa Mahal which offers an excellent view over the city which made of red and pink sandstone, Jaipur's signature palace of unusual architecture is a stunning example of local artistry. The tour guide suggested them to have lunch and rest before proceeding to the next destination. While Shaurya steals a glance at Mehak who was feasting herself watching the live music playing and the she enjoyed the food, she turned and her eyes caught him looking at her. She looked at him for a moment before looking back at her plate and asked why are you always looking at me like that? He chew his food and takes his time to answer her as he don't know what to say, he is being caught for checking out his wife and she asking him this. He swallow his food and answered her, nothing I was just seeing are you tired or not shall we go back to hotel or what. Mehak shakes her other hand at him and said I am not tired I can walk more don't worry, after eat we shall go check out the bazaars and do some shopping too. He smiled as he nodded looking at the beetroot halwa, Mehak looked at him, and throughout the tour she notice Shaurya looks totally different with his casual donning his cotton long sleeve shirt which the sleeves folded up and a fade out jeans with a sunglasses. Though he will be 30 soon he look dashing though and she feel so little when be with him. Not due to his height but their age, he seems to be matured and knowledgeable almost about everything but she is still like a child and when earlier touring in the palace she climbed railing and walked slowly as she see the entire city. Shaurya seeing her stunt immediately hold her hand so that she don't fall off from there, and keep warning her to be careful. But she was adamant that she can manage on her own but just then the wind blows and distracted her and she was about to lose balance when Shaurya manage to pull her from there and she landed on his chest making him to jerk a bit to the back. His hand wrapped securely around her waist and she holding on to his chest out of fear. She couldn't hear anything around her except for his heart beat and hers. Her senses became saturated quickly by his scent and heat. She slowly open her eyes and see she is safe and pull out herself from his hold. She was waiting for him to scold her but he didn't but just signed her to walk. She doesn't know she feels different whenever she is with him or when she is closer she feel the vibes is different, the secure feeling which she felt with him something she can't deny. She can behave like a child running around madly in front of him and doesn't feel shy, or constricted with his presence like how she with her family. When she and Sonal together they are always up to some extreme level of madness and now adding to their gang is Nehal and Vicky the way how she can be herself. The Shaurya she knows can't tolerate nuisance, or jokes. It could backfire them when they crack a joke to enlighten the situation but here he is very cool about whatever she does. Then she remembered something Sonal used to say during their bantering session, if a guy loves you immensely he will do anything and everything to make you happy than that's the guy we shouldn't let go no matter what. Also if he didn't stop you doing anything you like and didn't ask you to change to his preference than he is the most wanted guy by all girls. She questioned herself is she lucky in that sense as she sees Shaurya who never impose any rules on her. Even now he is very busy with his new hotel opening but he took his time off to be with her. He didn't set his hair as usual today letting it fly freely as the thick lock fall on his forehead and she looked at him in awestruck. He looked damn handsome. Though she was eating her beetroot halwa but her sight was caught with something even sweeter than the halwa. She was tempted the caress the lock on his forehead but she keep her hand on her lap as her other hand busy digging into the halwa bowl. Her trance was broken when the waiter called her and asked her does she want anything else she was puzzled as she looked at the waiter and Shaurya few times before smiling and said she is okay and he went away. Shaurya sees her face expression and her sudden color change on her face. She is blushing and her demeanor has slight changes too. He wonders what made her red out of sudden. They paid and left the restaurant.
The next stop was Ajmer Dargah Sherif the Sufi shrine. Both went offered their prayers and guide bring them around the famous bazaars to enjoy the fine collection of clothing's, and to many other souvenir shopping before heading back to their hotel.
Movie Name: Kuch Naa Kaho
Singers: Kavita Krishanmoorthy & Udit Narayanan
Music by: Shankar, Ehsaan, Loy
Mujhe Tum Chupke Chupke Jab Aise Dekhti Ho… Acchi Lagti Ho…
When you steal glances at me like that… You leave me breathless…
Kabhi Zulfon Se, Kabhi Aanchal Se Jab Khelti Ho… Acchi Lagti Ho…
When you play with a straying hair or your scarf… You leave me breathless…
Mujhe Dekh Ke Jab Tum Yun Thandi Aahein Bharte Ho… Acche Lagte Ho…
When you sigh heavily while looking at me… You leave me breathless…
Mujhko Jab Lagta Hai Tum Mujhpe Hi Marte Ho… Acche Lagte Ho…
When I feel like I'm the only one you love… You leave me breathless…
Tum Mein Ae Meherbaan… Saari Hai Khoobiyan…
Within you, my love… are all the virtues…
Bholaapan, Saadgi, Dilkashi, Taazgi…
The innocence, the simplicity, the delightfulness, the freshness…
Dilkashi Tumse Hai, Taazgi Tumse Hai…
All my charm is due to you… my freshness is thanks to you…
Tum Huwe Hamnasheen, Ho Gayi Main Haseen
Now that you re my lover… I ve become so much more beautiful
Rang Tumse Mile Hai Saare…
My every hue comes from you…
Taareef Jo Sunke Tum Aise Sharma Jaati Ho… Acchi Lagti Ho…
When you feel shy upon hearing my flattering words… You leave me breathless…
Kabhi Has Deti Ho, Aur Kabhi Itra Jaati Ho… Acchi Lagti Ho…
Sometimes bursting into laughter, and sometimes putting on airs… You leave me breathless…
Mujhe Dekh Ke Jab Tum Yun Thandi Aahein Bharte Ho… Acche Lagte Ho…
When you sigh heavily while looking at me… You leave me breathless…
Khoye Se Tum Ho Kyun?
Why do you seem so distant?
Soch Mein Gum Ho Kyun?
Why are you engrossed in your thoughts?
Baat Jo Dil Mein Ho… Keh Bhi Do, Keh Bhi Do…
Whatever in your heart… tell me, come on tell me…
Sochta Hoon Ke Main, Kya Pukaaroon Tumhe?
Im wondering… how should I be addressing you?
Dilnashin Naazneen Maaheru Mehjabeen…
My beautiful one, Or my beloved, Benevolent, Or heavenly
Yeh Sab Hai Naam Tumhaare…
These are all your names…
Mere Itne Saare Naam Hai Jab Tum Yeh Kehte Ho… Acche Lagte Ho…
When you tell me about these names that you have for me… You leave me breathless…
Mere Pyaar Mein Jab Tum Khoye Khoye Se Rehte Ho… Acche Lagte Ho…
When you seem so lost in my love… You leave me breathless…
Mujhe Tum Chupke Chupke Jab Aise Dekhti Ho… Acchi Lagti Ho…
When you steal glances at me like that… You leave me breathless…
Kabhi Zulfon Se, Kabhi Aanchal Se Jab Khelti Ho… Acchi Lagti Ho…
When you play with a straying hair or your scarf… You leave me breathless…
Acche Lagte Ho… Acchi Lagti Ho
Acche Lagte Ho… Acchi Lagti Ho
Acche Lagte Ho… Acchi Lagti Ho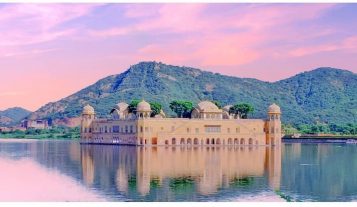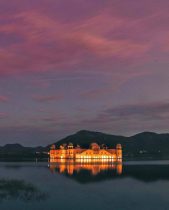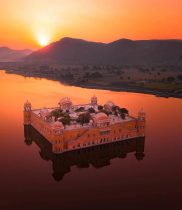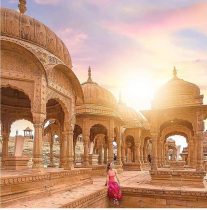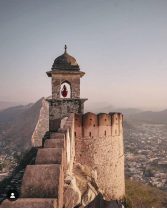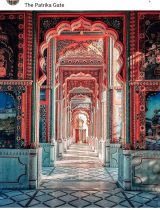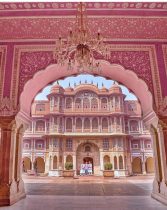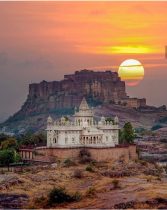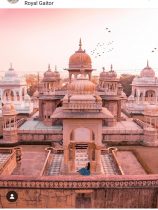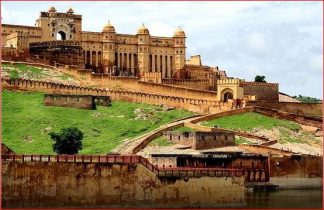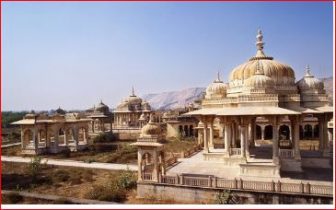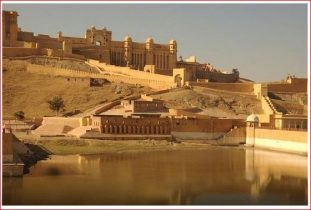 P/S : Note : Saw this while watching some Aishwarya song hits in Youtube and this is so mesmerising , one of the hit song with Abhishek. Do enjoy the song and my chapter. Dont forget to click on the like button and comment for me. thank you. Apologies for my previous chapter I accidentally input as Part 29 instead Part 28 and I cant edit that , so this is the Part 29 .