One more chance to hold you twinj FF part – 20
One more chance to hold you twinj ff episode 20
Kunj sleeping Peacefully on bed with babies ??
Kunj gets up due to his mobile notification sound
Kunj – who messages me now huh and this siyappa queen till now didn't come out of washroom I wanted to do more romance but she ran to washroom ?? she could have taken me also inside I would have helped her in taking bath but no she went alone
Kunj's Mobil beeps again
Kunj checks Mobile
Mahi  messages?  Is it her new techniques to irritate me by messages huh let's see what she sends he opens her messages
Mahi messages –
Mahi – ??????
Mahi – ?????
Kunj – why you sent me your face ? bahut darawani hey baba I'm scared ????
Mahi – chup hahaha twinkle ney bahuth maara hoga na ???
Kunj – what? 
Mahi – hahaha ??? i know bahuth maari hogi kal drink kar key mene usse ye idea diya tha ??? good happened with you
 I'll be happy now looking at those marks
Kunj read her message  and thinks
Kunj – this kamini gave idea to twinkle like drink and beat me huhu mene iska kya bhigada yar har waqth  aishe karti hey… But my siyappa queen was drunk but didn't beat me but made love to me ❤? hehe mahi plan flops meri dushman
Kunj messages her
Kunj – hehehe ???
Mahi – besharam biwi sey maar kha key pagal ho gaya hey kya
Kunj – you mad girl nothing happens like that my beautiful wife is not mad like you she don't listen to you..Marks dhek na hena tere ko besharam ladki.. Marks came but not that you think of
Mahi – hein? 
Kunj – when your best friend comes you ask her only ok now bye bhootni..  And dont you dare to give any ideas like this to my wife. . You kamini ???… Bye now don't disturb us ok.. Chal hatt
Twinkle in bathroom realizes she didn't brought her clothes
Twinkle from bathroom – kunj
Kunj – yes twinkle come outside yar from 1 hour you are taking bath and you didn't took me inside huhu
Twinkle – shut up
Kunj – hmm now come outside what are you waiting for mey kya aarthi ki thall key sath  tumhara welcome karu kya… Mujhe bhi nahana  hey yar come outside baby
Twinkle – oh na ek problem hey
Kunj – what? 
Twinkle – see there on couch my clothes is there please give it to me
Kunj – hehe you forgot it no worries baby come outside like that only I don't have any problem
Twinkle – kunjjj please baba give
Kunj – ok wait
Kunj goes to couch and takes her saari in hand and smirks he put it there only he take out something from wardrobe and gives it to twinkle
Twinkle opens it and shocked to see it (it's s*xy bathrobe)
Kunj – hehe now wear it and come out soon
Twinkle – kunj you brought this for me
Kunj – nahi mujhe pehen na tha na isliye laya tha.. Then what yar for you only
Twinkle – kunj dont waste my time give me my clothes
Kunj – you don't waste my time ok wear it and come
Twinkle – kunjjj
Kunj – twinkleeee
Twinkle – ok fine but don't you dare to touch me now
Kunj – aa tho sahi dhekenge you escape from me huhu now see what I'll do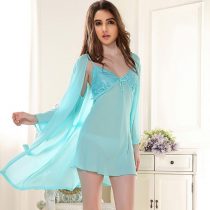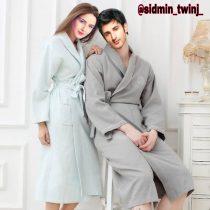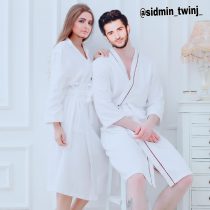 Twinkle comes outside wearing it she is looking very cute and s*xy her hair is still wet and water droplets falling on her lips
Kunj stares at her romantically and comes near to her twinkle goes backwards and stops by wall and comes further and locks her in his arms blocking her way..
Kunj looks at her from top to bottom twinkle gets shy and looks down kunj pulls her close by waist he keeps one hand on her chin and make her to look at him
Kunj – looking s*xy ???
Twinkle – leave me kunj
Kunj – why I'll leave you now has he kiss on her cheeks
Twinkle – kunj side I have many works to do
Kunj – I'm also doing my work baby don't disturb me got it he nuzzles his face in her neck and give her love bite twinkle clutch his shirt
Kunj looks at her lips twinkle closes eyes giving him permission there lips met first they kissed slowly twinkle bites kunj lips kunj get shock
Kunj – now you see siyappa queen what I'll do and y I'm feeling my shirt is loose he looks at his shirt and get shocked twinkle tore his shirt kunj looks at twinkle.. Twinkle bited her lips
Twinkle try to run from there kunj hold her hand and pull her back
Kunj – now where you will run haa you tore my shirt.
Twinkle nodes in yes innocently and gives smile
Kunj – you are becoming so wild
Twinkle – haan tujse seekha  mene
Kunj – acha ji
Twinkle – haan now leave me you also go and take bath
Kunj – leave you no ji.. After this you thinking I'll leave you it's not happening ji… He lift her in bridal style and throw her on couch slowly and comes on top of her he side her hair and kiss all over her face and gives love bite on neck and twinkle caring his back and moaning his name kunj gets up from her after sometimes twinkle looks at him lovingly she gets up and stand on couch and pull him by his shirt collar and caressing his bare chest kunj untie her robe and it falls down kunj lift twinkle in bridal style and walks to washroom closing door
He makes her stand under shower and looks at her wet body and curves he grabs her lips and they wildly and kunj enters her twinkle moaned his name louder kunj does it fast and twinkle too mosns and enjoying his sweet torture…
After spending there romantic moments twinkle comes out of washroom and gets ready in beautiful saari and looking very beautiful she is drying her hair in front of mirror remembering there romance she shy like anything
Kunj comes out of washroom and see her shying.
Kunj – no not again I can't control myself
Twinkle – shut up sadu shameless sab kar liya phir control nahi hotha if I leave you to do you do that only whole day
Kunj – like you won't do anything siyappa queen look here at my back you scratches it fully…
Twinkle – huhu you also did
Kunj – acha ??? show me
Twinkle – chup besharam
Kunj pull her in hug
Kunj – thank you twinkle I'm so happy for everything now no problem and fight between us we will stay like this only happily whole life.. I promise you I'll not hurt you again.
Twinkle – I love you too baby and I promise you I'll never leave you again and I'll be with you always.. Sorry kunj i seperate you from your baby
Kunj – no twinkle no need to say me sorry I was wrong at that time so you did right
Twinkle – sorry na i hurt you souch these days always torturing you and taunting you after knowing you changed also I behaved with badly but what to do I couldn't control my anger n said so many harsh words to you
Kunj – arey bass baby you are not wrong ok now leave it and remember one thing twinkle I love only you no one can't take your place in my place that rupali bhabhi of your was behind me and when I denied she made me look bad in front of your brother so he hated me that time and we both continue our hate journey and that turned problematic to you
Twinkle – now leave it na…. Everything is clear now… And I know you love only me I trust you and I love you only and you are only mine
Kunj – and you are only mine baby
And kunj lips about to kiss twinkle lips ???
But suddenly twinkle pushed kunj he fell on bed
Kunj – what the
Kush woke up and crying
Twinkle sit on bed taking him on her lap
Twinkle – shh baby see mumma is here only don't cry bacha
He was still crying bit
Kunj comes there
Kunj – bad timing beta can't you wake up after 10 minutes… Dad Kissing mumma know you cried and disturb us next time don't do this ok
Kush looking at twinkle crying more and points finger at kunj like complaining
Twinkle – chup kunj we are so lucky that they left us till now to do romance and you are still telling him only
Kunj – oh tho hey ?? we are so lucky they are good babies and see this choti siyappa queen still sleeping totally went on you always sleeping acha hey
Twinkle – shut up give me kush milk bottle now kunj gave her feeding bottle she keeps it in Kush mouth but he didn't drink and touch her chest and tap on it
Kush – ye… Ye
Kunj – oh you want that only I also want ?? he comes near to him while twinkle push him
Twinkle – shameless man don't do it in front of my baby what it think about us na
Kunj – what he think that dadda loves mom hena Kush
Kush holdings small towel and give to twinkle and gesture her to cover her and give him his milk like always she do
Twinkle make him lye on her lap and Kush put towel on him covering him and twinkle
Twinkle – see kunj he telling me to cover ithe dont wanted you to see it
Kunj – like I don't know how it looks tell that naughty baby that I saw everything first and I also have right on you
Twinkle – chup besharam
Kunj smiles at her
Tanu woke up and looking at her parents and showed hand to kunj gestures him to take her
Twinj  smiles at her kunj take her in arms and plays with her twinkle admiring them
Twinkle – ahaa ahha kush no
Kunj – what happened?  Why you screaming
Twinkle – your naughty son bite me there and pinching there
Kunj – haa ???? acha hua badi keh rahi thi mera beta vo hey ye hey haha ??
Twinkle – totally went on his dad
Kunj – vo tho hey
Kush goes to kunj and busy in playing
Twinkle – chalo babies I'll make you ready now chutu sa baby ka naming ceremony hena your small sister's naming ceremony
While both babies smiles
Twinj makes them ready both looking so cute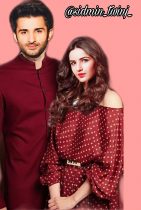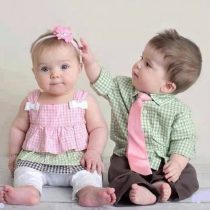 Next scene
Mahi and yuvi having romantic moment
Mahi – what do you think about twinj
Yuvi – what? 
Mahi – means everything become good between them and they become one again
Yuvi – yes and you only said that they are one now by saying twinj
Mahi – whatever my friend should be happy always
Yuvi – same here
Mahi – what happened at night in there room I wanna know
Yuvi – besharam kahi ki why you wanna know
Mahi – arey fpr fun I told twinkle to drink and beat him maza aayega
Yuvi – hehe my friend kunj very well knows how to handle his siyappa queen and you don't give her any idea like this yesterday see what siyappa twinkle have done she beat rupali but it was fun for me bechara kunj was controlling her and rupali condition was worth watching
Mahi – hehe I was to scared ki twinkle usko maar hey na dey but she took plastic knife to kill her
All comes outside
Rupali was hiding from twinkle being scared ??
Twinkle – see sadu you better be away from that rupali if she talk to you.. You don't reply her I'll reply got it
Kunj – ok my possessive darling.. You don't worry by mistake also now she won't come to us ??
Twinkle – haa you handle babies I'll help mom and jeevika bhabhi
Kunj saw yuhi coming
Kunj – twinkle listen your friend mahi want to see marks I gave you and you give me
Twinkle – what?  Shameless man
Kunj – oye you tell it to your friend see she message me at morning and asked about marks she thought you beat me but she doesn't know what happened shall I tell her which marks you got and where
Twinkle – chup ho javo na kya bhol rahe ho that mahi and you always fight
Mahi – he starts it twinkle tell him and did you beat him yesterday ?
Kunj – I'll tell
Twinkle – shut up you come with me mahi if you be here you both will start fighting again..
This people don't know how to behave in front of babies ???
Look they listening everything they learn this only huhu
Yuvi – acha haa twinkle we don't know anything you teach us how to behave hena kunj
Kunj – haan yar twinkle will give YouTube channel now in that she will teach how to behave with babies and all
And about last night's stunt too she teaches
Twinkle – chup ?
Kunj – arey i was telling about rupali matter that how to teach lessons to rupali kine people what you thought dirty mind
Kuvi  and mahi laughs on her
Twinkle – mahi in which team you are why laughing with them haa dont talk to me
Mahi – arey listen babes she runs behind her
Rocky handling his small baby which is in no mood to listen him and teasing him
Rocky – please wear it you look good
Yuvi and kunj laugh on him Rocky look at them and makes faces
Kunj – are you expecting her to speak to you and listen to your every request
Yuvi – haa he asking baby permission
Rocky – chup it's tough to handle small babies your twins were also like this dont you know oh you don't know anything about them you were not there na…..
they become silent for sometimes
Rocky just said he didn't realize what he said for change he felt sad for kunj and was sorry
Rocky – I'm sorry kunj
Kunj – it's ok why you saying sorry yar and this twins are more ziddi now also twinkle and I'll be tired and they won't stop teasing us especially this kush and this tanu to not less but she sleeps most of time
Rocky – haan just like my twinkie she is also same always sleeping and when gets up she just want everyone to take care of her only and if someone tries to take her thing she don't leave them..
Kunj – now also she is same always wants to sleep and about her things and her man she takes much care and we know what she will do to them… Yesterday live example
They all laugh
Rocky – that rupali deserves it.. She always finding situation to sunavo twinkle and wasn't listening anyone but from now may she she will be away from twinkle now
Yuvi – ladaku twinkle
Kunj – my wild cat she is ???
Leela maa and twinkle standing at door and listening them twinkle standing with angry pout and leela laughing
Kunj turn and see twinkle
Kunj pretend like he didn't saw her
Kunj – chup dono koyi meri biwi ko kuch math bholo.. She is very innocent girl and she doesn't know meaning of fight too
Yuvi – what happened to you suddenly?
Kunj gestures him to look at back yuvi see twinkle
Yuvi – haan yar Rocky how you can tell like this about your sister she is very innocent like baby and she is same as kush and tanu baby she is twinkle baby
Kunj – saale oh sirf meri baby hey aur thi overacting bandh kar
Rocky – but you both still saying ki vo ladaku hey
Kunj – hum kab yar mey mey tho  aisha kyu bolunga vo meri ek lothi biwi hey
Yuvi – ha ek lothi like hum sabke pass 3-4 biwi hey
Twinkle- stop this drama you sadu sarna i listened everything ?? I listened everything who said what
Kunj – acha simply I done drama then.. Ok said what is wrong in it we just said the facts only.. Leela maa you only tell we decribed twinkle correctly know
Leela – yes 100% right
Twinkle – maa tum bhi huhu sadu I'll see you later
Kunj – now also you seeing me only
Twinkle gestures tanu to pull kunj hair
And tanu does she pull his hair
Tanu – kuku abhhhhh
Kunj – leave me tanu dont do it…
While kush pulling yuvi cheeks
Yuvi – ahaa no please it hurts
Twinkle – good kush and tanu
Leela – kush tanu no leave them they look at twinkle
Leela – say them to stop twinkle puttar you teach this to your babies haa ki usse maaro isse maaro so bad twinkle. First only they are very naughty and you teaching them this all
Twinkle – huhu maa you scolding only me haa look at this people first they teasing me
Kunj – aur daanto maa isse mere bacho ko bhigad rahi hey
Twinkle – aww sadu
Leela – stop it and Rocky you can't handle her give my grand daughter to me I'll make her ready
Rocky – maa I'm trying ok
Twinkle – yes I'm seeing what you tried still she is in her nappy only
Rocky – arey she not letting me to do anything
Kunj – haa so we waiting for her mood
Twinkle – haa sadu tera muh dhek key uska acha mood jaake sadu mode on ho gayi hey
Kunj – apna chehra math dhikayi yo siyappa mode on hotha hey
Twinkle – you
While baby started to cry
And looking at her crying kush tanu too started crying all look at there face
Leela – all because of you people don't know how to handle kids huhu go out now I'll handle her and kunj and twinkle take care of your babies
Kunj – this two are same like siyappa queen start crying every time
Twinj consoling babies
Usha maya alisha with manohar and bebe enters taneja mansion
Usha maya Or alisha making faces and behaving like they are very Royal and others are not in her level
Maya – oh twinkle invited us to this house look at this it's so small and so unclassy
Alisha – yes di and I'm feeling so hot looking at kunj
Kunj gave her angry look
Kunj – why you all come here
Usha – you tho forgot us na after coming to wife home why you go her behind every time haa she isn't good for you can't you see how she tortures us
Kunj – yes I didn't forget anything mom I still remember how you seperate us and how you tortured her and how you made me to go against her filling my ear against her everything I remember you giving me some drug to increase my anger so my temper always high and on right time you fill my ears against her so I can torture her and you were successful and also I remember when I was in pain when twinkle left me you didn't cared about my pain and all just cared about yourself and forcing me to marry alisha and in your own world always
Usha – kunjj
Kunj – please stop
Maya – see mummy ji that twinkle
Kunj – dont you dare to take her name from your dirty… I'll forget you are my bhabhi just get the hell out of my sight before I do something
Alisha – that twinkle invited us here
Kunj – ok now she invited you guys and im insulting you guys now go from here please don't spoil our happiness.. You three go from here
Twinkle – kunj i invited them
Kunj – why so?  What's need of it twinkle
Usha – abhi thak koyi paani thak nahi pucha huh go and get water for me
Twinkle takes water and comes while usha smiles like anything
Because twinkle listening her orders
Alisha – get me some juice
Kunj – poision dhu ?
Twinkle – juice peene idar thak aayi thi and how you think that I'll listen to you
Dear mummy ji dont fly thinking I'll listen your every order just giving izzath because your my husband mom and also aap ki age ka izsath kar key
Now dont create any drama here no one listen you just go and sit and enjoy with everyone leave this ego
Usha makes faces but can't do anything she just goes maya ans Alisha following her
Twinkle – I said mummy ji to go not to you both I have work for you guys
Alisha – what?
Twinkle – wait na baba you are so excited to work haan see guest will come now so don't dare to show your faces to them they will be scared got it.. And you Alisha by mistakes also if I saw you near kunj see what I'll do to you I'll hang you here only and you telling you feeling so hot right now you feel more hot
Go and wash our clothes after finishing that clean everything here and
Maya – she won't do this
Twinkle – you both will do this don't you dare to stop me in middle other wise you know what I'll do aap jaake barthan dho
Alisha – ok fine ? where is washing machine
Twinkle – badi aayi washing machine mey dhone if you dare to use washing machine I'll put you inside washing machine
Javo dhup mey kade hoke kaam karo mere sath bhi ki na ye anh teri bhari all will enjoy function and you both will be working got it now don't waste time go from here
And kunj muje na evil eyes uthar ni hey tujpe iska evil eye jo padi
Alisha – huh
Kunj – utaro baby bhuri nazar utaro
Twinkle – haan she removed his evil eye and kiss on his cheek in front of Alisha looking at her Alisha Maya makes faces at her
Kunj takes twinkle hand and kiss on it and they go from there holding hand in hand smiling
Maya Alisha burned like anything after see this and goes from there
Twinkle – kunj see there how rupali hiding from hehe feeling good
Kunj smiles at her and pull her cheeks
Everyone comes
Pandith tell Rocky and rupali to name baby
Rt – what name you decided Rocky
Rocky – you all tell what all you decide
Rupali – why they all haa I'll decide
Rt – haa let her decide in sad tone
Rupali – rani hey vo iss gar ki I name her as rani
Rocky – no I didn't like it
Jeevika – i think
Rupali – who said you to think about my baby huh tereko tho baby nahi hoga badi aayi naam suggests karne
Viren – shut up rupali is it way to talk. We are not interested in this got it come jeevika
Rocky – viren please I'm sorry from her side please dont go and rupali better you shut your mouth.. Jeevika bhabhi please you suggest name
Jeevika – Rashi ?
Twinj – rashi is good name everyone smiles and kept baby name as rashi everyone told her name 3 times in her ears
When kunj turn comes
Rupali taunts kunj
Rupali – hahaha??? look who came here
Twinkle – you please shut your mouth don't you dare to come near him
Kunj – please rupali we just doing ritual
Rupali – ha ha ritual karo karo tumko mauka nahi mila na apna bacho ka naamkaran mey unhe naam rakh ney ki.. Naam rakhna door unke pydha hone ka kabar bhi na mila tumhe ??? atleast now you get chance to name others baby
And you both are so unlucky so your babies to.. Apsagun hey vo log aathe hey unke mom dad alag ho gaye…
Kunj- how dare you he raised his hand to slap her but twinkle stopped him and nodes in no
But rupali got slap by leela
Rupali made angry face and goes from there burning
Leela – I'm sorry twinkle and kunj
Kunj – why you saying sorry me but next time if she continues I don't know what I'll do her why she takes my kush tanu in everything
Twinkle – haa maa bahuth hogaya abh nahi seh sakti unki kadvi baathey she always curse on my babies what they did in it and always taunt me and kunj
Leela consoles them and assures them she will see her then function continues
Kunj feels bad thinking about her words
That he wasn't present on there baby naming ceremony
Twinkle understands his pain and thinks something
All enjoys function and kush tanu making cute faces and antics so everyone see them only
Twinkle – dekho kunj sab log mere babies ko kaise dhek rahe and they pulling there cheeks and all
Kunj – let them do why you feeling jealous I'm there to to pull your cheeks
And he pulled her cheeks
Twinkle – aww chodo I'm not jealous but bacho ko nazar lagega
Kunj – shut up twinkle kaishe bathe karti rehti hey
Twinkle – huhu makes pout
Kunj – idiot don't make that pout now I can't control myself later don't tell me
Twinkle – tum idiot bada aaya can't control myself 24 hrs want to do that only
Kunj – arey you also want to do that only but don't show it because you are siyappa queen yesterday night you rape me
Twinkle – chup ho javo very lame
Viren – twinkle kunj
Twinj – yes ?
Viren – both shut up always fighting twinkle tere muh ko thoda rest dey he tell them something and goes from there
Twinj look at each other
At same time both
All happened because of you sadu / siyappa queen
Twinkle – you
Kunj – you
Twinkle – told na you
Kunj – you
Twinkle –  I don't want to talk with you sadu you always fight with
I'll go to my room and take some rest
Kunj – want some rest like you only did all work from morning you did makeup and roaming here and there and eating my head only this work you did and you want rest
Twinkle – you are doing too much kunj why teasing me this much haa see what I'll do
Kunj – what you will do haa you will get drunk again and go to murder someone by plastic knife ? and after that make love with me
Acha go and take rest have good sleep now itself in night I won't give chance to you to sleep get it
Twinkle – I don't let you come near me huhu
Kunj – hehe joke do you remember what happened in morning I don't mind to continue it he held her hand and takes her behind pillar so no one can't see them
Twinkle – chodo muje
Kunj – kyu chodu.. You were telling something haa you don't let me touch you haa pulling her by waist and his grip on her waist was tight
He Caresses her cheeks and rubs his thumb on her lips sensually.
Twinkle moans kunj name
Kunj – talking so much nowadays haan he gives quick peck on her lips and kiss on her eyes
Twinkle gives shy smile.
Yuvi and mahi  handling kush tanu and searching kunj and twinkle to give them there babies
Yuvi – ye sahi hey apne bacho ko hum ko dekhe khud romance kar rahe hey.
Mahi coughs
Twinj comes to reality and seperate twinkle feeling shy
Kunj – why you both disturb us haa.
Mahi – huhu you take your babies now
Yuvi – ha they teasing us so much see
They give them kush and tanu they jump on there parents
Twinj take them to there room
Kunj – khel khel key thak gaye dono abh so javo dono
Kush tanu nodes in no and teasing both of them so much
Twinkle takes out some albums and gives it to kunj
Kunj – what is this he keeps his laptop aside he was watching some video
Twinkle – our babies photos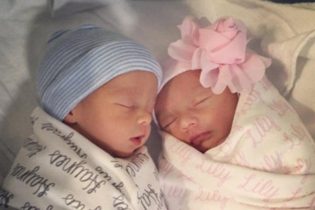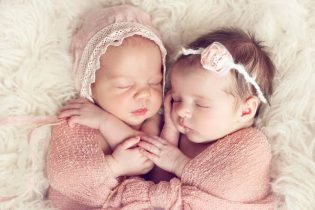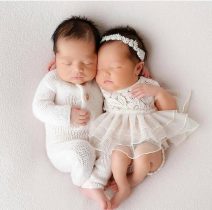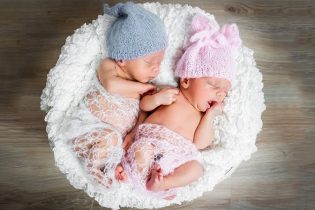 Kunj smiles and takes it
And twinkle sits beside him both looking at photo and admiring there babies and twinkle explaining about When photo taken and how they were at that time and all
Kunj smiling like anything
Twinkle eyes went on kush and tanu who looking at laptop only without blinking eyes and opened there mouth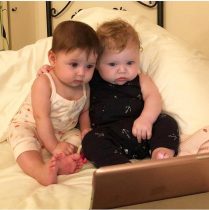 Twinkle – look at them what they are looking at
Kunj remember something
Kunj – oh god I was watching our romantic videos and didn't close it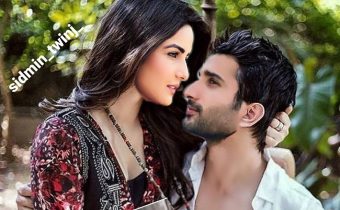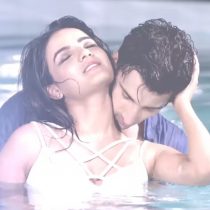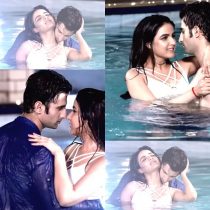 Twinkle – kunjjj off it now look at them how interestingly they looking at it why you made video of it haa
Kunj – dont shout na yar i wasn't knowing this will happen and Don't worry they don't understand anything
He took laptop and off it
Tanu – ku…. Ku dey
Kush – haan hiiii
Twinkle – chup nahi denge
They made crying face twinj looked at each other
Kunj – arey I'll show you photos haa
Twinkle – no I can't take risk again.. May your mobile also filled with those photos romantic sarna
Kunj – I'm thinking ki video or photo kyu unge live dhika detha hun sab aishe he pull twinkle close to him she land on his lap kunj kiss on her cheeks
Twinkle – you are becoming shameless day by day kunj what they think about us ha chodo muje
Kunj – close your eyes Kush tanu
But they showed him big eyes ??
Kunj – i said to close
While tanu and kush made louder noise and tell something in there baby language and try to push twinkle from his lap and they sit there
After sometimes
Twinkle – kunj today you looked sad while baby naming ceremony dont be sad I'm thinking to keep our babies naming ceremony again so you don't miss it
Kunj – so good you think about me but it's ok twinkle now again you want to do it it's already done right
Twinkle – but you were not there na so I decided we will do it.. Just a small function
Kunj hugs her
Kunj – i love you twinkle
Twinkle – I love you too baby ??
Alisha maya rupali saw them and burned like anything
Alisha – we have to do something there love increasing again
Rupali – yes I'll be in your team now we will do something
Maya – haa and one more person ready to help us
Alisha – who? 
Rupali – usha?
Maya – arey not that oldy someone else and she smirks
To be continued…
( sorry sorry for late update guys… Really sorry was busy… And how are you all and how is episode did you all likes it tell me your review
And next I'll post my love my life pakka
And
Happy birthday to sidhant ????? Wishing you a wonderful life filled with happiness. Happy birthday! May your all wishes comes true be happy always
This episode is like gift to you)
PS – cover pic credit goes to Kiya
bye 
love you all