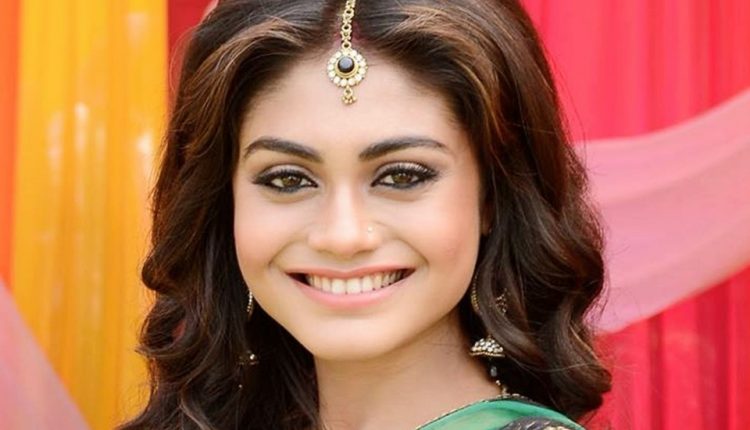 Nazar actress Sreejita De to ENTER Yeh Jaadu Hai Jinn Ka

Warning: A non-numeric value encountered in /home/ftpusers/tellyu/public_html/wp-content/themes/publisher/includes/func-review-rating.php on line 212

Warning: A non-numeric value encountered in /home/ftpusers/tellyu/public_html/wp-content/themes/publisher/includes/func-review-rating.php on line 213

Star Plus' fantasy drama Yehh Jaadu Hai Jinn Ka starring Vikram Singh Chauhan and Aditi Sharma in lead roles has managed to gain all the love it could have from it's viewers. It has truly been magical and has managed to keep the viewers hooked on to their TV screens. The show has a completely unique plot and the storyline is very unpredictable and intriguing, which leave the fans yearning for more. Apart from the narrative, the stellar star cast too makes a great deal of difference.
In the current track of the show, Parveen's evilness is out in front of everyone and she is making the life Roshni and Aman as miserable as possible. Amidst all the chaos, we hear that the makers have planned to bring in a new character to the show. They have apparently roped in actress Sreejita De to play the character of Alia. Sreejita who is very popularly known for her roles in many television shows like Nazar, Annu Ki Ho Gayi Waah Bhai Waah, Uttaran and Piya Rangrezz to name a few. Sreejita will be seen playing a character will grey shades in the show.
The actress herself took to her social media account and revealed being a part of the show.

Warning: A non-numeric value encountered in /home/ftpusers/tellyu/public_html/wp-content/themes/publisher/includes/func-review-rating.php on line 212

Warning: A non-numeric value encountered in /home/ftpusers/tellyu/public_html/wp-content/themes/publisher/includes/func-review-rating.php on line 213