hello readers..iam Ishita zoy. As shiza is severely ill..iam continuing her FF on behalf of her and thanks to jasminerahul for recommending this FF. Please do support..
recap:- Nageshwari and Agastya loved each other and they got engaged. Aakesh falls in love with nageshwari and traps her by kidnapping her family but nageshwari kills aakesh with agastya's idea. Enraged sangram(aakesh's brother) kills everyone of nageshwari's family. Nageshwari dies vowing to take revenge..
Some days later…
A temple is shown where the bell is ringing automatically and the pandit's gets shocked..
Pandit 1: why is bell ringing like this? It rings only when something happens..
Pandit 2: maybe any miracle going to happen..
The heavy wind blows and the soul of nageshwari comes from the ground breaking the land and pandits gets shocked seeing her..
Pandit 1: she is nageshwari who was murdered by sangram right?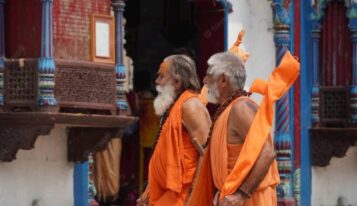 Pandit 2: yes.. Aakash did wrong with her and sangram killed everyone of her family too. I think lord shiva sent her to take revenge..
Pandit 1: even i think so..
Nageshwari stands before the idol and prays..
Nageshwari: As i wished..you sent me to this world to take revenge. I will surely kill that sangram..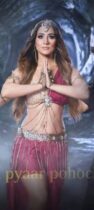 She vanishes..
Sangram is seen sitting and eating food in his palace..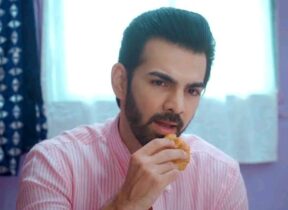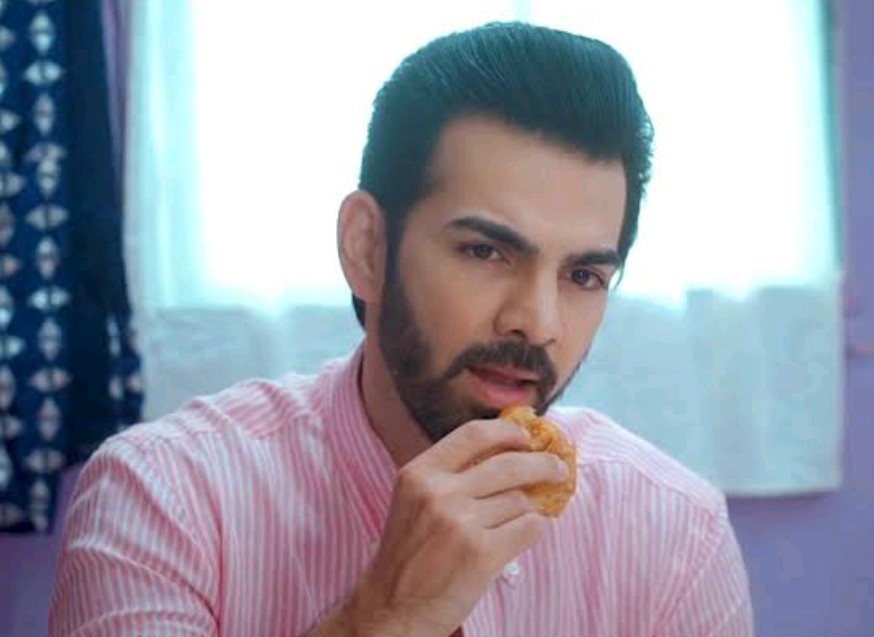 While suddenly the lights starts flickering and heavy wind blows shocking sangram..
Sangram:what is happening? Till now there was no air..and suddenly such a heavy wind and why is this light flickering?
The lights gets off and a sand storm enters his palace..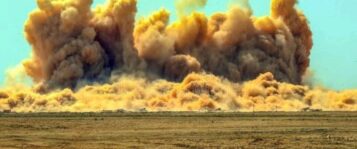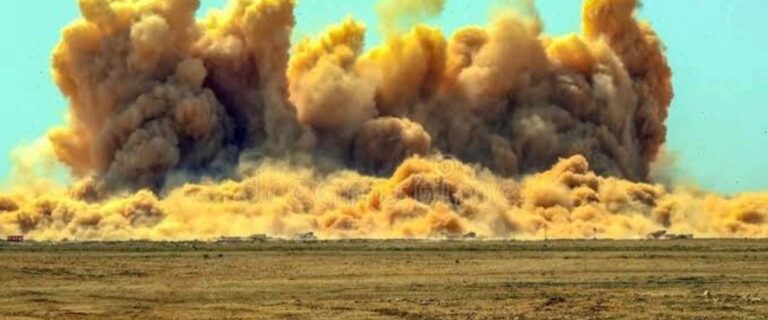 Sangram gets shocked seeing it..
Sangram shockingly:ho..how can..can a st..storm en..enter the palace?
Suddenly the storm turns into the soul of nageshwari shocking sangram..
Nageshwari: i can even change into tsunami..sangram. i have vowed to kill you and now god has sent me to fulfill my vow..so get ready to die sangram.
Sangram gets scared..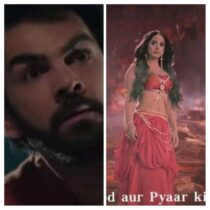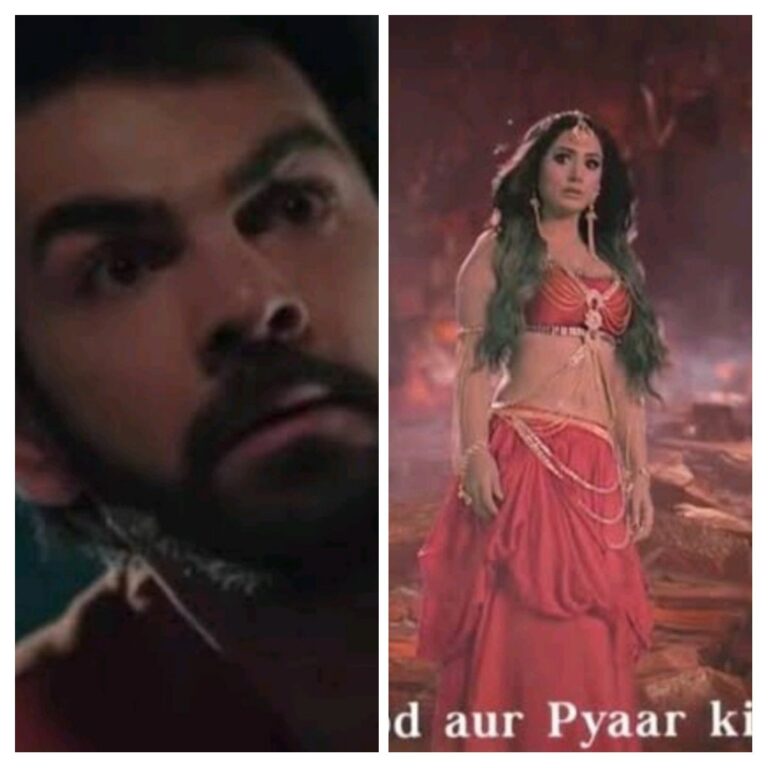 Sangram:no..no..no nageshwari.. please don't.. don't do that..
Nageshwari:even i was asking you like this..but did you leave us? No..so i will give you a horrible death.
Nageshwari turns into a horrible figure..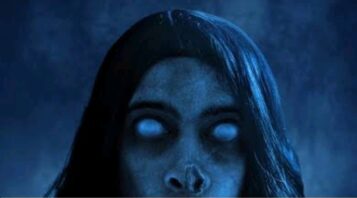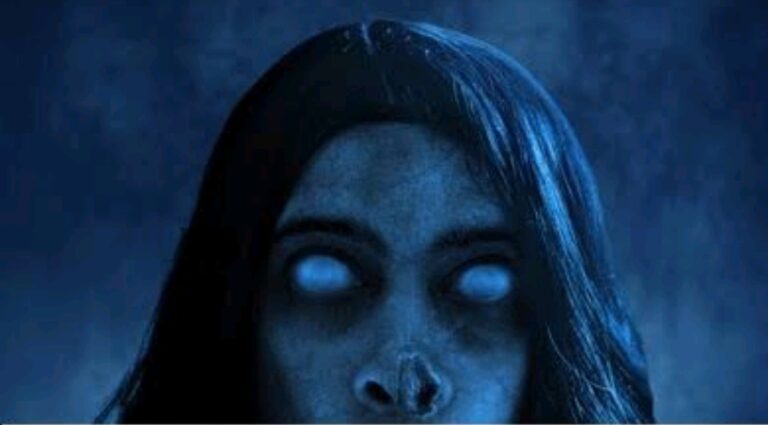 She jumps to bite sangram but to her shock her soul is thrown away when she nears sangram and she turns into her soul..
Nageshwari:ho..how is..is this possible? How couldn't..i..i kill a normal human being?
Suddenly sangram laughs evilly shocking her..
Sangram:you are shocked right? Actually i believe from my childhood that soul may come to take revenge if someone did wrong..so i believed in your case too that you will come to take revenge. So i went and got a sacred thread from pandit which will protect from the creature like you…
Nageshwari gets shocked and she burns in anger..

Nageshwari: you can protect yourself from anything..but that can't save you everytime..i will surely kill you some day.
She was about to vanish but before that sangram throws some powder on her making her soul suffer..
Nageshwari:aaahhhhh..
Sangram smirks..
Sangram: i collected some mantra powder to capture you if you come as i know this thread can't save me all time..now your poor soul will suffer alone in this world..
He opens a jar and throws the powder again on her and nageshwari's soul gets locked inside the jar and sangram closes it and smiles..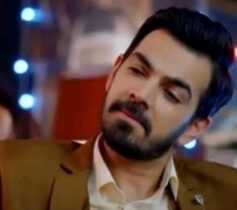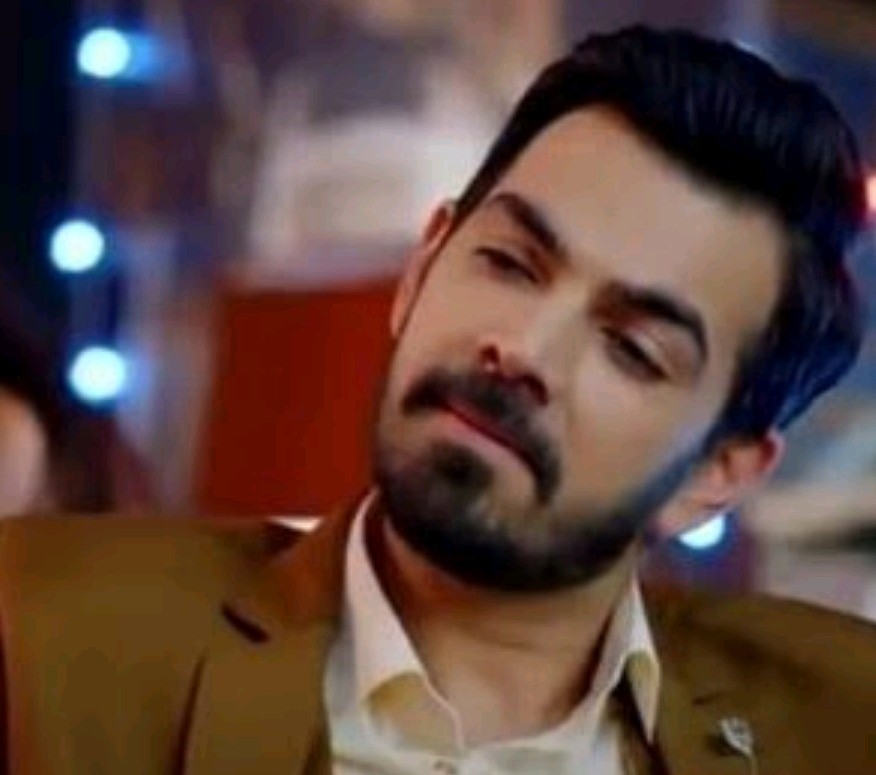 Sangram:now..my revenge got fulfilled by making you suffer alone in this world. If you go from this world then you will unite happily with Agastya and my brother alone will suffer alone..so suffer for my brother's loss in this world.
He keeps the jar in a big storeroom and locks the door and smirks..
50 years later..
A big beautiful mansion is seen..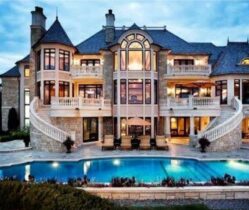 There a wedding ceremony was going on and the bride and groom were getting ready in respective rooms..
The grrom karan was surrounded with his friends and brother..
Karan:i got ready na..so I'll go out to stage..
Karan's close friend Agastya:what's so hurry karan? There is till more time for mahurat..so stay here..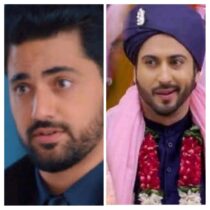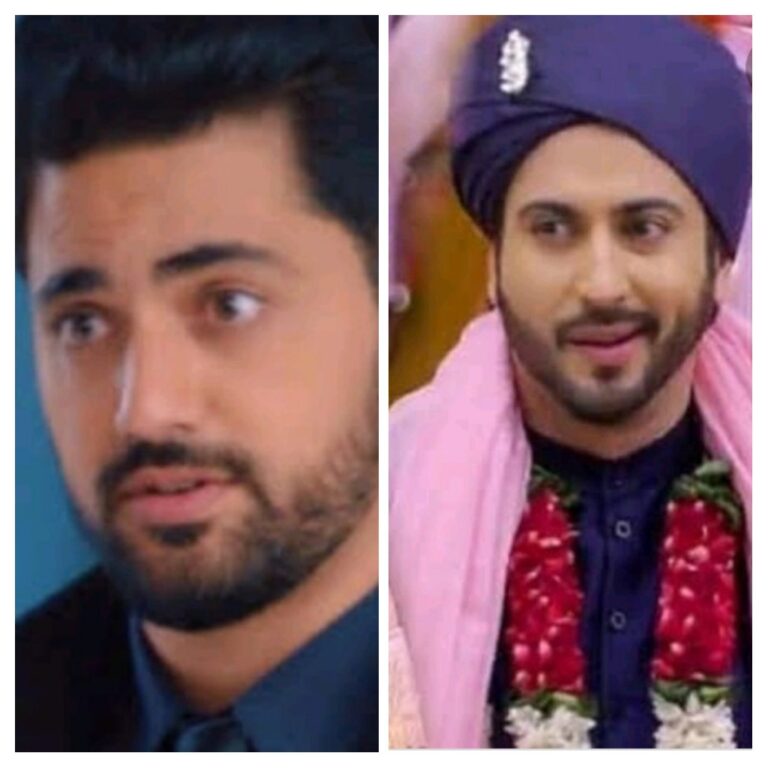 Karan:i dint mean that.. actually..iam hungry..so i need to go and eat before rituals begin.
Karan's brother Rohit: that's no issues karan. Why are you straining yourself with this heavy dress..we will get the food for you here. Wait..I'll go and bring..
Rohit was about to go but karan stops him..
Karan:you guys are wantedly doing this right? Wait..I'll see you all in you guys marriage. That time i will extend the mahurat time too..
Everyone laughs..
Rishabh:i know you can't wait to meet your lover and your bride..but have to wait atleast for the rituals sake karan.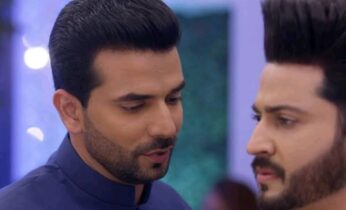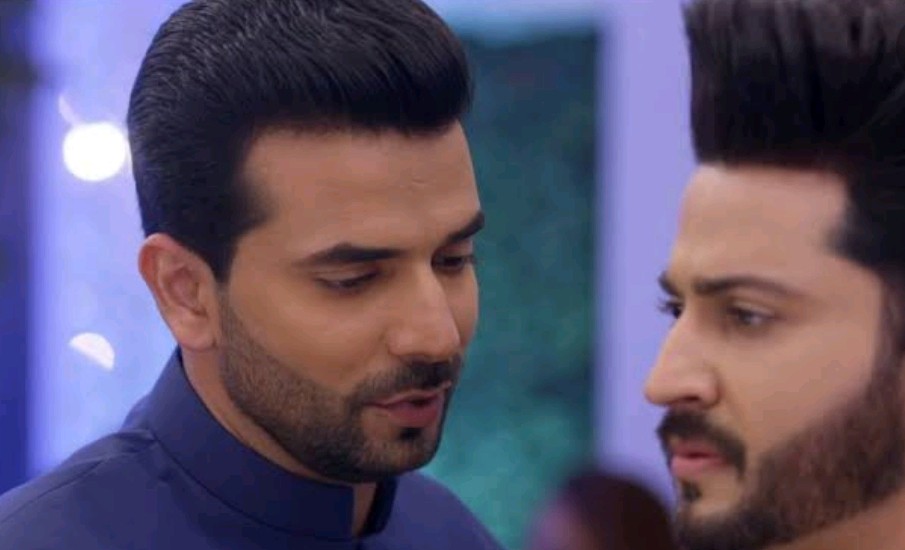 Karan: arrey..which idiot have found this rituals? When a person can chage the traditional world into modern world..then i will change this traditional ritual into modern ritual..
Rohit: you did everything perfect till now but now can't you wait for some minutes?
Karan:bhai..if i get married then i can't meet her as boyfriend anymore and also the moment of seeing bride before getting married is special so i want to..you won't know this as you don't love anyone..once you fall in love then you will know everything..
Rohit:acha..acha.. don't start your lectures..go and come soon..


Karan gets happy and hugs rohit..
Karan:thank you bhai..you are so sweet.
Karan runs out of the room to meet preeta while rishabh and Agastya stares him..
Agastya:rohit bhai..why did you let him go?
Rohit: i never disappointed my brother in anything..so i want his marriage too with his full happiness. I won't mind breaking even god's rules for my brother..
Agastya and Rishabh smiles..
Rishabh:such a love for your brother.. anyways you are always running away from your marriage talks and now your brother atself us getting married..so think of it bhai..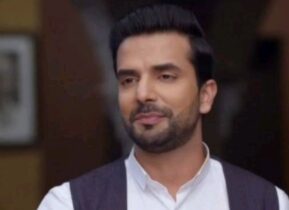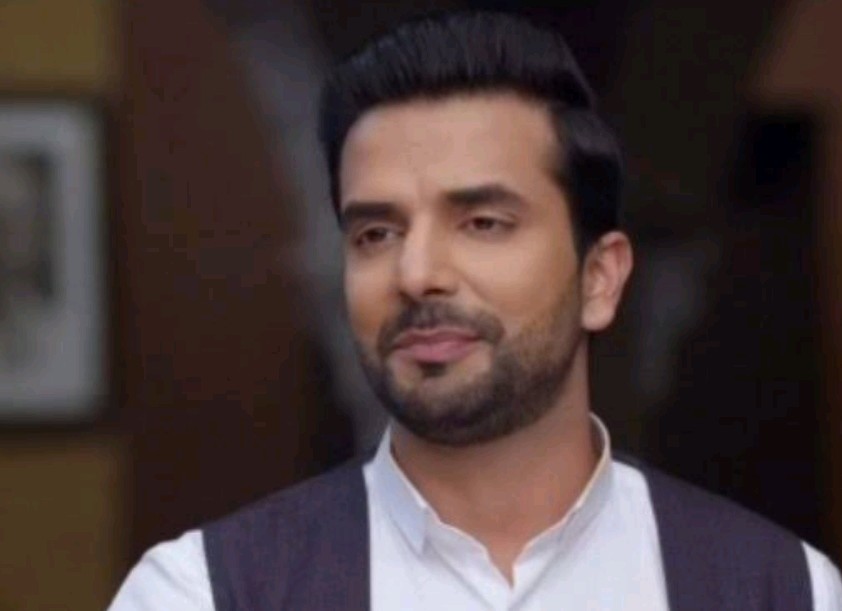 Rohit:I'll see to it..you guys please don't bother about it.
He goes away telling it while rishabh and Agastya stares each other..
Agastya: we can't force him..but we can pray that he meets someone who makes him fall in love..
Rishabh:right..god has to make her come in front of him.
OTHER ROOM:-
Preeta is seen getting ready by pakhi and her friend shrishti..
Pakhi:wow..you look stunning bhabhi. My brother will surely get heart attack seeing you..hope you don't kill him with your eyes.
Preeta blushes while shrishti hugs her..
Shrishti:ohh..my friend is blushing.. wow.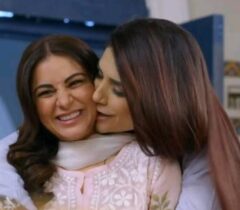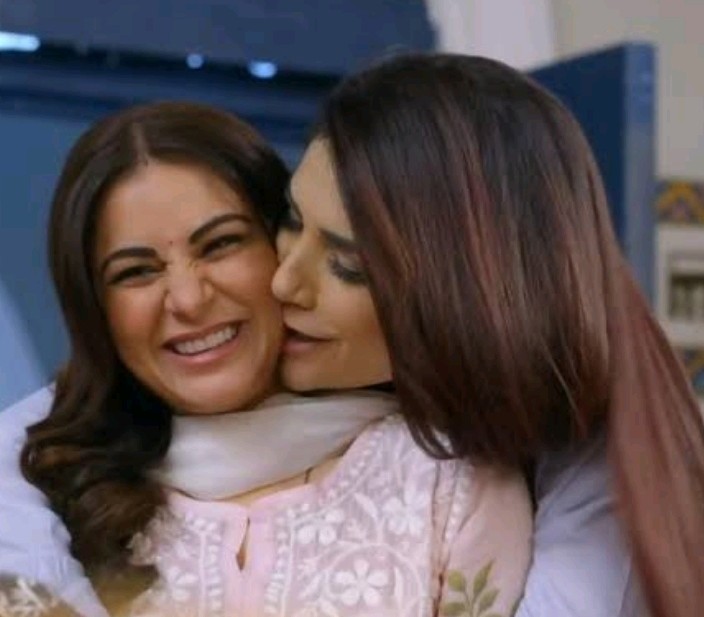 Preeta:stop teasing now orelse i won't leave you in your marriage..
Suddenly karan comes there shocking pakhi and shrishti..
Pakhi:karan bhai.. why did you come here? Don't you know that you can't see preeta bhabhi till she is taken to stage?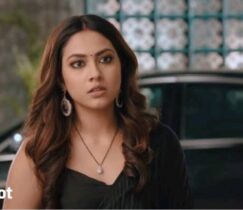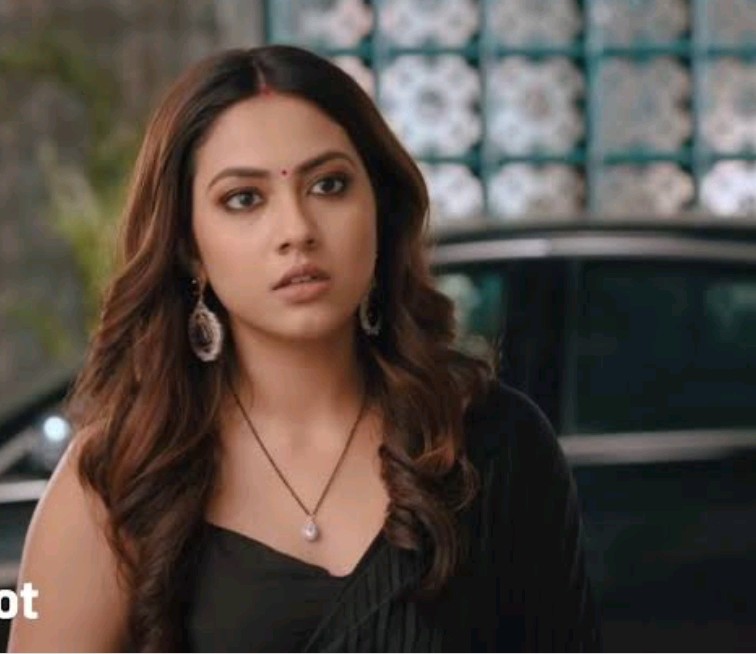 Karan: that's traditional rituals but iam following modern rituals..
Pakhi and shrishti stares him while preeta smiles seeing karan..
Shrishti:my friend is right..you are always indifferent in everything..
Karan:when we do indifferent things…then people call us indifferent person but what's the use if we don't do any indifferent things? It will be boring copying from our past people..so let's create our own culture.
Pakhi: ohh god.no one can win your lectures bhai. It's better if we leave from here and you can talk with preeta bhabhi orelse i will die with your lectures..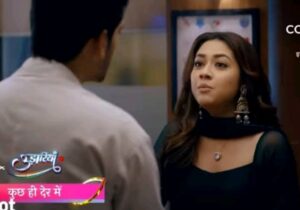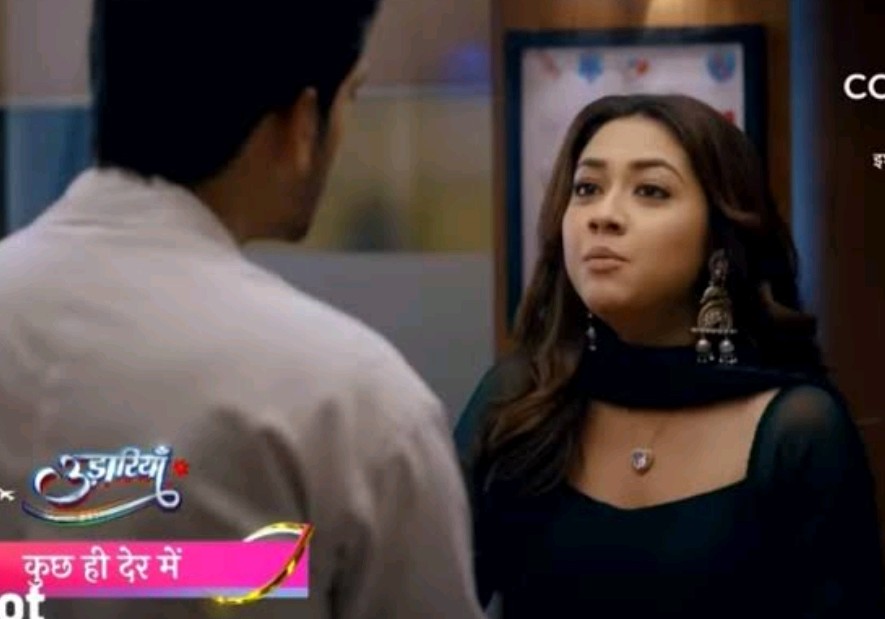 Preeta smiles while karan laughs and both shrishti and pakhi leave..
Karan smiles seeing preeta decked up beautiful and comes closer to her..
Karan:you know what.. today fairy god will die seeing you as you look more beautiful than anything else..
Preeta blushes and..
Preeta:even you are handsome..
Karan:i always look handsome.. can't you compliment me in different way?
Preeta frowns..
Preeta: you will never change..
Karan suddenly holds her waist and pulls her closer shocking preeta..
Preeta:karan.. what are you doing?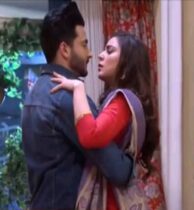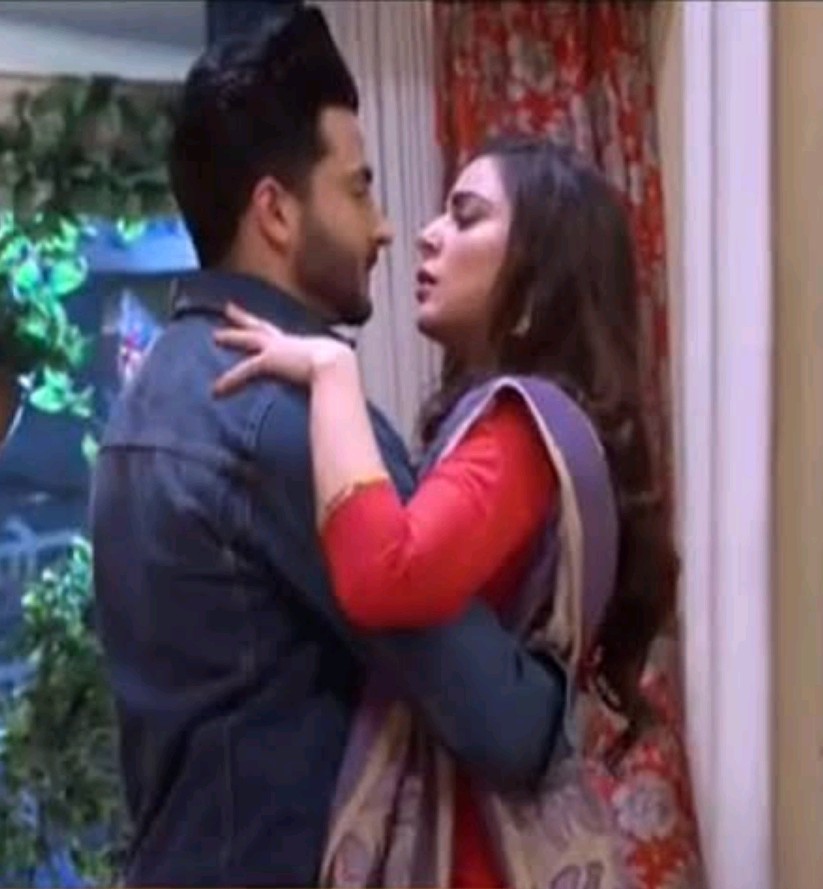 Karan:yes.. you are right..i will never change.so iam completing my usual ritual.. romancing..
He goes closer to kiss her but suddenly rakhi enters and karan immediately moves away from preeta and rakhi gets shocked seeing karan..
Rakhi:karan? What are you doing here?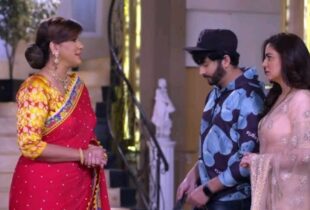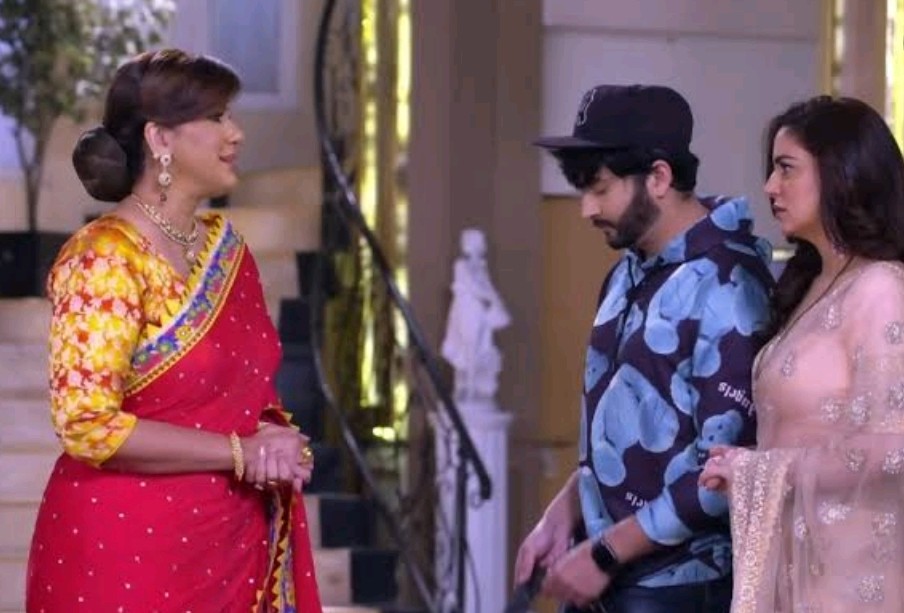 Karan:woh..maa..i ..entered by mistake..
Rakhi holds his ears..
Rakhi:you can't escape from your mother karan. I know you came to see preeta..
Karan:ouchh..is paining..sorry maa..
Rakhi laughs and leaves his ears while karan turns red in pain and preeta too laughs seeing it..
Rakhi: iam leaving you karan as i know you can't be there without meeting her..so go from here now immediately before your grandma or grandpa sees.
Karan:thank you maa..you are the best mother.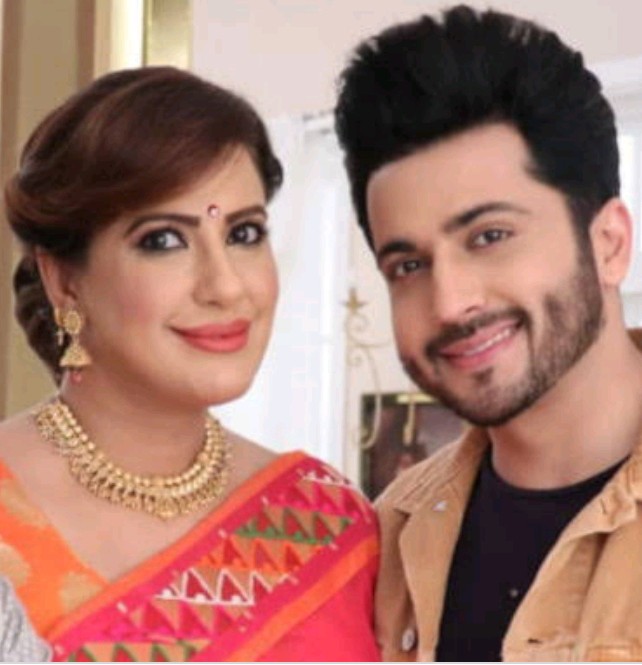 He goes from there while rakhi hugs preeta..
CORRIDOR:-
Rohit hits Sonakshi who walking past him and she was about to fall but he holds her and both meets with an eyelock..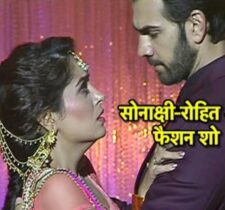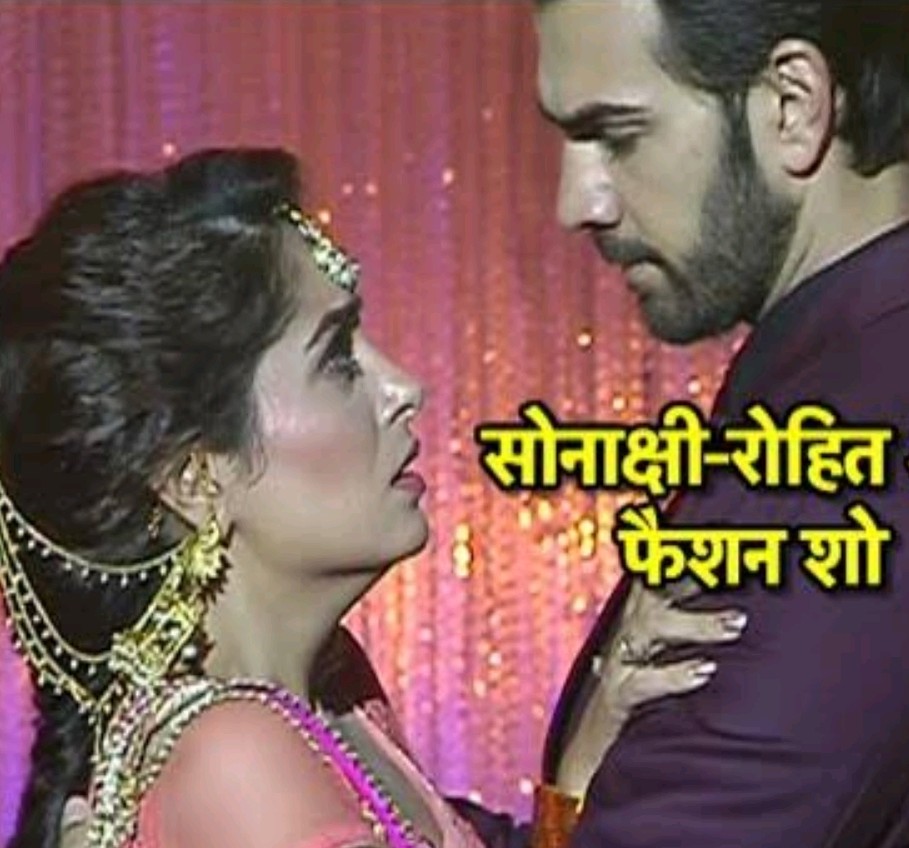 Few seconds later they come into senses and move apart immediately..
Sonakshi:iam..iam sorry sir..
Rohit:how much time do i tell you to not call me as sir? Just call me rohit..that's it.
Sonakshi:but..
Rohit: i accept that you are staying here as your father is our gardener but that doesn't mean you have to stay as employees. We consider even our employees as a part of family..so call by name.
Sonakshi: but..
Rohit: you are staying here since childhood and we both played together too as friends and still we are friends too..so stop embarassing me by calling sir orelse i won't talk to you..
Sonakshi:ok..iam sorry si..rohit.
Rohit smiles..
Rohit: anyways.. dint you get ready for Karan's marriage?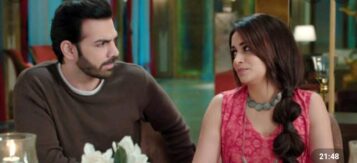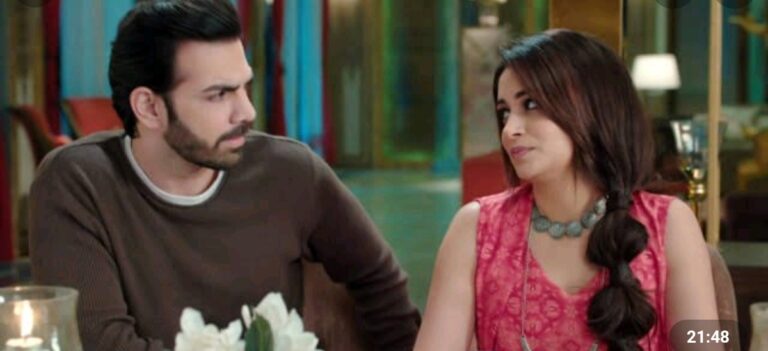 Sonakshi: i have no good dress..
Rohit:wait..I'll bring my mother's saree.. you can wear it.
Sonakshi:it's okay rohit..no need for it. I'll be in this dress atself..
Rohit: Don't hesitate.. my mother won't tell anything as she likes you like daughter.
Sonakshi:but still..
Rohit:if you don't agree..then I'll call maa Directly to convince you..
Sonakshi:acha..acha..i will wear..
Rohit goes and brings rakhi's saree and gives it to Sonakshi and she goes to get ready..
MANDAP:-
Later the mahurat time arrives and karan is bought by Agastya rohit and Rishabh while preeta is bought by pakhi and shrishti and they are made to stand in mandap and they exchange garlands happily while everyone claps hands..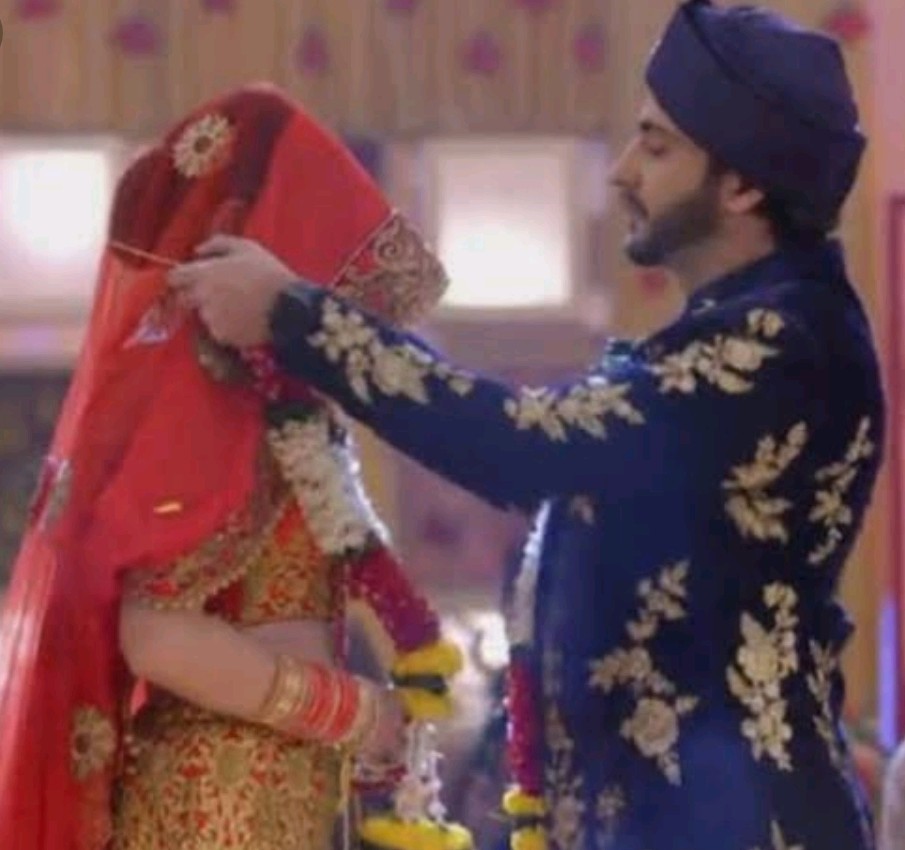 And then they take rounds..
Sonakshi comes there beautifully in a saree and stands in a corner and rohit sees her and gets smitten..
Finally karan fills preeta's maang and they look each other smiling..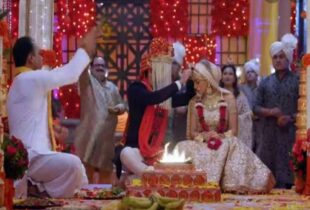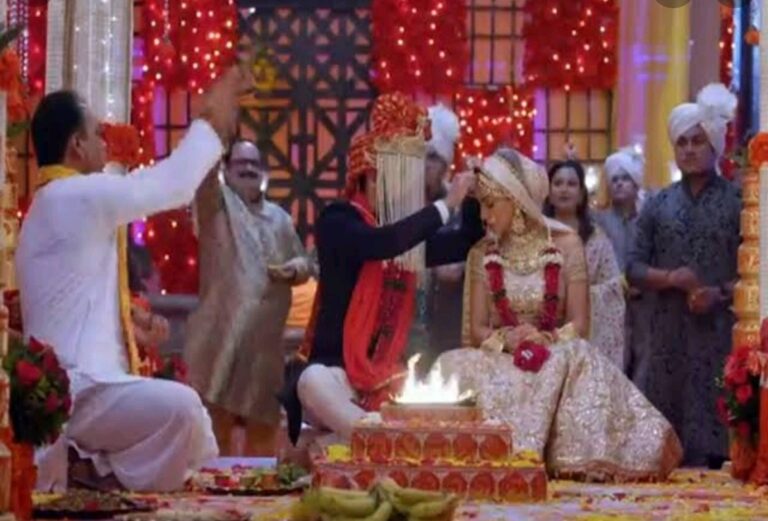 Pandit:now you both have became husband and wife..so go and get blessings from elders.
Karan and preeta goes and gets blessings while rohit is lost in Sonakshi..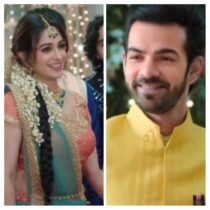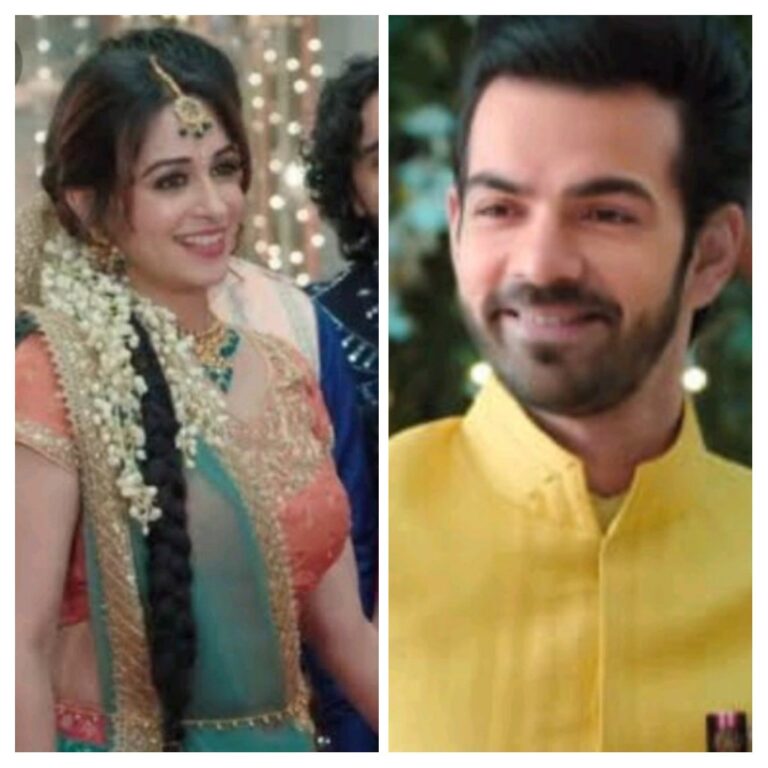 THE EPISODE ENDS..
PRECAP:- Pakhi's love for Agastya. Sonakshi gets shocked. Karan and preeta's romantic time..