Mirage AnuPre SS Part 10(Ending)
Prerna was brought to Basu Mansion by Jeev-Supriya.
Devayani cried seeing Prerna:When Dr.Supriya told me that you are alive I thanked God and requested him to give me a chance to apologize to you.Sorry for misunderstanding you Prerna.
Prerna shed tears:No Dadi.It's circumstance which made you think so.But where is Anurag?
Devayani kept silent.
Prerna went inside.She saw Anurag sleeping.She smiled calling him.
PRERNA:Anurag…wake up.Your Prerna is back.
She shook him.But he didn't get up.
Supriya:Due to medicines he is sleeping.
PRERNA:Medicines?For depression?Whenever Anurag is too sad he goes to heavy depression.
S:This time things became worse.
Supriya explained everything.
Prerna was shattered.She held the wall tightly for strength.
She burst into tears.
Supriya looked at Jeev painfully.
J:Prerna,we are sure that your come back will make Anurag normal.
Prerna continued crying.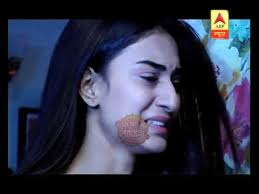 After some hours…
Prerna came to Anurag's room holding a plate.She looked at him sleeping innocently.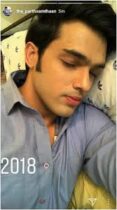 She caressed his face emotionally.
Anurag opened his eyes feeling a breeze around him.He looked at Prerna.
She looked at him tearfully.
She made him sit.She suppressed her emotions.
PRERNA:Anurag…
Anurag had no reaction seeing Prerna.It pained Prerna.
PRERNA:Anurag…you didn't recognize me?I am your Prerna.
No reaction from Anurag.
PRERNA:Ok…you don't know how to eat food without dropping it down.So I am going to feed you.
He looked at her with wonder.
Prerna started feeding him.After some time he felt strange.
Her tear drops fell on his palm.He stared at her.
His vague memories with Prerna flashed.
Unknowingly he touched her face.
Emotionally Prerna looked at his eyes:Anurag….I really exist.It's not your illusion.It's not mirage.If you doubt look at my eyes.Even in the crowd you identify me seeing my eyes.Right?Then why don't you identify me now?Can't you see my eyes?
Accidently Anurag saw Prerna's eyes…her teary eyes.
Unknowingly his eyes became wet.
Losing hope Prerna cried.
Slowly he held her hand shivering and moved his lips:Prerna…
She looked at him unbelievably: Anurag!
Both of them embraced each other shedding tears.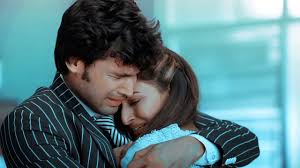 Devayani became emotional seeing it.Jeev-Supriya smiled happily.

J:We won Supriya.I told you…Prerna can bring back Anurag to life.
She smiled.
Seeing Jeev-Supriya-Devayani Anurag-Prerna became shy and broke their embrace.
PRERNA:Thanks a lot doctors.You all gave us our lives back.
J:No need to be thankful.We did our job and it's God who made a magical pair like you guys.So he united you guys.Anyways all the best.One more thing…The coming 18th is our wedding.You guys should definitely attend it.
Anurag:Sure,we will.
Wedding day….
Prerna wore a beautiful lehenga and jewellery.Anurag was lost in her beauty.
She was struggling hard with her dhori.
Anurag held her dhori and started tying it.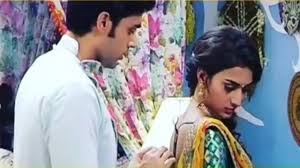 Both controlled themselves.
PRERNA:Anurag…let's go fast.They will be waiting for us.
They went for Jeev-Supriya's wedding.
PRERNA:Supriyaji,you look very beautiful. Dr.Jeev will be flattered seeing you.
Supriya blushed.
Anurag whispered in Prerna's ears:I am also flattered by your beauty.
She blushed.
Jeev-Supriya got married happily.
Anurag-Prerna reached back home.
Suddenly Anurag pulled her towards him.
PRERNA:Anurag…
Anurag:I controlled a lot.Not anymore.
She blushed.
She smiled giving me the approval to love her.He looked at her deeply.She was blushing continuously.
He untied her dhori sensuously.
His fingers rubbed her skin.A lovely sensation passed through her and she closed her eyes.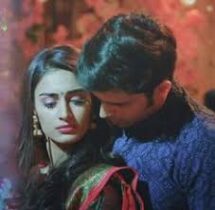 Years passed….
Basu Mansion is filled with happiness now.
Anurag-Prerna are happy with their twin daughters Aashka and Antara.

And other than Devayani there is one more person who loves the twins a lot.She is none other than Nivedita.She is truly Anurag's elder sister who loves the family wholeheartedly.She was released from the jail by Anurag-Prerna as it's been proved that she has not murdered Prerna.Ever since her release she has been taking care of her family.Nivedita is not alone now.Anurag;her loving brother united her with her ex-lover Anupam.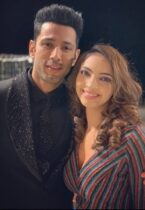 All of them lived happily loving each other.
The End
Thank u so much 4 supporting this short story.I thank each one of you.
Plz write a detailed comment on the last part.
Plz write ur favourite scenes n favourite character.Plz write why u liked that particular character the most.