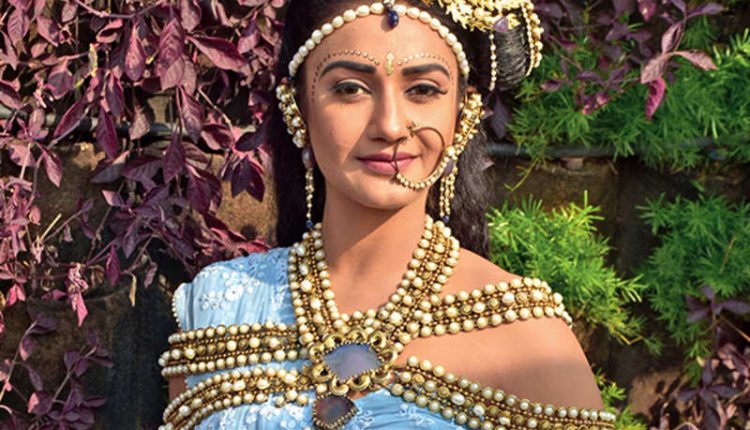 Miley Jab Hum Tum fame Rati Pandey to enter Tenali Rama

Warning: A non-numeric value encountered in /home/ftpusers/tellyu/public_html/wp-content/themes/publisher/includes/func-review-rating.php on line 212

Warning: A non-numeric value encountered in /home/ftpusers/tellyu/public_html/wp-content/themes/publisher/includes/func-review-rating.php on line 213

Sony TV show Tenali Rama is one of a kind. Based on the highly admired stories from the life of Tenali, the show has a humongous fan following and is admired by the fans. As per the current story track, Tenali is living disguised as Bhaskar and is not revealing his true identity to Kaikala.
Being skeptical of him, Kaikala calls a queen who is of the same intellectual level of Tenali to quiz him into revealing his true identity. Kaikala thinks that Tenali is a noted minister of some kingdom and is hiding his true self.
Miley Jab Hum Tum fame Rati Pandey is all set for the pivotal cameo.  Rati will enter the show as an intellectual who will get into a battle of the mind with witty Tenali Rama. In an interaction with Bombay Times, Rati talked about her character and said that she will play a queen, who is intelligent, witty and sharp like Tenali Rama. What's interesting about the character is that she will have a face-off with Tenali, during which she assesses his intelligence with her questions and pahelis. If he is able to solve the pahelis, he will win Vijayanagar.
She said that the character in 'Tenali Rama' has a tadka of sweetness, intelligence and newness. Most importantly, it's a light-hearted show. She adds that her journey in 'Tenali Rama' is just for a short period, but she is looking forward to having lot of fun playing the character.

Warning: A non-numeric value encountered in /home/ftpusers/tellyu/public_html/wp-content/themes/publisher/includes/func-review-rating.php on line 212

Warning: A non-numeric value encountered in /home/ftpusers/tellyu/public_html/wp-content/themes/publisher/includes/func-review-rating.php on line 213