LOVE DURING THE FULL MOON NIGHT -FIVE SHOTS FOR SARAS & KUMUD -SHOT ONE
AN : I dedicate this one to Jasmine Rahul who once suggested me some beautiful pairs of TV industry. I am not familiar with all of them but I liked Saras and Kumud very much and this is featuring these lovely pair. Like my earlier article When memories comes to you, this one is also based on a very old Kannada movie "Shravana Banthu " [Arrival of Full moon ] which was the first ever kannada movie which bought the concept of Rebirth in screens and it was successfull. The leads were Rajkumar and Urvashi whose performances were well received in box office. I have made some changes and I am presenting it here, Hope all will like it. 
At 1936 [ A full moon Night]
A man was standing infront of an old fort . He has kept a box of sindoor in his hand . A girl arrived there and they both looked each other happily.
Man : I know that you will surely come for me . Today all the constraints will go away from us . We will become one .
Girl : My love has called me at the full moon night and how can I deny it ? According to this village's belief whoever marries in full moon night their bonding will stay together for seven births. They can never be separated.
Man : I have heard about it. And better than this moment I didn't felt any other occassion for doing it. Will you accept my name's sindoor on your forehead, Kumud ?
Girl : Rajkumar Saras Ji, I have born for you and I worship your love more than any thing in this world, It's a privilege for me to have your name's precious sindoor at my hairline. Please do it .
She came near him. Saras smiled and slowly he took a pinch of sindoor and applied it on Kumud's hairline
Kumd felt heavenly, she immediately hugged him. He too hugged her back happily.
They couldn't stay long for that moment as some one  pierced sword at Kumud's body.
Kumud screamed : Rajkumar !!!
Saras screamed : Kumud !!
Meanwhile he  pierced sword on body of Saras body too, Saras and Kumud fell down painfully.
The man who pierced sword on them came forward and laughed crookedly.
Saras : Who send you ?
"Your close friend Abhimanyu- son of Sepoy Mrityunjay "
Kumud : Abhimanyu Ji
He stabbed them cruelly again with sword and both of them dead in the spot itself.
SCENE SHIFTS TO YEAR 2022 
Now both Saras and Kumud are reborn and have grown up . Both are doing different jobs. And they don't remember anything about their previous births. Saras is now called as Steeve and Kumud is now called as Kamali in this births. One day Steeve was going for attending a business meeting at his office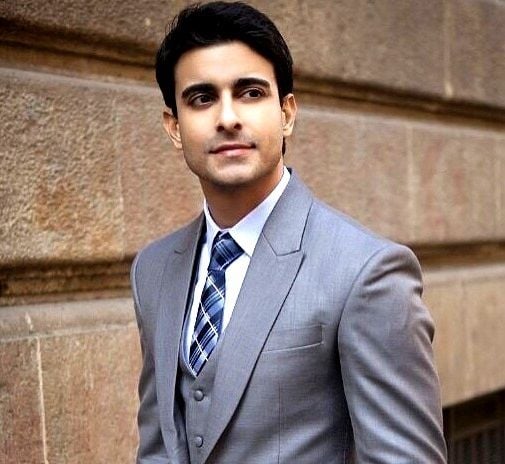 On the other hand Kamali who has became a Dentist was also going to hospital for work.
Steeve got a strange feeling that some one was following him. He turned back many times but no one was there. In the same way Kamali also got a feeling that some body is following her. But no one was there. Both were confused why it happened with them ? Both of them discussed this with their colleagues and they suggested them to meet Father Benedicts who is an occult resarcher a well known name who does paranormal pshycologic activities. Surprisingly both of them arrives at the same time and both were stunned when they shared the same thing to Father Benedicts.
Father : You both may please walk together at that ground for some time.
Kamali : But father we are strangers. We don't know each other and how should we ?
Steeve : Exactly Father. This is the first time I am seeing this girl .
Father ; Are you sure ? You haven't met her before ?
Steeve looked Kamali. Kamali too looked him.
Kamali : He is right father. This is the first time we both are meeting here.
Father : Please co-operate with me. Then only I can find what is haunting you both.
Kamali : Okay doctor.
As they started walking together , Father Benedicts too his loyal dog Ceaser in his jeep and started driving following them. Ceaser barked highly and Father stopped the car looked at the spot and he was shocked.