Love Contract … ( Riansh ) ( immj2 ) Prologue
PROLOGUE ! ..
Riddhima's pov ..
( Crying and sobbing alot .. )
I hate you .. I hate you Vansh .. I hate you ..
I just thought you don't like me .. but I didn't imagine that you think this bullshit about me .. do you think I can betrayal you ..
You said that you can see everything just seeing in the person eyes na .. you said you can read mind .. then how .. how can you not see in eyes ..
How can you not see love for you , in my eyes ?? .. How can you didn't read my mind that I am falling for you every next second ?? … did you ??..
You just think I am betraying you .. you just think that after one month our contract marriage will get over ..
Then you at your side and I at my side ..
But how will I live without you ..
When you can't call me and say " I will return late , you just don't wait for me .. and sleep " , till that I can't sleep .. thinking who would be you ?? ..
Will you have ate something or not ?? ..
Will you be fine .. or not .. ??
I always wanted to give this relation a chance .. but whenever I took one step you always took two step back ..
Whenever I care for you ,you used to say " stop your drama this is just … Contract Marriage .. " .. a f**king contract marriage ..
I wish I would have not signed that senseless contract paper ..
I wish I could change the past .. but I can't because you don't want it .. Vansh .. you don't want it , then let it be … ( wiping her tears )
Now only one month then you will never see my face Vansh .. never ..
Character …
Riddhima Bansal a cute and bubbly girl … 24 year old … Lives with her grandmother … Her parents die when she was 7 year old .. From that her dadu has rose her but year back she died too … Love to live her life happily ..
She is physiotherapist as well as party planner .. Sejal is her best friend .. ( and one thing is there but I will tell later ) ..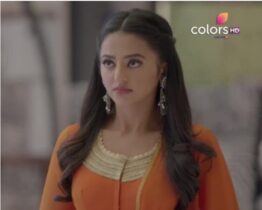 Vansh Rai Singhania well known as VR .. Owner of VR Enterprise .. And a mafia too .. hidden from the world …
30 years old … Hate betrayal and love .. He is very cold hearted and rude .. He think that all girls are gold diggers .. he is a playboy but hidden from his family and world .. he needs a new cheeks every night ..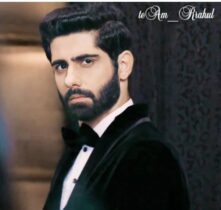 Intro ….
They are pole apart… But due to scandal they are forced to live with each other …
Hence they decided to take up a contract ..
A contract for marriage of six months … then they will separated …
But what did the destiny has decided … they are unaware of…
Let see what step will their destiny will take …
Will this contract marriage will become a Love marriage ..
for further read the story of our riansh …
It's a 18+ story , but I will inform you before it ..
So this is your sunidhi back with a mature story as you all wished …