Hello all!!!!
Sona and Sarita follow Nishi to her room and hides. Nishi goes to her room and starts breaking things…
Nishi: Nothing is going in my way. I know Ajith. Even I made him like this without his knowledge. I thought to make him get caught in a big scam but everything is spoiled of Rastogi.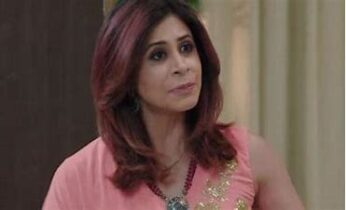 Sona and Sarita get shocked to hear her.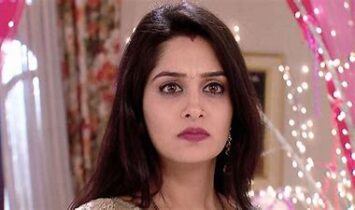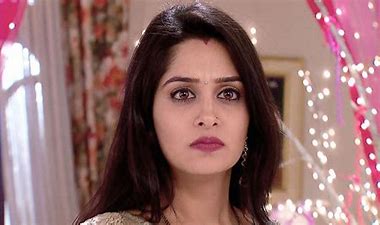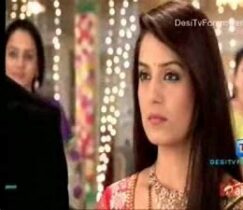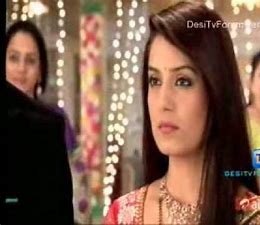 Sona: Sarita we'll record this.
Sarita also nod yes and starts to record nishi…
Nishi: Even Sarita is not my puppet now. Poor girl, she thinks me as a goddess. But I am the one who changed her mother's reports and spoiled her life.
Sarita gets angry hearing this. Sona controls her.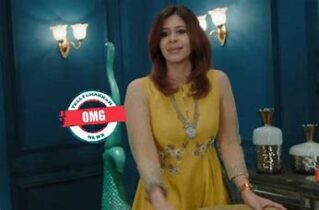 Naren: Well done nishi…
Nishi turn and see Naren with YK, Veena and Sukhmani.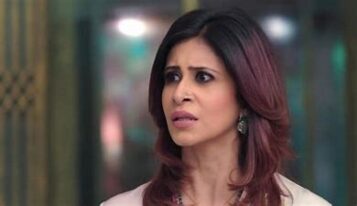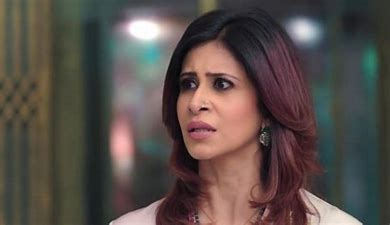 Sukhmani: Why did you do this with my daughter? She considered you as her sister. She loved you a lot. But why did you give her such a punishment?
Veena: You spoiled everyone's life. But we treated you as our daughter and we supported you in every means. But you…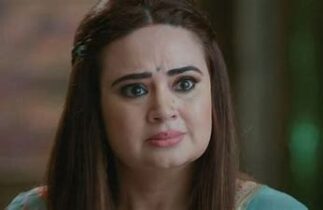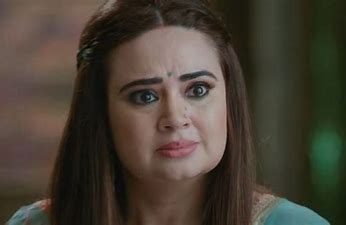 YK: I didn't expect this from you Nishi. I thought you love your family a lot. But you have this much hatred against them…Why?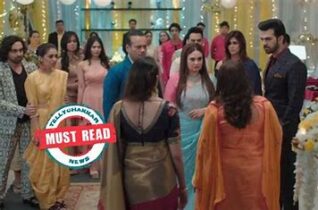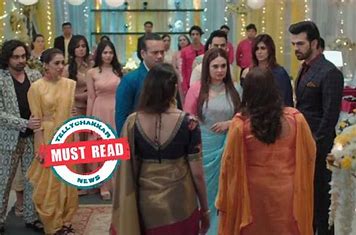 Even Sona, Sarita, Rohit, Pooja, Rohan, Tanya and Ajith come there.
Ajith: Nishi bua, why did you do this with me?
Rohit and Rohan too scold…
Pooja: I'm ashamed to call you as ma…
Nishi: Everything is because of this sona…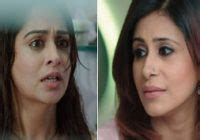 Sarita: Don't even dare to speak against her. She is the one who opened my eyes. Even I argued with her that preesha is the kidnapper. But after hearing your words, I feel it is you…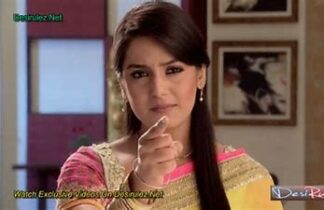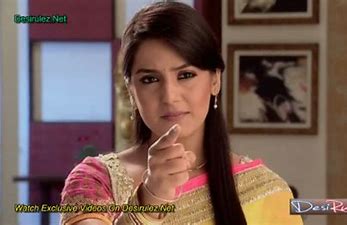 Finally, Nishi bursts in anger….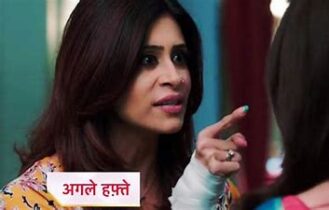 Nishi: Yes. It's me. I kidnapped you. And you people are speaking as if you all did good. You all did injustice to me and my mom. Even my mom is sippy but you made her to leave. You separated me and my mom. Even you separated dad and mom.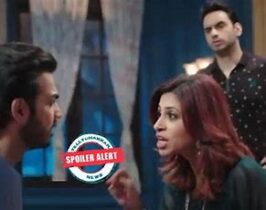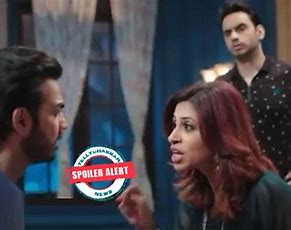 Sukhmani: Shut up Nishi. Your mom is not a sippy. What you thought of sippies? Sippy family is my paternal family. It's my father's name. Everything today is of my father's and not your dad's. I married your dad and he was a ghar jamai doing no work. When he developed an affair with your mom and married her, I was broken. I divorced him and lived with my kids. Even now, I'm living for them. Since your dad has no job and your mom left you with your dad because he had no money, I felt pity on you and raised you. Even my daughter loved you and made me to accept you as my daughter. But what did you do in return? So cheap of your behaviour. To be honest, fault is at your mom's side too. Knowing that your dad is married, she trapped him for money. After divorce, I didn't give him a single penny. So, your mom left him and went. You don't know anything.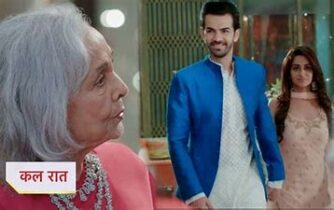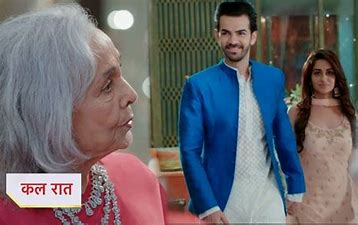 Rohit-Sona gets shocked hearing this!!!
Nishi gets emotional hearing her.
Sona: Bua, Dadi and this whole family love you a lot. I came here just before a month. But I understood their love for you but why didn't you understand?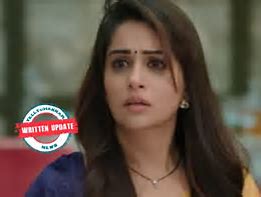 Nishi feels guilty…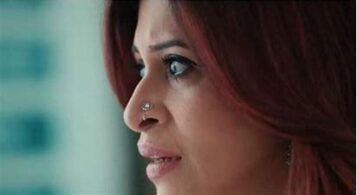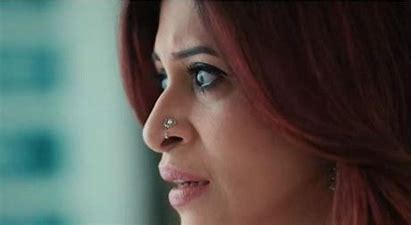 Sarita: I'm going to call cops. You should get punishment for changing reports and spoiling my mom's and my life.
Nishi gets shocked…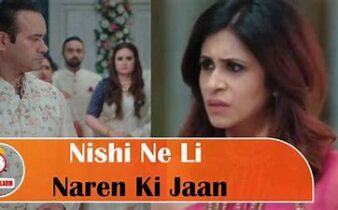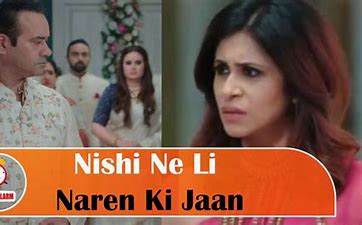 Nishi pleads to everyone that she made a mistake and ask them to forgive her.
Veena: It's not a mistake nishi. It's a sin. Sarita you call police.
Nishi: Bhabi, please forgive me.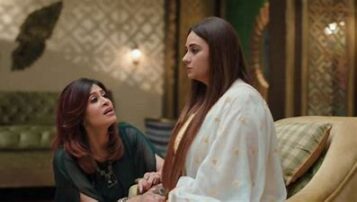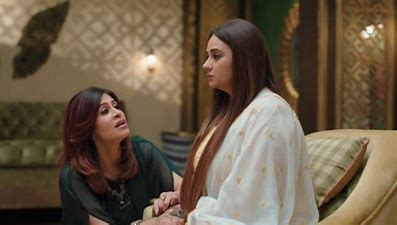 Veena: How will I forgive you? You spoiled my bro's, sister-in-law, my niece and my son's life. I won't forgive you no matter what happens.
YK: Cops are here.
Cops arrest Nishi…
Sukhmani: I was wrong in upbringing her. I should have left her.
Rohit: It's ok dadi leave…
Rohit hugs Sukhmani and sona.
Sarita looks at vikrant and smiles…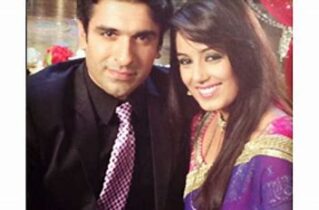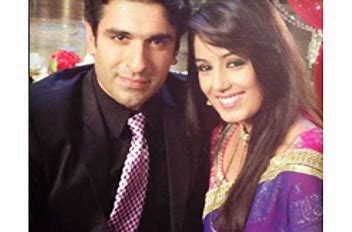 After 1 month!!!!
Rastogi's and Sippy's talk in a video call!!!
Kumud's parents are present too…
They discuss about wedding of Sarita-Vikrant, Saras-Kumud and Danny-Kusum.
Veena: I have an idea. Shall we go to our ancestral house and conduct wedding there?
Suman: Yes, that will be a perfect place for every functions. The place is also big we can conduct there.
Naren agrees.
They arrange passes and leaves to the mansion…
While entering sona falls!!!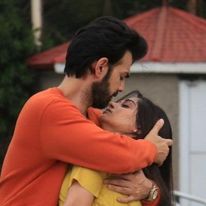 Preesha checks her and tells that she is pregnant…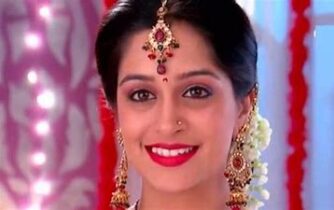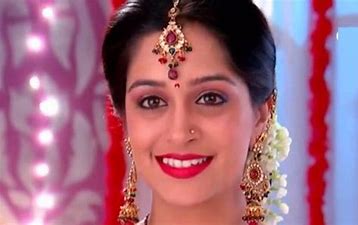 All rejoices!!!
Rohit hugs sona…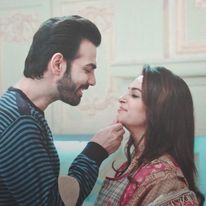 Veena blesses her.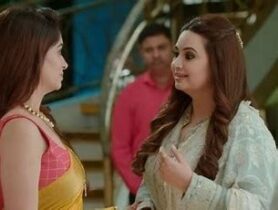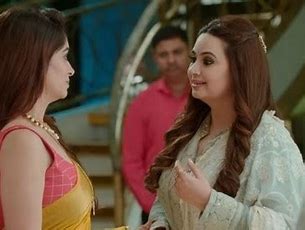 Sarita congratulate Rohit…
Pari and Ajith look at each other. Pari ignores him and goes…
Suddenly preesha vomits…
She nods at suman and amma smilingly.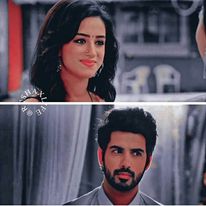 Rudy hug her…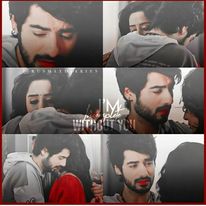 Rudy: Sarnaash, you are going to get a gift from mumma. It may a little boy or a little girl…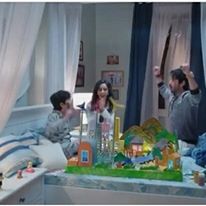 Sarnaash: Little girl!!!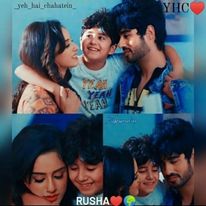 All laughs!!!
Suman: Finally, all good things happen….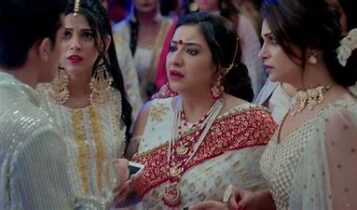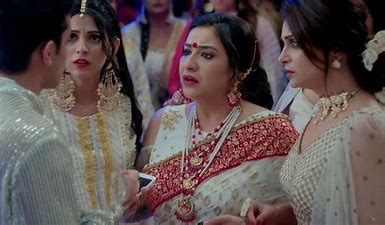 Pulkit comes with heavy boxes and hits Pooja…Pooja comes there with flower plate…Pooja falls in pulkit's arms…They both have an eyelock. Family sees them.
Rudy: Ma, shall I say something? Why can't we arrange pulkit-pooja's engagement also?
Veena: I agree to this.
Sona: Ma, pooja is a good girl.
YK: As her dad, I'm giving my full consent to this engagement.
Lakshmi ask Suman to agree.
She agrees…
Pooja get blessings from suman and hugs tanya and veena…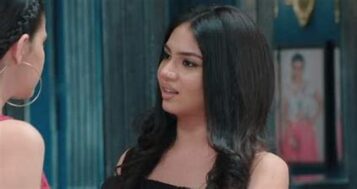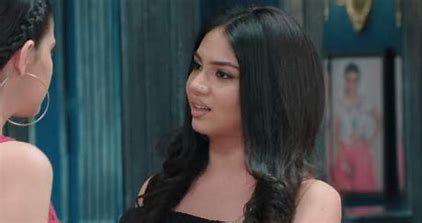 Suman: I have a surprise for you all!!!
Pari: What surprise?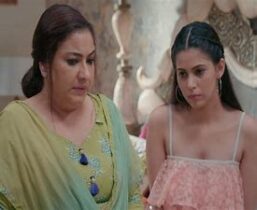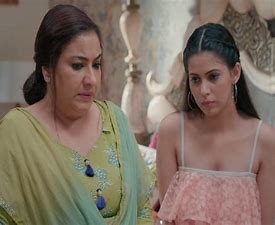 Suman: It's about your life pari…
She sees Abhimanyu coming…
Pari: Abhi…
Suman: I feel Abhi is a good match to you pari. We know Ajith from childhood. Even kundalis matched.
Sona: Ma, when did you started to believe in astrology?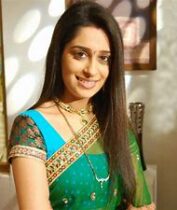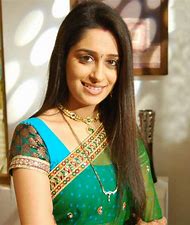 Suman: From now. I don't want any more bad things happen in pari's life. Abhi's parents passed away. Currently he is staying in U.S and taking care of his business. He came to India due to Corona. If pari also stays in U.S, then saras, danny, kumud and kusum can take care of her.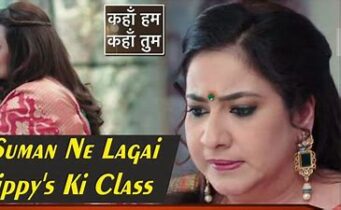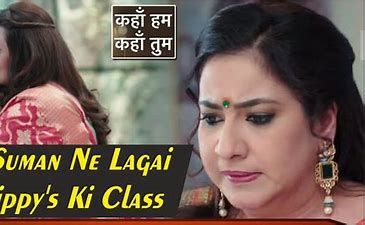 Saras: Sure, we will take care of her. But Pari, do you wish to get marry?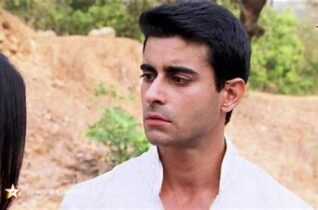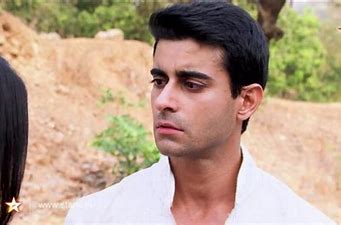 Pari sees Ajith and then tells yes.
Suman gets happy. Ajith gets sad. Veena sees him and feels bad for him.
Abhi and Pari smile looking at each other!!!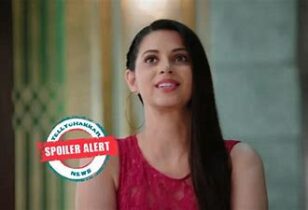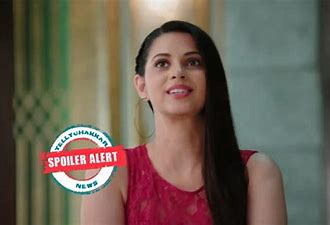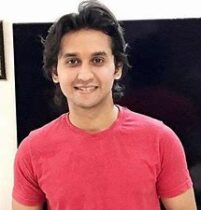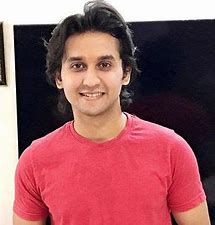 After some time…
Haldi ceremony…
Sona, Tanya and Preesha bring Sarita,Pari, Kumud and Kusum…
Rohit, Rohan and Rudy bring Saras, Danny, Vikrant and Abhi…
The women apply haldi to grooms and brides. They play with them.
Song plays!!!
haldi lagaao re, tel chadhaao re
banni ka gora badan damkaao re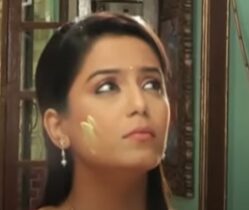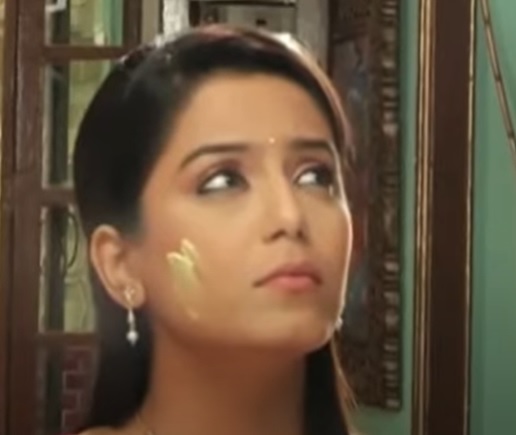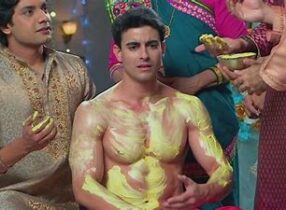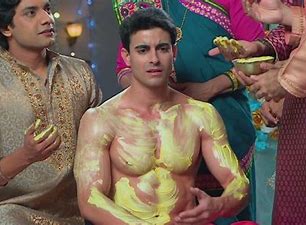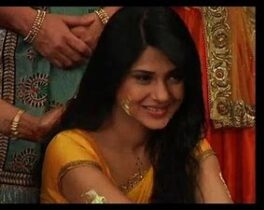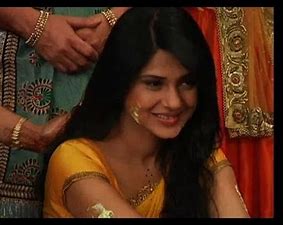 haldi lagaao re, tel chadhaao re
banni ka gora badan damkaao re
haldi lagaao re, tel chadhaao re
banni ka gora badan damkaao re
Rohit and Sona enjoy Haldi by applying to each other!!!!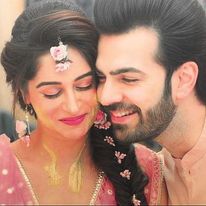 Rudy and Preesha too apply each other and plays…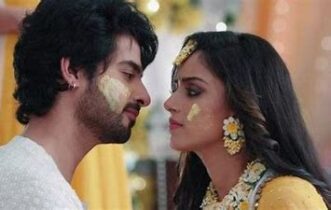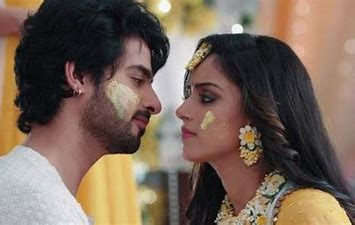 Veena: These four looks like bride and groom…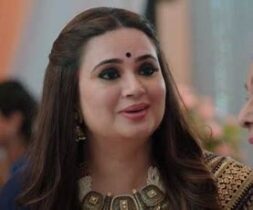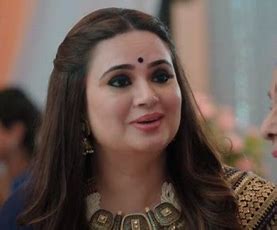 All tease them!!!!
Preesha and Sona feels shy!!!
The next day….
Mehendi and Sangeet!!!!
Rohit – sona, Preesha-Rudy dance for tum hi ho…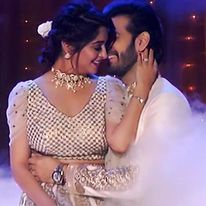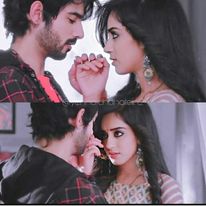 Veena and Suman wards off bad sight for them!!!
All the couples dance in the dance floor.
Seeing Pari with Abhi, he thinks of his dance with pari. Then he consoles himself and wish good for pari…
Piho hat piho hat, hat hat o hat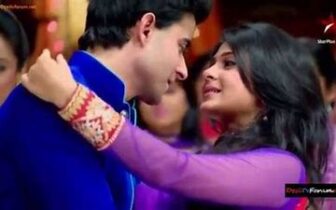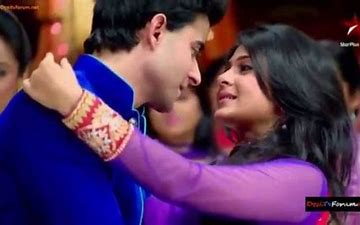 Aankh mare o ladka aankh mare
Aankh mare o ladka aankh mare
Sitti bajaye, sataye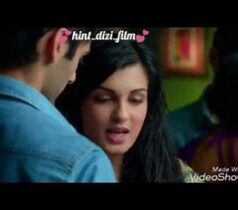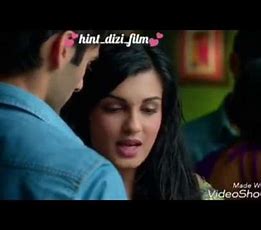 Sitti bajaye, bich sadak pe
Naam mera pukare oh karke isare
O ladka aankha mare
Aankh mare o ladki aankh mare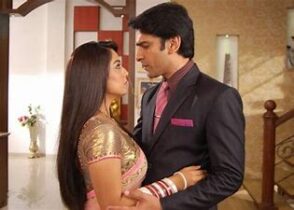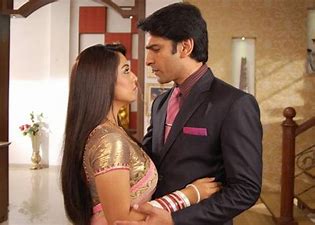 Aankh mare o ladki aankh mare
Dil dhadkaye pataye
Dil hadkaye, bich sadak me nakhare dikhaye sare
Ho karke isare
Vo ladki aankh mare
Aankh mare vo ladka aankha mare
Aankh mare vo ladki aankha mare
The girls apply mehendi!!!!
All the couple have their romanic moments!!!!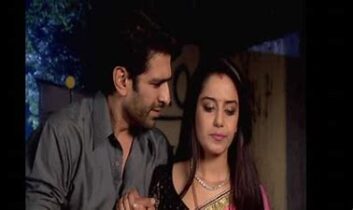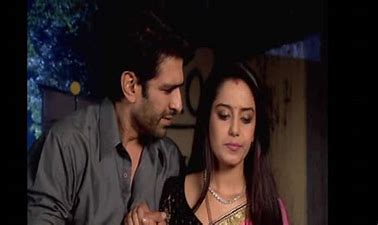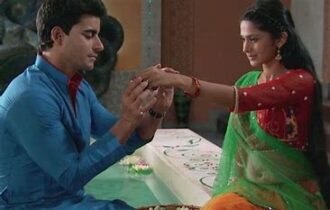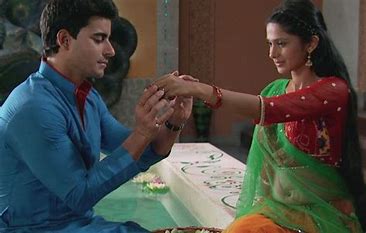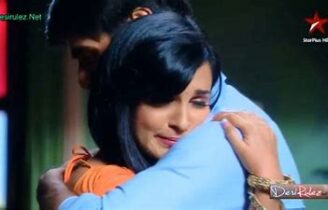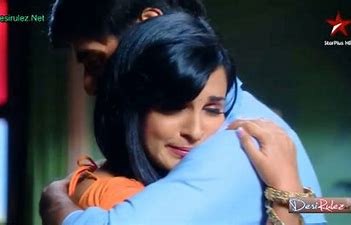 The next day!!!!!
Wedding!!!!!
Vikrant-Sarita, Pari-Abhi, Saras-Kumud and Danny-Kusum come to the mandap. They exchange garlands….
Veena and Naren does Sarita's Kanyadhaan. Lakshmi and Suman does Pari's kanyadhaan. Kumud's parents does kumud and kusum's kanyadhaan!!!!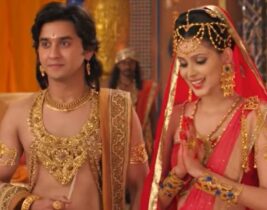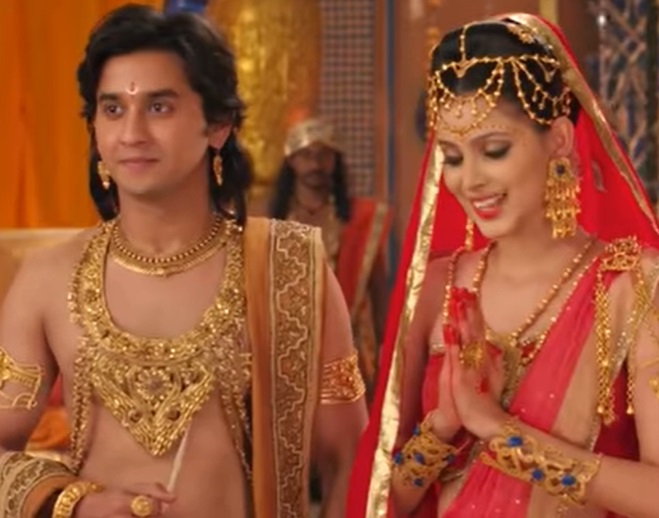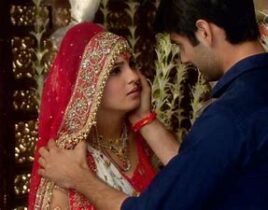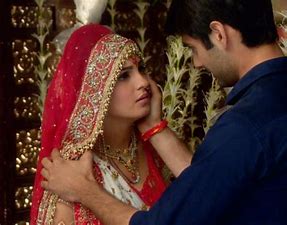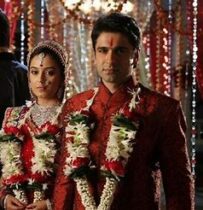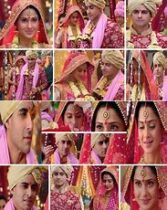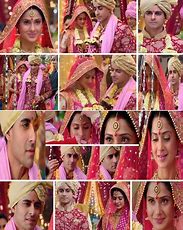 All rejoices….
After some time, pooja and pulkit get engaged!!!
All have romantic moment and enjoys!!!!
After 9 months!!!
Pari with a baby bump wait with a serious face.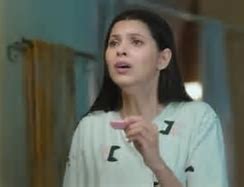 Kumud and Kusum also wait!!!!
Both Preesha and sona in the labour ward…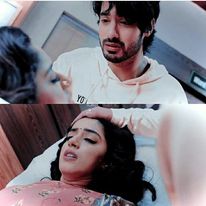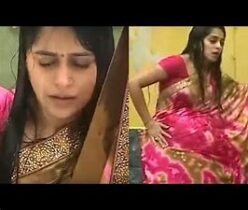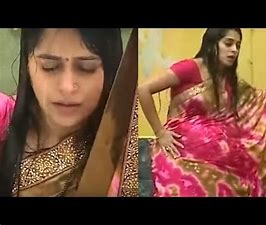 Rohit and Rudy are with them…
Babies are born….
Nurse comes out and tells that both mommies has delivered baby girls.
All get happy… Veena and Suman congratulate each other…
Pari suddenly gets labour pain…
Suman: This is premature delivery. I'm scared…Veena consoles her…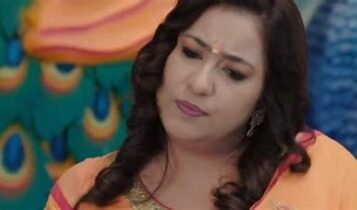 After some time…
Naren tells everyone that Pari has delivered a baby boy.
Naren: He is premature, so we have kept in incubator. But both mom and son are healthy.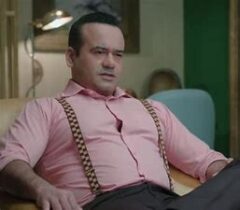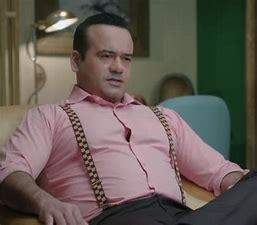 After some days!!!!
At Namkaran pooja ….
Sona and Rohit name their daughter as Ronakshi…
Preesha and Rudy name their daughter as Rusha…
Pari and Abhi name their son as Parikshit…
All pray to god….
The screen freezes on everyone's happy face!!!!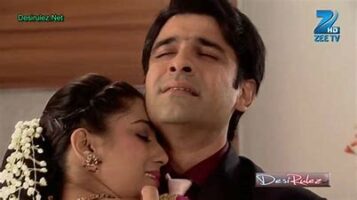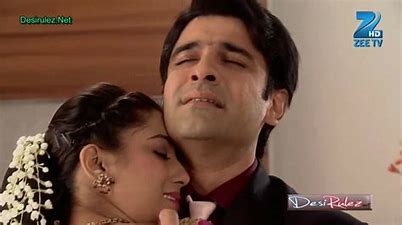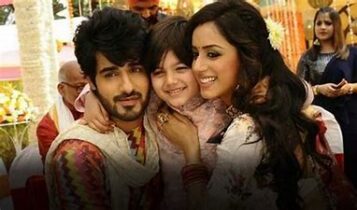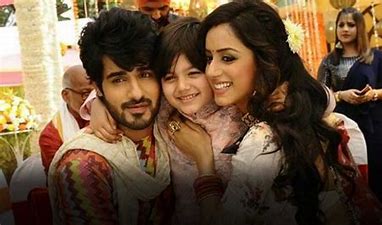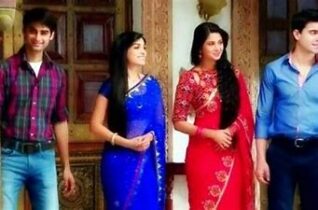 !!!The end!!!
Please comment on the ff and about characters and pictures. It really means a lot to me. Thanks in advance.
P.S: Sorry for a rush ending. Thank you so much for everyone who supported from the beginning. Your support for season 1 has made me to write season 2.
Special thanks to Jasminerahul, Sesha, Bhuvaneshwari and Rishoo for commenting!!!!
Thanks to silent readers too!!!!
My other ff Vivah-Ek Vaibhav with SSK and Swaragini will be continued and also having a plan to start a new ff on Mishbir, Kuhu-Kunal, Samaina and Mineil. Comment your views on this too. Have a look on Vivah-Ek Vaibhav and share your views on that too. Thanks everyone from bottom of my heart.
Stay safe!!!! Stay Awesome!!! Stay Tuned!!!