hello friends..here is the new short story. The main leads will be dheeraj dhoopar and Dipika kakar. Hope you like it..💖💖
Prem is seen getting blessings from his parents Rakhi and Mahesh..
Rakhi: as usual my boy never fails to get blessings before going college. Iam proud of my son's value..
Prem jokes: i get blessings so that i can pass without arrears..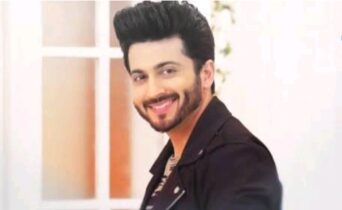 Rakhi and Mahesh frowns and Mahesh holds his ears..
Mahesh:i know about you and your studies.. don't joke like a stupid.
Prem laughs..
Prem:acha..baba..iam sorry papa. Now leave my ears..it's paining.
Mahesh leaves him while Prem runs his ears..
Prem: i would have gone deaf if you had pinched more. Anyways..bye iam going now as it's time up.
Mahesh and rakhi bids goodbye and Prem goes out and sees preeta standing near her car waiting for him..
Prem: arrey..preeta..when did you come? If you have already came..you could have come inside na?
Preeta: of i had come inside..them you would have made me to clean up your mess in your room as usual. That's why..this time i thought not to enter..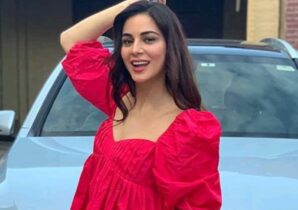 Prem gets embarassed..
Prem:are you a friend? A friend in need is a friend indeed but you are friendship fraud.
Preeti:shut up..I'll kill you. Ever since our high school..I'm the one who cleans your mess in your room..and you lie down playing video games like a kid. You should be thankful that i did it till now…now i feel that you should get some maturity and clean yourself. So i left it..
Prem: whatever!!! You are my friend and as usual you should clean up. If you dint come then it will remain same till you come..ok now let's go to college.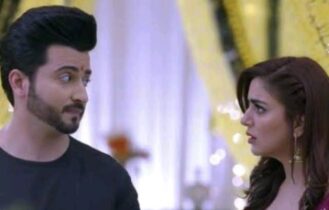 Prem starts going in his bike while preeta gives a stunning look..
Preeta in mind: what a lazy man!! I don't know how i fell in love with this lazy man..now i should clean his mess for whole life. But still i love him..
She smiles and goes in her car to college..
Once the college is reached Prem parks his bike in one side while preeta parks her car in other side and comes out..
Prem:why don't you leave that place..you always park your car only in that place.
Preeta: because i love that place..no one dares to park there as everyone knows that iam crazy for that place..
Prem: i should name you in guiness record for loving a car parking..who will love these things?? Only a pig like you do this..
Preeta gets irritated and beats him..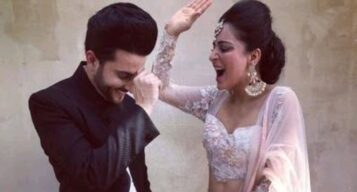 Preeta:how dare you insult my craze? I will kill you if you speak one more word against my craze..
Prem and preeta's friends rishabh Sameer and prithvi comes there and they laugh seeing their fight..
Sameer: as usual they started their day with fight..
Rishabh: Prem and preeta are impossible. No one can fight like them and no one can be friends like them too..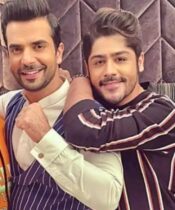 Prithvi:right..
Sameer stops their fight and..
Sameer:i think now you both should stop fighting and come to class as it's going to get time up. You can pass your fight now and resume it on interval hour..
Preeta and Prem gets embarassed and they stare each other..
Prem: ok..i won't insult your craze. But i want to see a day where someone parks the car in your place and see your reaction.
Preeta:in your dreams..it will never happen. Even is happens..i will make them move to other place like i did for everyone whoever tried to park here.
Prem:lets see..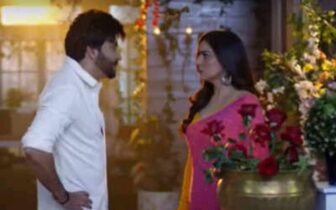 Preeta:fine..let see..
They both smirks and goes towards the class and suddenly Prem gets reminded of something..
Prem:hey you four go to class. I forget my management studies book in my bike..I'll go take it and come.
Rishabh:ok..
Rishabh preeta Sameer prithvi goes to class while Prem comes out to take his book and suddenly a luxury car comes inside the campus and a girl gets down from the car and Prem sees her and gets smitten..
Prem:waah.. what an angelic figure!!!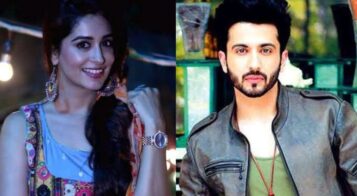 He smiles and goes towards her mesmerized and suddenly he slips an falls down while the girl sees and comes to him and shows her hands..
Girl: if you need my help then get up holding my hands.
Prem smiles and holds her hands and gets up and they meet with an eyelock as they stand close..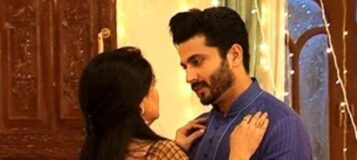 Something falls down making sound and this distracts them and they come of our their position..
Prem: i have fallen down by mistake. Thank you for helping me..
Girl:it's okay..i would have helped even if animals got hurt. Anyways..iam simar. What about you?
Prem:iam Prem Bharadwaj. You are new student?
Simar:yes..iam going to join for MBA now.
Prem:that's nice. Iam 2nd year MBA student.. welcome to our department.
Simar smiles..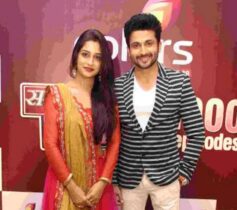 Simar: good that you are my senior. Nice to meet you.. anyways now i should go to office along with my mom to fill up formalities..so we will meet some other time.
Prem:sure.
Prem goes while simar's mother indu parks the car and comes out in a stylish outfit..
Indu: simar beta..iam trustee of this college. So don't worry for anything..every staff and professors will help you out and you will be specially treated.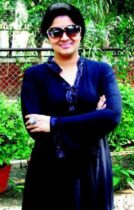 Simar: that's ok..now let's go in.
Indu and simar fills the formalities in office ..
Indu: iam a trustee..so if any complains come from my simar..then I'll take action against you all..understood?
The office staff nods their head and indu leaves while simar goes to her class..
The next day simar comes earlier to college and she parks her car on preeta's place and preeta and Prem reaches there at that time and preeta gets shocked seeing simar parking her car while Prem goes hurriedly inside without waiting for preeta after parking his bike..
Preeta in mind: who is that women who is parking in my place? The whole college knows that it's my parking..then why is this women parking there? I'll go and chase her out..
Preeta gets out of her car and goes to simar..
Preeta:excuse me..are you a new comer?
Simar:yes..iam simar from 1st MBA.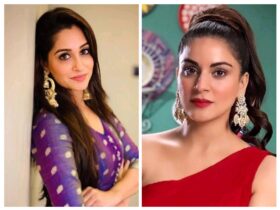 Preeta: kindly park your car somewhere because this is my parking..
Simar gets shocked..
Simar: but parking are not alloted for students. Anyone can park at any place right?
Preeta: yes. But i have always booked this place for mine and whole college knows it. And they don't park here..i only park here. So please take your car.
Simar: did you pay for this place?
Preeta:no..
Simar:then you can't say it's your place because it's common for everyone. Sorry..i can't take my car as i already parked it.
Preeta gets irritated..
Preeta: You Don't who iam. I'll call security..he is my friend. He will make you take the car..you are the first one to steal my parking and arguing.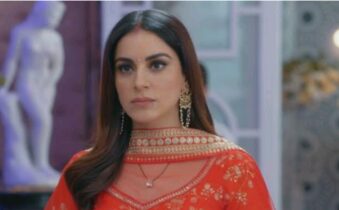 Simar gets irritated…
Simar in mind:she don't know who iam. She is talking as if she befriended PM of india..now I'll show her who iam then she will realise my worth.
Simar: fine..I'll take the car. As there is no space here..I'll park my car in staff and principal's parking area.
Preeta:are you nuts? You are just student..behave like a student. Don't you have comman sense that students shouldn't go to staff and principal's area? Moreover if any staff or principal or HOD comes to know about it..then you will be sent to home. So behave yourself..
Simar gets irritated and she takes her car and parks in staff area while preeta gets shocked and comes to her..
Preeta: are you deaf? Now only i told you…how can you just park like that. Wait I'll complain you..you are so arrogant.
Preeta complains to office and some members comes out and looks simar..
Preeta:sir..mam..she is the one who is parking in staff's area.
Simar:sir..i don't find my empty spaces in students area. Abd moreover when I parked in that place..this girl chased me out telling that it's her place. So i parked in staff's area.
Preeta:shut up.. don't try to complain me. If any student doesn't have space then they park out. Don't behave like VIP of this college..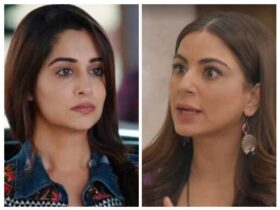 Office staff: miss.preeta..please be quiet. You don't have rights to say that it's your parking because it's common parking. And moreover she is our college's trustee's daughter..so she can park even in staff's area.
Preeta gets stunned while simar smirks..
Office staff: moreover preeta.. hereafter you should allow anyone to park in that place…you can't chase them out telling that it's your place. If it happens again then we will take strict action against you…
Office staff members goes while preeta gets irritated and simar smiles..
Simar:now you got to know the real rules..so you behave yourself first before telling others.

Simar goes while preeta cries..
Preeta in mind: every one allowed my craze..but this arrogant women killed my craze.
Suddenly Prem rishabh Sameer and prithvi comes there and gets shocked seeing preeta crying and they run to her..
Prem:preeta.. what happened? Why are you crying? I went inside hurriedly as I was urgent for washroom and iam shocked to see you crying within some minutes of my disappearance..
Preeta tells everything except simar's name while the guys gets shocked and Prem hugs preeta and consoles her..

Prem:preeta..calm down. It's just a parking..so leave it. Why are you being crazy for a parking? You don't get any happiness in that..better be crazy for food like us. It will really be fun..common my girl!!
Preeta somehow gets convinced..
Preeta:ok..then let's go to canteen and eat something and go to class. Iam feeling hungry..
Sameer:wow..preeta became food crazy like us!! Then hereafter our group can be named as food crazians..we can eat and enjoy a lot.
Preeta laughs..
Rishabh: finally preeta smiles. That means her upset mood vanished..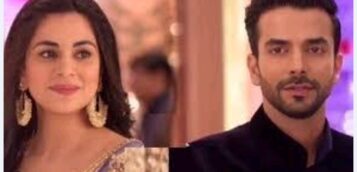 Prithvi: actually we filled our stomach now only. So I am full..whoever wants to eat go with preeta..iam going to class.
Rishabh and Sameer: even we are full..so we are also coming to class.
Prem:then I'll go with preeta. I can ful my filled stomach again for preeta..
Preeta smiles seeing Prem..
Preeta in mind: he always cares for my happiness and always bees with me wherever i go and never leaves me alone. Iam lucky to get Prem in my life. I guess he loves so much.. that's why he does everything for me. I will propose him soon..
Everyone agrees and Prem preeta goes to canteen and Prem orders every preeta's likes and preeta smiles seeing Prem..
Preeta in mind: his first choice and likes are always me..that's why he orders my fav food. I can see the true love for me in him..hope either me or him confess soon.
Once the food and drinks comes they cheers with each other and drinks..

Prem: i hope now you are happy and satisfied..
Preeta smiles:yeah..much.
Later they go back to class..
One day simar was searching for something on college corridors..
Simar in mind:ohh no..where did my earings go? It's so costly..if my mom finds that i missed it then she will blast me. Ohh God please help me..
Suddenly Prem passes by and gets shocked seeing simar..
Prem:hey miss.Simar.. what are you doing?
Simar: Prem ji.. actually iam searching for my earring. I lost it..it's costly.
Prem suddenly remembers something and he takes an earing from his pocket..
Prem:miss. Simar..are you searching for this earing?
Simar gets suprised and happy seeing the earing..
Simar:yeah..i was searching for this. How did you get this?

Prem: i saw it lying in the canteen..so thought to pick and give it to office staff's..so that they will announce in the telecom.
Simar:thank you so much premji. You are so nice and good person..many guys never do such good works but you are too good. And iam happy that i got my earings back..thank you so much.
Prem:if we are born as humans then we should have humanity. I did what I should do.. anyways..no need to thank me. Iam happy that you got your earing back.
Simar gets it from him and tries to put in her ears but couldn't as her hands was full of books and Prem stops her..
Prem:i think you are struggling by holding your books. Wait..let me help you by putting ypur earings in your ears.
Simar gets suprised and Prem puts her earing on her ears while simar blushes when his hands touches her ears..

Prem:ok..i am done. Now you look nice with your missing earings..
Simar smiles and Prem goes and both of them think about each other and smiles while they are going in separate ways..
Simar in mind: i don't know what..but i feel him handsome and also very genuine person. I feel..as if we are perfect for each other..
Prem in mind: i think my heart fell for her on first sight atself..i feel her attracted towards my heart..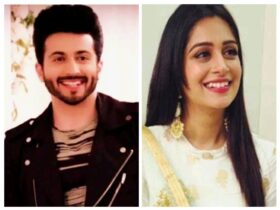 And some days later simar was walking near the canteen and suddenly she was hit by preeta and she drops her food..
Simar: ohh no my food!!
Preeta: iam sorry..I'll buy you and give again.
Suddenly preeta and simar looks each other and gets stunned..
Simar:you?
Preeta:you?
Preeta recalls simar spoiling her craze and gets angry..
Preeta: i think i dint do it by mistake. Maybe it's your karma as you spoiled my craze for that parking.. enjoy it.
Simar: i dint do anything wrong. I just got justice for everyone.. everything should be equal for everyone unless you pay for that place. And moreover i can buy it again..so you go and enjoy instead of showing attitude and hatred.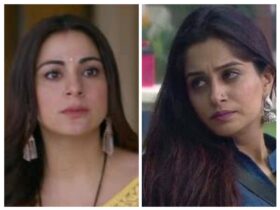 Preeta gets irritated..
Preeta:what the!!
Simar doesn't listen to her and she walks away to canteen and preeta's friend prithvi comes there..
Prithvi: preeta..why is your face like rotten tomato?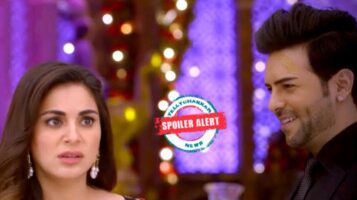 Preeta:shut up.. don't irritate me orelse i will make your face into rotten tomato.
Prithvi:ok..iam sorry. But tell me the reason for why you are upset like this?
Preeta shows simar and..
Preeta:she is the new girl of 1st MBA named simar who complained me to office and used her power as she is trustee's daughter and snatched my craze away. And now she irritated me here too..i really hate her. I feel like crying whenever i see her as i remind of my parking..
Preeta goes upset while prithvi stares simar..
Prithvi in mind: for a girl who is specially treated with parent's posting should be taught a lesson for having arrogance. How dare she do that with preeta? Let me teach her a lesson. I'll cut the brakes in her car one day…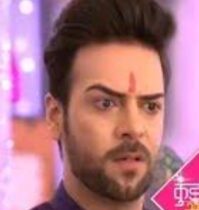 Prithvi smirks and goes..
The next day was Sunday so it was holding and Prem went to market to buy market stuff..
Prem in mind: mom always sends me to market whenever Sunday comes.. always preeta accompanies me as i don't know to buy market items but today she is busy with assignment. Now i don't know how iam going to buy..
Prem somehow manages to buy some market items and he was about to go and suddenly the rain comes shocking him..
Prem:ohh no.. now i should go fast.
Prem runs towards his car and suddenly he hits a women and she was about to fall but he holds her and he gets suprised seeing simar and they meet with an eyelock..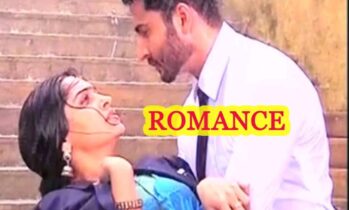 Slowly they realise the situation and moves away..
Simar:iam..iam sorry premji..i was hurriedly going…so dint mind my steps.
Prem: it's okay..even i was going hurriedly as it was raining.
Simar:suprised to see you in the market..
Prem: i come to buy market thinks every Sunday's with my best friend preeta. Today she is busy with assignment so i came alone..
Simar:ohh..that's nice of you. My mom only comes to buy market items but today i thought to come as it was holiday..
Prem: then it's good that we met here also.
Simar suddenly feels cold and she shivers due to pouring rain and Prem notices it and he immediately removes his coat and he covers her while simar gets suprised and smiles seeing Prem..

Simar in mind: what a caring man…i really love him now..
Suddenly Prem notices her glare and..
Prem: what happened? Why are you looking me like that?
Simar: nothing..i just got admired as you are too good in helping others.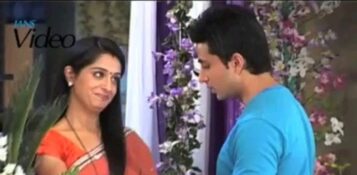 Prem smiles and..
Prem: because i can't let you shiver and catch cold..
Simar smiles and Prem smiles seeing her..
Prem:ok..shall i drop you?
Simar:no..no..my home is just few meters away. I'll go myself.Thanks for your coat..I'll return it to you soon.
Prem:ok..bye..then.
Simar:bye..
Both turns and goes in opposite direction and they smile recalling each other..
Simar:i think he too loves me as i can see in his eyes.
Prem in mind:i think she too fell in love with me as i can see through her eyes..
Finally they go to their own place…
The next day evening everyone was walking out of college and Prem and his friends were too walking out of college and suddenly he sees simar going on a car and smiles..
Prem in mind: i hope you love me too..one day i will confess my love.
She goes away and suddenly his friends notices him..
Rishabh:hey Prem.. what are you looking and smiling?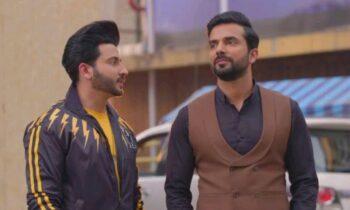 Prem:no.. nothing..i just smiled as..as tomorrow is test in financial accounts.
Everyone gets shocked..
Preeta: hey Prem..where did you lost your sense? It's you who cries first for tests..and now you are telling you are happy for test. If it's true..then today some disaster will surely hit as you told something miracle.
Prem:stop teasing me..
Prithvi:hey guys..i want to inform you something. I did favour on preeta.
Sameer: what favour? Did you stop copying from her in tests?
Others laugh..
Prithvi:shut up..i did something serious. Actually preeta was worried fr her parking right because of that new comer simar in 1st MBA?
Prem gets stunned hearing simar's name..
Prem in mind: so it was simar who preeta met? That means simar is trustee's daughter..
Rishabh:yes.. what for that?
Prithvi: i thought to teach her a lesson. So i cut breakers in her car..now she will enjoy the ride. Hahaha..
Everyone gets stunned and Prem gets hell shocked..
Preeta:are you out of senses? Why did you do this? Yes..i hate her.. but i don't envy her in such a way to take revenge. What if she meets with an accident?
Prem:prithvi..how can you think of hurting others? I won't spare you if she lands in problem..now i should go fast to save her.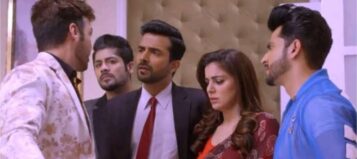 Prem immediately runs to his bike and he rides fast to catch up with simar's car tensed..
EPISODE ENDS..
PRECAP:- Prem rejects simar's proposal..why?
guess why Prem would have rejected simar's love..