hello friends…here is the next episode. I thought to end in 3 episodes but it's too lengthy so I made into 4 shots. Hope you all like it…
Raanav and bela went out and they were walking on streets..
Raanav: as i promised you..i took you out..now we can spend time together and enjoy our friendship.
Bela smiles..
Raanav: ok..give me idea..first where can we go?
Bela excitedly: to cake shop..my stomach is shouting for cake.
Raanav makes puppy face and laughs..
Raanav: your mind is always around food..i never saw or heared anything from you other matters other than food items.
Bela:because till i live in this earth..i want to enjoy my life wholeheartedly. My happiness is on food only..so my heart and my mind is always in it.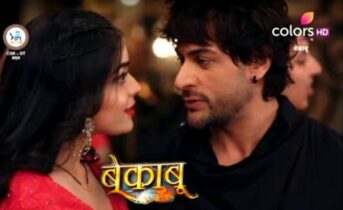 Raanav in mind: she is crazy girl..but won't she give some little space in her heart for someone other than food? If she gives..it will be nice..i can capture her heart. Wait..what am I thinking? Idiot..
Bela suddenly stands before him giving him a weird look..
Raanav: what are you doing? Why are you looking as if iam your boyfriend?
Bela: i was checking whether you are in this world or not.. because you was walking seeing sky. What if you fall into drainage which is nearby? That's why i came before you and stopped you from walking further.
Raanav gets embarassed and bela keeps her leg by mistake and she was about to fall on drainage but raanav holds her and they meet with an eyelock..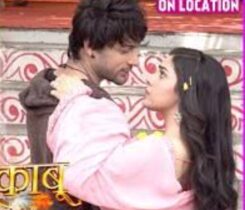 Bela in mind: wow..his eyes are magical..i feel like looking hs eyes continuously. Wait..why do i feel his eyes attractive suddenly? What an idiot thought iam thinking!!
Bela moves away and raanav laughs..
Bela: why are you laughing??
Raanav: because instead of me you got into the position of mine..haha..
Bela beats him..
Bela: you are making fun of me..how dare you!!. If you was in my position..then i wouldn't have saved you as you are heavy..so thank yourself that you dint fall instead of making fun of me.

Raanav: acha.. sorry sorry.. don't get angry..lets go.
They both walk further and suddenly raanav saw a beautiful sight and stopped bela..
Raanav: bela.. that place is beautiful..why don't we take photos and then go to eat?
Bela:wow..nice idea.. ok let's go there and take photo.
They both go there and take photos together smiling..
Suddenly raanav jokes on bela while taking photo..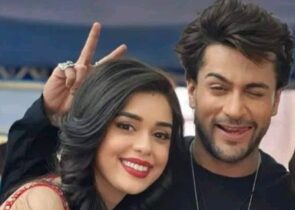 Bela gets angry..
Bela: hey..you are making me a joker always. go..i won't come with you.
She walks away angrily while raanav smiles..
Raanav in mind: she is so cute in anger..it's nice to see her cute face always. Let me see for how long she will be angry? Anyways she has to come here as she doesn't know the way..I'll wait.
He wais for long but bela doesn't come so he gets scared..
Raanav in mind: why dint bela come back yet? She doesn't know this way..then how can she go alone? Wait..did she got lost or did she land in trouble? Ohh no..i did a mistake.
Suddenly bela runs to him in an harassed situation which shocks raanav and she hugs him tightly in fear..
Bela:ra..raa..raanav ..iam..iam scared..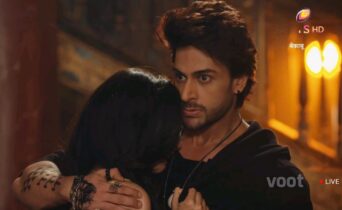 Raanav:bela.. why are you in this condition? Why is your dress torn? What happened to you?
Bela: i was going in anger. Suddenly some two boys were making fun of me so i kicked them..but they held me suddenly and torn my clothes and were coming close to me..but i pushed them and came to you..
Raanav gets shocked and gets angry like lava and also gets worried for bela and he caresses her face..
Raanav: wait.. don't worry..I'll reach them a nice lesson for touching you. Are you okay? Did you got hurt?

Bela: little bit injured in leg while running here..
He immediately makes her sit down and tends to her leg while bela feels nice and looks him..

Bela in mind: he..he is so caring for me. Even in my world..i was useless alien like how some people are useless in this human world. No one loves me there except my friend ridhi. But here..he is protecting and taking care of me..i feel happy with him.
Raanav gets up and covers her with his coat and suddenly they meet with an eyelock when raanav comes closer to adjust her with his coat..
Raanav in mind: why am I feeling pain when she got hurt by the men's and injuries? Why am I feeling special when I look into her eyes?
Bela in mind: why am I feeling happy and nice with raanav? Why his eyes are attracting me? What's this kind of strange feeling?

The two guys comes there and sees raanav bela and gets shocked and they abuse them..
Guy 1: ohh.. girl..so you came to attract some other men as we look bad.
Guy 2: we tried to pursue you but you pushed us and came to handsome guy for your happiness..right?
Raanav gets very angry and he goes and beats them and punches them angrily..
Raanav: how dare you harras her and abuse her? I won't leave you alive..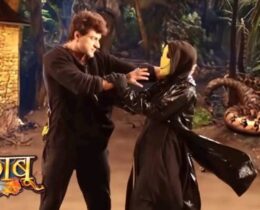 He beats them angrily while bela comes and stops him..
Bela: raanav..leave them. Don't kill them and do a sin like they did sin by harassing me.
Raanav: but i can't see you hurt like this. Then.. wait I'll hand over them to police then only I can get peaceful.
Raanav calls police and he hands over those two guy to police and..
Raanav:ok..come..lets go back bela. We will come some other day for outing..
They both go..
Pratik comes to diya's restaurant and sees her angry and screaming someone..
Diya: how can you be careless like this Vandana? This was ordered by rich client..they told us to keep it ready before he reaches here..but you spoiled it. Now what will we do?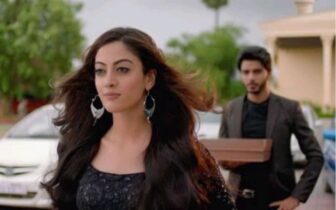 Pratik comes to Diya and Diya gets suprised seeing him..
Diya:pratik..you?
Pratik: yes..iam only. Why are you so angry now?
Diya: pratik..mr.raichand had ordered bulk of 50 kachoris to be readied before 12 pm. But Vandana have burnt everything..now time is 11:30..i can't prepare everything soon. What will I tell mr.raichand? Iam going to get my dad's restaurant bad impression…
Diya cries while pratik feels bad and hugs her..
Pratik: Diya..it's ok..leave it. If you are born as humans then you tend to do mistakes because god dint create humans as fairies to be always perfect and good. We can think something and try to sort out this matter..

Diya: but it's not possible pratik. We only have half an hour left.. what will we do in this short time?
Pratik thinks and he gets an idea..
Pratik: i have an idea. Let me call my friends..my many friends cook nicely. So with their help and with all of our efforts we will do it together and complete it.
Diya: are you sure we will complete it?
Pratik: trust me..we will complete it.
Then pratik calls his friends and they all come and everyone starts preparing kachoris together..
Pratik and Diya cooks together and suddenly Diya stamps a pin lying on floor and screams in pain..
Diya:aaahhh..
Pratik immediately runs to her and holds her..
Pratik: what happened? Are you ok?
Diya:l..le..leg..painnn..paining..
Pratik sees Diya leg bleeding and he immediately kneels down and tends to the injury while Diya gets emotional seeing his care..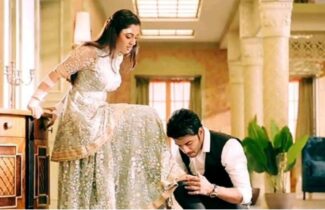 Diya in mind: all these years..there was no one to wipe my tears also but today i got such a nice person to take care of me..i should thank god for that.
Once Pratik finishes bandaging he gets up ..
Pratik: Diya.. don't be stressed for the work. I assure you we will finish it..so you work without taking tension carefully..by taking stress you are hurting yourself.
Diya nods and they again start doing the work and soon they finish it before 12 and Diya gets so happy and she hugs pratik happily while pratik gets suprised..
Diya: thank you so much pratik.. without you today i would have ruined my restaurant's name..thank you so much..iam so happy..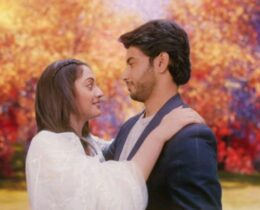 Pratik smiles..
Pratik in mind: i love you Diya..ill do anything for you to make you smile. Hope you too fall for me one day.
Pratik: a friend in need is a friend indeed.
Diya smiles and suddenly she realises what she was doing and she immediately moves away from pratik embarassed..
Diya:..i..i..iam sorry..i..
Continued on next page…