Living our life together episode-1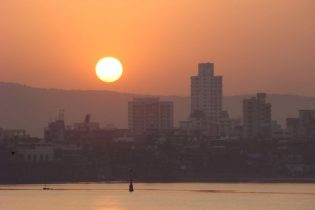 A beautiful sunrise in mumbai..
The screen shifts to a standard house..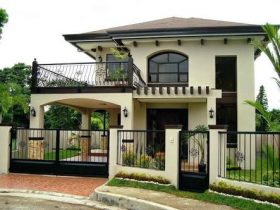 Inside the house there is a big potrail of the family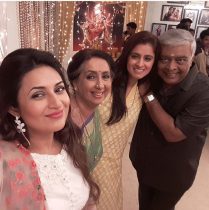 There is a hurriness in the whole place..
Mahira : Oh.. god.. Please make ot fast. bhai.. its my sister engagement..
Pooja : Why are you blaming them go and get ready yourself and make you sister also ready.
Mahira : I don't need so many time to get ready you know me na
Raghav : Then go and check.. Meera..
Just then a girl enters the house..
Raghav : At last one of you came.
Girl : I am so sorry..  i was kind of late..
Mahira : You were always late on everything..
Girl : Leave all the where is pretty lady.
Pooja : She is in her room go ..
The girl climbs up the stairs and comes in front of a room which wes closed.. She with out nocking enters a room with a bang sound
The girl inside the room get shocked and turns.. and gives her a cute look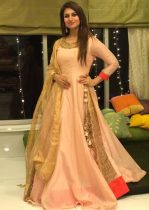 Its meera..
Meera : Finally you came Sam??
Sam : Of course.. i had to after all its my bff's wedding??
Meera : By why are you wearing this..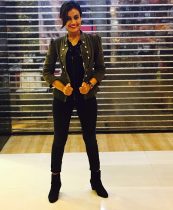 Sam : Opps.. sorry but don't worry i have packed a dress and i will wear it before leaving.. Oh and your suit is so nice..
Meera : Seriously sam.. do you think i will wear plain in my engagement..
Sam : I.. thought its your engagement suit.. so..sorry
Meera : Where are the others??
Sam : I don't know. .. infact i don't know if they are comming or not..
Meera (sad) : Maybe they must be so busy..
Mahira comes there
Mahira : Di you are not yet ready go and get ready.. Sam di you too..
SCREEN SHIFTS TO THE PLACE WERE ENGAGEMENT IS ABOUT TO HAPPEN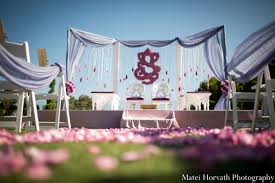 Two car stops at the venue..From one Mahir , pooja and Raghav gets down. Then from the other 2 girls gets down from it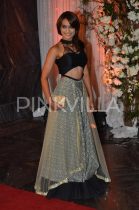 Meera with her family and sam walks towards the venue.. she was sad as the others didn't appear.. She was all the time looking down just then a voice from behind calls her
Tanya & Ann (at the same time) : Meera my darling..
Meera was shocked and happy to hear the sound.. she turns back at sees Tanya and Ann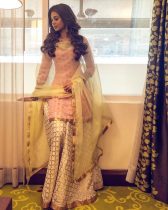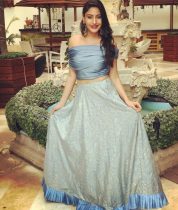 Meera runs towards then and hug them tighyly..
Sam also goes to them.. Then the four shared a group hug..
Meera : You …  idiots.. you guys knew its my engagement then why did you came so late..
Ann : Oh.. madam I thought that you will stop your engagement because we are not attending it.. but I was wrong you are so .. egar to do this
Meera : You.. i am gonna kill you.
Tanya : You are looking so cute my dear.. and if  we were not late.. we couldn't have share this beautiful moment like this..
Sam : And meera all was planned..
Meera : What!!
Tanya;Ann & Sam (together) : Sorry!!!
The four again hugs..
Pooja : Meera.. make it fast beta… Akshat is waiting..
Tanya : Yeah.. make it fast otherwise he will run ..
The screen freezes at happy faces of Meera, Tanya, Ann and Sam