Living our life together chapter 15
Sameera gets shocked seeing her parents entering the scene .. She looks at them.. Meera; Tanya & Ann stands next to sam.. with her….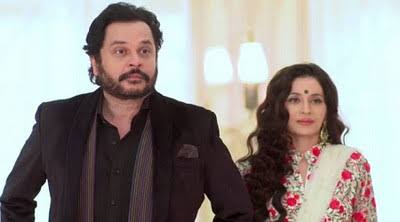 Mr. Vikram Malhotra ( sam's stepfather) & Mrs. Maya Vikram malhotra ( sam's mother)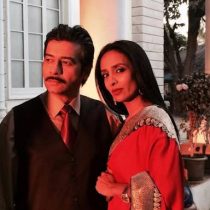 Mr. Viraj kapoor ( sam's dad) & Sandhya viraj kapoor ( sam's stepmom)
They four walked towards her.. while Haider smiled..
Sam : Mum.. Dad..
First maya and then viraj hugs her..
Maya : How are you my child…
Sam : Happy mom.. I am really happy that you two came..
Vikram goes to haider..
Vikram : Hai.. haider how are you??
Haider : I am fine sir.. And how are you..
All looks at the two..
Akshat : They know eachother..
Adi : Umm.. i don't understand what is going on.. he was sam's dad's rival and he is her stepfather's friend too..
Karan : Its quite complicated yaar..
Sam : Haider… How do you know him..??
Haider : I know each and everyone of your family.. Sam you always used to say that.. they don't love you they don't like you.. Its all just your thought..
Sam : Come to the point..
Ann : If you are going to hurt her again.. i will kill you
Haider : After my encounter with you i went to Vikram sir as we were planning a deal together… And at a point he find out the things happened between us.. and he reacted i understood how much he love you.. and for the first time i saw Mr.Vikram and Mr. Viraj together only to protect you.. But still you needed time..
Sam : So you came back only because they.. wanted you to..
Haider : No.. at that time.. i really had fallen for you… till then i had only one thing.. that to find her.. and after that i wanted you to realise it too..
Sam: How much story will you make.. i am that much intelleigent to understand…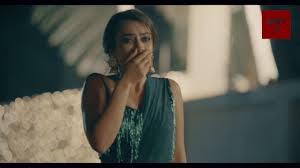 SHE RUNS OUT..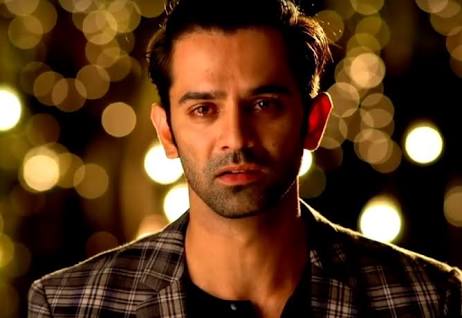 Haider looks at her..
He follows her…. but she gets into the car and goes..
---
AFTER 2 WEEKS..
A day.. a boy and girl is shown sitting.. whose face is blur.. And soon the camera focus on them..
Its reaveled to be sam and Haider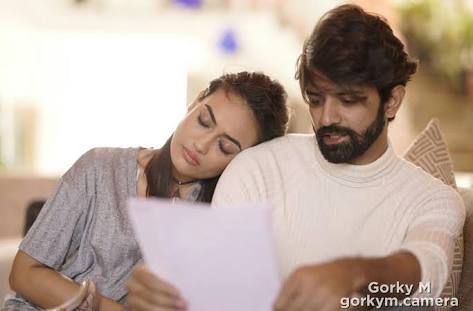 Haider : Fantasy… Photoshoot.. Desinger lehenga.. you have become a typical girl..
Sam : Don't judge.. me.. i you won't obey.. i will break the engagement
Haider : So what do you think your siblings will come..
Sam : I think they will as my moms and dads said.. i think that they also loves me
---
A girl is shown dancing in a club..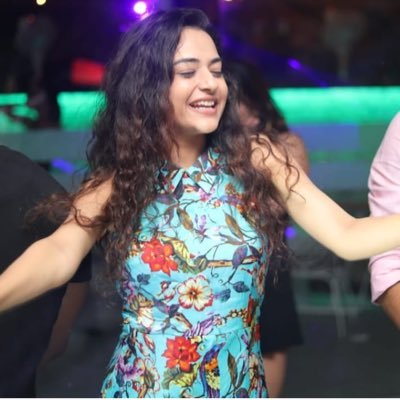 Arjun is staring at her…
---
Vikram : I am glad that sam understood us.
Viraj : Yeah.. we too divorced because we didn't have nothing in commom.. and we getting married to someone really broke her..
Sandhya : At a point.. i also understood that she was uncomfortable with me .. I think she just needed sometime.. so i kept away from her
Maya : Thats exactly the same mistake i also did.. that came this worse.. But now i am happy that Haider is with her..
Vikram : Poor man … That day.. he had to fell on her feet to accept her.. Thank god she agreed easily..
Maya : This shows how much she loves him..
Meera came there with coffee..
Meera : It was not all easy aunt.. she made certain conditions for this..
Sandhya : What!!!!
Meera : She wanted all the arrangements as she likes… and she have got the permission to all the foolish things she want.. and sh epromised haider not to stop her.. but always be with her side.. And he even have to save her when ever she is trouble..
Vikram : That 4 yearold Sam.. didn't change a bit..
All laughs