Kaisa yeh isq hai ( AVNEIL fan fiction ) 4 Episode

Warning: A non-numeric value encountered in /home/ftpusers/tellyu/public_html/wp-content/themes/publisher/includes/func-review-rating.php on line 212

Warning: A non-numeric value encountered in /home/ftpusers/tellyu/public_html/wp-content/themes/publisher/includes/func-review-rating.php on line 213

? Kaisa yeh isq hai ?
4 – Episode
Recap :- Avni plans to buy a ring for Neela Maa on occasion of mothers day , At jewelry store she clashes with Neil
___________________________
Avni's car crashes with a big white
Avni : It's a huge highway , There's a big space this man has to drive in from of me only .
On that highway , Two cars were in front of each other . Both of their doors opens .
Avni comes out and sees him , She's terrified on seeing him .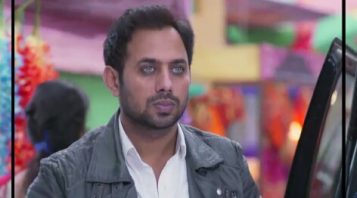 The man sees her and says " How much we looked for you , Boss was mad after your missing and you're riding here in car "
Avni : Whatever you do I'll never come with you , Now I'm free , Free from your trap .
Man : Ballu ko na !! Na ! Bahut mehenga parhega ( Don't argue with Ballu you would have to pay for it )
Avni : I don't care about you , And not even your boss .
Ballu : Don't talk with me like this , Have you forgotten that you're Alia , You're that little fragile , Delicate girl who use to be afraid from us
Avni : That time I was little girl , Now I'm not that weak girl , I'm strong , Today I'm in my birthplace , And here no one can do anything to me
Ballu : What do you think , You'll flaunt these filmy dialogues and you'll freak me out ( He laughs aloud ) , Nice joke
Ballu : Come Alia , Vacations are over now , It's time to get back to work
Avni : I'm not Alia , I'm Avni , And no one can take my identity from me .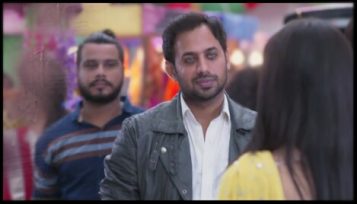 Ballu comes near her , He shows her a picture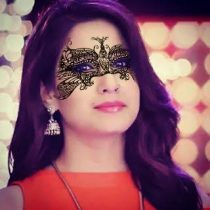 " You're Alia , And you'll stay Alia till your last breath " , He grasps her hairs tightly " And you lost your name the very day when your mother died , Now you're made only for boss , You're Alia "
He leaves her and she is pushed back with a jerk .
Ballu : Now silently come with us , Or else what your mother will regret from above seeing what is happening with her daughter
Avni got frustrated , She holds his collars
Avni roars " Open your ears and listen to me carefully , My mom is not dead , She's still living in me , In my heart and I've promised her that I'll never let her die , I am her daughter Avni and will stay Avni "
Ballu : You can just speak and speak and can't do anything , But I don't believe in it , We've to go , Boss is waiting , Come .
Ballu holds her arm and pulls her towards his car .
Avni shouts " Leave me , I said leave my hand "
Avni in her mind " No i can't go back to that hell again , No I won't "
Avni hurriedly breaks her glass bangle and pricks it on his hand .
Ballu shouts and pulls his hand away .
Avni seeking the opportunity runs away .
Ballu : Hey what are waiting for catch her .
Two men runs behind her , Running a few steps they both caught her .
Avni to them : Till now you've seen Alia , But today you'll see Avni , You'll see when a girl have to save herself , She can even fight a tiger
Avni gives a hard puch on one of the mans face .
Avni : This is my life and I've the right to rule it , Not you .
Avni runs again to save herself . She fights with other two men , They fell and she ran away .
Ballu reached at the spot " Today again this girl ran away , We couldn't catch her , Now what will I tell boss "
Avni reaches back to' Sukoon ghar '
Neela stood up from sofa in shock " Ahiana , Were were you Bacha ! I was so tensed "
Avni comes in , keeps her bag on sofa " Nothing Neela ma ! I was busy in doing some shopping "
Neela : What do you think am I a fool , Can't I see your torn clothes , These scars on your arms , Tell me what happened
Avni : Nothing some bad men chased me , But I didn't gave up , I fought
Neela : Oh my god , Did you told police about it , wait let me do so
Avni : Ma ! you needn't do anything , I taught them a brilliant lesson , Now they won't repeat it again .
Neela : Still Bacha !
Avni : Ma ! don't worry , I'm fine with it , Now may I please go to my room to get fresh .
Avni goes to her room .Instantly she takes out picture of her mom .
Avni : See mom your daughter fight back today , Every time I get low , I recall my mission , To find you mom and to fulfill your dream .
Avni smiles sobbingly " But you know I've got a mother just like you , Neela ma ! she's so sweet "
Avni bangs her head " Oh shit ! I forgot to bring back my purse form shop "
Avni says that it would not be safe to again to go out of house , So she calls at the store .
NEIL'S POV …
Neil is holding Avni's and his childhood picture in his hands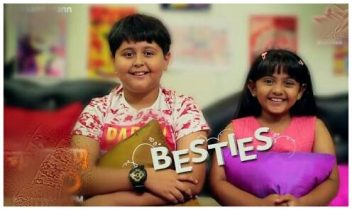 Neil to himself " Avni , I remember every inch of our childhood , I really miss you so much "
Someonemeone knocks at his back " Oye tillu , Still you're sitting here holding her picture , I told you burn it away "
Neil : Mom what're you saying , Yo know very well that she's my best friend .
Shweta ( Mother ) : Oye shut up , She's your enemy , Thank god she died , And her mom also , Don't you remember , Because of her once goons attacked you , And every time police use to visit her house , I just thank god she's not here now
Neil : No , She's not dead , She's alive , But where I don't know
Shweta : In which decade you're living in , Don't remember , 15 years ago , Her house was burnt , In that her mom and she died .
Neil : No mom , That was a fake news , If it would had happened then where's the dead bodies , Reports says there was no corpse found .
Shweta : I don't know anything , Just move on now
Neil : I've told earlier also , Now I'm repeating again , She's taken a fraction of both my heart and mind ,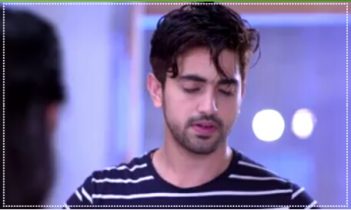 Now I don't know if I would be Able to give it to someone else or not .
Shweta looks into his eyes with sort of disturbance in her mind .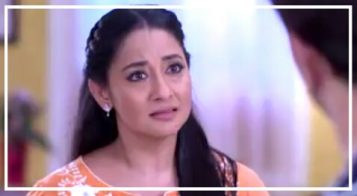 Shweta leaves the room , Neil's sits down and his phone rings .
Neil : Hello
Avni : Hi today in the morning at jewelry store shopkeeper gave you my purse , I got your number form him
Neil finds out it's the same girl " Oh yeah , I have it "
Avni : Could you please return it to me I'll message you the address
Neil : Off course why not
Neil to himself " Wow , Now I can give her the ring too "
Neil sees the address " This address ! How ! " He says in suspicion .
---
Sorry if I bored you and I just hope it was a good one . Show it some love by hitting ?? icon , Your views , Criticism , Comments would be awaited by me . Good night all my lovelies ??
In previous episode I made 
A mistake , In beginning episodes Neela calls
Avni as Avni , But Avni hasn't told her 
Real name to anyone. sorry for
That . If you found any mistake 
Do tell  , Bye ...

Warning: A non-numeric value encountered in /home/ftpusers/tellyu/public_html/wp-content/themes/publisher/includes/func-review-rating.php on line 212

Warning: A non-numeric value encountered in /home/ftpusers/tellyu/public_html/wp-content/themes/publisher/includes/func-review-rating.php on line 213