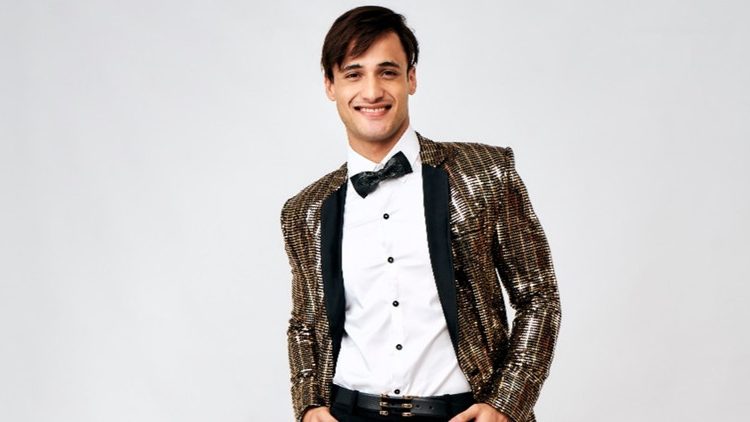 #JusticeForAsim TRENDS on Twitter; Fans Miffed at housemates' behaviour
Bigg Boss 13 house is full of high wattage drama and people yelling abuses at each other. A little while ago we saw people ganging up on Siddharth Shukla and now it's Asim's turn.
In the recent task where a Transportation Service is underway, Team Asim vs Team Paras are fighting hard to win the title. It was Team Paras's turn and they didn't leave any stone unturned to torture Asim. Mahira, Shehnaaz and Tehseen from Team Paras ganged up against him and used every nasty trick in the book.
While Tehseen said,'Tu Jahan Se Aaya Hai Main Vaha Se Apni Staff Hire Karta Hu', Shehnaz threw boxes at him and Mahira pulled his pants aggressively. All done to make him lose. This irked the fans of Asim to an extent that #JusticeforAsim is trending on Twitter and the fans are outraged at this behavior of housemates.
Have a look:
Poonawala mocked about his Profession and bullied him for being a Kashmiri.

Shehnaaz intentionally threw Boxes on his face.

Mahira Pulled his Pants.

But No action has been taken by @BiggBoss!!

Please RT If you wants Justice for Asim.

— Team Asim Riaz ? (@TeamAsimRiaz) November 7, 2019
We are fans we cannot tolerate this by Sana Poonawala and Mahira #JusticeForAsim@ColorsTV@BeingSalmanKhan pic.twitter.com/C9sMYjnjXr

— Maryam Abid (@MaryamA19351851) November 7, 2019
Tehseen Poonawala looks down upon Asim Riaz profession as a model where he has to wear makeup during shoots.

Actors too wear makeup. Don't they?? That's their job.

Wat does this boastful retard think of himself. @BeingSalmanKhan Sir pls bring him to task. #JusticeForAsim

— Lubna Lah ? (@Lubna_Lah) November 7, 2019
Asim is one man army who has no PR support, no celebrity support. He has been loved by millions… We fans are truly disappointed by the way of treatment he is getting inside house…. #JusticeForAsim @ColorsTV @BiggBoss @EndemolShineIND#JusticeForAsim

— Mohd saleem (@Mohdsal71635797) November 7, 2019
Hats off to Asim for his calmness and mature behavior when khujliwala was bullying him by making comments on his looks, profession,state. Asim was smiling when khujliwala was saying all this to him. Asim is the most genuine and mature person in this house.#JusticeForAsim pic.twitter.com/kNpgOl4Poi

— Sayad (@Sayad75674832) November 7, 2019
Do you support Asim too?