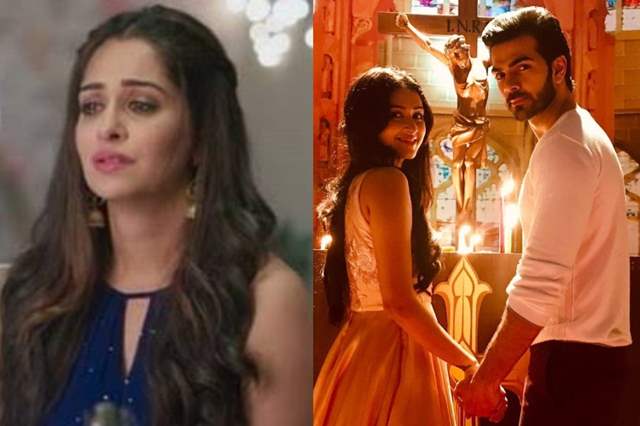 Wait WHAT?? Raima gets MARRIED to Dr. Rohit??
Winning hearts with it's spectacular story line and the adorable chemistry of it's leads, Kahaan Hum Kahaan Tum has managed to give us a shock today. As we know the track these days is wedding eccentric and within a few episodes, we expect Sonakshi and Dr. Rohit to get married.
Actress Farnaz Shetty recently entered the show as Raima and brought a wave of trouble for Rohit and Sonakshi. Raima is Rohit's ex who slipped into a coma after a major accident. However, now that she has returned to the show, there is going to see some high wattage drama.
She has started developing feelings for him and soon, she is going to meddle in their lives to get her way with Rohit. Going by the picture she shared, Raima is now going to replace Sonakshi in the mandap and get married to Rohit. Have a look:
DO you want some miracle to save SOnakshi and Rohit's love story?