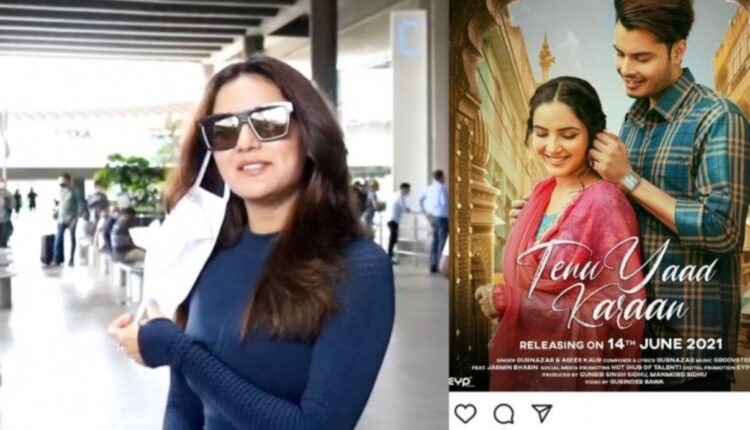 Jasmin Bhasin announces her upcoming Punjabi music video 'Tenu Yaad Karaan'
Music videos are doing quite well these days, almost all the music videos released in the past few months have done exceptionally well.  The videos manage to stay in the news and keep on bringing more views for the makers. Celebrity couples add charm to these videos and are hence are in huge demand by their fans and followers.
The latest addition to the list is going to be Jasmin's next music video titled  'Tenu Yaad Karaan'. Jasmin recently announced on her social media handle that she has a special gift for her fans. Jasmin celebrates her birthday on June 28 and the music video will be released on June 14. The poster for the music video out now. In Jasmin's word, the music video all about the feeling of falling in love for the first time, and the poster depict the emotions pretty well. Jasmin will be paired with Gurnazar for the video.
Click on the link here to see Jasmin's post.