ISS PYAAR KO KYA NAAM DOON -TWINJ: EPISODE 19

Warning: A non-numeric value encountered in /home/ftpusers/tellyu/public_html/wp-content/themes/publisher/includes/func-review-rating.php on line 212

Warning: A non-numeric value encountered in /home/ftpusers/tellyu/public_html/wp-content/themes/publisher/includes/func-review-rating.php on line 213

Episode:19…
????????????????????????????????
At morning twinkle went gurudwara along with Rt and Leela.They were sitting. And praying for their happiness.After they going Leela bumped with usha.Bebe and Usha get shocked to see Taneja's.. they were looking each other's in a shocking way while Bebe get happy to see twinkle Manohar who was in wheelchair he looks at twinkle get so happy inside in his heart this written on his face.. usha leave Leela with jerk all get shocked..
Twinkle: MAA..
Usha:itne gire huye log ho aap sab..
Twinkle:mind your tongue usha Sarna.
Usha:acha how you here why you make this pure place impure because of you..
Bebe:usha shut up.
Twinkle: I think this suits on you more.. usha push her twinkle falls down she gets hurt on her hand Leela and Rt make her stand..
Rt:Twinkle lets go from here there is no used here to wast our time..
Usha:my impure bahu rani.. she said and went from there while Bebe fold her hand in front of Taneja's..
Bebe: I'm really sorry for this..
Twinkle:why you do this Bebe because of her.. please don't be.. they meet with her. While Manohar shaking his finger towards twinkle. This she saw and sit in front of him.
Twinkle:papaji.. how's you. Hold his hand.
Bebe:years went still Manohar same to same.After you our all happiness went away.Manohar give smile to twinkle she takes his blessing.
Twinkle:bye Papa ji and Bebe take care of yourself. They went from there..
Bebe:yeh wahe guruji please do something that make my twinkle and Kunj together back..
Twinkle left for office directly.Bebe informed Kunj each and everything what usha have done with twinkle in gurudwara he gets angry on his mother behavior.
Twinkle sitting in her cabin surrounded by employees vikram too there.. Kunj went in his cabin. kunj look at her hand which swollen.
Abeer: kunj where is that file I wanted now to report.
Kunj:wait I'll give you. He calls his pa she come and give kunj plane look.. give me that file..
Zara: sir woh..
Kunj: what woh I wanted file I give you na..
Zara: sir woh still in process I'll give you in some hours.
Kunj:acha why I'll wait for you I give enough time now I wanted. In loud voice..
Zara: sorry sir..
Kunj:its last time I'm leaving you Next time you'll get your resignation letter.
Abeer:kunj leave na you go.. she went.
It's just a small mistake.
Kunj:this small mistake not exist in my work style.After sometimes later Yuvi and Aditi busy in Dewaan bail but court didn't approval his bail due to his crime..
Twinkle went in washroom washing her face just than Kunj come out of bathroom. He sees twinkle and get surprised what she does in man's washroom. Twinkle see him.
Twinkle: what is this. This is men's washroom.
Kunj: yup I know these man's washroom what I'm looking you. Why you come in men's washroom. Twinkle see and read its men's washroom in tension she didn't see just entered in washroom whether is men's or women's..
Twinkle:my mistake.. Kunj went towards her and see her red hand he takes in his hand. Ahaaa..
Kunj:sorry for this..
Twinkle:what a family I mean mother harm me son apologized for this. Tell your mother don't used her mouth for me get it next time I'll forget she is older than me.
Kunj:why you tell me this. tells to her na.
And talking about her she is like this.. it's not first time you see her.
Twinkle: I know since from birth she is heartless but when she does this all that time I bear because she is my mother-in-law mother of my husband now nothing you are not my husband anymore, so she too does't have any right. I too know to give return back get it Kunj Sarna.
Kunj:good give na who will stop you.
Twinkle: can't she see anyone pain haa. Kunj look down and lost in his thoughts tears formed in his eyes.
Kunj: she can't see my pain how will other.
Twinkle: what..
Kunj:nothing me sorry bol raha hu na..
Kunj see ointment keeping there that twinkle bring.He takes some ointments cream and applying on twinkle hand she looks at him.
Twinkle:think)what happened to this mamma's boy I mean??.He didn't listen single word against his mother today didn't say anything to me..
Kunj:you come with me.he takes her with him she too went didn't say anything Kunj take her in his cabin there he had painkiller spray.You sit here.Twinkle sit. Kunj bring spray for her sprayed on his hand now you will feel good twinkle..
Twinkle:thanks.. kunjj..he hugged her twinkle get surprised.. kunj what happened.
Kunj:Twinkle your back zip is opened.He closed her Zipped twinkle closed her eyes.
Kunj look at her face. Kunj pinned her against the window.
Twinkle:kunjj.. what are you doing..
Kunj:nothing don't worry I'll not kill you. He pulled off slightly curtains see this your own husband sitting.Vikram sitting in twinkle cabin.
Twinkle: so what..
Kunj:if I told him about us.
Twinkle:acha go ahead who stopped you.
Kunj:daring toh dekho impressive.if I wanted twinkle than I'll break your and his love story in one go..
Twinkle: you just think about this only na whole day only me and Vikram running in your mind..if you used your brain in your own marriage that would be more good kunj.
Kunj:i toh did but I don't know na my own wife is betraying behind my back she making out with her bestie if I did same na than you'll know my pain.
Twinkle: you were saying always you loved me this is your love kunj. If god will come down and tell me you cheated me I'll not trust him because I trust you More than anything else in this world.
Kunj:I m crystal clear.. even you were saying na you love me this is your love twinkle??
Twinkle:I m toh loving you truly not like you. He cupped her face..
Kunj:if you love me than what he doing in your life..
Twinkle:I give you enough explanations kunj and why you ask me this same things please leave me.I m happy in my life.
Kunj:but I'm not happy na in my life Twinkle.
Twinkle: what you wanted from me kunj soon this project will end it than we are again stranger your and my path again go in different direction.
Kunj:i wanted you twinkle.. tu chodhh de vikram ko come back in my life.Twinkle get shocked didn't believe on her eyes. Tears escaping from twinkle eyes.
Twinkle:what?..
Kunj:yes leave vikram come back in my life. I m ready to forgive you.
Twinkle: she laughs out sarcastically. Waha Kunj Sarna what did you think today you need me so you ready to forgive me. Listen carefully Kunj Sarna I'll die but never come back to you. Because you insulted my soul and my family too even more my innocent your mother abused my baby lot now you can't live without me so you wanted I leave my beloved once who support me in my bad time. And come to you really I'm not like you.selfish.
Kunj:Kyu what I have done it haa.You can't see your own mistakes but you know my mistakes.I never abused your baby Twinkle I know my mother did.think about me what going on me to see your and vikram baby.What dreams I saw for us you live with him. My come out not wrong at my place Arey I toh still come to you. But you leave me.
Twinkle:why you come to me after
compare me with pr*stitute..
Kunj:I'm wrong and I know this but you are more than me twinkle.
Twinkle:whatever now leave me kunj hold her hand tightly.Kunjj you doing wrong with me..
Kunj: let him to see us here.Than he'll understand my pain what happened when you get betrayed from your love.Kunj grab twinkle lips.Both get numb for a second than showing their anger through kiss. Both kissing each other like mad.. due to lack of oxygen Twinkle push kunj.
Twinkle:Listen today carefully stay away from me.. get it.
Kunj:let's see na.cheater at least be faithful with vikram.She went from there.Kunj sit in furious mood.Why I can't control on myself kunj don't fall for her again.here this Deewan f**k my life.. he call Yuvi. What happened Yuvraj ji..
Yuvi:nothing till now toh..
Kunj:okay. Kunj see his phone wallpaper. It's ammar photo..uff Yuvi is right I'm totally crazy behind ammar should I adopt me??so nonsense I'm talking like Yuvi. If his parents get ready to give me.. than my life is all set don't wanted this siyappa queen let her live with her baby and nonesense husband and me with ammar ?but life will not go with our demands.He take out ammar photo frame from drawer and admire him. Kunj get call from unknown numbers.
Kunj: who calling me with unknown numbers haa. He pick up the call. Hello.
Ammar: hi dost get surprised..
Kunj: ammar you..
Ammar: yes me.. it's my personal number.
Kunj:hoo personal number..
Ammar:for you I got new phone now we can talk anytime and do video call too its awesome na..
Kunj: for me you get phone..love you my boy.. aur what are you doing it..
Ammar:nothing just come back from boring school..
Kunj:acha we'll meet at Sarna Mansion you come there we'll have dinner together take permission from your mother okay..
Ammar:okay what an idea sir ji..
Kunj:acha ??.. today asked your mamma what she eat at your time okay.
Ammar: paka I'll.. they end the call..
Yuvi and Aditi come at office they went in conference room there meeting about to starts kunj sitting in side.Twinkle they all waiting for file. Twinkle went in her cabin to call her pa to asked about file. But she get call from ammar she give smile.
Twinkle:hello..
Ammar:mamma are you free na..
Twinkle:hmm so what.
Ammar:mamma what did you eat before giving me birth..
Twinkle:what?.. ammar..
Ammar:mamma tell me na.
Twinkle:why so suddenly..
Ammar:mamma please na..
Twinkle:ammar tu bhi na.. at your time bitter gourd.. ??.
Ammar: acha.. okay bye..
Twinkle:pagal.she went back in Conference room. Kunj who busy in phone with ammar.
Ammar: dost I asked mamma.
Kunj:so what she told you..
Ammar:she eat bitter gourd sweet?.
Kunj: what???. Kunj laughing like anything. Bitter gourd sweet epic all look at Kunj get confused..
Yuvi: what going on bro.. he see ammar on video call. Hi babes.. he show his hand to him..
Kunj:I'm loving it really..
Twinkle: we should start the conference please you all..
Kunj:okay cotton candy bye.he end the call twinkle throw file to kunj he take it..
Soon conference starts..twinkle giving presentation.Kunj stop her wait a second miss Amritsar.How you so sure twinkle this will good..
Twinkle:what you mean..
Kunj: you know what I mean this is not correct way to deal with this. Please don't see this like a business think about kids I'm not approval this idea you think Change it.
Twinkle: acha than you tell me which one will be good for this.
Kunj:yup?..he take and stand take pen and see everyone here.He explain twinkle idea but in his way and changed it little bit all clapping for kunj.
Vikram:awesome kunj.kunj raise his eyes and shows twinkle.
Kunj:I'm always best..?.. okay bye guys.
Yuvi: where..
Kunj: I had my meeting. He said and left.
At other side in Taneja Mansion.
Ammar sitting and thinking how he'll asked to Leela that he wanted to go Romir house.Just than Romir come there and give surprise to ammar as soon as he see him and started jumping in happiness..
Ammar:Romir..
Romir:hi dost..
Ammar:I'm so happy you are here.. both hugged each other's. Come sit how you come there..
Romir:aeshe hi I'm getting bored.. so I thought to come here.
Leela:good first time you come here come.
They both playing with toys Leela and Rt watching them.Twinkle come back from office and see ammar and romir..
Twinkle:who he is a so cutie pie.. she pulled Romir cheeks.
Ammar:he is my bestie..
Twinkle:hoo you are his bestie..
Ammar: mamma go and make something for us and you come with me he takes him in his room.
Twinkle:hmm look at this sadu little..
Leela:you go and get freshen up I'll make something for them.twinkle went and get freshen up. Twinkle admiring Romir and ammar.They all sitting in living room twinkle feeding them food..
Fuzail:both looking like a Laila Majnu.. ?.
Twinkle:they both resemble Kunj and yuvi.
Leela:True??..
Fuzail: you both sit now..
Ammar: no. Both cuddles each other's..
Arey today dost told me to come your place shit..
Romir: Arey don't worry Chachu get busy in work that's why I come..
Ammar:okay good. Mamma I wanted ice cream..
Twinkle:okay.. we'll go and have ice cream.They all family members went and have ice cream.Later ammar went with driver.
Ammar and twinkle laying down together on bed ammar keep talking with kunj and both laughing twinkle see them..
Twinkle: baby now sleep..
Ammar:haa bye dost good night love you.
Kunj:same love you back my life.end the calls ammar cuddles twinkle tightly.
Ammar: I love you mamma..
Twinkle:you love me you just love your dost.
Ammar:mamma my dost is the best.You should meet with him. If I had Papa na than my Papa will be same like my dost tears come from her eyes.
Twinkle:hmm my baby.You wanted Papa.
Ammar nodded his head in yes.she cuddles him.(think)I know you wanted Papa ammar but from where I'll bring it.
She kissed on his cheeks.Ammar sleep twinkle creasing his hairs twinkle get call from kunj.she see caller ID.aagya Devil ka phone.. she pick up his call..
Kunj: hi Mrs Taneja.
Twinkle: why you calling me haa. At this time don't you know. To call any girl is it okay.
Kunj:I know my ex wifey..where is your husband where he'll go beside you only ?.
Twinkle:stop your nonsense Kunj.. why you calling me at this time..
Kunj: aeshe hi for time pass didn't getting sleep so..
Twinkle: than call to your GF Aditi ji.
Kunj:kar liye long back. Tu bata hows you.
Twinkle:I'm very fine Kunj Sarna..
Kunj:where is your baby..
Twinkle:here only where will my baby go.
Kunj: mamma's boy he is too.
Twinkle: no he isn't mamma's nowadays someone more closer than me to him.
Kunj:why not with his great father vikram ji.
Twinkle:you should think about you.. stop calling me and poking your nose in my personal life.
Kunj: that I'll never ever?..because I love you lot na..
Twinkle: yeh kesha pyaar tumhara kunj jiss me bas dard hi dard hai. Till now I don't know what name I'll give your love.
Kunj: don't worry one day we'll get.. and it's not necessary that we have to give any name. To our love if this important than everyone had one particular name to define their love. And talking about dard than pain is second name of love ??.
Twinkle: I don't know now you become philosopher after angry business man.
Kunj:I changed lot you don't know and you are behind this I' become philosopher.
Twinkle: great at least you speak some good words otherwise toh bitter gourd sweet you are.
Kunj: hehe ??.. very lame line.. when you going to meet me with you son.
Twinkle: why you behind my son.
Kunj:now toh he become big na in soft voice that twinkle can feel it..
Twinkle:hmm.. height kam fight jada?.
Kunj: went on his father on height ??who can't reached to your shoulders ?. You both get disturbed in kiss na ?..
Twinkle:nonsense man.my son went on his father you don't worry. Cute baby
Kunj:that's true now toh I don't know but last time I saw him that time toh so adorable feeling like never leave him.. we play lot in Riya and abhay wedding time.
Even he pee on my lap??.Twinkle giggles slightly.
Twinkle:good ?my baby she kissed on his cheeks..
Kunj: kash if god give me too cute baby?. Leave. Concentrate on your work level. Still you are raw in business ??..
Twinkle: shut up.. sadu..
Kunj:bye ?.. give my regards to your baby and kiss on his chubby kiss from my side on yours too??he cut the phone.
Twinkle:flirter.. she looked ammar and kissed on his cheeks take this kiss from your papa side ammar.. in sad voice.. don't know what babaji planned for us. In me and kunj ammar suffering more I don't know what will happen when kunj come to know about ammar and he too kunj wanted to meet with ammar here after this project I'll leave from here before kunj shadow falls on my son now I had him only one I lost due to him I can't. After kunj my babies is my lifeline but babaji decided something else for me so he snatched my few hours born from me.If kunj you with me that time today my both babies together she needs you now you were saying you got ready to accept me back because you forgive. If ammar get to know about his father than he is so zidhi and that papa bhoot on his head..twinkle closed her eyes and sleep..
At other side aditi and yuvi laying down on bed and yuvi kissing on her fingers..
Yuvi: what happened you thinking something..
Aditi:hmm Yuvi you see kunj nowadays.
Yuvi:yup don't know what going on his mind. Again he running behind twinkle hope same thing not happened with him.
Which lead something bad..
Aditi: Yuvi I saw smile on his face after years I mean Yuvi did you see him with ammar when he is with ammar our kunj is totally different. He laughs with him literally he enjoying his life..
Yuvi:right aditi even I too saw this.Top of he didn't touch that nonsense thing..
Aditi:how life changed him..
Yuvi: But Aditi Kunj didn't get twinkle back I mean she is married woman wife of vikram she had son too..
Aditi:I'm not saying this.. you know kunj..
His first and last aim is just to destroyed Purushottam Deewan after he'll get peace.
Yuvi:what he lost only his god knows Aditi at very small age he bear lot.Life play game with him his childhood went in pain after marriage we all think at least now he'll be happy with his life but his fate always against him.This time kunj break down like anything his heart and soul break down.he is so good boy if you see 5 years before kunj you'll not believe he is that Kunj who is in front of your eyes.
Aditi:But he is very strong today what he gave me I can't explain Yuvi he is my world this world always giving rubbish name to love and friendship.what BF meant for me only my god knows..
Yuvi:we both are like bro buddies Aditi. In childhood we both get jealous with others those have sister because we don't have sister but when brothers time comes both find ourselves hell lucky we are not friends but more than always stand beside each other's no matter what situation comes in front of us sometimes I become weak but he was the one who handle me.
Aditi:I saw Yuvi at mahi time. Yuvi look at aditi tears falls down from his eyes. Aditi wiped it.. be strong Yuvi.
Yuvi:to be honest aditi if I had control on my heart I'll never fall in love with anyone because once I get brayed. Arey I toh tell twinkle at least fine because she and Kunj don't have anything between them but I gave mahi everything what she give me return haa.. but dil toh dil hai.. kissed on her forehead again my heart beat for someone but what I felt for you that I never felt for mahi Aditi. You complete my life never thought you'll become the reason of my life.. still remember in what circumstances we met.. when I saw you first with kunj.you give me most precious gift in this.
Aditi:without you and BG this not impossible Yuvi.Kunj make me live my life again.What my own parents did with me that I never ever forget..my daee was with me.
Yuvi:when we saw daee jaa with you get so excited.. she is kunj daee jaa we used to Make her run behind us..
Aditi:how much you both take care of myself that no one did Yuvi.. find myself bless to have kunj and you.
Yuvi: in cute way my name will come in second only ?..
Aditi:yes kunj is in my first list. You are toh my love Yuvi.. humhare Iss pyaar ko duniya kya naam degi Yuvi..
Yuvi:duniya kya naam degi I don't care but I had name for our love it's purest and true love that we both doing each other's. Aditi I can't live without you.. both spend sometimes in each other'arms later Yuvi went from there..
Next [email protected]@.. at evening time..
Kunj completed his work and call Bebe she tell him that ammar and Romir waiting for them.. usha went in office.. Kunj see her.
Kunj: MAA aap yeha..
Usha:yes I'm.usha see twinkle and Vikram..she is here..
Kunj: MAA please no drama here you tell me why you come here..
Usha: you come with me.
Kunj: where..
Usha: I saw girl for you so let's go and meet with her Yuvi laughing but pressing this make abeer and twinkle too..
Kunj:what ladki.. MAA you go and reject her from my side MAA. I have to go now..
Usha: where..
Kunj: where ever I wanted to go MAA. He was waiting for him..
Usha: he is important for you but not your MAA.
Kunj:you think whatever you wanted MAA I give him time and promise too..
Yuvi:yes chachi ??.you know my
Son.
Kunj:yup MAA. You go home. Chal Yuvi. Kunj run from there..
Yuvi: bye chachi. Send me that girl photo please ??.. Usha fum and went..
Abeer: where you both going..
Yuvi:Arey today we have basketball match with chiller party so ??..
Abeer: what..
Yuvi:yes come one day..you'll enjoy lot.
Bye.He said and went. Kunj and yuvi went from there to park.. soon they reached the park both went to kids and see ammar and Romir standing in roar way.
Kunj: sorry sorry.
Ammar: what sorry I'm very particular for things.
Kunj:haa mere Lala.. let's start the match what says.
Romir: yes.. they start the match..Romir and ammar team V/S each other's.Aditi cheering for them and other's too. Match going on in full swing.. Kunj didn't let Yuvi did single goal. At last ammar win.They all cheer up.. Yuvi and Kunj sit in side while kids playing in rides..
Romir:I can stand on this and swing.
Ammar:even I can too.Both stands on swing (jhula).Swinging in full speed.. both laughing. Due to over speed jhula chain come out of the lock. Immediately ammar falls down.. he screamed so loudly he falls down from upwards.. his head hit with floor Badly.. Romir screaming ammar name.
Kunj and yuvi or Aditi sitting they heard..
Get shocked.
Kunj: what happened??
Yuvi: let's go and see they run from there.. Romir standing and crying while ammar laying on floor with blood of pool.. Kunj run towards Romir..
Romir:kunjjj Chachu he falls down.. ??. Kunj see ammar and get jerked he went down and take him in his lap..
Jaana, kahaan pe bhatki thi zindagi
Wo aansu thhe jinko main samjha tha khushi
Jaana, kahaan pe bhatki thi zindagi
Wo aansu thhe jinko main samjha tha khushi
Bewajah jiya ab tak
Pataa na tha, aaj jaana hai
Waqt ke chhote se ik pal mein
Hai sadiyon ki khushi
Hai yehi zindagi
Hai sadiyon ki khushi
Hai yehi zindagi
Kunj: amm…ar..
Ammar: in low voice……do…st.. get unconscious..
Kunj:ammar????…wake up.. Kunj see blood oozing from his head.. like anything..
Yuvi: kunj lets go and take him to hospital..
Kunj:haa I'll not let anything happened to him.Kunj take him in his arms and run for hospital in whole ride from park to hospital it's become hell for kunj.. they reached hospital.. Kunj place ammar on stretcher.
Doctor tears escaping from his eyes.
doctor not come kunj shouting.. doctorss..
Doctor come..
Doctor: what happened..
Kunj:Doctor see him. He falls down. Doctor see ammar.
Doctor: it's a serious case.nurse admit him in icu..ammar holding Kunj hand tightly nurse taking stretcher away..their hands too Losing kunj kissed on his forehead. Ammar went from there.kunj sit in side in shocked..
Yuvi: kunj Don't worry he'll be fine..
Kunj:how can I Yuvi can't you see his condition blood oozing like water.if something happened to him how I'll Live no no..
At Taneja Mansion twinkle sitting with her family abeer or mehar..twinkle feeling uneasy..
Rt: what happened beta..
Twinkle:nothing papa just feeling something bad will happen hope my baby is fine..
Mehar:haa Arey hiya they all went to park.
Yuvi call to on Rt numbers which he get from ammar Mobile. Phone ringing.. Rt pick up the call.
Rt: yes..
Yuvi: you are ammar nanu na..
Rt: yes I'm ammar nanu what happened..
All get stand up..
Yuvi:please come to city hospital.
Rt: what happened to him tell me first.
Yuvi: I'll tell you first you come he is in icu. Phone falls down from Rt hands twinkle get scared to see this. She hold his hand.
Twinkle: what happened papa tell me na my ammar is fine na.
Rt: ammar is in hospital twinkle jerked..
Twinkle:ho…spital..
Fuzu: di.. he hold her hand..
Rt:let's go.they all run for hospital.twinkle crying so much.. same with kunj.they reached hospital.Twinkle and others running and asking about ammar. Rt come and asked nurse about ammar..
Rt: where is ammar.. Yuvi look at Rt and get surprised while Romir run to twinkle.
Romir: auntyy???..
Twinkle:where is ammar romir??.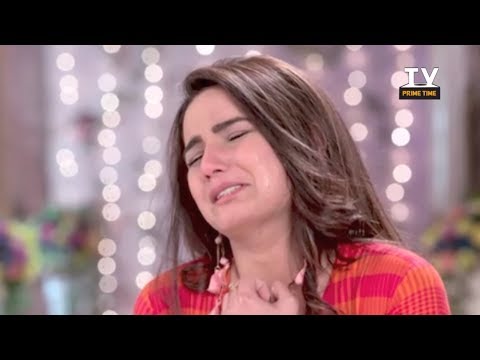 He pointed  his hand towards icu door.papa mere beta.Yuvi and Kunj heard this and both get shocked like anything even Aditi too..Kunj Looking at twinkle.
Kunj:ammar is twinkle son?.. doctor come. Twinkle run to doctor..
Twinkle:Doctor how's my son..
Doctor:we can't say anything.. twinkle falls down on floor..
Leela:Twinkle beta..
Rt: how this happened..
Yuvi:woh ammar playing with jhula he falls down..Leela and Rt looking at Kunj and get confused what they doing here.. twinkle see kunj his shirt drenched in ammar blood she get up and went to him.
Twinkle:what are you doing here haa.
Aditi:he take him hospital twinkle.
Twinkle:you get relief haa why you behind me today my son in this condition just because of you you get relief. Kunj didn't say anything he can understand her pain. He sit in side.while Leela and mehar consoling twinkle.Kunj just numb Yuvi and Aditi handling him.Vikram come there. He consoled twinkle.. doctor come out of the icu room..
Doctor:see patient lost his blood lot and already he have less blood..
Twinkle: Doctor so what..
Doctor: we try to find his blood group in blood banks but his blood group is very Rare so now we wanted blood for him. If not than we can't do anything.
Kunj:what do you mean by..you check na.
Doctor:we try our level best.Blood group is major problem.. his parents can give him blood.. Kunj look at twinkle and Vikram.
Kunj: Twinkle you go fast give him blood.
Twinkle: my and his blood group isn't same.
Kunj:you go vikram at least your blood will match with ammar you are his father. Vikram look at twinkle and others too. Arey go na he shout at him.please na hurry up save him Kunj can't speak properly..why you standing here man.
Aditi: kunjj calm down..
Kunj:why I'll calm down aditi look at him. His son fighting with his life.jaa na vikram. For whom you were waiting..
Vikram:my blood will not Match with him kunj..
Kunj: what.. his both parents bloods not matching with him..
Doctor:please do something fast.
Kunj: you wait docter I'll try. Kunj take out his phone try to calling his hands shivering ? all get surprised to see kunj condition and get confused as well..Kunj asked in many blood banks.. can you tell me please which blood group ammar wanted..
Doctor:AB(-). Kunj asked but all tell they don't have this blood group while twinkle keep looking at Kunj.. Kunj throw his phone in side.
Kunj:Doctor I have same blood group take my blood group if is fine..
Doctor:why not.
Yuvi:kunjj you already have blood problems.
Doctor: please fast we don't have time for this all things we have to go for operation.
Kunj: so what. Doctor.
Doctor:nurse take his blood.. Kunj went with nurse. He entered in icu room. And see ammar laying oxygen mask on his face.He connected with many painfull machines.Kunj lay down in another bed and Kunj giving blood to ammar.. twinkle get up and went to icu room and see ammar and Kunj..
Twinkle:babaji??.. please my son.why you do this with  me..Kunj Donated the blood to ammar later doctor starts the ammar operation.Twinkle praying for ammar while Yuvi called Bebe.everywhere is tension..
Everyone waiting for doctor.Kunj went to hospital mandir he fold his hand.
Kunj:i didn't come to you please today I'm come to you. Save him.. I got one reason again to live don't snatch this from me. What he had done with you haa..mehar see this feeling so and please save twinkle and Vikram son babaji. ???.
Mehar:think he don't know he was praying for his and twinkle baby not vikram. Twinkle come to kunj.
Twinkle:kunjjjj tell me how you take ammar here.
Kunj: Twinkle this is not the time.
Twinkle: this is..Arey you can't understand my pain..whenever you around us everything destroyed today my son like this.What you did with him.She clutch his shirt and crying lot.Kunj hug her.
Raahon mein raahein Khuda ki mil gayin
Ho.. unpe ab chalna, nahin jaana hai kahin
Raahon mein raahein Khuda ki mil gayin
Ho.. unpe ab chalna, nahin jaana hai kahin
Roshni na thi aisi kabhi pehle in nigaahon mein
Aaj jo mila khudko laga mujhko pehla sa nahin..
O.. Hai yehi zindagi
O.. Hai sadiyon ki khushi
O.. Hai yehi zindagi
O..Background song..
Kunj: don't worry twinkle nothing will happen to him.. she hugged him tightly.
Twinkle:kunjjj I have my ammar only..?.
OT lights went off all rush to there doctor come out of the OT..
Kunj: Doctor how he is..
Doctor: thanks to god he is out of danger but still he needs blood..
Kunj:I'll give him na.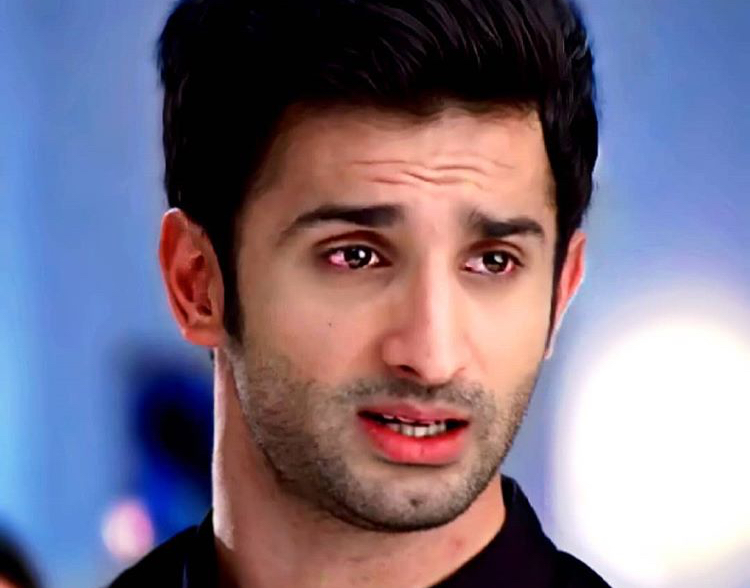 Doctor:hmm now he is in icu for under observation still we can't say anything everything depend on ammar when he get conscious.. you should do some formalities.And please get this medicine ammar needed..
Kunj:haa..Kunj went with doctor.Others sitting. Kunj went to get medicine he find everywhere but didn't get it.After so much struggles he get somewhere outside rain started.Kunj fulling drenched in rain.He reached hospital give medicine to nurse. Still no response come from ammar. Twinkle and Kunj watching him through window he taking breath with lots of difficulties ammar smiling face coming in front of kunj eyes.Kunj went outside of hospital and sit there in rain. His eyes went on man he went towards him and asked him.
Kunj:what are you doing??
Man:I'm praying for my son life.
Kunj:after this he'll get fine haa.
Man:yes everyone saying this..
Kunj: how will this burn coal save your son.
Man:just try.. man walk on coals. While Kunj thinking about ammar many of doing this.
Kunj:if I did than my ammar will too…Kunj off his shoes didn't think once just walk on burned coals. Yuvi and Aditi come there and see kunj.
Yuvi: kunjjjjj..
Aditi:BF..
Yuvi:kunj what nonsense is this..
Kunj: Yuvi I'm doing this for ammar this all saying after this ammar will get fine.
Yuvi:pagal come you'll get hurt.Kunj didn't listen them just walked his feet burned he didn't said uff just complete the painful Path.you are mad look at your feet's.
Kunj:I'm fine Yuvi.they went back to hospital.Ammar opening his eyes slowly slowly.Nurse see this and about doctor name he come and check ammar and in formed family members all get so happy.
Twinkle:Doctor can I meet with my son.
Doctor:hmm only okay still he is not fully fine.. twinkle went and sit beside ammar.
Twinkle: mere baby?.. ammar look at twinkle.
Ammar:mamma?. Dostttt…
Twinkle:ammar.. you are fine she kissed on his cheeks..she meet with ammar went back again doctor asked for blood kunj went for blood. He give blood and sit beside ammar and look at him..
Kunj:ammar.Ammar look at Kunj.he is in pain that showing.Kunj hold his hand and kissed on it.. everyone seeing this from window..
Ammar:do..st..
Kunj:don't say anything.See what you have done with yourself what's the need of this…
Twinkle:how ammar knows kunj.. ???..
one day has been past twinkle tell kunj don't come to meet ammar now.. he too didn't disobey..doctors give ammar discharged.. everyone get to know in Sarna family ammar is twinkle son all get shocked.
Usha: means that Ammar is that twinkle son Chii.. none cheap girl blood coming at our house kunj come there and listen this all.
Kunj: MAA mind your tongue..
Usha:what wrong my saying kunj. He is an abused blood..
Kunj:bas MAA I Listen you lot if you used one word for ammar I'll forget you are my mother.. kunj went from there and sit beside Yuvi and Aditi..
Yuvi: I'm still shocked he is twinkle son.
Kunj:same we don't know he is twinkle son.Here twinkle didn't let me meet with ammar shit. Ammar laying down on bed.
Ammar: mamma let me go and meet with my dost..
Twinkle:you'll not go anywhere get it look at your stage first. I leave you alone now I can't.
At night kunj went in his room and look at ammar baby pictures.
Kunj: that hand band was too same because it was same to same which I give to ammar.He look at photos my cutess baby friend was in front of my eyes but I don't know about him.He is same like siyappa queen in drama ?.He calling ammar but his phone coming off..
3days later.twinkle fully busy in ammar.
He was just crying to meet with his dost twinkle don't know till now kunj is only his dost. Kunj went for meeting he had no mood but still. After meeting he was coming back just than his eyes went on vikram who was with one lady holding her hand.
Kunj: vikram look at him here he were chilling out with other girl here his son in this condition.. he cheat on twinkle haa he get angry and went to him turned vikram and immediately garb his collar.. you buster here you enjoying with this girl.
Vikram: kunj what nonsense is this..
Kunj:wait I'll tell twinkle about you. What you doing with her haa. Having affair behind her back. Saale just for you she leave me and you don't care about your own son..
Vikram:kunjj enough is enough.Today I'll not keep quiet.what you'll tell twinkle haa.
Kunj: there doctor asking you who is patient father but you were standing.
Vikram: kunjj listen to me first.
Kunj: what I'll listen and you don't have shame he is someone husband and father
Who she is??
Vikram: she is my wife kunj.. Kunj get shocked to listen this and looking at Vikram in confusion..
Kunj: what wife ??. If she is your wife than what Twinkle??
Vikram: she is not my wife kunj.. you took us wrong you did very big mistake Kunj Sarna.
Kunj: she is twinkle Taneja..
Vikram: nope kunj she is my wife me and twinkle are like sister and brother but you all give bad name to our pure relationship.
Kunj:you didn't marry her what about twinkle baby.
Vikram:I'm just tell you  one thing too you.Go and find truth it's really important for you I'm not ammar father kunjj… Kunj shocked like anything.
Kunj:oyyyee stop talking nonsense man. Did you think I'll trust on you haa.He leave him with jerk than keep thinking about ammar. What this vikram speaking he is not twinkle husband even not Ammar father than who.. he went to Sarna Mansion get frustrated after this all.He sit in side Romir seeing his Books and ammar
Romir:this ammar school bag is here.. Kunj heard this..
Kunj:Romir give me ammar school bag.
Romir:okay he give to him.. Kunj finding ammar identity card.
Kunj:I'll get to know.. something toh. Kunj see ammar ID card he read his full name.
AMMAR SARNA.. his eyes pop out.Ammar sarna.
Romir:yes he is too Sarna like you Chachu.
Kunj:how can he is Sarna I mean. Kunj calls someone tell them for something do for him.Than Kunj finding ammar school diary.Kunj open the diary first page.He read mother name is twinkle Taneja and his eyes went on father column. Freeze..
Episode end here only..
_____________________________________________
Hows was the episode??
Give your views??.. 
so finally kunj get one little shocked to get to know about ammar is Sarna and more important he is twinkle son???..
Now get ready for next shocked?????. Thanks for your comments.. if anyone not like something than tell me please better than to dislike it's your choice I can't do anything. Today my father seven month death anniversary finally 7months has been passed away. Still can't believe feeling kal ki hi baath hai??.. allah bless him???my angle.. 
[email protected]@@@@.. 
Now which what will bring twinkle and Kunj together???. 

Warning: A non-numeric value encountered in /home/ftpusers/tellyu/public_html/wp-content/themes/publisher/includes/func-review-rating.php on line 212

Warning: A non-numeric value encountered in /home/ftpusers/tellyu/public_html/wp-content/themes/publisher/includes/func-review-rating.php on line 213