Ishq Mein Marjawan FF # Ishq Nahi Aasan (Chapter 44)
Hey guys, here comes the new episode. Hope you are all safe.
Episode 44:-
Sameeksha's new face!
Sameeksha's Office, Morning.
In Sameeksha's cabin, she is sitting on her chair. She sitting facing the wall and not door. Dev knocks on the door. Sameeksha – " Come in". Dev enters the cabin. Sameeksha start to sing – " Jaadu hai Nasha hai , Madhoshiyan .. tujh ko bulake ab jaavu kahan.. Jaadu hai Nasha hai.. ".
Dev gets surprised hearing her song. Sameeksha turns towards him. Dev looks her and she smiles. Sameeksha – " How are feeling now ? Do you still have hangover?" Dev smiles and say – " Too intoxicating… ". Dev sits infront of her. Sameeksha – " Its pure and old wine … it will be intoxicating". Dev – " Even you are intoxicating! ". Dev looks at and Sameeksha sits little forward. She smiles at his comment. Dev – " You aren't someone that you pretend to be. You have many shades.. unpredictable, arrogant, stubborn, mysterious, interesting, and lot more". Sameeksha gets up and walks . She stands behind Dev's chair. She holds it.
Sameeksha – " You got it right! I have many shades. No one has ever noticed these shades like you. When I met you for the first time, I felt like there is something special about you. I was right! You are a good observer". Dev gets up and turns to her. Dev – " Even you aren't bad in that ". Sameeksha smiles and say – " I know about my qualities well. Now, come to the matter. What brought you here ? I know it's not professional… but personal. Tomorrow is your brother's engagement and arrangements are happening in your house… and see you are here.. That means there is something important ". Dev walk out from his seat and stand opposite to her . Dev – " You are right! I came here for a reason ". Sameeksha – " Tell!"
He moves little close to her. Now they are just a feet apart .
Dev – "My one question is pending". Sameeksha – " Ask me ". Dev moves little closer to her and says – " Will you answer me honestly ?" They have eyelock. ( Ishq Mein Marjawan song played) Sameeksha nods 'yes'.
Dev – " Why did you came here for me?" Sameeksha – " You were in crisis, that affects me. I owe your life , remember? How can your savior leave you for suffering? ". Dev – " That means you came here for helping us ?" Sameeksha – " Helping you! I came here just for you". Dev gets surprised over her answer. Dev – " Just because once you saved me, you hold yourself responsible towards me?" Sameeksha walks away from him and turns to him. Sameeksha – " I will tell you a story… when I was a child, there was a girl who broken my favorite bottle . It was my favorite and loved it. I pleaded her not to do that. She throwed her one shoe away and promised me that she won't break my bottle if I bring her shoe and make her wear it. I did that and she made me polish her shoes too but she didn't fulfilled her promise. She did for fun but I couldn't enjoy it. She was laughing at my sorrow . She left. I couldn't forget it.
Days passed away, on annual day function she brought her favorite princess crown. She shown it to everyone with pride. It was expensive, elegant, attractive… most important part it was her favorite. In green room, just both us were present… I took that crown without her knowledge. She couldn't find it . She cried a lot. Next day during PT period , I went near her .. and told her that her crown is in my hand. She begged me to return it back. She threatened me that she will complain to principal but I wasn't afraid. In  return , I assured her that I will break it into tiny pieces if won't do what I say ". Dev – " Did she agreed?" Sameeksha – " Yes. She ran 5 round around the ground, filled by water bottle, she even brought a ball which I thrown it into the waste basket, she cleaned it ". Dev (curiously) – " You gave back the crown?" Sameeksha – " I asked her to close her eyes , asked her to remove one of her shoes . I asked her to wait for a while. I came back and asked her to open her eyes. She found tiny parts of her favorite crown inside her shoe. She became angry and cried a lot. This time I could enjoy it well. I did it for pleasure, pleasure of returning back the thing which she gave me before ".


Dev gets confused over the story. Dev – " You broke her crown in return of her breaking your water bottle? Don't you think that was too much?"
Sameeksha give psycho look and smirks .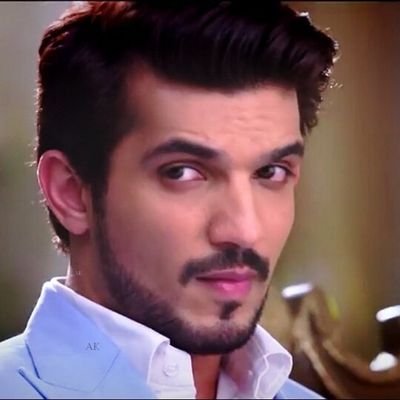 Dev finds her behavior strange.
Sameeksha – " Its not about the price of things but how close the thing was to that person. That bottle was special because my close friend gifted it to me by spending her savings. She was my friend in Dadi's place. She was from a small family. She left the world very early. So for me it was her memory. Now tell me was it too much?" Dev – " No. But why did you told me this now?" Sameeksha – " I take care of my belonging and people very well. I don't allow anyone else to damage or hurt them. Iam extremely possessive about it. My another shade.. ". Dev – " I have a doubt, Am I that girl or someone towards whom you feel responsible? " Sameeksha – " Decide it yourself. I can help you .. have you ever hurted me or been under my help?" Sameeksha looks him seriously.
Dev – " How do you know about my problems?" Sameeksha – " I answered your pending question already, still Iam answering this as Iam impressed the way you observe. You were away from eye sight after that day but not from my surveillance. I use to keep account over your activities… each and every activities!". Dev gets shocked . Sameeksha smirks and says – " From that day onwards everything happened in your life was according to my will till now . I mean important decisions .. I hope you are okay with the answers ". Dev – " That means even my engagement with Trisha ? You were happy with that ?". Sameeksha – " Why won't I be happy for that? Afterall you were waiting for that and it was your dream . Don't tell me that you aren't happy with that! ". Dev gets pierced by that comment. Dev stands silent for sometime. Sameeksha – " Are you Okay?" Dev – " Yeah, I must leave now. Please do come tomorrow for the function ". Sameeksha – " Dhruv and Ritika already invited me and my family personally. Even your Mom and Daksh invited us. You are last one to invite me. But still you invited me , that's nice. I will come tomorrow ".  Dev – " Okay , see you then".
Dev leaves her office.
Raichand Mansion.
Roma Raichand is taking care of engagement arrangements .


Menaka Raichand is helping her . Prithvi is talking to event manager. Trisha is supervising the arrangements on the upstairs.  Dev enters the home. He seems to be lost in thoughts. Menaka Raichand calls him but he doesn't respond  . Roma Raichand sees that and stops him. He comes out of his thoughts. Roma Raichand- " Are You Okay? Menaka called you and you were going as if you didn't heard her". Dev (surprised tone) – " When did Bua called me?" Roma Raichand smiles at his carelessness and says – " Oho my god! My son is so lost in his thoughts that he isn't' aware what is happened around him. Great! Where were you? There are a lots of work here and you went out . Just go and get fresh . And come down fast and help us with arrangements, Okay?" Dev smiles and nods 'yes'. Trisha sees this from upstairs.
Trisha thinks – " There is something bothering him. I need to find out". When Dev goes to upstairs, Trisha tried to talk to him. Trisha – " Dev.." Dev interrupts her – " Iam not in mood to have an argument for now, please spare for sometime ". Dev leaves . Trisha – " But .. I wasn't ".
Trisha gets disturbed because of his ignorance.
Dev goes into his room and he locks  the door. He sits on the chair. He remembers about his conversation with Sameeksha . He gets disturbed upon the story narrated him.
Dev thinks – " Day by day, she is turning me crazy. Samika wasn't never like this … she was straight forward and never played with words so effortlessly. How can someone change like this ? Is it even possible? Iam not getting her, she told me that she know everything about me from last year. She even revealed that she is keeping an eye over my activities. This is making me feel tensed. What is she upto?".
In Sameeksha's house.
Sameeksha and her parents are standing. Mrs.Chowdhary – " What is this Sam?" Sameeksha – " Aren't pleased with my performance? You were both seeing my performance live from home, right? Tell me how was it?" Mr.Chowdhary – " It was great. You should try your luck in films after this mission. You can get a best actress award for sure". Sameeksha hugs Mrs.Chowdhary from back and she smiles. Sameeksha – "Credit goes my dear Mom who helped me in this . He won't sleep well tonight ". Mr.Chowdhary – " How did he remembered what you both talked yesterday?" Sameeksha – " He had button camera over his shirt. It couldn't escape from eyes. So I changed my plan a little". Mrs.Chowdhary – " God really helped you yesterday. But I would still recommend you  not be over confident". Mr.Chowdhary – " Your Mom is right! Prepare for the worst and hope for the best. Twist is a part of this game. We should be ready for it every moment". Sameeksha – " I know , Dev won't keep silent after my move. He will definitely plan something big".
Raichand Mansion, Night.
Roma Raichand is in her room. Dev comes to her room . Roma – "Dev, close the door". Dev closes the door. Roma – " Come Sit!" Dev – " Why did you call me now?" Dev sits in the chair opposite to Roma. Roma – " Dev, I heard that you came house last night being drunk. And that too you came with Sameeksha . Today morning you had a fight with Trisha. And you went out and you were lost in your own thoughts. What happened to you?" Dev – " I don't know how to explain or make you understand.. but trust me Mom Iam doing everything to safeguard our family". Roma –  " I know that you won't do anything that will harm our family. But … ". Dev – " Mom , tell me one thing . Is it good to be careful about a person who has different shades?" Roma – " What?" Dev – " Leave it. If we doubt someone, they openly telling us the same . What should we do?"
Roma – " This indicates that the person  is planning something bigger". Dev- " Then we should be careful, right?" Roma – " Yes!" Dev smiles. Roma – " What is the matter?" Dev – " Nothing, I just had a doubt you cleared it. Don't worry, Iam Okay. I will talk to Trisha and everything will be okay with her too". Roma is confused but smiles. Dev – " Good night, Mom. Take rest. Groom's mother should also shine tomorrow, it's time for you to relax". Dev gets up and was about to leave. Roma – " Dev!" Dev turns towards Roma. Roma – " I hope there won't be any drama tomorrow ". Dev thinks and smiles. Dev – " You just relax". Roma – " Good night ".
Dev comes out of the room and he closes the door. Dev thinks as he walks  – " Iam Sorry Mom. From now there will be drama through out and I will give this game a proper closure without any loophole ".
Dev reaches Trisha's room and he knocks on the door. Trisha without looking asks – " Who is that?". Dev peeps in and say – " Dev!" Trisha gets surprised. Dev smiles. Trisha becomes happy. Trisha- " Why are you standing outside? Come in". Dev gets in and closes the door. Trisha hugs him immediately.


Trisha- " Iam Sorry, I know I hurted you today. I loose  my cool if I see you with anyone else. You know that I don't have anyone else other than you. I lost my parents in my early age, Iam afraid to lose you. I love you". Dev – " It's okay , even Iam Sorry. I shouldn't have talked to you like that". Trisha – " That's Okay. You forgived me and I forgived you. Matter solved". Dev – " Trisha, you love me right?". Trisha smiles and says – " That question isn't necessary.. you know the answer. Come to the point". Dev- " Iam planning something , I need your support. I mean full fledged support with your blind trust on me". Trisha – " Iam there for you always. What do you want me to do?" Dev- " Something that you would never imagine even in your bad dreams!" Trisha gets confused and looks him . Dev smirks.
Precap :- Dhruv and Ritu's engagement function takes place. Sameeksha along with her parents are also present. After Dhruv and Ritu exchange rings. Dev looks at Sameeksha.
Dev takes the mic and Trisha is standing with him. Dev – " I have something to announce ".
Dev has announced something and everyone is shocked especially Sameeksha . Dev smirks.
That's all for the episode.  What is the matter Dev want to announce?  Guys please give your guess about it.. Let's make the comment section little interactive. Do give me your thoughts over the episode too.