IS IT DESTINY OR FATE?- Episode 1
hi friends ☺️.iam back with 1st episode.. hope you all like it..
at Sehgal family:
its dark and the wind blows…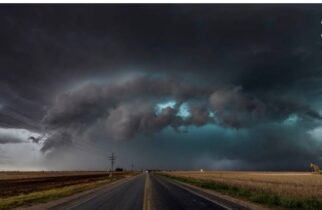 mihir is seen standing near the window looking at the dark sky…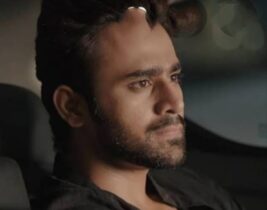 mihir in mind: today the climate is different…I hope everything goes fine.. this climate is too cold…better I wear sweater for my engagement now…
telling this he closes the window…
PARALLEL SCENE:
a castle is shown somewhere else..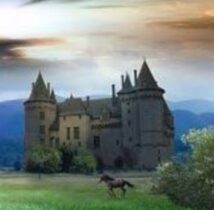 a girl is seen standing in one of the room in the castle looking out from window…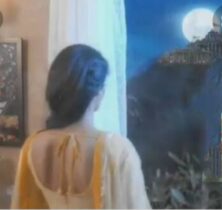 girl in mind: why climate is different today??..I hope everything is fine… and I feel ver cold so I'll go and put sweater now…
telling this she closed the window and turns and she is none other than Shravani…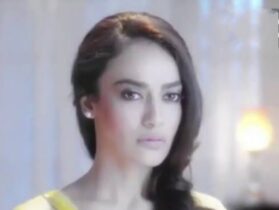 PARALLEL SCENE:
mihir closes the window and turns but he hears a screaming voice coming out from window and stands shocked..
Someone: aaaaaahhh….ooooophhhh..eeeeeehhh
mihir gets scared and turns towards the window and is shocked to see a shadow in window….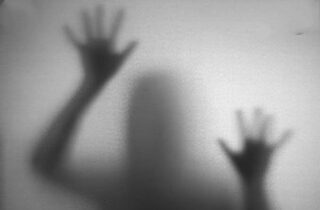 seeing that shadow he gets more scared and he starts to shiver and he sweats all over his body and closes his eyes in scare to avoid looking that shadow…
Mihir in mind: iam so stupid..why did I see a ghost movie at night yesterday??that's why iam scared till now…mihir..you should not get scared…just go and check it..it will be just a prank…
mihir gives hope to himself and he goes to open the window and he opens the window by closing his eyes due to fear and…
Mihir shouts(by closing eyes):who are you??what do you want ?why did you come here through window??
adi who was hanging in the window sees mihir shouting closing his eyes and starts to laugh…
Adi: ohh..mihir..you got scared huh??
mihir is shocked to hear the voice and he opens his eyes and looks adi hanging in window…
Mihir: it was you who screamed??
Adi: yes…first help me to get in..
mihir helps adi to get inside his room who was hanging outside the window…
Mihir shouts: are you mad?? instead of coming from door why did you climb and came through window like monkey???
Adi:cool mihir cool…you are tensed because you was scared right mihir??
mihir adjusts himself and..
Mihir: who was scared?? I was not scared at all..I thought to knock down the person if he was thief.. and that's why I opened the window..if I had known that you had screamed then I would have not opened the window at all…
Adi: really?? Would you have fought with the thief by closing your eyes??I know that you were scared as you were sweat all over the body and I saw you hands shivering too…
mihir does not respond…
Mihir: okay leave that topic… now tell me why did you come here through window instead of coming from door??
Adi: because I thought that you would have kept window open so that I can come and watch you secretly by hiding but unfortunately you was keeping windows closed and that's why I screamed to atleast get inside…
Mihir: what stupidity is this?? Why do you want to watch me secretly??
Adi: actually..I thought that you would have secretly romancing your fiance so I thought to take video and show publicly on engagement time so that your engagement would have became blockbuster….but you are a silly 15 th century man..you dint even see your fiance till now from morning even on this special day…..
mihir starts chasing adi and pinched him and suddenly he hears someone shouting from downstairs…
Sumithra shouts: mihir… come down fast…we have to finish your engagement before the good times end…
Mihir (shouts): I'll come now mom…
telling this he adjusts his dress and then he combs his hairs and goes down along with adi…while going down adi starts teasing mihir….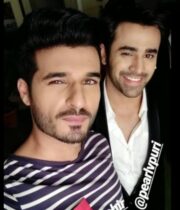 adi whispers: mihir…try to control youself when you see your fiance in engagement dress…or else Everyone says bad about you….
Mihir whispers: stupid adi..shut up..or else I will do more dhamaka's on your engagement…
Adi whispers: first of all I won't fall for anyone or I won't marry…so you cant tease me…
Mihir whispers: really??let me see how long you will stay overconfident like this…iam cursing you that you will fall for some girl today itself….
Adi: shut up!!
finally mihir comes down along with adi and adi makes mihir stand in the stage and he goes and suddenly he hits anu…and anu is shocked to see adi..
Anu: hey idiot.. when did you come??I dint even see you coming because I was sitting near the entrance from morning ….
Adi: I came here by entering through window…
anu looks adi in staring way..
Anu: you are exact monkey…
Adi: thank you so much…
Anu in mind: this idiot won't change at all…
telling this adi goes away while anu too goes near sumithra and stands…
Sumithra: anu..see there my son is handsome right?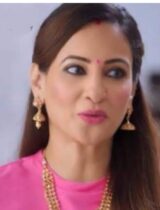 anu: ofcourse aunty… your daughter in law too is handsome…you are really a lucky mother and mother in law…
sumithra feels happy…
Sumithra: anu..go and bring priya(mihir's fiance) down if she had got ready…
Anu: ok aunty…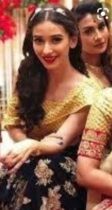 anu goes to bring priya down while Amish is seen walking at the entrance and suddenly he hits ananya…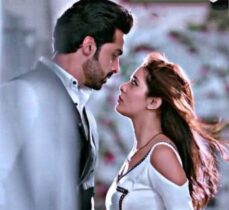 amish: who are you?can't you see and walk?
Ananya:iam ananya and iam priya's friend..and by the way don't blame me..I don't know why every men have same problem..they won't accept mistake at all and they only blame girls…I don't know what kind of disorder you guys have….
amish gets angry…
Amish: you are a girl..you should have walked decently instead you were walking like in ramp show..
Ananya: if iam a girl then you are also a men..if I should have walked decently then you should have given respect to girls by moving aside instead you had hit me…
amish gets furious but controls…
Amish: better you go to your friend  and I'll go to my brother before I get hyper…
Ananya: atleast now you have talked sensibly..
amish gets irritated…
Amish: I should never meet you again..
Ananya:I should also never meet you again even by mistake…
both gets angry with each other and goes each in opposite direction…
while anu brings priya down…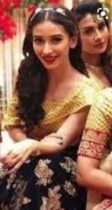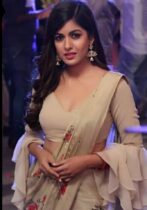 seeing priya's beauty, Everyone praises priya's beauty which makes sumithra feel proud…
Sumithra in mind: iam really a lucky person…
while anu makes priya stand near mihir and she whispers to mihir..
Anu : you are a lucky charm… your would be wife is really a beauty peagent…I think you will fall for her everyday at each minute…
Mihir: I don't think so..iam not attracted towards her or I don't feel romantic feelings for her…I don't know why??
anu is shocked but doesn't respond..
Sumithra: anu… why are you standing there simply??give mihir and priya the engagement ring..
Any: ok…
anu gives engagement rings to both of them and both of them gets engaged…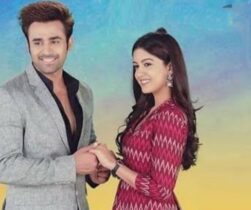 everyone claps for them while anu stands there still and thinks something…
Anu in mind:mihir is good friend of me since years…I have to help him somehow..I should make him fall for priya before marriage so that he will enjoy with priya before marriage also…
anu thinks for an idea and she gets an idea and she smiles…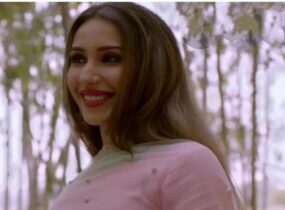 sumithra: what happened anu? Why are smiling alone?
Anu: aunty..can we have a dance party now to make this engagement party more interesting??
Sumithra: why not anu?? though you are just a friend of mihir and Amish you are like family to me.. so now we can conduct a dance party as your wish…
anu smiles while sumithra announces dance party in Mike…
Anu in mind: I told this dance party mainly for priya and mihir only..when mihir gets close to her then he will start attracted…
before the music starts adi takes yuvraj with him to bar unit and gives him drink and he also drinks…
Adi: we don't have pairs..do we will enjoy drinks Yuvi…
Yuvraj: you are right…cheers
Adi: cheers…(they both starts to drink)
the music starts to play…while Sumithra pushes mihir and priya to dance.. without any option mihir starts to dance with priya without any interest…
Jind meriye..
Saari saari saari saari raat naache
Saare mere yaar
Utha ke saare apne haath naache
Saari saari raat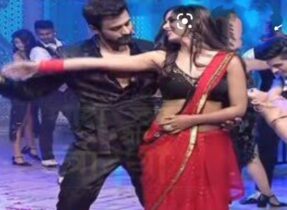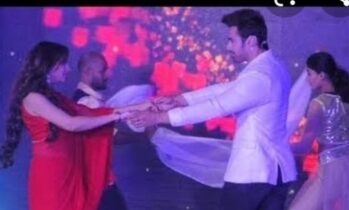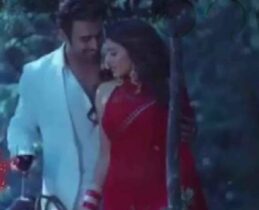 (mihir dances without any interest as he has no feelings for priya but somehow he dances good with priya to make others feel good at them)
while Amish and ananya are standing opposite to each other without their knowledge …the elders pushes them and asks them to dance as they were alone standing… without any option they start to dance….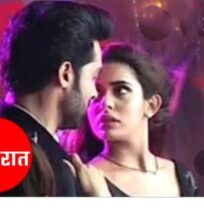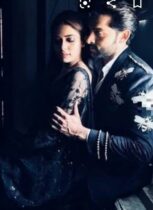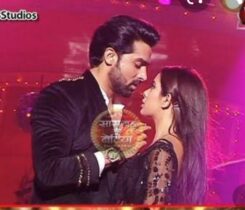 (while they dance amish gets mesmerized seeing her beauty while ananya too gets mesmerized seeing his eyelock and they start to dance sensually as they get lost into each other without their knowledge….)
anu sees priya and mihir dancing and feels happy and she is suddenly pulled by some other man and they start to dance…
Main sandal dil Gucci de paaiyan
Main naakhre bhi leke bhi aaiyan
Ve mujhko tang na kar zyaada
Main tere sang nai jaana
Aa jaana
Aa jaana….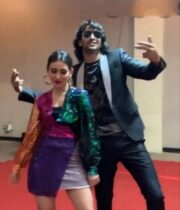 Anu: why did you come here and when did you come from London?
Boltu: why won't I come for my cosin brother marriage??and why you are here?
Anu: ohh you dint tell me you are this family and iam mihir and amish's close friend so I became close with this family and so I came to attend the engagement…
Boltu: ohh…come lets inform them about our love story…
Anu: not now..we will tell them after mihir's marriage…
Boltu: okay baby….
THE SCENE FREEZES ON EVERYONE'S HAPPY FACES….
while a girl is seen entering Sehgal house and she sees adi and yuvraj standing and she goes to them …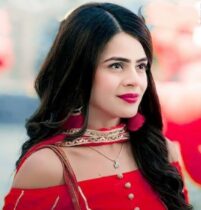 while adi who was drinking sees her and gets mesmerized and starts looking at her even without a blink….
while the girl wishes adi but adi doesn't respond as he got mesmerized seeing her….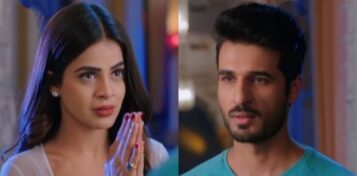 THE SCENE FREEZES ON ADI STARING THAT GIRL WITHOUT EVEN A BLINK…
a separate lobby in Sehgal house is shown…and in that lobby there are many bulbs hung and suddenly one by one bulb starts to burst…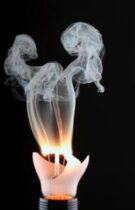 and after every bulbs get burnt…the whole lobby becomes dark and a huge wind blows and the windows starts to open and close automatically….then suddenly a figure is shown walking in that dark lobby near the window….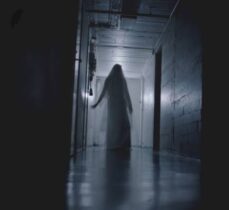 THE SCREEN FREEZES ON THAT FIGURE…
precap: anu pranks boltu but some mystery happens…