HO GAYA PYAR TUMSE let's feel it…. (shot 40)
On the day of discharge,
Mehul:let's leave after the inspection from medical council.
Mishti:It's okay. Abir and kaushal uncle will take care of it. We can leave.
Mehul:still I wish to stay.
Mishti:then,fine. But you can't move from here.
Mehul agrees.
Inspection team arrives at hospital.
Abir and kaushal welcomes them officially.
Inspection team analyses the situation.
Mishti and Mehul watches how are they handling situation.
Mehul: he is handling good..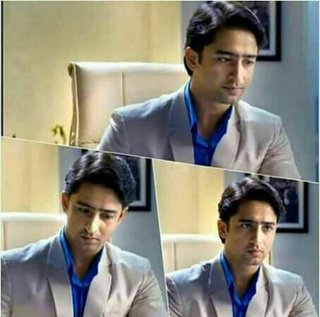 Mishti:not bad… Papa, I know one of them, he was my professor.
Mishti points out someone.
Mehul:then,go and have a talk..
Mishti:let the official meeting end.
They wait.
Inspection team is pleased by the explanation and joins hand with Abir.
They comes out.
Professor identifies Mishti.
Mishti:glad to know you remember me.
Professor:I never forget the extraordinary students.
Mishti smiles
Professor:you got married? When?
Mishti:yes. It's Abir Rajvansh. He is my father.
Professor:oh! Mr. Abir. Your jodi looks promising.
Abir:thank you sir..
Professor:did you pursue that dream?
Mishti:no! I didn't get alloted to any college
Professor:oh! Let me leave. It's office time.
Professor leaves. Abir goes to drop him.
Professor:don't let the marriage come between her dreams?
Abir:sorry,I didn't get you.
Professor:she was one of my best student. I still remember,what she said during her academic life.
Abir: sorry,I don't know anything about that.
Professor: she dreamt of becoming a psychiatrist, but I asked her to pursue somewhat bigger option.
Abir:it's good. She is the best surgeon here.
Professor:but still she had the dream of psychology study. I know it. She would have applied for the course, she is lying.
Abir:Mishti, never lies.
Professor:its also true but not this time. I can know when she lies. I just said my concern. Mishti should never end her career. She is capable of achieving. You should help her.
Abir: yeah! I will.
Professor leaves.
Abir:was he saying the truth? Does this marriage ended her career?
Mishti:let's leave. Discharge process got over.
Abir nods.
Kaushal drives the car. Mehul is in front seat.
Abir is deeply affected by the words of professor.
Mishti (think): this is too much,khadoos Rajvansh. How can you be angry for this much?
Mishti writes something and keeps near his hand.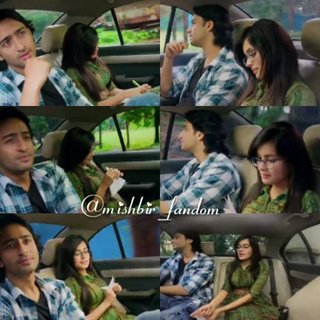 Abir takes it.
Abir:what do you think of yourself? If you didn't talk to me, I will punch you.
Abir takes pen and gives her a reply written.
Mishti : will my hands be tied when you will be punching?
Mishti writes something.
Abir:I said when you are sleeping.
Abir puts the paper in his pocket and looks out. Mishti frowns at him.
They reach Rajvansh house.
Parul does the aarthi of Mehul. Family welcomes them in, Maheshwari family was also present .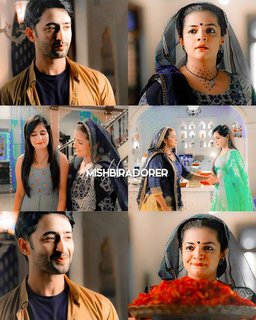 Abir (think): shall I ask Badima about her dream?
Nidhi:you two go freshen up and come. Parul has made your favourite dishes.
Mishbir nods and go.
As soon as they enter the room, Mishti takes a pillow and hits him.
Abir:stop it,choti motu.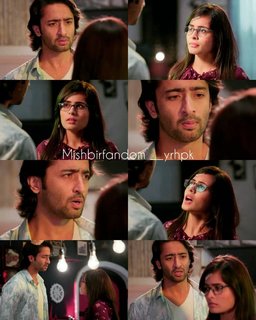 Mishti doesn't pay attention to him.
Mishti:you can't talk to me . I have been behind you all these days.
Abir gets up the bed and runs inside the room.
Mishti too runs behind.
Abir also takes a pillow and they start pillow fight.
Mishbir gets tired. . . They stop.
Mishti tightly holds him close.
Mishti:don't your dare to get angry on me again.
They are so close. Their eyes catch each other.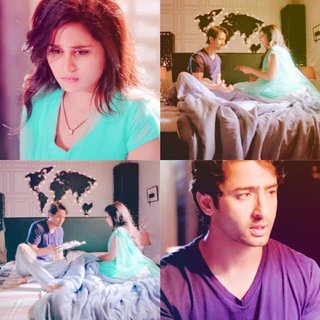 Kuku enters.
Kunal:Bhai…
Kuku closes their eyes.
Kuhu:they didn't see their romance.
Abir:we was just…
Kunal:Maa,asked you two come faster.
Mishti: okay.
Kuku leaves.
Kuhu: Their romantic pose was good right?
Kunal: I didn't see anything.
Kuhu:really!?
Kunal smiles.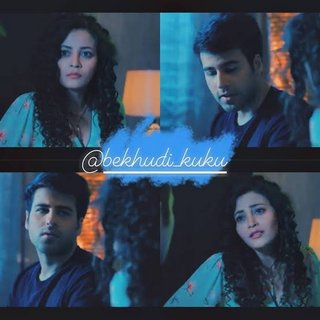 Kuhu:Kunal ki bachi! I know you since months. It's enough for me.
Kunal: pose was not bad actually.
They smiles and comes downstairs.
Mishbir also comes..
Abir (thinks):I should ask someone to know more.
Mishti is talking with Badima.
Abir:kuhu broo…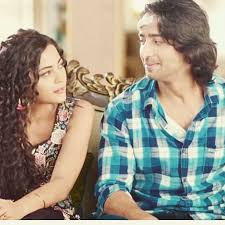 Kuhu:yes broo…
Abir asks her about Mishti's dream.
Kuhu:I don't have a better idea. I never understand her medical language.
Abir:phir bhi? Kuch toh pata hogi?
Kuhu: I think she was about to take Psychiatric degree. Then,everyone asked her not to. I don't know why!
Abir:did she ever applied for degree again?
Kuhu:actually,she has taken the job temporarily. I think to do a degree at the time of admission.
Abir:do you know that details?
Kuhu:where did this come from now?
Abir:come on say it broo…
Kuhu: I think it may be with her documents at hospital.
Abir:Thank you bro….
Abir silently walks out without being noticed by anyone.
As time goes…
Everyone searches for Abir.
Mishti:he has kept phone here. Didn't say anything to me.
Kuhu (thinks): he talked to me last, then where did he disappear.
Mehul:call office and ask.
Everyone feels nervous as he is found nowhere.
Abir comes back at night.
Parul scolds him.
Abir:I have gone to prepare something for my wifey.
Everyone looks at him.
Mishti:for me!
Abir nods…
Abir:surprise for you dear…
Abir gives her something. Mishti slowly tries to open.
Kuhu: make it fast.
Mishti gets surprised seeing gift.
Abir:Happy?
Mishti:Abir yeh?
Kuhu takes it and feels excited.
Mehul:can anyone tell what is it?
Kuhu:bro has done her admission for psychology degree.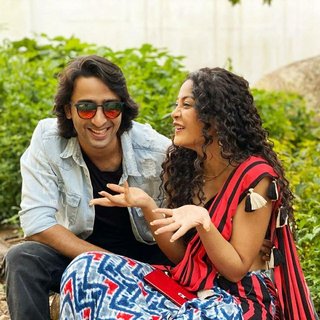 Parul: what? Studies now?
Abir: what's now? She should achieve her dream.
Kunal:I support bhai.
Dadu:I am proud of you, bro. You set an example.
Mehul:what else should I say?
Mishti:but abir?
Abir:you got admission and you hide it from us.
Mishti:I didn't hide,I decided not to go.
Abir:how can ypu decide alone?
Mishti:Papa,ask him to understand.
Kuhu:what is your problem when the whole family stands by you.
Mishti:college is too far. I have to stay at hostel.
Some members gets hesistant hearing about hostel.
Abir:so what? You can come at week end and other holidays.
Mishti argues… Abir and others make her agree.
PRECAP: MISHTI IS CONFUSED… REALISATION OF LOVE SOON…
thanks everyone… happy to know no-one has problem using their name in ff.
Avni,I check comments when i get time,just to know response.