HO GAYA PYAR TUMSE let's feel it…. (shot 38)
Mishti is working at hospital.
Mishti:Next patient!
Mehul,Kaushal along with Abir gets in.
Mishti get surprised to see them.
Mishti:all of you here!
Mehul:we have to some thing official to discuss.
Mishti:yes papa…
Kaushal:you will get so happy hearing this.
Mehul: there is an uncertainty in this hospital, so as per my personal interest. I am handing over the responsibility of this hospital to Dr. Mishti Abir Rajvansh.
Mishti gets shocked.
Abir:your expression got different. You should be happy.
Kaushal:she would have least expected this.
Three of them smiles
Mishti:No,I cannot.
Abir: don't worry,you will get used to it soon.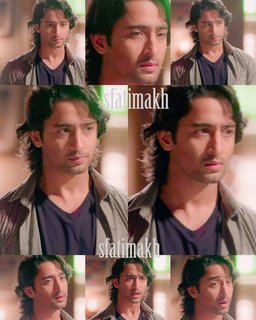 Mishti:but it's not my duty.
Mehul:dear, don't worry we all will help you until you learn.
Mishti:sorry,I am not going to take this responsibility.
Abir looks at her.
Mehul:beta,we will see if it works out or no?
Mishti:sorry papa. It's not convincing for me.
Mehul tries his level best to convince but Mishti finds it hard for her.
Mishti: papa, you can say it 100 times my answer will remain same. You should have asked before taking a decision.
Mehul thinks of her words.
Mehul:sorry Mishti beta, I just forced you on my decision. It should not be done like that. My mistake.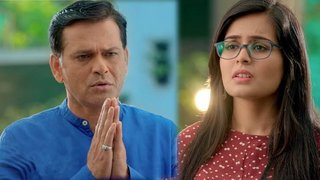 Mehul apologises and walks out.
Mishti stands there.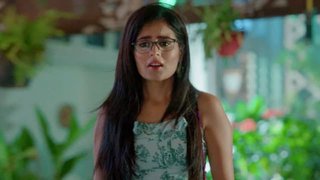 After sometimes,
Abir angrily barges into Mishti's cabin.
Mishti:what is this?
Abir:why the hell did you refused papa's offer?
Mishti:it's my personal decision.
Abir:Papa is hurt. None of us have ever turned down his decision like this,
Mishti:okay, I will apologise. But I can't take this big responsibility. Better if you understand.
Abir: should I understand? You have gone so high.
Mishti:don't you dare to shout again,Abir. It's a hospital.
Abir:I am in my senses.
Mishti:I don't feel so…
Abir: you are acting like some kind of brainless monkeys.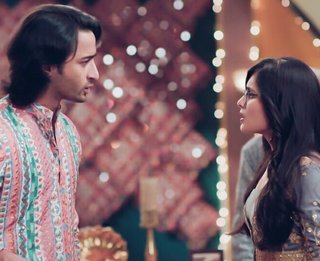 Mishti:Monkey!? You are also shouting like some dog's.
Abir: how dare you?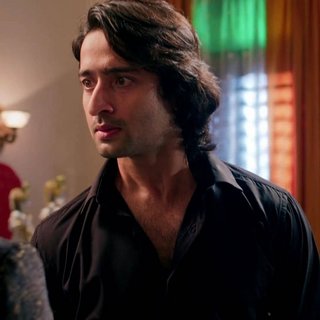 Mishti: if you dare, then I too.
They starts their nok-jhok
Yashpal with Parul is at the hospital. They see a crowd near Mishti's cabin.
Yashpal:what's going on?
They hear Mishbir's shouting.
Parul: please get back to work.
They enter the cabin.
Mishbir stops seeing them. The stand like two children caught fighting in front of mother.
Yashpal:don't you to know how to behave at work and home?
Abir:bro…
Yashpal:No explanation, get back to your work respectively.
Abir walks out.
Mishti:Dadu,actually…
Dadu:do your work.
They leave. Mishti sits upset.
At evening,
Mishbir arrives at Rajvansh house. Both are not looking each other.
Mishti knocks the door.
Mishti:Why is door locked now?
Abir:jugnu…. we are here.
They both looks at each other.
Yashpal opens the door.
Yashpal: the verdict is you both are guilty. So punishment is to stay out of the house.
Yashpal closes door.
Mishti:what was that?
Abir stands there blank.
Abir:what is this drama?
Parul:they may be tired after work.
Mehul:it's necessary.
They look on.
Mishbir sits in the garden.
They don't talk to each other. Both are not ready to compromise.
Mishti's phone rings…
Mishti moves away from Abir and talks.
Abir:did she unblock Neil?
Abir acts like walking goes towards her, Mishti walks away from him. He cutely follows her.
Mishti frowns at him.
Abir:what are you hiding?
Mishti: my affair is going on. Please don't disturb.
Abir:affair kiski saath.
Mishti smiles and goes away.
Abir follows her.
Mishti:why should I tell you?
Abir calls someone and acts to flirt.
Mishti doesn't pay attention.
Mishti takes the phone from Abir.
Mishti:Hello Tina, your boss fell down and injured his head. He has gone mad. Please don't mind.
Abir:hey choti motu, why did you cut the phone?
Mishti:at least she can have some peace from your torture.
Abir:how do you know it was her?
Mishti:who else will take your call in a ring?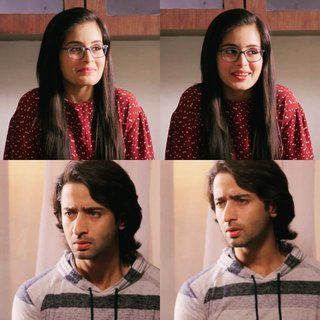 Abir: it can be Pooja too…
Mishti: she will busy with her family.
Abir questions her. Mishti reveals knowing everything and doing a drama.
They both laugh out.
Mishti: how dumb you are?
Abir:what about you?
Mishti:can I confess something?
Abir:why not?
Mishti:you have the prettiest smile I have ever seen.
Abir:can I confess something as well?
Mishti nods.
Abir:this smile exists only because of you.
They see each other.
Mishbir sits down. Mishti tries to look away from him.
Mishti looks at sky and got immersed in the beauty of stars and moon.
Mishti:-look at the moon,Abir.
Abir looks at Mishti.
Mishti: bahut khoobsurat hai na?
Abir:Ha! Of course.
Mishti notices Abir looking at her.
Mishti sits looking at sky.
Abir:what's so special that your are looking too much in the sky?
Mishti: the two stars which shines more brighter.
Abir hesitantly sees the sky and nods.
Mishti:when kuhu cries in the memory of our parents, Badima would say that the two stars are looking at her.
It's papa and mama.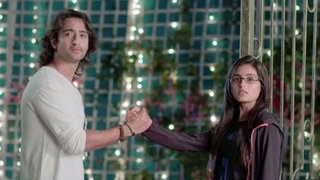 Abir sees her…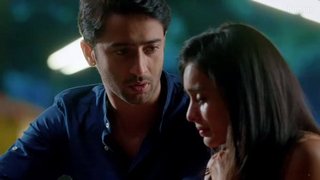 Mishti:from then,I will tell everything to these stars considering as my parents.
Abir smiles seeing her.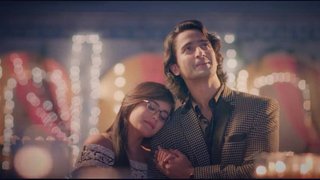 Abir:it's better to have hope.
Mishti nods.
Mishti:why can't you enjoy the sky? You are looking at me instead.
Abir:I don't want to see the sky.
Mishti makes his head up and asks him to see.
Abir closes his eye.
Mishti:what is this Abir?
Mishti smiles.
Abir:I don't want to see the moon. It reminds me something bitter.
Mishti looks at him and Abir opens his eyes.
Mishti:I am sorry.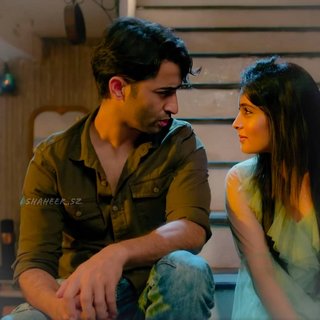 Abir:why are you?
Mishti:I reminded you the bitter memories
Abir: it's was sweet then, now it has become bitter.
Mishti:let's not talk about that.
Abir: it's of my mom. She was my world. But she left me. She used to give me food showing me this moon.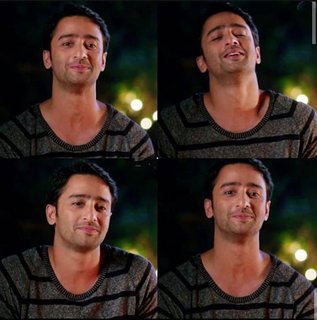 Mishti:do you miss her?
Abir: Yes sometimes memories will come. But then thinks of her betrayal to my sweetheart.
Mishti: I don't know what happened that time.
Abir looks at her.
Abir:woh actually…
Kunal:bhai, dadu asked to come in both of you.
They gets up and walks in.
Dadu:you two fought today. So you should end the fight too,so we decided to give you both some time together.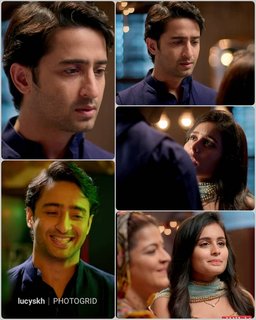 Mehul:it worked actually.
They smile.
Mishbir goes to room and freshen up.
Mishti is helping Parul at kitchen.
Parul:Mishti, I know what happened at hospital.
Mishti tries to explain.
Parul stops her,
Parul:you should take care to end husband wife fight within you private.. fighting in public face is not good.
Mishti nods head.
Mehul is giving Abir advice.
Mehul:we should realise our mistakes. It was my mistake.
Abir:but she should not have rejected.
Mehul:if you are not okay,then you should say no.
Mehul makes Abir realise.
Mishbir is at room. Mishti reads a book. Abir is on his laptop.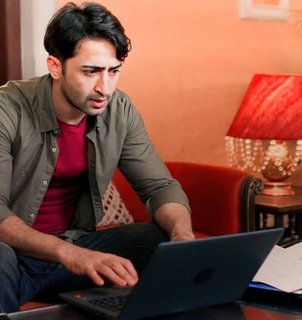 They both are thinking to apologise,
Mishti (thinks): I should not have raised voice, sorry… let me tell like this
Abir (mind voice): I should have thought before act. Sorry,it's fine.
Both looks each other…
Mishbir together says sorry.
They see each other.
Abir:it's my mistake.
Mishti:no my!
Mishti gets more emotional. Abir hugs her and pats to calm her down.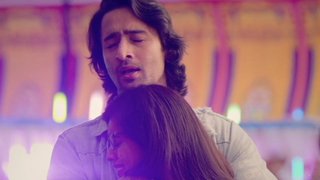 Mehul and Parul gets happy seeing the conciling.
PRECAP: HOSPITAL SITUATION WORSENS.MISHBIR STRUGGLES.
Hello readers…I am not hurt or sad by none of your comments,as I deserve it.
I would like to ask something,
Should Mishbir confess soon? Or even after sometimes?
Tell your opinions.
Thank you Avni,Ananya,Nitya,shital chauhan on your comments.
Next update tomorrow!