FAMILY – A bond which never breaks Chapter 25
SHIVANYA'S ROOM
Shivanya comes out wearing a saree..
Ragini looks at her..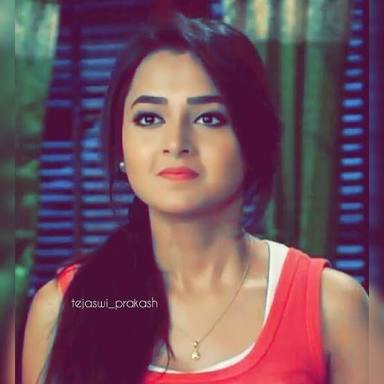 Ragini : Wow.. di.. you look hot..
Shivanya : shutup ragu..
Ragini : I am sure jiju will fall in you if he sees you like this..
Shivanya smiles..
Ragini clicks a pic of her and sends it to Ritvik..
Ragini : Now.. jiju will see how beautiful are you..
Shivanya : No.. What have you done.. now what will he think of …
Aarti comes running to the room..
Ragini : Aarti.. why are you not slept..
Aarti : Do you think.. Arjun bhai will come..
Ragini also gets sad.. and shivanya notoces it..
Shivanya : He will come na. after all he is the one who always pampers us a lot..
Abhi (enters) : And if he won't come .. we will go to him..
Then they turns to see karan- Sameer..
Karan : He will come.. Until till when he will be away from us..
They shares a group hug..
---
RAHEJA MANSION…
Ritvik ; Vyom ; Preeta and Srishti was chating.. when he get a message.. Ritvik takes his ohone and sees Shivanya's pic.. A smile gradually appears to his face
Preeta : A big smile.. bhai what is the reason..
Ritvik : Its nothing .
Shrishti takes his phone and sees the pic..
Shristi : Waah.. bhai.. bhabhi's pic..
Preetha : Maybe that was the reason for the speical smile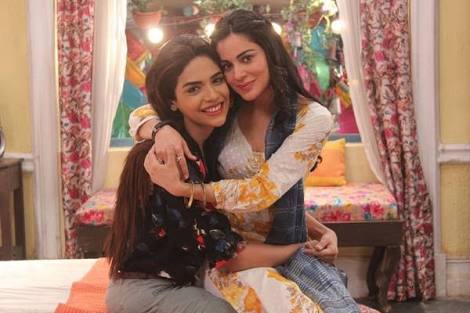 Ritvik : shutup..
---
KHURANA MANSION
Aditya was watching the group hug of of his siblings.. abhimanyu sees him.. and extends his arms..
He also joins them..
Ragini : Where is zoya bhabhi..
Adi : She is at teracce .. she said she had some arragements there…
They all talks about stupid things.. their memories together. and few hours passes.. It starts raining outside .. So all says goodbye and goes to there respected room..
Adi enters his room .. He gets restless as he was unable to find zoya.. He calls her out.. but no reply.. He then goes to terrace..
He was shocked to see her.. fallen unconciouse in the floor he goes to her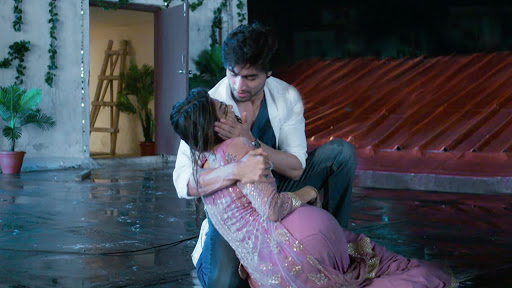 Adi : Zoya… Zoya.. Op..open your eyes.. look at me.. zoya comeon..
She slowly opens her eyes..
He takes her to the room and make her lie on the bed..
He understands that she was feeling cold.. So he starts to rub her foot and hand..
Adi : Zoya.. open.. your eyes. look at me..
He sees that she was shivering.. So he decides to change her dress..
TUM HO PASS MERE.. Song plays..
He takes a dress.. And changes her dress..
He turns of AC of room and he continoulsy rubbs her hand.. and gradually he also falls asleep..
NEXT DAY MORNING..
Aditi enters the kitchen and sees Aditya making coffee..
Aditi : You could have informed me if you needed something..
Adi : Actually mom.. this is for zoya.. she is having a slight fever..
Kavya : So.. now this Zoya had maken you work..
Adi : Its not like that she is ill
Dadi : Don't forget.. she had been working yesterday full.. I will call the doctor..
Adi : Ji.. Dadi…
Adi goes to his room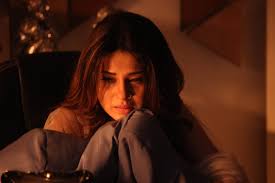 Zoya : My dress..
She looks at Adi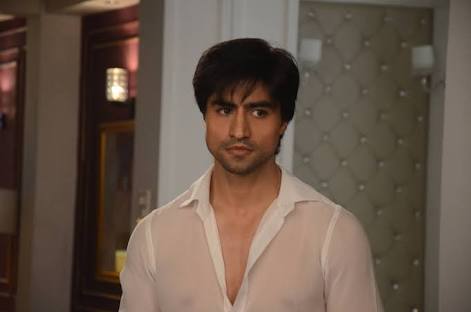 Adi : Yesterday.. i .. you were soaked and you was feeling cold.. so… i..
Dadi comes there..
Dadi : Adi.. said that you were having fever..
Zoya : I am fine dadi..
Dadi holds on zoya's forehead..
Dadi : You take rest..
She looks at adi..
Dadi : You haven't yet given her the coffe..
Adi gives coffee to Zoya..
Dadi : Take care of her.. she shoyld be fine till evening
They both looks at eachother and have an eye contact..