Dil Meri Na Sune….FF (Intro)
Hiiii everyone……….i am first time writing a ff on swaragini form…..so you all may not know me……but I know you all…I read every stores of urs……..i comment also on some of them..and some of hem not…….so to whom I don't comment don't think I m partial..its just becoz I didt get the time…..i love all of ur stories…….
I m stopping here…first lets see the promo…then at last I will irritate u with my talks……
Promo
A girl is seen getting ready as a bride…..the girl is revealed to be ragini (female protagonist)…..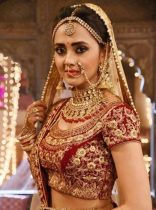 After sometime…..
At marriage place…a random girl comes shouting that the bride eloped……
A mid age man smirks listening to this………
……….
In a mall………..ragini is seen colliding with someone……the boy saves her in nick of time…not letting her fall down…..the boy gets mesmerized in her beauty…….they share an eye lock………..the boy is revealed to be sanskar………
Sanskar- I love you miss….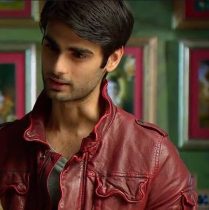 Ragini-what ???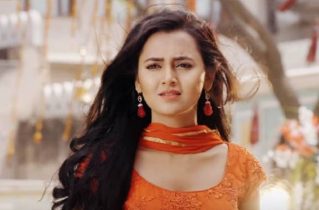 Sankar shouts loundly- I love u………
Ragini's angry face is shown….
……
In a room…full with musical instruments…….
Ragini is blind folded….and a boy is holding her hand…..and then opens her blind fold…….ragini…..looks around……and gets super happy……..and happily hugs the boy…….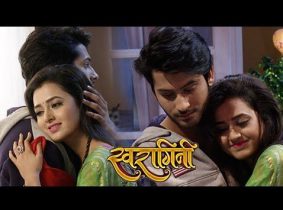 Boy in heart thoughts-"" ragini that smile I want to see on your face always……..i love you ragini""
The boy is revealed to be laksh…….
………….
A marriage place is shown……….ragini comes their in bridal avatar…….she descends down the stair……….and looks on ………
Both sanskar and laksh are standing wearing sherwani…..ragini looks on sadly…..towards them……..
………….
So that's it………hope you like the promo..plss tell me I should continue or not………I am writing in swarangini…..ff first time….so plss support me guys……
Here I want to convey special messages to the writers…..whom I could not comment……
Love you all writers….
Ritathomas , Geethika12, Anju24, NaIrA_K, Jhanvibel, Suma1, Palchin, Mavo, Varshni, Aditi.Ayansh……….. and all others…….sorry to them if I forgt any of the name……pss iss choti se an ko maf kr do……
And specialy anju24…….thanks you again..for keeping so many request of mine…….in ur ff………
And mavo….i m literally waiting for ur ff……His Lust Or Love Season 2………..post ssoon……dear……
And also for ff….destinied to be raglak……….tere isq me jana…….sajna veh………..
So all of post soon………