Dastaan (Intro & Character Sketch)
Hello to all readers who are interested and going to read this fiction. Hope you are fine, please stay safe and pray for everyone else.
So, this is basically a rewrite version of my first ff which I wrote on my initial days and discontinue it later because of study despite the fact it get a good response. My writing style get much better now, so you definitely going to enjoy this romantic thriller.
Characters –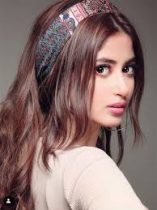 Sajal Ali as Kaurwaki Singh Rathore
Nickname – Vrisha (Called by Sanyukta)
Kaurwaki is intelligent, egoistic, revengeful,  sarcastic, witty yet evil in her own ways. Being a only heiress to a very famous business empire with greatest shares, she was almost get murdered in past but rescued by Purushottam Singh Rathore who changed her identity to her daughter. After his death in a mysterious way, she is CEO of Rathores group.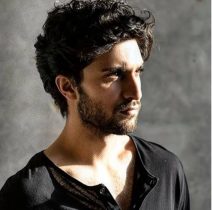 Ahad Raza Mir as Yagya Mehrotra
Yagya is fun loving, cheerful, egoistic, flirty yet kind guy. He is first of the three heirs of Mehrotras but refused to join business.  He is popular and talented singer by profession but get a image of rockstar. He is self-obsessed with his fame and currently in relationship with Katyayani(Kittu)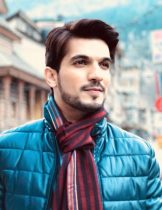 Arjun Bijlani as Yog Mehrotra
Yog is definition of ideal guy. He is second heir to the Mehrotra family who is most responsible. He is calm, patient, rightful, witty and the only hand behind the Mehrotra Empire. 
Aalisha Panwar as Sanyukta Mishra
Nickname – Siya
Sanyukta is strong and independent lady who owns a Dance Academy for children. She is short temperrd but kind by nature. She is traumatized after losing her parents and family in young age. She is the only one who is close friend  to Kaurwaki despite being a outsider.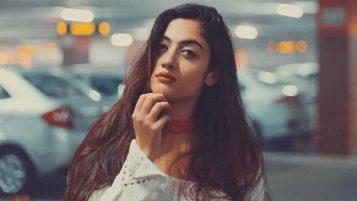 Aditi Sharma as Sonarika Singh Rathore
Nickname – Sona
Sona is bubbly, childish, cheerful girl who s a big shopping addict. Being the youngest siblings of Rathore, she is grown up like Princess. According to her, there is no problem which her brother and sister can't solve.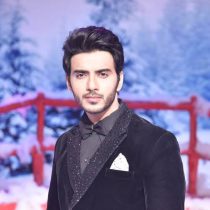 Vikram Singh Chauhan as Yug Mehrotra
Yug is the youngest heir of Mehrotras. He is cheery, playful, flirty but serious in his work. He is much pampered by his two elder brothers. He is artist and a famous sculptirist by profession and has no interest in business.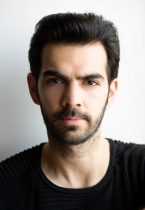 Karan V Grover as Aicchik Singh Rathore
Being the only brother in between of two sisters, he took himself responsible for their security (especially Kaurwaki). He is responsible, short tempered, sensible guy who want to protect his family after his father's murder. He is COO of Rathore group and manage everything.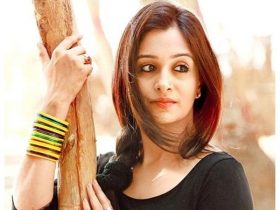 Deepika Kakkar as Anusha Mehrotra
Nickname – Anu
Anusha is mature, sensible, kind and beautiful girl who loves her siblings to core. She recently joined as a nutritionist. She is eldest daughter of Mehrotras and responsible one too.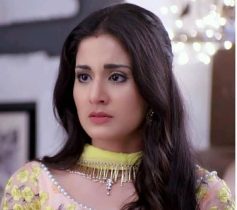 Aditi Rathore as Shirisha Mehrotra
Nickname – Shree
Shirisha is the youngest sibling among Mehrotra and pamper by each and every member of family. She is joyful, childish, kind. She has a little obsession toward pearls and jewels. She is currently in college and doing graduation in jewellery designing.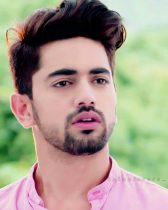 Zain Imam as Swadesh Singhaniya
Swadesh is responsible and mature guy who lost his brother and mother in a accident which is planned murder according to him. He joined army after the demise of his family. He is like family mber to Rathores and closest to Kaurwaki.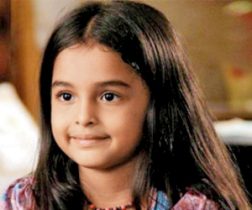 Spandan Chaturvedi as Aavya Singh Rathore
Aavya is cutipie of home and apple of everyone's eye.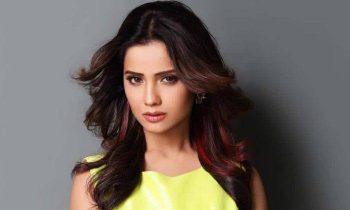 Adaa khan as Katyayani Singh Rajput (Kittu)
Kittu is polite, kind and mature girl who get involved with Yagya because of her family business. She is the only heiress to her family. She don't like to live with her siblings and family because of dark secrets they hold.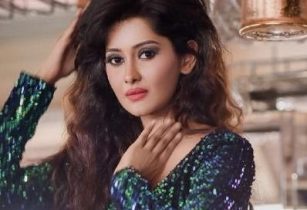 Kanchi Singh as Pakhi Shrivastava
She is one of few closest person to Kaurwaki. She is her personal doctor and a friend. She is kind, tactful and smart.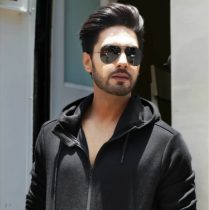 Rohit Purohit as Aarav Mehra
Aarav is personal bodyguard of Rathores with some hidden motives. He is smart, intelligent and tactful. 
Premise – This story revolve around two individual Kaurwaki and Yagya who are just not poles apart in behaviour but in life too. They are like two people who keep walking together but never going to meet. Yagya, who is a emerging rockstar have a perfect life while on the other hand Kaurwaki, a determined businesswoman is trying to join scattering pieces of her past life? When they get deep ,they realised that not only they , their whole family is bind with some hidden secrets. The involvement of their siblings bring some love stories to light which are heartbreaking and heartwarming at the same time. The game of losing loved ones become like a survival forest which get deeper and deeper. 
Genre – Revenge thriller/ Drama/ Romance/ Mystery/ Suspense
PROS (Reasons for choosing this fiction)- 
Unique storyline
Unexpected twists
Badass and Savage female leads
Heartwarming love stories
Bonds between Siblings
CONS (Why you shouldn't read this fiction)- 
Possible Sad ending for main leads
If you're not enough patient for twists
Heartbreaking moments
Yes, Author is little biased toward female leads
Awards which earn by this story in past – 
Favourite Tragic fan fiction in Ishqbaaz Reader's choice award
Favourite Dark/Suspense/Thrill fan fiction in Ishqbaaz Reader's choice award
Favourite Family Fanfiction on Ishqbaaz Reader's choice awards
Below the link is given of award which host on TU
https://www.google.com/amp/s/www.tellyupdates.com/readers-choice-awards-2018-winners-list/amp/
4th winner of Genetal fiction in The Spring Awards 2018 at wattpad
So, if you want me to continue please drop a comment. Thank you for checking out and reading this. Yes, who don't read my other story Zindaan, please give it a chance. It is psychological thriller which twist your mind.
You can imagine your favourite actor as any character, there is no limitations .I just chosed those actors which seems suitable for role like Kaurwaki's character have depth that's why I chose girl with deep eyes, same Sona's character is playful that's why I chose Roshni of YJHJK.
Thank you
Stay safe and Take care
Niyu