CONNECTING DOTS | SHIVIKA | 19 – NIGHT OF LIGHT & DARKNESS
CONNECTING DOTS

| SHIVIKA | 19 – NIGHT OF

LIGHT

&

DARKNESS
---
---
PREVIOUS EPISODE –
https://www.tellyupdates.com/connecting-dots-shivika-18-terrific-intentions
---
---
@MEHRA MANSION
@ANAIKA'S BEDROOM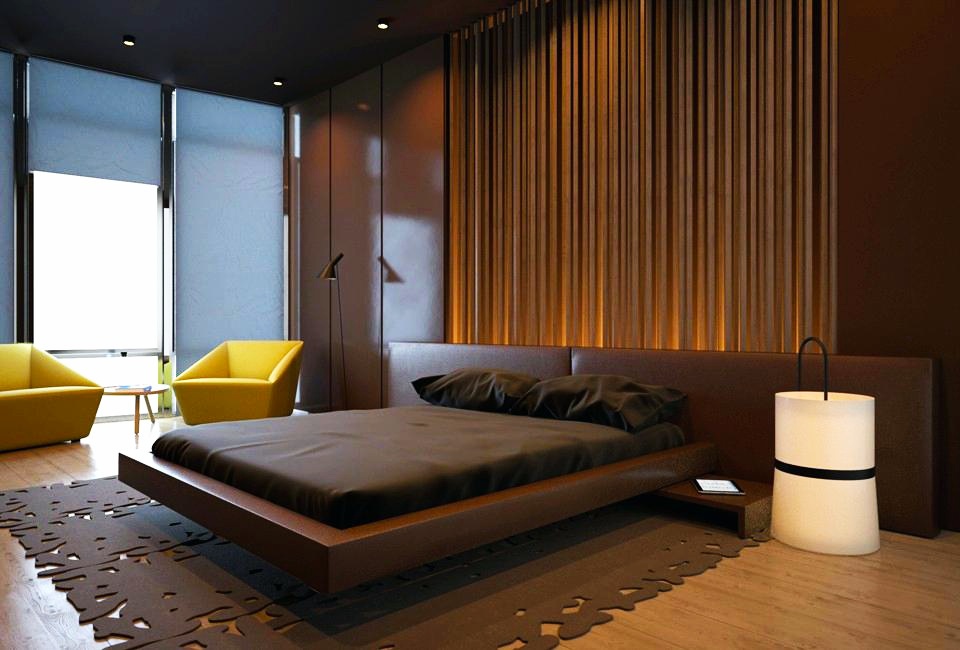 Anaika tries to sleep but fails and again opens her eyes !!…
Anaika "Oh god ye kya ho raha hai !!"…
She angrilly wakes up and picks up a bottle of wine !!…She goes to the balcony and drinks the wine there !!…
She continuously stares at the mumbai city which she can view from her room !!…
Anaika "Raaz jo hai dil mein kya boldu tujhe….aitbaar karun kya phirse tu bol mujhe !!"…
She recalls vivaan words….
FB STARTS
Anaika interuppts "Ohhh so you came here only to convince me for the deal right !!!"…
Vivaan "No anaika…infact i want you to give me another chance !!!…I am changed anaika…I WANT TO MARRY YOU !!!"…
FB ENDS
She drinks more and loosens her hairs !!!…She throws them in the air as a wind blows which refreshes her mind !!…
She stares at the red wine and smiles seeing its beauty !..
Anaika "I think i need more time…itni jaldi vivaan ko mauka dena teri sabse badi bewakoofi saabit ho sakti hain !!"…
She slides the balcony and closes it and goes to sleep !!!…
– EVENING
@MEHRA MANSION
@LIVING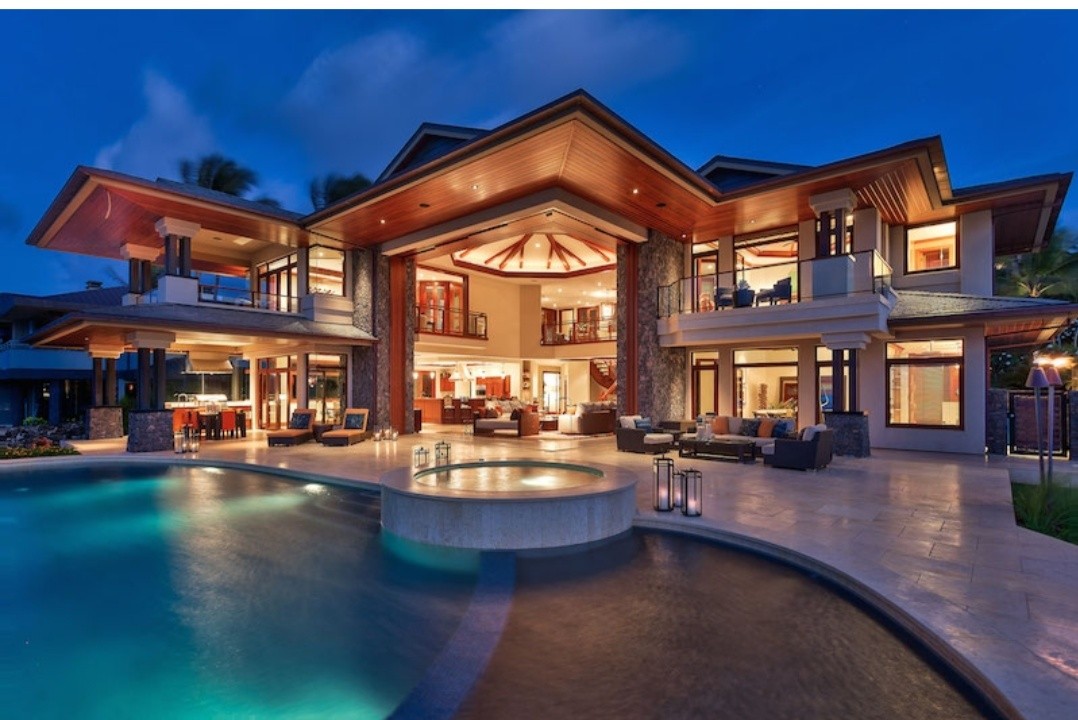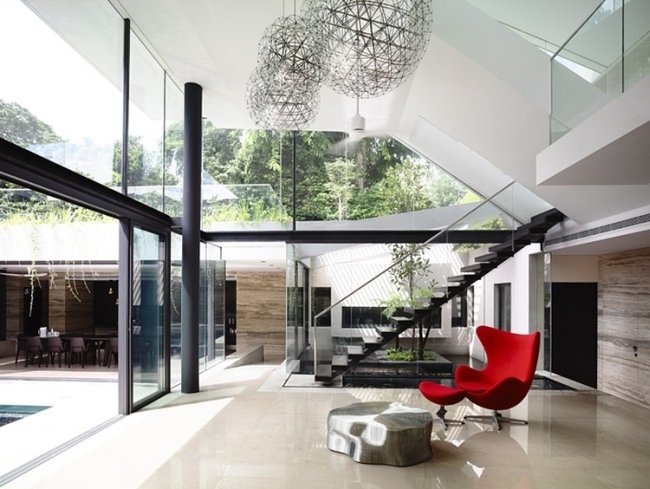 Riyaan, Aaniya, Ishaan, Shreya are waiting for anaika come downstairs…
Riyaan "Yaar anaika is always there on time…par aaj toh suraaj paschim se nikla hai" ?
Aaniya "Dont be mean riyaan…aaj anaika kaa special day hain…let her get ready properly according to her mood"…??
Shreya "I am sooooo excited to see anaika di !!!" ??
Suddenly Nidhi comes to them and starts btching !!!…
Nidhi "Btw shreya…according to my knowledge you're also nominated in some categories of that award function right so…aaj tumne ye kya pehna hain"…?
Shreya is in a white black checked jumpsuit and hooped earrings, her hairs are curly !…
Aaniya "But mom…shreya is looking awesome right !" ??
Nidhi "Whhhat !…Really…hahaha…omg shreya i am sorry but you are looking extremely funny !!" ??
Shreya "Actually chachi i dont want to be the limelight for today as i know if i wear something good people will approach me and atleast for today i dont want it to happen…anyways today is anaika di's and thats why i will be there for her not competing with her !!" ??
Nidhi gets SHUT UP !! ??
Aaniya smirks ! ?
Ishaan turns back and spots anaika coming downstairs !!! ??
Ishaan "Di…."
Everyone turns back and sees her…
Aaniya "Omg" ??
Anaika holds the railing and comes downstairs slowly carrying her beauuuuutiful Hot pink prom dress, styled loose hairs, diamond earrings  !…She is looking an absolute DIVA !! ??????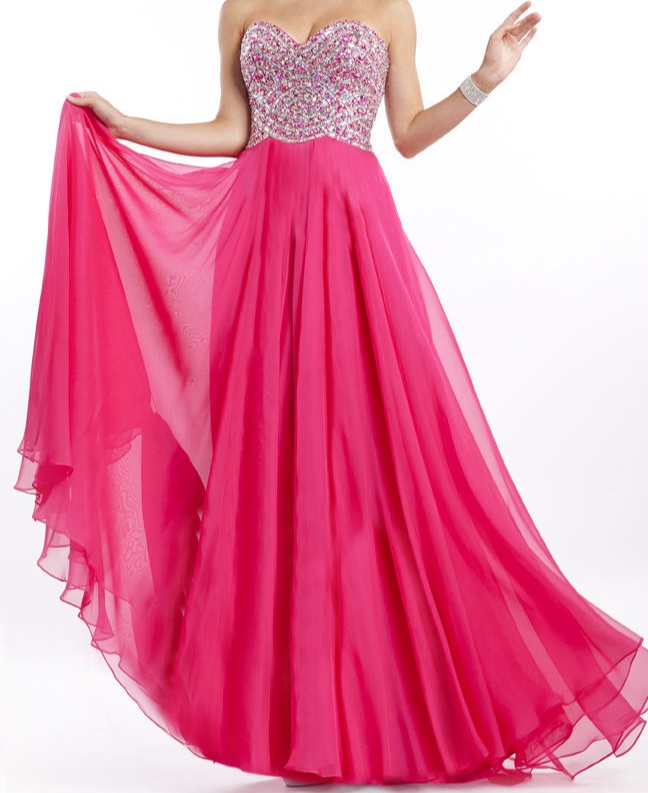 Anaika "How do i look ?" ?
Aaniya "FABULOUS…SPECTACULAR" ???
Shreya "Di you're looking epically gorgeous !!" ????????
Ishaan hugs Anaika ! ❤
Nidhi bursts out of jealousy seeing anaika's stunning avatar !! ???
She makes faces and leaves from there !!…
Anaika "Shreya…umm what the…you're looking !!" ?
Shreya "Di stop thinking about me !!"…
Aaniya "Shreya sacrificed her beauty for you today !!" ?
Anaika "Really…thankyou" ??
Shreya "Stop bullying me bhabs…but di i mean who recommend you this dress…" ??
Anaika recalls…
FB STARTS
@SKYSTAR SHOPPING MALL
@FASHION & YOU
Shivin "Anaika…It will suit you the most !!"…
Anaika "Aap sahi hain but mein aisi…i dont wear these kind of dresses you know that right !!"…
Shivin "Pls for me…only once…pls" ?
Anaika smiles "Okay…but only for tomorrow !!" ?
FB ENDS
Shreya "Bolo naa di"…
Anaika blushes "Hain koi KHAAS…someone special"…☺
Riyaan "Tumhara…Mr Khaas" ?
Aaniya "How romantic" ?
Anaika "No no guyz you're misunderstanding…its shivin who recommended me the dress !!"…
Aaniya "Shivin…you mean your business partner Mr Raichand !!" ?
Anaika "Hmm…okay shreya lets go !!"…
Riyaan "Yaa lets go"…
They all leaves…
@LEONITA HALL (1ST FLOOR)
@SKYSTAR SHOPPING MALL
The Hall is beautifully decorated for the award function !…Everyone are dressed in well designed clothes. Shivin & Ayaan are waiting for Anaika & Shreya !!…They are being seated on the front row !…
Later, Mehras arrives…
Anaika comes near shivin and surprises him !…
Anaika "Hey"…
Shivin turns towards her and gets MESMERISED seeing her DIVA look ! ????????
Shivin "Stunning !" ???
Anaika blushes "Thankyouu" ☺
Shreya comes near ayaan and stands !…
Ayaan "Shreya why did you wore this !!"…?
Shreya "What the hell…everyone is having problem with my dress…i am pissed of it !!" ?
Ayaan "No no i mean you're looking sxy"…?
Shreya "Really.. ??"
Ayaan "Really !" ?
Anaika "Shivin you already met my bro in office…let me introduce you to my sister in law (bhabs)"…
Aaniya walks towards anaika and turns to see shivin but unfortunately she gets a call !!…
Aaniya facing towards anaika "I will be back in a bit"…
She didnt saw shivin's face yet !!…
After a while, Award function starts and anaika is been called on stage !!…
Anchors – We would like to call Mr Shivin Raichand on stage !…Sir pls…
Shivin comes on stage and anaika receives the awards from his hands !! ?
Anchor – Ladies & Gentleman pls give them a big round applause for the female business tycoon of the year !..
Everyone claps…
Shivin "Its a pleasure to give you this award anaika !"…
Anaika "Thankyou so much"…
Anchor – Would you like to give a small speech…
Anaika nods yes and starts a speech
"Iss safar mein akeli thi, log badte gaye, safar aur chota hota padta gaya, phir mere parivaar ne mera saath diya, mera honsla badaya aur aaj dekhiye mei aapke saamne khadi hoon iss award ko lekar…Thanx to everybody jinhone mera saath nibhaya iss safar mein…aur special thanx to Mr Shivin Raichand jinhone hamare company ke saath partnership sign ki aur ek naya muqaam diya haasil karne ka !!"…
Everyone claps after her speech ends !…
She goes to Shreya "Umm yaar i am coming back"…
Shreya "Washroom ja rahi hon !"…?
Anaika "Hmm" ?
She goes !…
@WASHROOM
Anaika is cleaning her hands with handwash and recalling the moment when shivin awarded her with the trofee  !…She smilingly stares at the mirror !…??
O Jaana…
O Jaana….
O Jaana…
O Jaana…
She washes her hands and finally gets out of the washroom !!!…
She sees everyone running here and there and gets SCARED !!!…
Anaika thinks "Ye sab kya horaha hain…ye log bhaag kyun rahe hain"…
She was about to ask a lady who was running but a man accidentally pushes her !!…
Anaika "Mam…aaaahhh"…
She was about to fall and hit the glass window but somebody save her from falling…She breathes heavily when the person holds her waist and shoulder and stops her fall !!…She turns back and spots the person to be none other than SHIVIN !! ???
Anaika "Shivin…shivin whats happening here !!"…
Shivin "Anaika there's a TIME BOMB spotted in this mall…everyone is rushing here and there !!!"…
Anaika gets SHOCKED !!!…
Anaika "Where is family ?…Where is shreya, ishaan, bhai bhabs !!"…
Shivin "Riyaan & Ayaan took everyone downstairs…they r in lift…we need to move fast…hurry up !!"…
Anaika and shivin holds each other's palm and rushes towards lift !…Lift is closed due to lot of people !!…
Anaika "Shivin chalo seedhi o se chalte hain !!!"…
Shivin "Yaaa…lets lets go"…
They goes downstairs via staircase but accidentally people hits them during running !!!…Anaika gets covered by shivin like a shield !!!…Anaika looks at his face when he covers her from people's rushing attacks !!!…
SONG –
Kahi rokhle gham
Kabhi aankh ho namm
Awaaz dil jab tujhe de
Yakeen khud pe
Tanha ho jab hum
Awaaz dil jab tujhe de
Ho…
Uss pal mein saath dena
Haathon mein haath dena
Ho jab gile toh gale se lagana
O jaanaa….
They finally comes downstairs !!!…
O jaana…O jaana…
O jaana…O jaana
O jaana…O jaana…
O jaana…O jaana…(SHOW- ISHQBAAZ REDUX)
They both finally comes out of the mall !!!…❤
---
LINK OF REDUX VERSION O JAANA – https://youtu.be/qoT9VMWgZr8
---
---
PRECAP –
Anaika "Everyone is okay right…where's ishaan !!"…
Shreya "Di he was with you right !"…
Anaika "No i was with shivin…where'ssss ishaan !!!"…
Shivin "Relax anaika"…
Anaika panics badly !!…
LATER…
Anaika forcefully enters into the BOMB SPOT where cops are trying deactivate the BOMB !!!…
Cop "Madam pls dont come here plssss"…
Shivin grabs anaika and tries to take her out but anaika screams on ishaan's name !!!…
---
---
WILL SHIVIKA BE ABLE TO SAVE ISHAAN ? WHATS GONNA HAPPEN NEXT ???…WHATS THEIR FOR SHIVIKA !!!…TO KNOW STAY TUNED….
---
NEXT EPISODE WILL BE UPDATED ASAP
Hey everyone, Thankyou so much for commenting and liking the previous episode…❤?❤?❤?❤
AND GUYZ WHAT ABOUT THE NEW MONTAGE, DO TELL ME IN THE COMMENT SECTION HOW MUCH DID YOU LIKED IT ?? ????
Now pls do share your comments on today's episode…
Till then take care
Lovesss
Riana
?