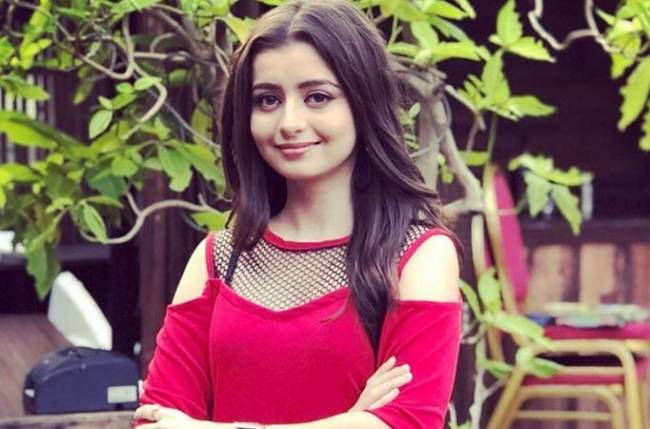 Warning: A non-numeric value encountered in /home/ftpusers/tellyu/public_html/wp-content/themes/publisher/includes/func-review-rating.php on line 212

Warning: A non-numeric value encountered in /home/ftpusers/tellyu/public_html/wp-content/themes/publisher/includes/func-review-rating.php on line 213

Hamari Bahu Silk actors are going through a difficult time as they have not been paid for their work despite working on the show for seven to nine months. The actors are now coming up with their struggle stories.
The lead actress of the show in a live session and revealed some shocking details. She also opened up about what all she had to go through during this last one year while working on Hamari Bahu Silk. Chahat made a startling confession that she was getting suicidal thoughts as she had exhausted all her savings and her producers refused to clear her payment.
She said "We shot for the show for 7 months from May to November 2019, but the preparation began two months in advance so in all we worked for 9 months on the show and have been patiently waiting for our hard-earned money. The first payment also came very late which we should have got in 90 days, but they came up with excuses that they have not received the payment from the channel. They kept pushing the payments and finally made the first payment. We cooperated with them because we didn't know that we are working with people who don't have the intention of paying at all. We never imagined in our dream that the situation would get out of hand. We will have to see such days. In the entire 7 months of shooting, we have only got one month's payment."
She added "Our show went off-air in November 2019 and whenever we asked for money they would blame each other. They would make excuses that the channel has not paid them and once they get paid by them they will release our payments and we like fools believed them."
"After 8 months and especially when the show went off-air things got difficult with each of us. Be it actors, technicians, many even returned to their hometowns. The technicians started calling each other and asking about the money. We always spoke to them respectfully because we never wanted things to get ugly. I have done shows like Tenali Rama, Aladdin, RadhaKrishna but I have never faced any such issues. In fact, I have never asked for my payments, I have always got calls from the Production house informing that Chahat your payment is ready please come and collect your cheque. So, there are good people in the industry with whom we have worked in the past."
"Whatever savings I had which I had earned from my previous shows I had invested while working on Hamari Bahu Silk. Whether it was for travelling, or on food or for paying my rent, I had exhausted all my savings. During that time I kept asking the producers to give me my hard-earned money but they kept giving the same excuses that the channel had not paid them. Things got out of hand for me, as I had no money and I had to pay rent of my house. The landlord kept asking me for money and I didn't have any money to give him. The landlord was not wrong, after all he also needed money. How long can anyone wait for their money? Ultimately, the landlord asked me to either give him his money or vacate the place. I had no other option, I went to one of the Producer's office and cried in front of him. I weeped as I was feeling helpless. I pleaded in front of him to give my money, but he did not pay any heed to my request and once again told me he doesn't have money" the actress revealed.
"I even told him, please give me some amount once you get money from the channel you deduct the amount from my salary. I requested the producer to help me on humanitarian grounds, but he refused to help me. He told me that he doesn't have any money. I was weeping in front of him like a kid. I told him I have worked so hard on your show and I have been the face of your show, does it look nice to see that person in such a state. I mean he made so much money because of our hard work and now the person is refusing to lend me some amount."
Further revealing that the check bounced, she said "That's not all a few months ago, the producers gave us (Zaan and Me) PDC cheques. The show was about to go off-air and we realised that something is wrong and their intentions are not good. We even said that we will only encash the cheques when you will tell us and not before that. You won't believe when we deposited the PDC cheque bounced. Once again they were proved to be fraud. So, when I was crying in his office and asking for money he put up a condition in front of me. He asked me if I return all the PDC cheques issued by him only then he will give me my payment. If you can't then I won't give you money. "
She revealed she had suicidal thoughts "I was crying and was very depressed as my landlord had given me two days time to clear the pending rent. I was all alone in Mumbai and had nobody. I went into depression as I had no money, no place to keep a fridge, TV and other stuff. I could not even vacate the house as I had no other place to go. I was feeling helpless as I had worked so hard on the show for one year, had exhausted all my savings on it and had not taken any other work during that period. And now, I was in a condition where I did not have money to pay my rent. I was so depressed that I called my mother and my co-actor Zaan and I told them I am unable to think anything and feel like ending my life. I was getting suicidal thoughts. I was in a very difficult situation and I can't describe it in words now. "
"We are at least in a better position. We are blessed that we are getting food at home but just think about the technicians who earn daily and eat daily. What about them? They get paid like Rs 500, 1000 per day. They are the only breadwinner for the family. What if they take a drastic step and do something wrong? Who will be responsible? We have been trying to get in touch with them and make them understand but the ground reality only they know." She concluded.

Warning: A non-numeric value encountered in /home/ftpusers/tellyu/public_html/wp-content/themes/publisher/includes/func-review-rating.php on line 212

Warning: A non-numeric value encountered in /home/ftpusers/tellyu/public_html/wp-content/themes/publisher/includes/func-review-rating.php on line 213