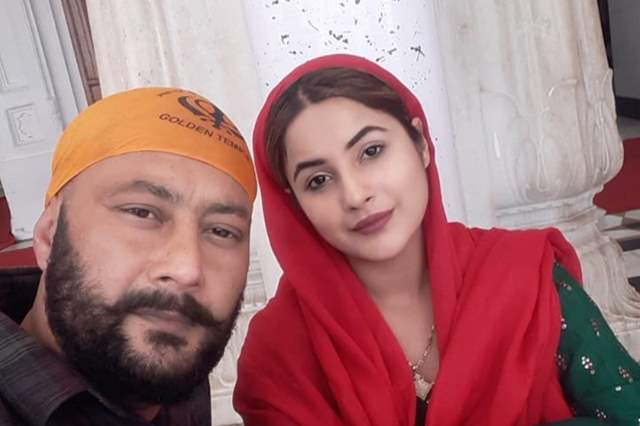 SHOCKING!! Shehnaaz Gill's father Booked for Rape; Responds to the accusations

Warning: A non-numeric value encountered in /home/ftpusers/tellyu/public_html/wp-content/themes/publisher/includes/func-review-rating.php on line 212

Warning: A non-numeric value encountered in /home/ftpusers/tellyu/public_html/wp-content/themes/publisher/includes/func-review-rating.php on line 213

The news has sent shock waves all across. Shehnaaz Gill's father Santokh Singh has been booked for rape charges by Punjab Police. Punjabi Di Katrina's father allegedly raped a woman on a gunpoint in his car. Reportedly, the incident took place on May 14, but police registered the case days later on Tuesday(May 19) after the victim filed a complaint. The woman claims that she was raped when he reached Santokh Singh's house.
As per the reports doing the rounds, after a lover's tiff with boyfriend the victim arrived at Santokh Singh's house after she learnt that his boyfriend named Lucky was residing there. A report in a leading news daily states that Singh was waiting for the woman outside his house. When she finally arrived he made her sit in his car and promised her that he will soon call her boyfriend to meet her. Santokh Singh raped her and even treated to kill her.
Now, to a Punjabi news channel, Singh gave an interview clarifying all the allegations put against him. He also stated that the woman is just trying to defame him by charging such false allegations.
In the video that has been shared on Twitter, Santokh Singh can be heard saying that this woman is a fixer who takes money to remove someone's name from an FIR. He did mention meeting this woman 3- 4 times, however, he stated that this said woman used to address him as a brother. Shehnaaz Gill's father also spoke about a boy named Lucky who was in touch with this said lady. Apparently, they had a fight and Lucky came to stay with him for a few days. This unnamed woman got in touch with Santokh Singh to find Lucky and as he refused to reveal about his whereabouts, the next day there was an FIR lodged against him.
"Lucky Sandhu karke 26-27 saal ka ladka hai jo family member jaisa hai, woh aake mere ghar main 10-15 din rehta tha. Lucky is lady ko jaanta tha aur uss lady ke sath uska jhagda hua aur haata pai hui. Woh mere paas aaya aur kaha meri uss lady ke sath jhagda ho gaya hai aur main koi vaasta nahi rakhna chahta. Agar uska phone aaye toh batana mat main kaha hun. Uss lady ka phone aaya aur usne poocha ki Lucky aapke paas aaya toh maine kaha nahi. Itne time se woh lady Humesha mujhe brother kehti thi. Aur aise ilzaam lagana kaha ki baat hai," he said.
Further Santokh Singh also mentioned the CCTV footage that got captured outside his home which serves as proof of his innocence. Here's his clarification.

Warning: A non-numeric value encountered in /home/ftpusers/tellyu/public_html/wp-content/themes/publisher/includes/func-review-rating.php on line 212

Warning: A non-numeric value encountered in /home/ftpusers/tellyu/public_html/wp-content/themes/publisher/includes/func-review-rating.php on line 213