BROTHERS – a unique bond "Manik's girlfriend Nandini" PART -4
MALHOTRA MANSION.
Kartik ; Laksh and Manik was equally tensed  as what is going on..
Soon a car arrives infront from which Zoya and Noor gets down..
The trio gives them a confused look..
Aditya comes down and invites them inside..
Kartik :Bhai.. could you explain why she is here..
Adi :You said.. you guys need her .. the so called mother.. so i brought her early..
Laksh : Like seriously??
Manik :You must me jokking..??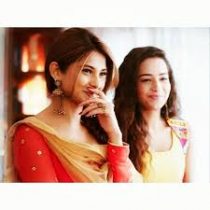 Adi :No.. why will i..
Manik :Why are you two smiling..??
Noor :Its our wish.. and our smile.. don't interfer..
Just then marcus enters..
Marcus : Sir.. the venue has been booked..
Manik :Venue??
Laksh : For what purpose??
Adi : For our engagement???
Kartik :I don't believe you…
Noor :You have to.. and that's why we are hear.. and you know the best part is .. we will be here from now..
The trios were not yet convinced.. by soon they got convinced as Zoya said.. its true..
Marcus showed zoya and noor their room..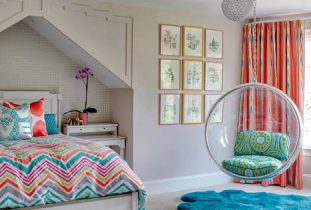 Laksh ; Noor ; karthik ; Manik and zoya were at zoya's room
Laksh :So bhabhi.. Do you like our house..
Zoya : Ofcourse.. its quite huge.. and..
Noor :This room is even bigger than our living room
Kartik :Thats true.. and from now this whole house belongs to you my darling..
Manik :Belongs to her??? Bhai.. have you forgot me.. I am your youngest n cutest brother..
Laksh :Yep.. we forget you.. we onlu need our sister now..
Manik made a sad face..
Zoya :Don't worry.. Manik.. i 'm always there to pamper you..
They both shares a hug..
Adi sneeks into the room..
Noor : Come in jiju..
Adi :Woh.. i was leaving to office.. so kartik..
Kartik :Sorry.. bhai.. i'm on leave today..
Laksh :Yeah.. we are going to chillout woth our bhabhi..
Adi : But…
Zoya :Let them..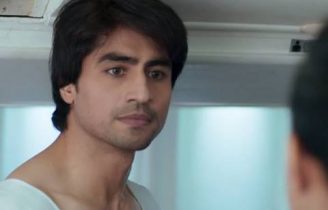 Adi :Okay fine..
Adi goes… And othets starts there chats..
Noor :So tell me so.ething about my jiju..
Laksh :Your jiju.. My bhai he is the best.. He has done lots of things for us.. he stayed with us by ourside everytime..
Kartik :Looks like he is getting emotional.. topic change..
Zoya : My brother-in-laws tell me something about yourself..
Manik :About us.. but what..
Noor :Lets play a game Di will ask you questions and you have to reply to her in fraction of seconds .
Kartik :Done..
Laksh :Wow..
Noor :So Di start..
Zoya : Laksh .. you first..
Laksh :Shoot it bhabhi..
Zoya :Happiness?
Laksh : Family
zoya : bestfriend?
laksh : Sanskar
Zoya : Irritating?
Laksh : Manik
Manik :I'm not irritating..
Noor & kartik :Shh..
zoya : loving ?
Laksh : Adi bhai
zoya : 3 things that you can't live with?
Laksh : Brothers , happiness and food..
Zoya :Manik.. your turn..
Manik :Bang on..
Zoya : Hate?
Manik : studies
zoya : Love ?
Manik : Music
Zoya : Love songs or Rocks?
Manik : Love songs
Zoya : College?
Manik : Canteen
Zoya : Girlfriend?
Mnik : Nandini..
All :What..
Laksh :What the.. crap.. you have a girlfriend..
Manik :No.. i.. its…
kartik :Stop .. yaar you have confessed your self..
Noor :Hero.. you are so fast..
Zoya :Manik do you have her photo.. I wanna see her..
Manik :Woh.. woh.. ph..photo..
Kartik :Show it else we will say to bahi..
Manik :No.. no pls… don't tell him..
Zoya : Then photo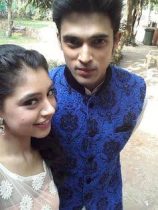 Zoya :She is beaitiful Manik..
Noor : Um.. and cute to hero..  she is perfect for you..
Kartik:Umm.. you are right..
Laksh :Is she blind or something..
Manik :No. Why??
Laksh :She has afterall fallen for him.. that's why..
Manik :Bhai…
They starts there tom & jerry fight as usual..
---
An empty toad is shown..
A women :You have snatched everything from me.. Mr.Malhotra and your sons will pay for it.. just wait until the real game starts… Its goona be painful.. for you and fun for me…