Bringing Back The Light ~ A Twinj Story (Chapter 7)

Warning: A non-numeric value encountered in /home/ftpusers/tellyu/public_html/wp-content/themes/publisher/includes/func-review-rating.php on line 212

Warning: A non-numeric value encountered in /home/ftpusers/tellyu/public_html/wp-content/themes/publisher/includes/func-review-rating.php on line 213

Unexpected Encounter
Kunj was sitting in his cabin, going through some reports, when a knock broke the silence.
" Come in. "
" Good evening Sir. " Ansh greeted with a smile, which was kindly reciprocated by Kunj.
" Sir, there is this patient of Dr. Kumar. Dr. Kumar had an appointment fixed with that patient, but he had to go back early due to some family emergency. What shall we do now ? "
Dr. Kumar was a kind man in his late fifties. He was always generous and was known for helping all those who didn't have enough resources to get a proper treatment. He was also the professor of both Kunj and Akash in their college days, and they were his most beloved students. Being new to the city, both were nervous, until they met him. Over the years, he had become a fatherly figure to the duo, especially Kunj, since Akash had moved to New York after his MBBS. All in all, after Sara, he was the person whom he could call as family.
" Is everything fine at his home ? " Was the first question which came out of his mouth.
" His sister had a small accident sir. So he went to check on her. " Ansh relayed the piece of information which he had, earning a nod from Kunj.
" Is the patient new ? "
" Actually no, sir. This is their first visit here, but the patient does seem to know him from before. "
" Hmm.. Do one thing, send the patient to my cabin, while I talk to Dr. Kumar. If's it's not much serious, I'll see what can be done for now. "
As if on cue, Kunj's phone rang with Dr. Kumar flashing on the screen. Kunj nodded at Ansh, signalling him to go, to which he obliged.
" Hello sir, good evening. " Kunj greeted in a professional tone.
" Kunj, how many times have I told you not to be professional with me ?! " Came the shout from the other side, making him flinch.
" Sorry uncle.. By the way, how's your sister now ? "
" Hmm. She's better now. "
" That's good.. Woh uncle, I just called you to tell you that there is a patient of yours who had an appointment with you today evening. You went back early and that patient is here now. What should we do ? "
" Oh no! It totally escaped my mind. Actually, that's the same case which I wanted to discuss with you. "
" Oh! Is it something serious ? " Kunj asked, being worried.
" Yes, actually. The tests were done a month ago. Me and my friend were handling the case. And then due to some problems, the final tests were delayed. So I called the patient here to India. And now when I checked the older reports, I realised that there are signs of cancer in the cells. It's quite complicated because we couldn't get proper proofs in the other tests. And, there are some other complications too. "
" What ? That's weird, uncle! I've never came across such a case. "
" Yes! It's very rare. That's why this case is important and I want you to handle this one, Kunj. "
" But uncle- "
" No ifs and buts, Kunj. You're good enough to handle this. And I'll also be there to guide you. I'm growing old, my son. I can't handle such cases on my own. And don't worry. All the best! "
" Okay fine, I'll handle this case. But I'll need your help too. " Kunj sighed.
" Sure, my child. And yes, we're discussing this case first thing tomorrow morning. Call Akash too. I need to talk to him as well. For now, check the reports and meet the patient, okay ? "
" As you say, uncle. "
" Okay Kunj, I have to go now. Take care. "
" You too, uncle! "
Kunj hung up, looking outside at the shimmering city. It was a tough task, and surprisingly, he was looking forward to it.
---
Sara was sitting in her room, looking at an album, and smiling. The silence was peaceful, as she was drowned in the good old memories.
" Sara! " Sara jumped, startled with the sudden shout. She looked at the door to find Akash, breathing heavily as if he had just ran a marathon.
" Woah woah. Calm down, Akash! "
Akash sighed, calming his raging breathe, before settling himself on the bed near Sara.
" Now tell me, what happened ? Why are you in such a hurry ? " Sara asked, keeping a hand on his shoulder.
" Wo… I'm so…sorry. " He looked down at his feet, making Sara confused.
" What ?! Are you real ? " Sara was getting  worried now. After all it's not everyday that Akash suddenly comes to her room and says sorry. Nope. That's definitely not him.
" Akash, what happened ? Tell me exactly.. "
" Wh… when you were in the hospital, she came to meet me. "
" She who, Akash ? "
" Vi… Viti.. " There was an unnerving silence for a few seconds, making Akash gulp.
" WHAT ?!! And you're telling me now ?! "
" Look I- "
" Just shut up, Mr. Singhania! Just shut up. "
" Sara, please calm down. " Oh the Irony! It was only a while ago when the same words were said by Sara herself.
" Okay okay, I'm calm, I'm calm… Now tell me, what do YOU think we should do ?! What if Kunj comes to know about this ?! He'll dig their grave right here!!! "
" I know, and that's why I didn't tell him about it. I thought she was just here for annoying me, like she always does! I literally forgot that she's coming back that day! I asked her if he's back as well and she said no. According to what she told me, they haven't met since last Christmas! "
" But I thought they both lived in the same city ?! " Confusion was all over their faces, as both sighed audibly.
"I don't know, I just don't know.. " Akash groaned, palming his face.
" Akash, I have a plan. " Sara chirped, making him raise his eyebrows.
" What plan ? "
" We're going to make sure that Kunj doesn't meet Viti until he's back to India. Till that time we can think of something. "
" And you know what the great news is ?! " Sarcasm laced his voice, making her glare at him.
" Stop with your pathetic sarcasm and just spill it. "
" He's coming back tonight. Viti called just now. That's why I came here running like that. And I'm damn sure they'll come here first thing in the morning! "
" Oh No! Why me God, why me ? " Sara complained, looking up at the ceiling, as if looking at the God.
" I can't do anything about it, that's why I'm scared. Kunj texted just now. I've to go meet Kumar uncle regarding a case tomorrow morning. " Akash huffed, making Sara groan.
" No way in hell! I can't handle your sister all by myself. If they see Twinkle here, things are bound to get messed up. "
" They're already messed up, Sara. All we have to do is wait for tomorrow to see how it all goes. And the worst thing is, we don't even know half of the shit which happened last year. " Both looked helplessly at each other, not knowing what to do.
---
Kunj picked up the file which was kept on his table by Ansh a while ago, and just as he was about to open it, someone knocked on the door. Thinking that to be Dr. Kumar's patient, he kept the file aside and straightened up a bit.
" Come in! "
And what he saw next, left him shocked to the core.
" You ? " A whisper left his lips, as his whole world came crashing down. An unexpected encounter, and he could feel his heart shattering into zillions of pieces!
---
Viti was standing outside the airport, waiting for someone. Her face was devoid of any emotion, but her eyes held anticipation, excitement and what not. Finally her wait was over as a guy came and pounced on her, hugging her tightly. She giggled, before parting away. Both had wide smiles on their faces, as they moved towards Viti's car.
" Vi, I'm driving. "
" Not at all, Mr. Malhotra. "
" What ? Why ?? " He whined, which earned him a glare from Viti.
" Kabir, stop being childish. " That being said, she moved to the driver's seat, while Kabir sat beside her, sulking.
" Viti, all fine ? You look…. disturbed. " Kabir asked, his voice laced with concern.
Viti sighed. She knew she could never hide anything from him, heck, he could read her like an open book!
" I met Bhai some days ago. Sara… she was in an accident. And, she's fine now. Don't worry. "
" So… ? What are you upset about ? " Kabir asked with a raised eyebrow, while Viti continued driving.
" Umm.. actually, they've met Twinkle again. She's living with Bhai, Sara and… Kunj. "
" WHAT ?!!! "
" Yeah. "
" Oh shit! Does Kunj know that I'm back ? " Kabir asked, to which she shook her head.
" Oh God no! That's the reason I never wanted Twinkle to come here again. I don't know why she's even here. I tried but couldn't get any information. "
" Kabir, things are really complicated over there, especially between Kunj and Twinkle. That's why I called you here so urgently. I was here to know why Twinkle came to India, but things are so complicated that I had to call you! "
" Shh. Calm down, Vi. I know how it feels. And I've decided now that it's about time we meet those idiots and clear a bit of this mess. "
" I guess you're right, Kabir. We need to make things right, it's high time. And this time, I'll make sure Twinj get united! " Viti replied with a shine in her eyes, while Kabir chuckled. She parked the car, as both got out and entered the mansion.
" You still ship those two idiots, don't you ? "
" Hey! Dare you say anything bad about my Twinj. They're like the best couple of this world! " Kabir sweat-dropped, looking at Viti with a weird expression, as the girl continued to dream about her favourite couple.
" Well, whatever it is. Right now I'm going to sleep. And tomorrow we're going to meet some old friends. "
---
Character Sketch II
Kabir Malhotra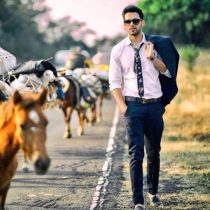 A sweet and naughty guy for his loved ones and a devil for his enemies. Very over-protective of his friends. CEO of Malhotra Industries and Kunj's cousin. Loves Viti Singhania more than his life. Feels guilty for whatever happened in the past and wants to make things right. Has serious trust issues due to his past.
Viti Singhania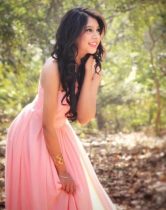 Fiancé of Kabir Malhotra and little sister of Akash Singhania. A bubbly, chirpy yet mature girl. Can be a lioness if you hurt her loved ones.Her world revolves around Kabir and their friends. A big singing sensation all over the world. Wishes to get everything back to how it was before the incident. Ships Twinj since forever. For her, they are "match made in heaven".
---
Hello beautiful people!!! See who's back. *gives a sheepish smile*
Well, today I'm in a bit of hurry so will cut it short. Now the past is unfolding slowly and to be honest, I'm damn excited!
Anddddd, two new entries!! So how do you find Kabir and Viti ?!
And I asked this before also but got no response. So asking again.. Do you guys want me to show bits of other couples as well (Sakash and Vibir) or shall I focus on Twinj only ? Hope I'll get some response this time!
Do tell me your views and thanks a lot for loving this story so much!
Will be back with the next chappy soonish!!
And no proof read today. So ignore the mistakes please…
Till then stay happy and take care.
Lots of love,
Sapphire ❤️

Warning: A non-numeric value encountered in /home/ftpusers/tellyu/public_html/wp-content/themes/publisher/includes/func-review-rating.php on line 212

Warning: A non-numeric value encountered in /home/ftpusers/tellyu/public_html/wp-content/themes/publisher/includes/func-review-rating.php on line 213