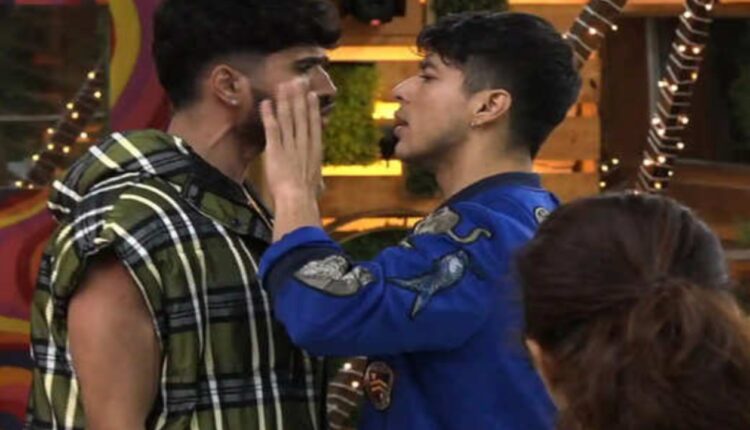 Bigg Boss OTT: Pratik Sehajpal locks horns with Zeeshan Khan; the former pushes him
Pratik Sehejpal who is currently known for messing with almost every Bigg Boss OTT contestant has been one of the most talked-about contestants for the very same reason. Pratik has been picking up fights with everyone since his first day in the house. After his ugly verbal spat with Divya Agarwal, the actor got into a fight with Shamita, and now it's Zeeshan Khan with whom he locked horns during a task.
The fight actually started when the housemates were distributing the household duties. While some were ok with the duties assigned to them some were trying to debate over it. When Zeeshan tried to suggest everyone to sit together and delegate work, Pratik dint liked the idea objected to it. The fight continued during the task as well and finally, Pratik got aggressive and slightly pushed Zeeshan.
The housemates supported Zeeshan as touching someone is not allowed in the house. Karan Nath asked Zeeshan to remove his mic till the time Bigg Boss does something about the matter.
Pratik took the opportunity to get some more attention and continued to trouble Zeeshan.