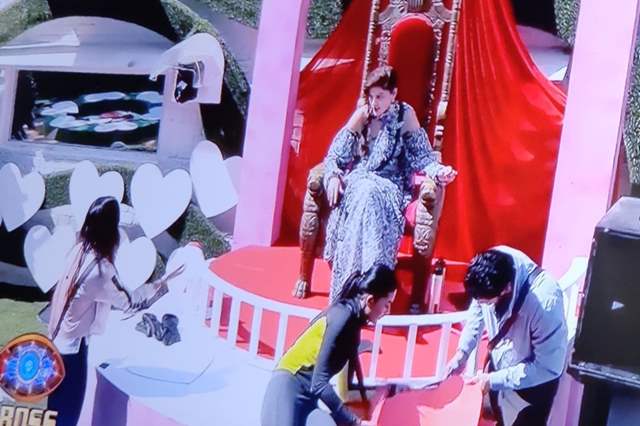 Bigg Boss 14: More Violence on the way; Bigg Boss Cancels the Task
Many people are banging their heads against each other in almost every single episode of Bigg Boss 14 which is coming our way. We saw Eijaz Khan and Kavita Kaushik fight relentlessly over petty issues and then when the captaincy task came, Rahul, Rubina and Abhinav started to fight.
More problems await as the tasks will continue today as well. As per the promos actual violence will happen today and will destroy the task completely. The viewers will witness how guys like Aly Goni, Jaan Sanu and others will literally be loading themselves right at opposite contestants with full speed to almost attack and tackle and that will lead to further problems between everyone.
However, owing to all this, it seems Bigg Boss will have enough of it. Bigg Boss will put an end to all this chaos once and for all. After seeing  the contestants getting physical with each other to snatch and destroy those hearts which was never the purpose, BIgg Boss will announce that the task stands cancelled.
Keep reading this space for further updates.