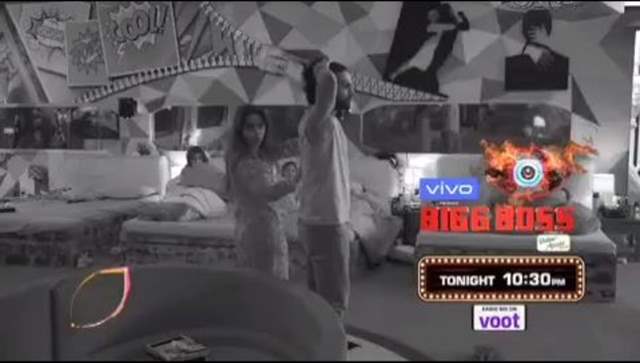 Bigg Boss 13: Vishal Aditya Singh says that the house is HAUNTED and he has PROOF!!
Bigg boss house continuously makes the headlines either with the news of the housemates or with Salman Khan schooling them for their mis-behavior. But this time there is something different which is making the housemates jump up from their seats.
As per the latest promo shared by the Colors' channel, there is something haunted in the house which is spiking the interest of the housemates and the viewers as well. In the promo it is shown that Vishal Aditya Singh tells everyone that there is something which he saw outside when the lights went off. He also says that there are some sounds he could hear and there is a shadow which he can see. Madhurima Tuli too quickly agrees with him and says that even she has felt someone pulling her blanket.
Have look at the promo:
Now there is a chance that there is really something out there which is making the housemates believe that the house is haunted. And there is an equally good chance that Madhurima and Aditya are pulling a prank on the housemates and are trying to scare them to create some more entertainment value in the show. Now we have to wait till tonight episode to find out what's happening and if the shadows are for real.