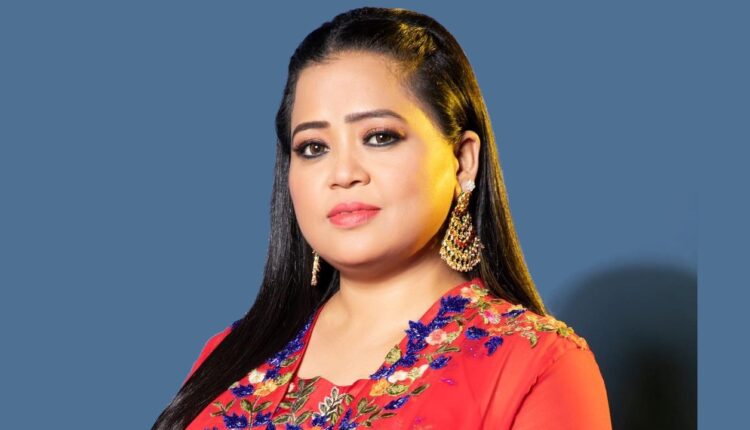 Bharti Singh on leaving her 12 days old baby at home and going to work; says, "It was tough"
Bharti Singh recently surprised everyone when she returned to shoot of Hunarbaaz: Desh Ki Shaan just 12 days after delivering her baby boy. Leaving a newborn at home can is indeed difficult for any mother.
Bharti talked about it in an interview with BT, and shared, "I won't deny that it was very tough to leave my 12-day-old baby at home. I was extremely emotional and cried a lot when I left for work. But, thanks to technology and science, I could do a lot of things for my baby even while being physically absent. There are cameras installed in the house. So, I could watch him. I pumped milk before leaving, which sufficed for the day. He sleeps all day. I have been on stage since I conceived. So, by default, my child has also been on stage since he was conceived. Naturally, he is used to noise, shor-sharabe mein bhi so jaata hai. Also, Haarsh and I are fortunate to have our families by our side to take care of the baby. In fact, the two grannies are always fighting amongst themselves for a chance to pamper him (laughs)!"
Talking about how motherhood has changed her, she said, " Zindagi ke har padaav par changes aate hain. When you are single, you are carefree, but when you get married, other responsibilities get added. I guess that's God's way of training you for motherhood."
She added, "Motherhood has changed me in more ways than one. I have started taking quick showers, as I want to rush to be with my child and see what he is up to. I keep staring at him when he is asleep. It feels like a miracle that he was in my womb for nine months and I gave birth to him. It angers me when someone tells me ' Arre, he looks just like Haarsh.' For nine months it was me carrying him in my body and how come now he looks like Haarsh? He looks like me when he is asleep and resembles Haarsh when is awake. Hamaara bachcha uske mummy aur daddy ki tarah chalaak hai (laughs!)."
When asked if her flirtatious acts with male celebs on her show continue, now that she is a mother, Bharti said, "When I got pregnant, I would feel shy ki logon ko lagega ki pet mein baby hai phir bhi flirt kar rahi hai. Now that the baby is born, I will get back to my histrionics (laughs!). Also, how can someone not praise beauty? It's all a part of my act. Toh flirting toh chaalu hi rahegi, woh bhi Haarsh ke saamne ekdum bindaas. After all, he is the one who writes those lines," she cracks up.