Bade Achhe Lagte Hain 2 Review: New charm added to the old concept
Bade Achhe Lagte Hain 2 brings the same essence and story of the old Season. The story revolves around Ram and Priya, two poles apart personalities. Ram and Priya have left hopes that love will enter their lives. Ram thinks he is meant to live a lonely life. Same way, Priya also thinks that love isn't made for her. Priya is strong-headed, just like Ram. Their common thing is that they both can do anything for their families. Ram and Priya get into an arranged marriage for the sake of their families. Love enters their lives and binds them into an unbreakable bond.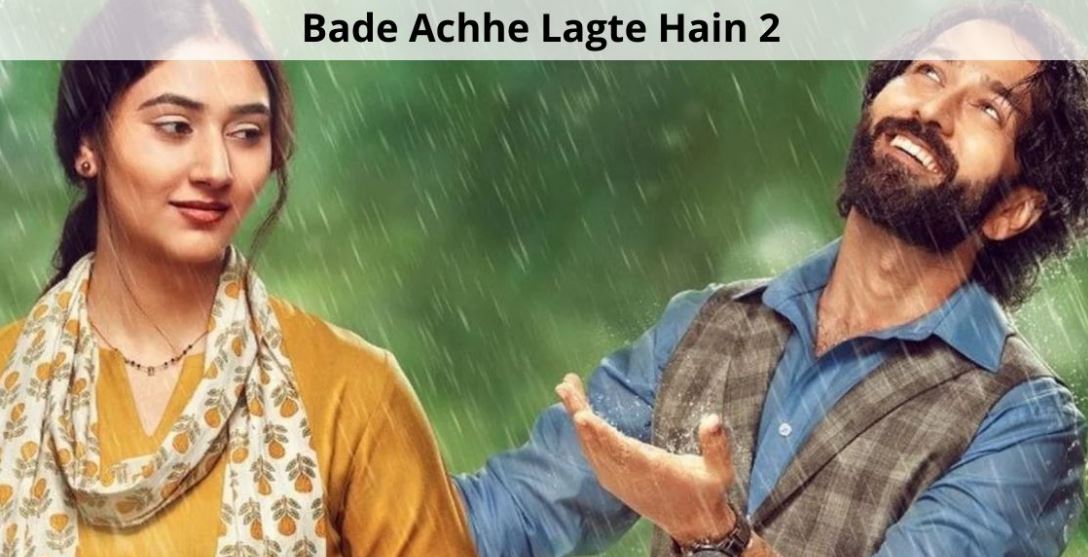 Main Characters:
Ram Kapoor: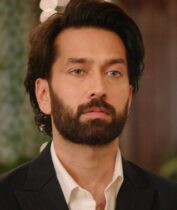 Ram is a handsome, rich, smart and dedicated businessman, who does the best for his family. He loves his family over everything. He is aged 38 years, and he is still single. He was deserted by the love of his life, Vedika, who got married to another businessman Shashi. Ram loves his step-siblings Shivina and Shubham. He keeps his dad's last wish, and looks after his family's happiness. He isn't much appreciated and valued by the family, but he doesn't care about it. He always keeps a clean heart for everybody. He falls in love with Priya after their marriage.
Priya Sood: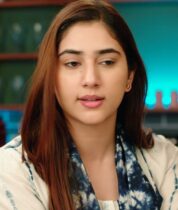 Priya is a simple, witty, straight-forward, hardworking girl. She runs a bakery along with her siblings. She shoulders her family responsibilities. She is aged 32 and experienced a heartbreak. She belongs to a middle-class family, and deals with many problems in the family. She lives with her mother, Meera and sisters, and cousin brother Akshay/Akki. She doesn't have any faith on men, after her dad abandoned her family. She lost her love to her sister Maitri. She regrets on some failed relations in her life. Priya doesn't have faith in love anymore.
Cast:
Disha Parmar as Priya Sood
Nakuul Mehta as Ram Kapoor
Shubhaavi Choksey as Nandini Kapoor
Pranav Misshra as Akshay Sood
Sneha Namanandi as Shivina Kapoor
Anjum Fakih as Maitri Sood
Abhay Bhargava as Mahendra Sood
Kanupriya Shankar Pandit as Meera Sood
Alefia Kapadia as Sara Sood
Manraj Singh as Shubham Kapoor
Ajay Nagrath as Aditya Shekhawat
Aanchal Khurana as Brinda Shekhawat
Utkarsh Gupta as Kunal
Abhinav Kapoor as Mukul
Poorti Arya as Twinkle
Vineet Kumar Chaudhary as Shashi
Story So Far: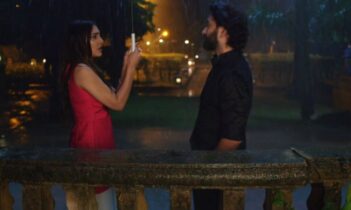 Ram and Priya's lives are seen. Their families are introduced after a little bit of their primary scenes. Ram is seen living a rocking life, having everything at his fingertip, just lacking love. He promises his ex-girlfriend Vedika that he is ready to do whatever she says, even if it gets tougher for him to accomplish. Vedika had asked him for a favor. She makes Ram fix his sister's marriage with her brother-in-law on her husband's insistence. Her husband Shashi wants to take the business to the peak after getting collaborated with Ram's company.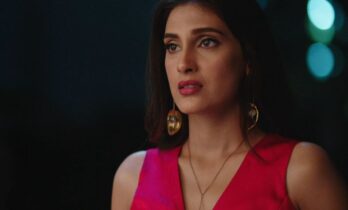 Ram respects his feelings for Vedika. He doesn't blame her for leaving him and marrying someone else. He is still humble towards her, which shows that he has a heart of a innocent child. Ram doesn't believe in holding grudges. Shashi gets glad that Shivina and Siddharth's marriage is fixed. Ram is seen sharing his one-sided love story. He believes that even one-sided love is powerful. Vedika also has feelings for Ram. She had to marry Shashi because of her family. Ram and Vedika's story is now completely over.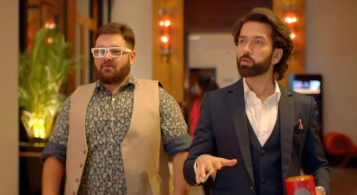 He is happy to keep relations with her, through Shivina and Siddharth's alliance. Other side, Priya is a depressed soul. She has lost her lover after four years of dating. She didn't know that he will change his mind overnight and marry her sister. Priya doesn't believe in love anymore. Ram loves rains and wants to enjoy his time, while Priya hates rains. Ram and Priya's poles apart characters are seen. Their different family backdrops, their families and internal issues, struggles and some fake relations are seen as well.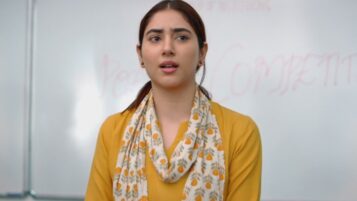 Later, Priya gets a customer's call for a bulk cupcakes order. The customer turns out to be Ram. Ram makes sure that Shivina gets what she wants. He loves his little sister a lot. Shivina is in love with Priya's cousin Akshay. Their love story gets revealed later. Shivina gets engaged to Siddharth, while Ram arrives late for the engagement. Ram gets sad that nobody awaited his arrival for the big day. He doesn't take it on his heart.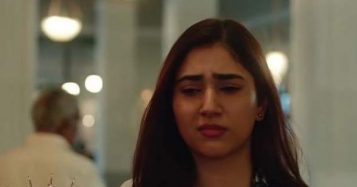 Ram and Priya show their same characteristics of self-tolerance and patience. They have a meet at the restaurant, where they come to meet their respective dates. Priya gets hurt after a guy refuses her. To add up to her troubles, her dad humiliates her and curses her. Ram comes to Priya's rescue as a helpful stranger, who pacifies her just when she needed someone. Priya deals with many problems. She tells Akshay that she has no time for love, since she is a strong person. She doesn't want her emotions to make her fall weak.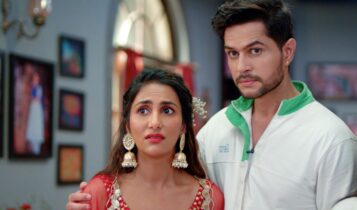 Priya and Ram's story starts developing because of Shivina and Akshay. Shivina runs away from her Sangeet just to meet Akshay. Ram learns that Shivina doesn't love Siddharth, but Akshay. He promises to get her married to her love. Akshay keeps a condition that he can't marry Shivina, until his elder sister Priya gets married off to a decent guy. Akshay wants Priya to settle down. Ram and Priya's alliance gets fixed by Nandini, just for Shivina's sake.
Our Take: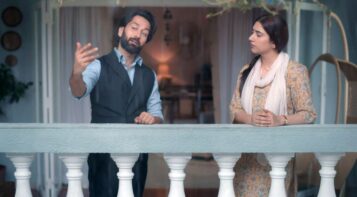 The story seems to get a good kick-start because of the leads. Though the concept of the show is the same, just the actors and sets are freshly added. The leads Nakuul and Disha do a great job in playing legendary characters Ram and Priya, matching up to the Season 1's actors. The cast comprises of known names from the small screen industry. All of the cast are very apt. Story goes on a good pace, but there are no surprise elements left. The viewers would try to relate or compare this season with the earlier one. This is something new that stands out despite the pressure. Sets, costumes and visuals, its all amazing. The USP of the show are the leads, their fun banters and chemistry.
Overall: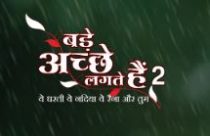 Its a good clean family entertainer. Viewers can enjoy the scenes once Ram and Priya's chemistry starts to bloom.
Our Rating:
4.5 out of 5
Feel free to post your reviews in comments below. All off-topic comments will be deleted.