A Fairy Tale Love Story (Part 44)
Hi guys, yesterday I was going to post but it got deleted and I am that much angry so couldn't write anymore. But today I again wrote it for u all as I know you all are missing it. I have a news for u all but tell after today's episode. Let's start today's episode…..
Riddhima : Tell Ishu bhabhi. I'll handle bhai.
Vansh : Yes Ishani. We are curious to know Aryan's condition. Tell fast.
Ishani : Ok. Ok. I'll tell. (Looking Aryan) I have to tell. When I got to know I am pregnant, I was hell happy but when I told him that, he….he… (she bursts into laughing )
Riddhima : Don't make us this much curious. Tell, even we want to laugh.
Ishani(😆) : He….this fool….He fainted hearing it.
Everyone laughs while Aryan stood awkwardly.
Vansh(😂) : Aryan….you fainted…🤣🤣🤣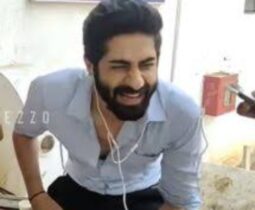 Riddhima(😝) : Bhai…I didn't thought that my brother is a scary cat who faints hearing a happy news. 😂😂😂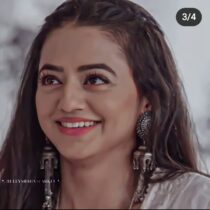 He patted Riddhu's head in funny way.
Aryan : What else will I do when she surprisingly told me such a news suddenly?
Uma controlling her laugh, said.
Uma : Whatever happened is really funny but let's celebrate the 2 "Good News". Let's do Aarti of Ishani and Ragini.
Anupriya : Yes. You're right Uma. Let's do it.
Then both families celebrated and went to bed. (I didn't explain because I don't want to make it bore. )
Next Morning
The sun rays peeped into room through window and tries to disturb a peacefully sleeping Vansh. Vansh is trying hard to complete his sleep in spite of sun rays but the chirping birds again failed his plan. Finally he opened his eyes confirming his failure.
But the scene he saw when he opened his eyes gave a soothing effect to his heart. Riddhima…..his WIFE….is drying her hair using towel. Tiny water droplets are dipping from her hair tips. He stared her like there is no tomorrow.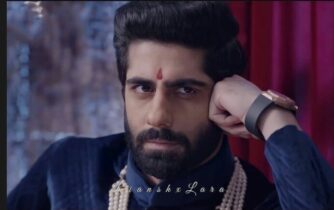 She saw him staring her so she looked him questioningly.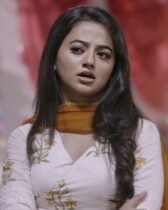 Riddhima : What happened to the GREAT VR? Why are you staring me like this ?
Vansh woke up from bed and went near her.
Vansh : Dear Wifey, didn't you heard that thaadna free of cost hai? (Staring is free of cost ) And I have full right to stare my wife 🤩.
Riddhima : Then stare. I have many other things to do.
Vansh : Not only Stare, I know many other things too. Want to try ? (He winks 😉)
Riddhima(☺️) : Vansh…….(blushes☺️)
Remembering college incidents she again turned into angry mood.
Riddhima(😡) : Are you out of your fighting mood? Yesterday you seemed very interested in fighting, what happened now ?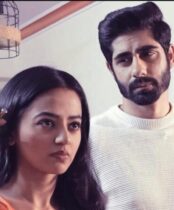 Vansh : Sweetheart, you know very well that I can't be angry with you for a long time. Please forgive me sweetheart. I won't make you jealous anymore. Promise.
Riddhima : Ok. I forgave you this time but that doesn't mean I'll forgive you every time.
Understood ?
Vansh : Ok 🙂.
Riddhima then started to pack her bags. Vansh is shocked by this act.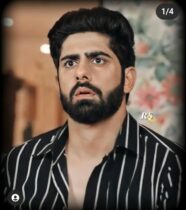 Vansh : What happened sweetheart ? You said our fight is over and now you're packing your bags and leaving me.
Riddhima is laughing.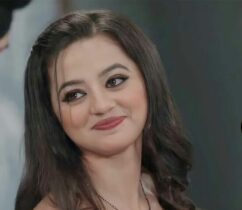 Riddhima(😆) : Vansh, Did you forget about medical camp ? It starts from today.
Vansh : Oh…how could I forget about it ? No problem, I'll freshen up and get ready soon. Then I'll pack my bags.
Riddhima : Vansh…I already packed your bags. Now go get ready fast.
Vansh : As you order my highness.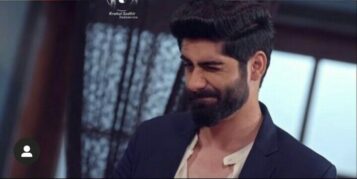 He winks 😉 and went to bathroom while Riddhima smiles seeing his cute act 😍.
Precap : Medical Camp
Hope you all enjoyed the episode. Please don't forget to comment. At least drop a emoji. That matters a lot to us.
There is a news… my exams again postponed to 28 June. So I'll try to post in a gap of 2-3 days. Hope you all will understand my situation. I'll come back with regular updates after my exam till then Bye.