Zindagi Abhi Baaki Hai Mere Ghost Review: Weak storyline with nil captivating aspects
Life OK's Zindagi Abhi Baaki Hai Mere Ghost brings the concept of horror comedy. The story is about an orphan guy Yug, who is a poor fisherman. He enjoys his life's every day. He misses out his family whenever he sees parents and children's love. He has his best friend Johny who always supports him. Yug dreams the same dream every day. He wishes to have a big family with whom he can stay and share his happiness. Johny feels Yug's dream can never get true. Yug still has hope.

Yug loves his childhood crush Sophia. He visits the haunted place Palekar mansion when he knows Sophia is in danger there. Yug meets the ghosts and gets attacked by them. He then gets inside the house and gets to know the ghost family. He gets attached seeing the happy family photos there. The ghosts tries to send him off and find Yug a nice guy. Yug befriends the ghost family and begins to stay with them. The ghosts have a hidden motive to help Yug. They make Yug their family member and help him in winning Sophia's love. Yug begins to enjoy all the luxuries of his life in Palekar family.
Main Characters:
Yug: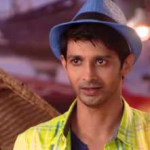 Yug is simple, loving and good natured guy. He is a fisherman by profession and works to deliver fish orders along his best friend Johny. Yug is a happy go lucky guy. He wants to live life to the fullest. He regrets that he is an orphan and was left by his parents. He wishes to have a big family some day. He loves Sophia and always helps her out. He wants to get noticed by Sophia and win her love. Yug can go to any extent to secure Sophia. He lands in Palekar mansion and gets loved by Palekar family. He befriends the ghosts just to get a happy loving family.
Sophia: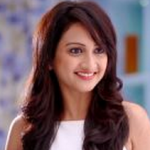 Sophia is the most beautiful girl of the town. She is simple, friendly and a nice human being. She is very caring towards her loved ones. She loves her dad Peter the most. She has bad equations with Veronica. Sophia admires the one who helps her and is good at heart. She is not aware of Yug's love for her. She wants to visit Palekar house. She does not believe that ghosts exist in reality. Sophia lives like a princess in her home and is pampered by her dad a lot.
Ghost Family: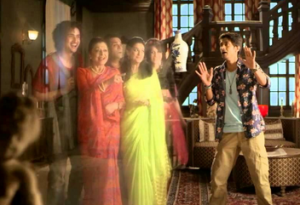 The Palekar family died by some incident and now they have turned into ghosts, who stay at Palekar mansion. The most eldest member is Dadi, who is very friendly and sweet. Dadi is glad that the Palekar house is named to her till date. She does not want anyone to occupy her husband's last sign. The ghost family accepts Yug seeing how miserably he needs a family's love. The ghosts are not bad at heart and just keep brokers, buyers, architects and unwanted people from their house. They find Yug convincing by seeing his simplicity and honesty.
Cast:
Dhruv Raj Sharma as Yug
Kanika Kotnala as Sophia
Tiku Talsania as Sophia's dad Peter
Tanaaz Irani as Veronica
Smita Bansal as Yug's ghostly Maa
Anita Kanwal as Yug's ghostly Dadi

Story So Far: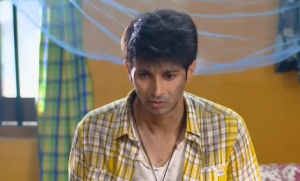 A couple comes to the old Palekar Mansion. They find it scary haunted place and hears ghost asking them to leave. The couple flees from there to save their lives. Yug is a fisherman, who stays with his friend Johny. He is an orphan who misses his family a lot. Yug's intro scene is shown. Yug wakes up in the boat. Johny breaks his dream. Yug tells his dream of a family. Yug loves a rich girl Sophia. Sophia leads a lavish life. She decides to visit the haunted Palekar Mansion with her friends. She bonds sweetly with her dad. Yug adores Sophia and gets her photo in his phone. Yug hears Sophia's friends planning to leave Sophia at the haunted house. He feels she is in danger and should save her.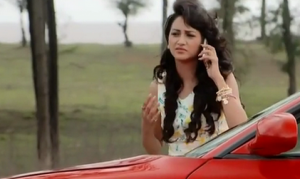 Sophia gets ready and her friend informs everyone that she is coming. Yug comes to the haunted house before Sophia. The ghosts threaten him to leave and attack Yug. Sophia's dad Peter stops her from going to Palekar's house. Yug wakes up at his home and gets relieved knowing Sophia is fine. Yug tells Johny that he knows Sophia since childhood and recalls those moments. Yug and Johny get a big fish order. Yug misses his family and thinks he has to no one to share his happiness. A boy tells a foreigner about the haunted house. The foreigner finds it artistic and thinks to stay in the house. Sophia's car breaks down and she does not get any mechanic. Yug passes by and offers her help. He repairs the car and it starts. The foreigner pays money advance to buy Palekar mansion. The broker fools him and dupes him of 10 lakhs.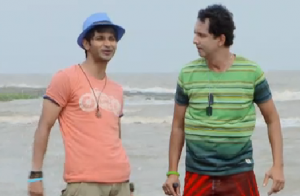 Peter's wife Veronica is shown. She is very classy and does not get along Sophia well. Sophia sees Yug and thinks to thank him for repairing his car. Yug imagines Sophia being sweet and thanking him. Veronica creates troubles for Sophia. The broker informs Peter about the deal with the foreigner. The foreigner spots the ghost in the Palekar mansion and meets Peter. He tells Peter about the ghosts. Peter does not believe it. Peter turns out to be the new architect hired by the foreigner. The ghosts of the house scare them and make them run. Sophia throws love letters in the sea and says one day her prince charming will come. Yug looks on and hears Sophia. Yug rushes to save Johny after knowing of thunderstorms in the sea. He feels he lost Johny and cries. Johny comes back and says he got saved. Yug hugs him as Johny is his family. Yug loses his boat in the storm and gets in hardships. He does not have money to pay rent of his house and shop. His business also suffers a loss and he loses his rented house. Yug struggles to earn money. He tries finding some place to stay. Yug then lands in Palekar mansion.
Our Take: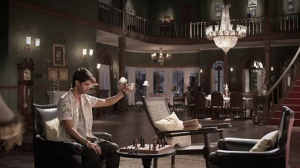 The concept is not fresh and does not hold any special creativity to make the show watchable. The show looks an comedy genre extra put up on the channel with a horror touch. Even though, the horror would be fixed for initial episodes. The comedy factor is upcoming episodes can make it score more. It reminds of the similar concept movies. Few scene looks completely picked from horror movies. The show does not succeed in creating the horror effect and also fails in providing any rib tickling comedy. The screenplay is just moderate, though the pace is good. It is a bad attempt on the horror comedy genre front. The cast is not so additive crowd pullers to gain TRPs. The actors are fairly sorted in their roles. The characterization is still to be seen ahead. The show has nothing more in it than what promos show. Some great actors Tiku Talsania, Tanaaz Irani, Smita Bansal, Anita Kanwal are just watchable. The lead actors Dhruv Raj Sharma and Kanika Kotnala lack in chemistry. Kanika is graceful and lightens the screen by her good bright costumes and bubbly nature. She has more impact than Dhruv Raj Sharma. Dhruv's characer of Yug plain simple look. He lacks in bringing the heroic feel.
Overall: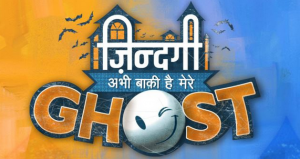 The show lacks in concept, fresh appeal and stellar cast. It has no surprising elements. It is a fair pass time show. Viewers who strongly want a change from other channel at 7.30 PM slot can switch to this show. Nothing else remains to hold interest. It just looks a weak attempt by Life OK.
Our Rating:
1 out of 5
Feel free to post your reviews in comments below. All off-topic comments will be deleted.