Omkara : If I didn't had courage then I would have never left Oberoi mansion, Shivaay.
Shivaay : Bade paapa pata nahi aise kyun kiya ? Yeh sab karke kya mila unhein ?
Omkara : How is my Mom, Shivaay ?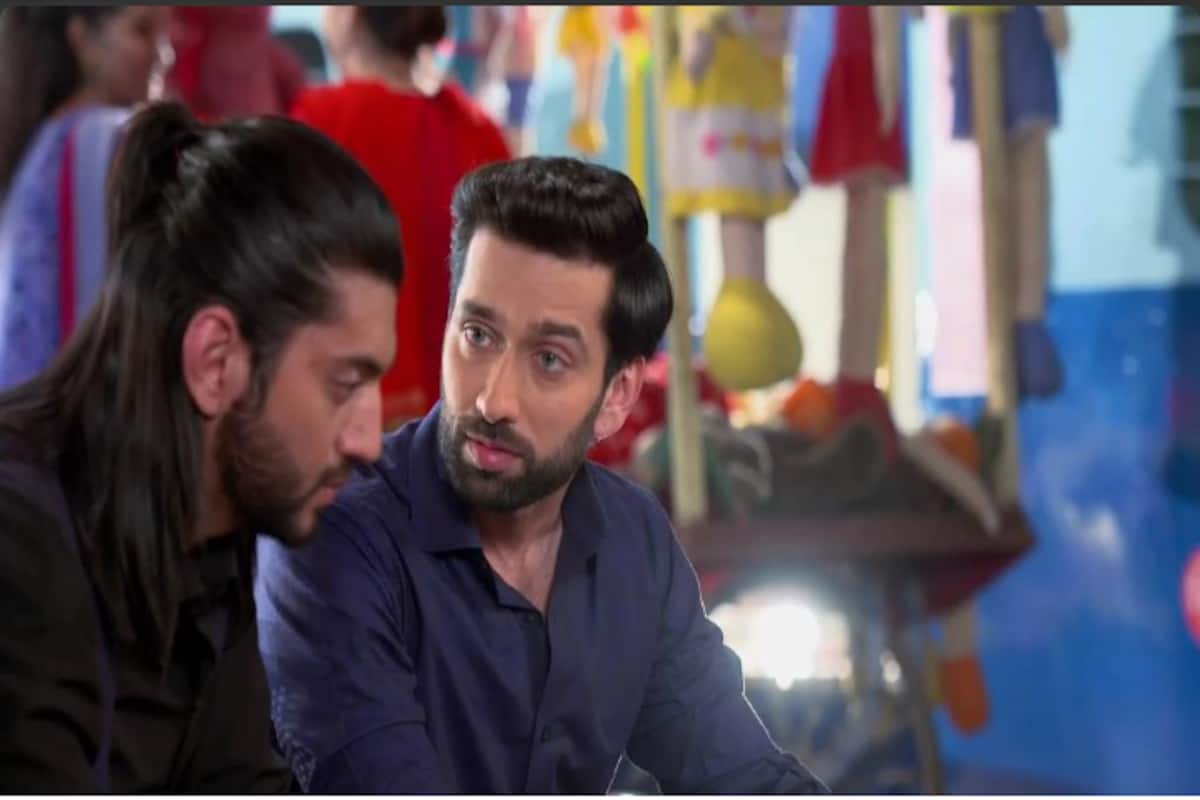 Shivaay : Badi maa ko yaad aa rahi hein apne bete Omkara kee…..Tum mere bhai ho Om, please At least once you should come back.
Omkara ; You know the reason Shivaay. Please don't force me . The habit of consuming alcohol had made me so much weak and I realized it now . This girl is the owner of that tea stall.
Shivaay looked Gauri .
Shivaay : Joh bhi nuksaan huwa hein uske bharpaai ke liye yeh paise..
Gauri : No , Mr. Shivaay. Mein muft mein paise nahi leti, yeh mere usool ke khilaf hein….Nuksaan aapke bhai ne kiya hein….
Omkara : I am sorry Gauri .
Gauri : Woh sirf dukaan nahi thaa , mere sapnon kaa dharohar thaa…..Log wahan chai ke chuskiyon mein tareef dete the woh mere liye har roz ek ummeed banati thi. Ladne ke liye mujhe shakti milti thi…..Aap aapke ghar se beghar huye hein. Mein wajah nahi poochungi kyunki mujhe pata hein aapke dil mein zarur bahut saare uljhanein pade hein….But for the loss and for repaying the debts I need a job……That 's what I was asking you .
Omkara : You will get the job, Gauri.
Omkara came near her and looked her eyes intensely. Gauri looked those deeper eyes.
Omkara : Your tears won't lie I realized it now . Mein bhi wajah nahi poochunga tumhare Paapa ne aise mujhse jhoot kyun bole ? Har insaan kee zindagi mein kuch raaz hein, kuch uljhan hein jisse hum kisi se keh nahi paayenge ….Come to my art hub tomorrow morning.
Gauri : Thank you Omkaraji. Thanks for trusting me.
Omkara : Trust !!! You are a true person and a courageous girl. I don't know whether I can trust any one in life as my life witnessed so much . But I will try to trust you.
Gauri : And I will try to win your trust.
They both looked each other and Gauri walked away from there.
That was the beginning of a new bonding. Next day at the art hub Gauri reached in time and she saw Omkara working on a sculpture
He was trying to giving colours to the sculpture.
Gauri ; Yeh Ganesh ji kee murthy toh bahut sundar hein.
Omkara turned back and smiled helding a cup of tea.
Omkara : Would you like to have tea from this artist ? Chai ke chuskiyon ke saath ummedein toh milte hein. You only told this to me, Gauri.
Gauri smiled and held the cup from him.
Omkara ; Sit there and have your tea.
Gauri smiled and started having tea .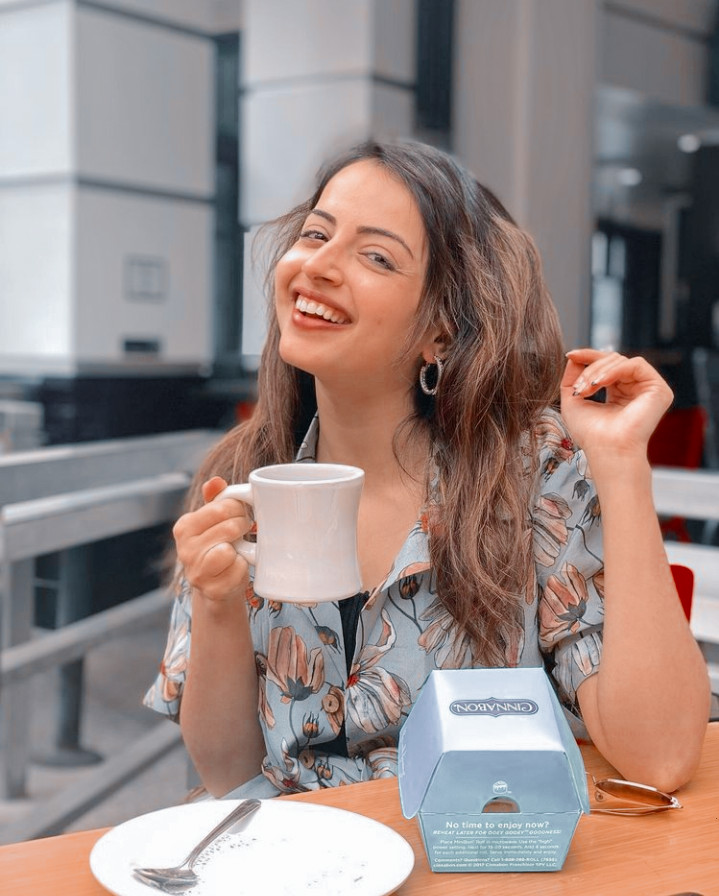 Gauri : Chai acchi hein. But if you would have added sugar bit more it will be more good.
Omkara : Itne sweet chai banane kee adat nahi hein.
Gauri : I will make tea.
Omkara : Yahan sirf chai banana hi nahi hein tumhara job. Tum meri personal assistant rahogi. Yahi hein tumhari job.
Gauri : Thanks , I will try to do my level best Omkaraji.
Om's phone was ringing constantly.
Omkara  : Pick the call Gauri and say that I am working on artistic piece . I need peace of my mind .
Gauri : Sure. I got it I have to check everything related with your profession and make sure nothing should distract you when you are doing your magical work.
Omkara nodded his head with a smile.
Gauri picked the call.
Gauri : Ji aapko aapke orders mil jaayenge . Please abhi Omkaraji ussi order mein hi kaam kar rahe hein.
Gauri totally became full fledged in her work. Days passed and these days there talks were less. One day Omkara's work was going on and it almost went night. Omkara and Gauri had to reach a resort for giving the pots designed by Om. Om was much involved in work and Gauri was standing outside the work area. The wind was breezing and Gauri was shivering due to the cold weather. Om's eyes went towards there and he came near her and gave her his overcoat.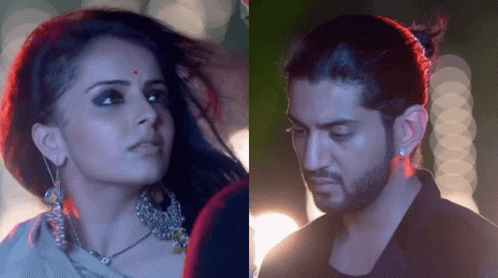 Gauri and Om looked each other intensely.
Omkara : Please wear this Gauri.
Gauri took the over coat from his hands .
Omkara : Only one pot is left. Afterwards we can leave.
She nodded her head. They went together and gave the pots.
Omkara ; Gauri , you can leave now. It's too late naa. I am sorry I have to finish it as it was urgent
Gauri : Koyi baat nahi Omkaraji. I am highly impressed with your dedication towards your profession. Your hands are magical.
Omkara smiled and said : Good night
Gauri :Good night Omkaraji.
Gauri get down from the car. She recalled her mom's words as her mom has insisted her to buy some things for household. She started walking towards the shop. After the purchase when she was walking through the road she saw Omkara walking towards the pub.
Gauri rushed behind him and called him : Omkaraji!!!
Omkara : Gauri tum yahan
Gauri : Aap phir se sharab peene jaa rahe hein kya ?
Omkara : Haan.
Gauri : Please don't do it. It's not good for your health.
Omkara : Who are you to show concern towards me ? Be in your limits Gauri. You are just an employee.
Gauri : In that case I can't see my boss taking a wrong path. I won't allow you to go inside.
Omkara : This is the medicine for healing my pains, Gauri. You won't understand.
Gauri ; You are such a coward, Omkaraji… Instead of facing the hardships you are intoxicating your mind with poisonous alcohol. How long you will do this ?
Omkara : Then what will I do ? What will I do Gauri ? No one can understand it.
Gauri made Om to sat at the corner bench. She sat beside him.
Gauri : If you really think this alcohol can heal pains then give that to me too. I also want to know whether this can change the bitterness of my life.
AN ; HELLO EVERY ONE, It's been so long I came here. Hope you all are doing well. I actually left so many things as unfinished here . My health hasn't cured fully , I have to read and recollect where I left and needs to develop the plots of unifinished FFs. When I felt relief I started with a fresh story and it's making me happy that I am able to write for Rikara as they always remain our favourite.