Omkara's view
How the longing waves of time has passed and how much we faced Gauri ? I felt myself as alone in my pains and even the brush which I was holding weren't able to pour colours at the canvas. And there you came as the one to fill colours not just in my canvas but also in my life . I couldn't forget the day when we both met for the first time.
A FLASH BACK IS SHOWN
Rikara came face to face . Omkara saw the cloud of tears in Gauri's eyes.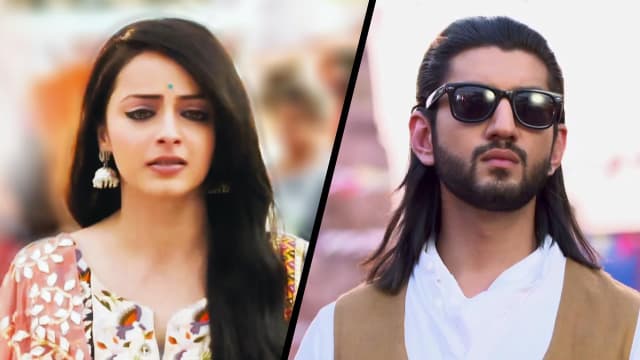 Gauri : Mein aapke paise nahi lauta pawungi . Maine bahut koshish kee par sab bekaar huye .
Omkara : Aap hein kaun ?
Gauri : Mein Gauri Kumari Sharma, Lakshmi Sharma aur Prasad Sharma kee beti.
Omkara : Aapke Paapa ne aaj kee tareekh hi bataye paise lautane ke liye
Gauri ; I know Mr. Omkara… But please give me some more time.
Omkara : Iss baar kaun beemar pade ? Aapki Maa yaa Paapa ?
Gauri : Please . Aapko lagta hein mein jhoot bol rahi hoon ?
Omkara : Pata nahi. Par aapke Paapa ne kaha thaa kee unki beti zindagi ke aakhiri dinon se guzar rahi hein…Usse brain tumour hein
Gauri : Paapa ne aisa kaha.
Omkara : Yahi kehake mujhse paise liye the ….Tabh tumhare Paapa bhi ro rahe the..
Gauri ; Mein uss bhool ke liye maafi chahti hoon aapse. Mujhe koyi bimaari nahi , Paapa ne kyun kaha yeh mujhe pata nahin….. I am sorry. Par shankar bhagwan kee kasam abb mere paas paise nahi hein..,,
Omkara : Abb kya tum bhi apne Paapa kee tarah natak kar rahi ho ?
Gauri looked Om shockingly . Omkara turned his face against from her.
Gauri : Mere paapa ne aapse jhoot bholke paise liye. Par mein aisi nahi hoon. Aapko aapke paise mein lauta lungi …
Omkara : Waada karna aasan hein par nibhana mushkil hein.
Gauri : Mein  aapko diye huye waada kabhi nahi todungi…..
Omkara : How can I trust you ?
Gauri : I know trust is a big thing. When you will get your money back then you will start trusting me. But I need a help from you.
Omkara ; What ?
Gauri : I need a job. Please give me a job here.
Omkara : Tumhara yahan koyi kaam nahi hein.
Gauri : Please Omkara Ji. Joh chote se chaai kee dukan mein chalati thi usko kisi ne thoda raaton raat. Uss dukan se mein ghar chalati thi . Paapa toh theek se aate hi nahi ghar pe aur zimmedariyon ke boch maine khud udaayi. Meri ek choti behan bhi hein , uski shaadi karwani hein. Meri maa ke chehre mein waapis muskaan lane kee koshish karni hein. Mere laayak koyi bhi kaam nahi hein kyaa yahan ?
Omkara : This is not an MNC . It's my art hub. I prefer to stay alone here .
Gauri ; I heard that you are renowned artist and you always have a busy schedule . But I haven't find any drivers , guards with you. If you don't mind will you keep me as an assistant here ?
Omkara : So you want to say that I should appoint you and like your father borrowed money from me I need to give you money monthely wise as your salary ….And what was you saying ? You will return my money ?
Gauri : It may sound strange, but the actual loss which I am bearing it's because of you Omkara Singh Oberoi. The one who destroyed my tea stall is none other than you.
Omkara : What ?
Gauri : Your mind  was intoxicated that night and you was running your car in high speed. You hit the roadside tea stall with your car and you don't even took the effort to look back.
Omkara : What are you saying Gauri ?
Gauri : I am saying the bitter truth.
Omkara : I agree that I have a habit of consuming alcohol. But I am not that much intoxicated that I can destroy some one's shop ?
Gauri : Rich people like you don't now the struggles of girls like me who finds hard to earn little money for running their family. If you still feel doubt then go and enquire about the same at the police station.
Omkara ; I will surely do that. Come with me .
Rikara arrives at police station
Omkara find his brother Shivaay talking to the inspector.
Shivaay : Inspector yeh news bahar nahi aani chahiye…
Inspector ; Your brother Om has destroyed the shop. The owner of shop had registered the complaint and we got the cctv visuals too which clearly tells Omkara is the culprit.
Omkara : Shivaay
Shivaay : Om tum yahan ?
Shivaay : Listen stay out of this Om. I will handle it.
Omkara : Shivaay say truth. Please
Shivaay ; It's true Om.
Om felt much disheartened with this truth. He sat at a bench shockingly. Shivaay sat beside him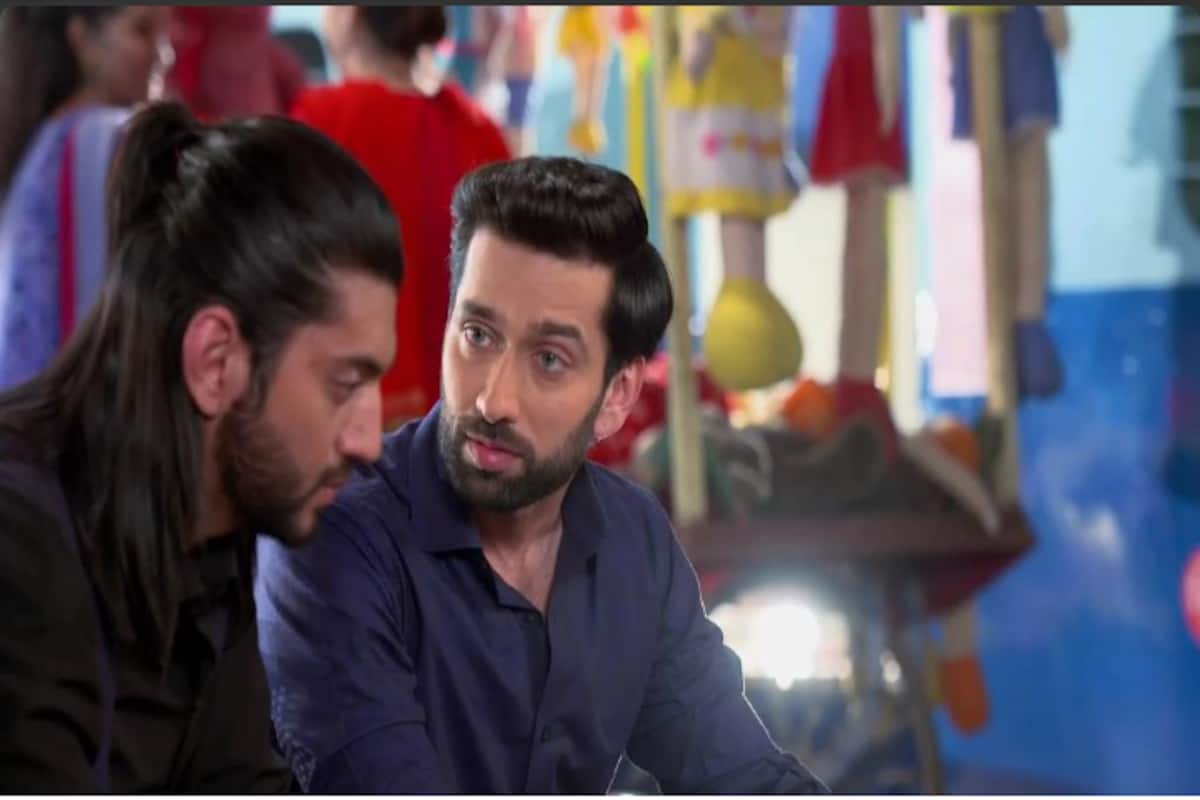 Shivaay : Om , I was warning you consuming alcohol is not a soultion. Face your problems with courage.