AN : I dedicate this to my dearest friend Krits of TU for suggesting me RaghVi. This is actually a start of love season . I will write two shots for some pairs. First one is for you all. Second story will be featuring ShubGun, third one will be for AnuGun , fourth one will be for AbhiGya. Keep reading guys and show support . 
Raghav : Pallavi I will miss you a lot , please think again before leaving me.
Pallavi : Some wounds can never be healed and you are like that to me . I hate you Raghav for doing this to me.
Raghav : Pallavi tell me what's my mistake ?
Pallavi : Don't try to act as innocent. Whole college has come to know what you did with that Sia there .
Raghav : Pallavi the situation was
Pallavi : Stop it Raghav . Let's put an end to this . I thought at this farewell day of our college life , I will open my heart to you. But thankfully before opening it my heart got a break. If I would have expressed my feelings after seeing your true face I would have suffered a lot . I will adapt this painful heart .
Raghav : Pallavi whatever you saw there was
Pallavi ; Please …..It's over. Never ever come to my life again , Raghav. I really hate you Raghav.
RaghVi parted away with each other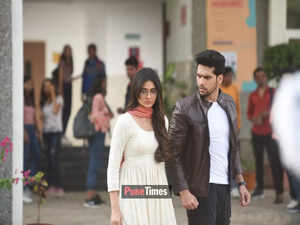 "Sir , Sir "
Raghav came back to his senses and he realized that now he is not that college guy and Pallavi is not with him.
"Sir you have reached the orphanage . I still can't understand after becoming a successfull singer in films why you came here ?"
Raghav : This was the place where our friendship got started .
"You still miss her ?"
Raghav nodded his head with a smile
He recalled a childhood day of him with Pallavi.
Raghav : Pallavi so you will leave this city ?
Pallavi : My dad got job transfer there . So I have to leave this school.
Raghav ; I have so many friends in Aashram. But you are really special.
Pallavi : And I have only one friend, it's you Raghav. You will become a rockstar one day.
Raghav  ; You know what in school many guys don't talk with me saying that I am orphan. I feels so sad while hearing that. But that day when I saw you crying before your mom I felt sad. No one was talking with you , why you are not an orphan  and you comes from a rich family also.
Pallavi : Raghav no one loves me in family. My dad is a drunkard. He consumes whisky every day and sometimes he beat my mom and me. Mom dad always had major fights regarding this. When I will go towards Mom she will scold me saying that my face resembles my dad's only. So she scolds me even I don't know for what reason she is scolding me. I too had some friends but their moms told them that if they will make friendship with me they will become bad girls . Am I a bad girl, Raghav ?
Raghav : No Pallavi, no. Please don't cry.
Raghav gives his handkerchief to her.
Pallavi :Bye Raghav I need to go .
Raghav : When will you come back ?
Pallavi : If god bless us we will be in same college . I will try to make my admission at this city's college ,Raghav.
Raghav : I will wait for you Pallavi
Pallavi  : Good bye Raghav- My cute Rockstar!!
Raghvi left each other by sharing eye locks
Few years later in a college
Raghav : I never expected that years after you will join in the same college with me at this city.
Pallavi : How can I leave my Cute Rockstar ?
Raghav : Is it ?
Pallavi blushed in smile ,she turned her face from him , Raghav stand beside her and looked her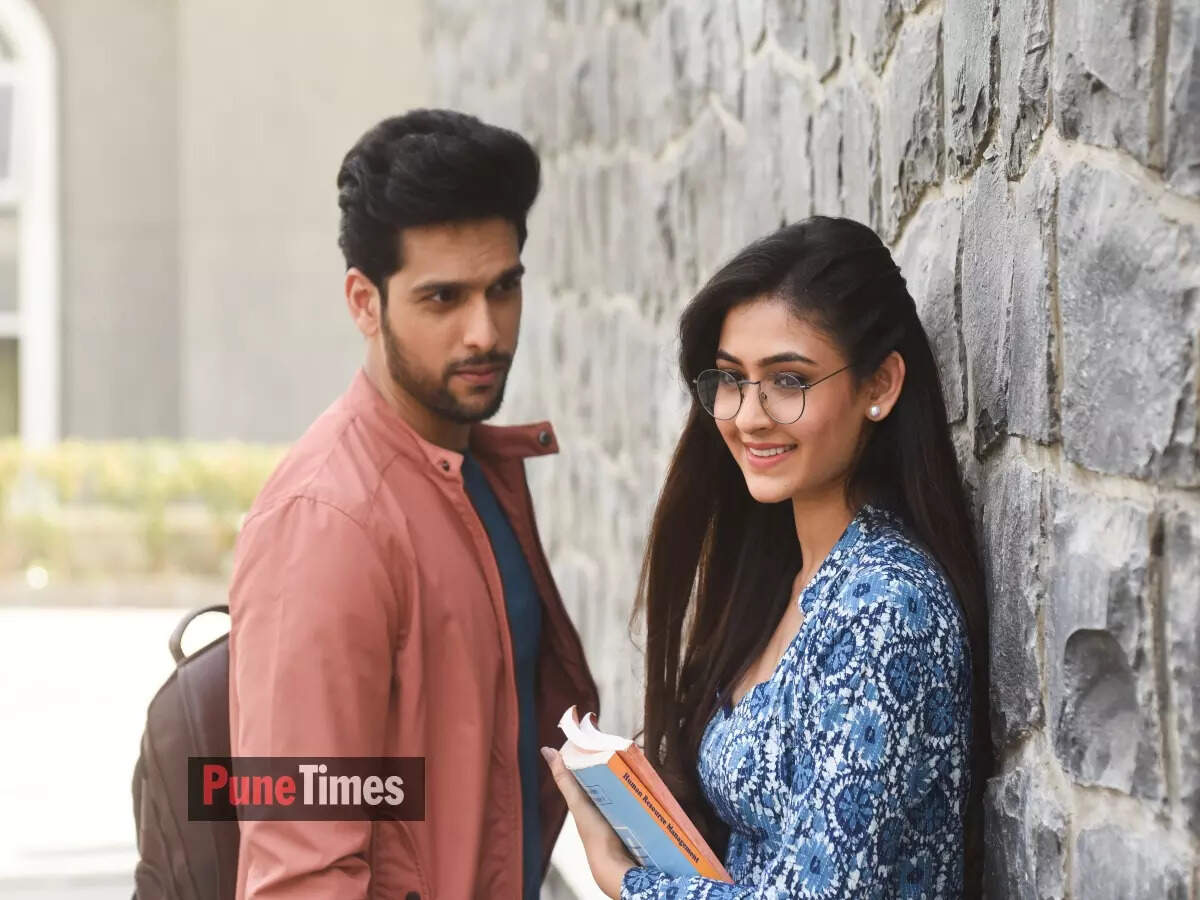 Raghav : When you gave that handkerchief with the embroidery work Cute Rockstar I was very much surprised .
Pallavi : I said naa god's blessings is with us . Nothing can separate our bonding.
Raghav : How is your family ?
Pallavi : Dad has quit drinking
Raghav : Wow that's a great news. And your Mom
Pallavi : Unfortunately she is not with us. Dad quit all the bad habits only when Mom left away. She is no more Raghav .
Raghav : I am sorry. But how ?
Pallavi : It was a heart attack. When Mom was pleading dad to quit whisky dad never listened to her. He always fought with her and some times his harsh words hurt her heart very much rather than the physical pain which he given to her.
Raghav : Pallavi I really wished to see your parents at least once. But your Mom…..Anyways at least now your dad realized her value .
Pallavi : He is caring me very much now. That's why when I said I want to study at this college he didn't refused it.
Raghav : Thanks Pallavi for coming back.
Pallavi : Why are you thanking me ? It was my heart's promise to you that I will be back and I did it.
Raghav gets mesmerised with her words.
Pallavi : You will stare me like these whole day ?
Raghav : If this is your wish then I am ready to do it…
Pallavi : For now we need to go for classes, got it ?
Raghav nodded his head
Days were passing , Raghvi shared a lovely bonding of togetherness. They used to have combined studies and  chit chat in college corners.
One day RaghVi were travelling at the bike and Pallavi slowly felt asleep on Raghav's shoulders. She rounded her arms at Raghav's body and lied on his back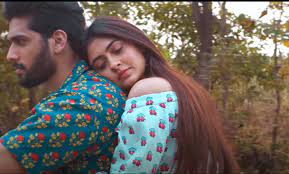 Raghav : Pallavi , Pallavi
Pallavi : Sone do naa Rockstar. I just love to sleep at your back like these.
Raghav ; But Pallavi
Raghav realized that Pallavi has fallen asleep, he smiled slightly and drove the bike.