Ep 5
Hey guys I m back with new episode and ya  sorry guys for short updates i have my studies  ,school so i don't  get a  lot time for long update so sorry  about that so now without any chater pater let's go onnnnnnnn
Next morning 🌄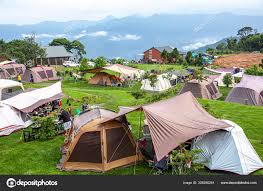 Prachi was walking 🚶‍♂️ and suddenly  someone  hit her from back
Who's that
Ohh it's  u who else can it be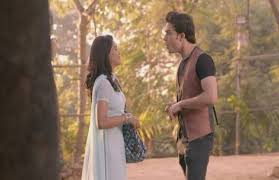 It was ranbir
Are you blind? Don't you see?
Oh… who am I asking to? akhen  hote hue bhi nahi hai
Ranbir: ohh up to chup hie raho
Khud to girti padti rehti ho or mue keh rhi ho
Bhagvan ne tumhe akal nahi de hai par juban bohot di hai hai na
Prachi : oh !aesa hai ,acha mujhe batao agar bhagvan time option de ki 🧠  or money 💰  tum kya choose 🤔  karoge ,
Ranbir: brain
Prachi: sahi he jiske pas jo kami hoti hai wo to wahi choose  😆 😅  kare ga na
Ranbir: u chickchik shut up
Prachi : u mr headache
Ranbir : ooh hoshiyari ke devi tum  hanesha mere h peche kyu padi hoti ho ,I know me handsome 😉  hu lekin u r not my type
Prachi : ohh ! What not ur type I m not atall interested  in  un,or handsome  wo bhi tum shakal dekhi hai aine me kabhi
Ranbir: ha dekhi hai ,achi hai na
Prachi : ha gadhe or bandar ki bhi achi  hi hoti hai tumhari bi unke jaise hi hai 😆🤣😂
Ranbir: seriously  uuuuuuu😱😡😡😤😠
Aryan and shahana  : phir shuru ho gaye tum log 😑 😒
Prachi : not me it was him
Rabir: she was the one
Prachi : aryan Shahana  u only tell
Ranbir: ha tell aryan my bro
Prachi : he is my brother  and always  be from my side
Ranbir: ooh hoshiyari  ke  dukan he is my bro my dude
Aryan : shut up both of u
Shahan u take her that way i will take him otherwise  they won't  stop fighting
Shahana: ya do it fast
Aryan : u go first
Shahana: no u go first
They got into argument
Ranbir and Prachi: ye dono hamara zagda sulzha ne aye the ya khud zagda kare
Prachi: now we will need to sort it take then away
Prachi take Shahana  other way and Ranbir  took aryan  otherway
Aryan to Ranbir: that girl is completely  mad
Shahana to Prachi: how is he ur brother  he is a monkey  🐒  complete monkey
after some time
Professor  : today we r going  for bird 🐦  watching 👀
Everyone: wow!
Rhea was Prachi 's patner
Professor  : u r free to go go and watch  birds  but in pairs as told and come before  evening  k go now
Rhea got her ankel twisted  peachi said rhea what is this can't  you  be more careful  about  yourself  you're  so childish  🙃 rhea was laughing   di
Prachi, is it hurting
Rhea ,ohh ahh ,actually  no she started laughing  😆 😂 🤣 😄
Prachi ,kya bachpana hai ye
Rhea applied  mud on prachi's  chick
Prachi , rhea u
They had a cute moment
Ek hazaroon me meri behna hai in background
Prachi was seeing  her wond
Rhea in mind
Prachi di is so nice y buji says  she will make mom dad 👪  hate me
Prachi calls aryan  Shahana  and even ranbir come
Aryan: u sister keep hurting  ur self
Both r likely
Peachi and rhea : ha ha now help us
They all take rhea to tent ⛺  and dress her ankel
At night  they have a camp fire 🔥  and have a lot fun prachi falls on Ranbir
They both get awkward  😬  and go away
Suddenly  they see a shooting  star 🌠 💫
And pray for each other  ,prachi ,rhea ,aryan ,Shahana, and  Ranbir
And that's  💯  for today guys hope u like it and pls comment  what u think and even give me suggestions