You are my love (Riansh) Part 12
Today's Episode starts…
The next day…
The marriage day
Ridhima and vansh were getting ready for their marriage.then ishani went to ridhima 's room and aryan went to vanhv's room , then ridhima and vansh grabbing each others hand came down .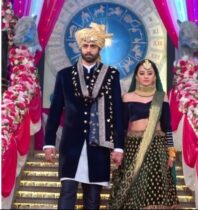 Then , they went to mandap and sat.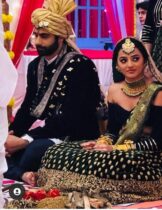 Then they performed the rituals . After completing the rituals , it was time for the pheras . Riansh took the pheras their first promise- HUM DONO HAMESHA SAATH RAHENGE.
The second promise- HUM DONO EK DUSRE PE HAMESHA BHAROSA KARENGE.
the third promise- HUM DONO HAMESHA EK DUSRE KI TAKAT BANENGE.
the fourth promise-HUM DONO HAR MUSHKIL WAQT MEIN EK DUSRE KA SAHARA BANENGE.
The fifth promise-HUM DONO APNE GHUM AUR KHUSI EK SAATH BATENGE.
The sixth promise-HUM DONO EK DUSRE PE BEINTAAH MOHABBAT KARENGE .
The seventh promise-HUM DONO SATON JANAM KELIYE SHAADI  JESE PAVITRA BANDHAN ME BANDHNE KE BAAD ISE KABHI NAHI TODENGE.
The eighth promise -HUM DONO KABHI EK DUSRE SE ALAG NAHI HONGE.
Pandit ji- but beta there is no eighth promise
Riansh- pandit ji everyone takes only seven promises but today riansh will take their promise, the eighth promise.
then vansh tied the nupital chain in ridhima's neck and filled her mangg with vermilion.then the marriage was completed.
After that ishani took ridhima with her to Riansh's room .
To be continued…
Precap- riansh scenes
Thank you
Regards
"Kriti"😊😊