Sony TV's new show Yeh Pyaar Nahi Toh Kya Hai brings a tale focusing on the present era. The characters are of modern times. The relationships have taken a back seat, since the young generation is running for materialistic satisfaction and success. The show presents the issues of the young generation, like they are commitment phobic, egoistic, and get scared with the thought of marriage. They want to make a career to prove their worth. They also deal with their ego issues at timely basis. The show revolves around the story of two such individuals, who are in love, but struggle to confess it to each other. They have their own issues, beliefs and ethics. They had a break-up seven years ago. Since then, they are running away from each other.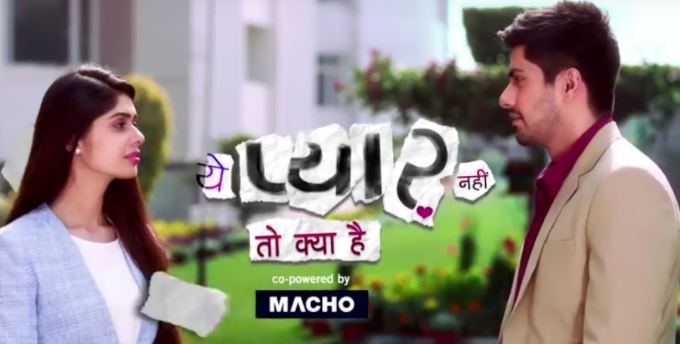 The show brings two fresh faces as leads. Namit Khanna and Palak Jain play the lead roles of Siddhant and Anushka. Siddhant is very much ambitious and wants to achieve everything. He wants to earn fame and success. He still feels emptiness in his life. On the other hand, Anushka is a business tycoon's daughter. She has everything she would want, but she feels tough to give up her feelings for Siddhant.
Main Characters:
Anushka Reddy: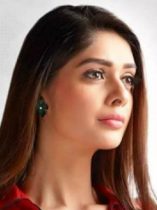 Anushka is a young, smart, strong and educated girl. She is the daughter of a rich business tycoon KK Reddy. She has everything she could desire in her life, but doesn't let her richness affect her thinking. She takes unbiased decisions. She is very much sorted and sensible. She has been away from the family for seven years. She returns to her home country from US after completing her studies. Anushka is born rich, but still believes in making a name by hard work and talent. She doesn't show her tears and weaknesses to anyone. She parted ways with Siddhant due to some misunderstandings.
Siddhant Sinha: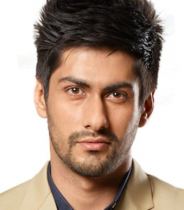 Siddhant is a smart, confident, good-hearted and determined guy. He is Prabhakar Sinha's son. He is a lawyer by profession. He gets arrogant about few things in life. He is very much sensitive when its about the people he loves in his life. He can't get over his bond with Anushka. He still has that longing for Anushka. His unforgiving ego makes him part ways with Anushka. Siddhant believes in making a name and getting successful. He feels its justified for receiving credits if person has worked hard to draw profits. Siddhant's ideologies doesn't match with his dad.
Cast:
Namit Khanna as Siddhant Sinha
Palak Jain as Anushka Reddy
Manish Choudhary as KK Reddy
Anuraag Arora
Alka Amin
Ankit Raj
Shahana Verma
Vishal Malhotra

Story So Far: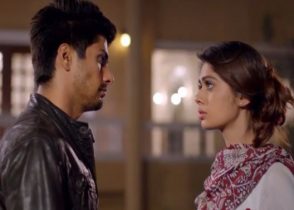 The story is about Anushka and Siddhant. They had always known each other because of the connection between their fathers. They were childhood friends and then fell in love. They had loved each other, but then Anushka decides to leave the country. Anushka went abroad, while Siddhant didn't wish to follow her, even when he had a chance to be with her. Siddhant makes his profession as a lawyer. Anushka gets educated and shapes her career. She returns to India after many years.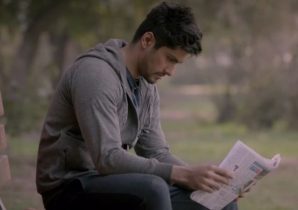 Siddhant gets ready for his jogging session. Anushka is KK Reddy's daughter, while Siddhant is Prabhakar Sinha's son. Prabhakar is Reddy's friend and most trusted employee. Siddhant reads the headlines in newspapers about Reddy's success and rising wealth. He gets upset that his dad's name isn't mentioned anywhere in the article. He knows the amount of hard work his dad has put in. He wants his dad to get some credit. Prabhakar is happy with the way Reddy treats him with love and respect. He doesn't want any credit from Reddy. He is content with his work and friendship with Reddy.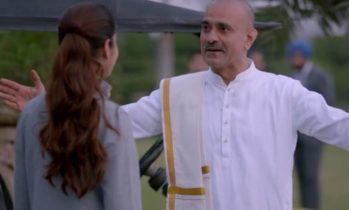 Siddhant doesn't agree with Prabhakar. They get into an argument over the importance of name and getting credit when the person is really deserving. Prabhakar doesn't want to fall in Siddhant's words. He wants to just be hardworking and loyal towards Reddy. On the other hand, Reddy is a smart, influential and rich businessman with a good foresight. He loves his family a lot. He gets a good surprise when Anushka comes home. Reddy values relationships knowing its worth on long term basis. He always takes a stand for Prabhakar and insults those who speak against Prabhakar.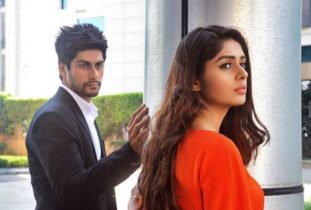 Siddhant recollects how Anushka gave up their relationship and went ahead for shaping her future. Siddhant and Anushka couldn't forget each other till now. Their ego stops them from bonding again. After returning home, Anushka tries to avoid Siddhant, but fate brings them together. Siddhant wants to know more about her and stays curious to meet her. He deals with his emotional conflict, knowing Anushka was the one who didn't keep their love. Siddhant has interesting theories about life. His ways to success and fame are different than that of his dad. Anushka and Siddhant's paths cross again.
Our Take: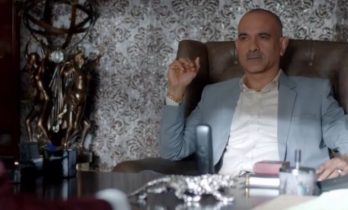 The story presents various colours of unspoken love, romance and struggles. The modern era brings the freshness in Siddhant and Anushka's unexpressed love story. Leads performances are decent as per the start. Their chemistry could get better ahead. Manish Choudhary deserves a mention for his natural striking performance. He looks the best in both his roles of a smart business and a doting father. Rest of the supporting cast is also good. The story nicely conveys the shades of first love. Even if the love seems to be out of the heart, it stays in some corner and keeps conflicting with the present. The lovers Siddhant and Anushka yearn for each other. Their romance nuances are presented by the past glimpses.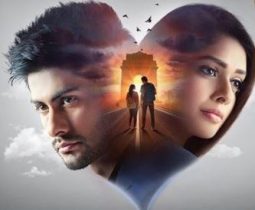 The show follows the line of Ek Duje Ke Vaaste and Kuch Rang Pyaar Ke Aise Bhi, since its similar to the modern day characters and simplistic approach of storyline. The story isn't complex or crowded. It sticks to the plot and tries to convey the subject in a subtle manner. The lovers are rooted in their love, and yet distanced. The USP of the show is simple, crisp and light scenes. There are no melodramatic or head-aching loud moments. The leads neither find ways to confess their love, nor move on for accepting new relationships. Apart from the story, the locales deserve a mention. The scenes are shot at real locations, unlike the studio sets. From cinematography to the screenplay, the makers try to make it a film experience for the viewers. The story is much relatable with the young generation because of its realism and practicality.
Overall:
The show makes a decent start with its simple story. Characters are much relatable. The story would win viewers' interest with time. Its' another good attempt from Sony.
Our Rating:
3 out of 5
Feel free to post your reviews in comments below. All off-topic comments will be deleted.