Star Plus' Yeh Hai Mohabbatein recently had a revamp in the show after a major leap which turned the story by a big twist. The leap brought a new structure with new actors and track line. Ishita's old friend Mani got back in her life. It was shown that Mani saved Ishita's life after she committed suicide. Mani met with an accident and lost mobility while saving Ishita. Since then, Ishita and Mani have become each other's support and living on friendly terms. Ishita and Mani raised Mani's nephew and niece all these years, which completed their short family.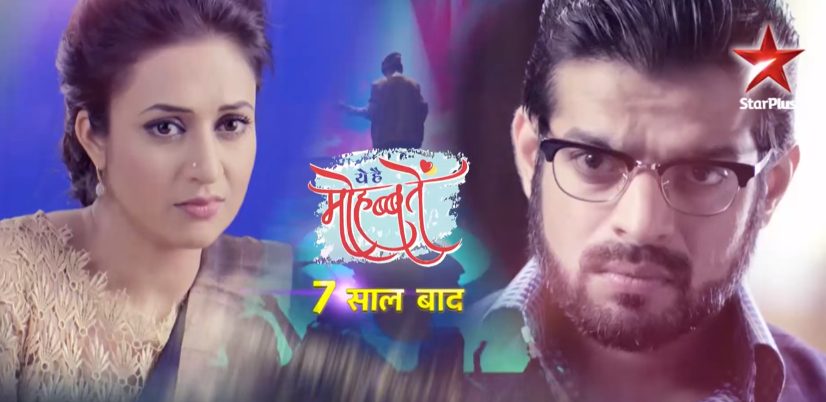 On the other hand, Raman has been staying as an angered person, feeling guilty of provoking his wife to commit suicide. Shagun has taken up the duties of raising Raman and Ishita's daughter Pihu, whom Shagun gave birth. Shagun turned very positive and is selflessly being Raman's support. Shagun left Manoj to do her motherly duty towards Pihu. The love pairings broke up and post leap its all different pairings to see.
Added Characters:
Ruhaan: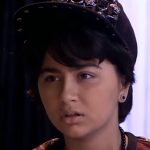 Ruhaan is the Australia's singing teenage sensation. Ruhaan the rockstar is loved by many fans. None knows about Ruhaan's personal life. Ruhaan is kept away and is trapped by Raman's enemy Niddhi. Ruhaan is actually Ruhi, who was kidnapped by Niddhi. Niddhi gave a new identity to Ruhi, and presented her as a male teenager so that no one doubts on Ruhaan. While Ruhi is believed dead by the family, Ruhaan holds hatred for Raman and Ishita. Ruhaan stays away from parents, but still Raman and Ishita feel some connection with Ruhaan.
Pihu: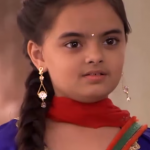 Pihu looks similar to Ruhi and has similar behavior. Pihu is full on drama queen. She finds drama and entertainment in life's every situation. She is die hard fan of saas-bahu serials and keeps family on toes always. Pihu is the only one who is most attached to Raman. As Pihu resembles Ruhi, Raman loves her and always agrees to her wishes. Pihu gets to know Ishita. She will play big role in uniting her parents.
Mani: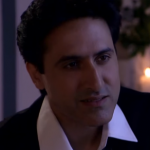 Mani as nicknamed by Ishita as her best friend Abhimanyu. He has been staying with Ishita since the last seven years. Mani started falling for Ishita seeing her humbleness. Mani has been supporting her after giving her a new life. Mani realizes Ishita's sorrow and tries to keep her happy. They both run a good family and business together. Mani wants to take his relation to next step, and waits for right time for Ishita to accept him. Mani and Ishita raise Mani's sister's children with much love. They all make a cute family together.
Aaliya: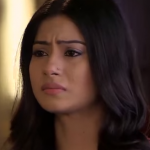 Aaliya is Mani's niece. She calls him Appa and regards him more than her father. Aaliya is a sweet nature, good hearted and jovial girl. She gets the job to work as Ruhaan's assistant. She wants to help Ruhaan and save him from bearing the tortures from his so called mother Niddhi. Aaliya also wishes Mani and Ishita to marry and unite. She wants to complete her family soon.
Cast:
Karan Patel as Raman Bhalla
Divyanka Tripathi as Dr. Ishita Raman Bhalla
Anita Hassanandani Reddy as Shagun Arora
Ruhanika Dhawan as Pihu
Aditi Bhatia as Ruhi/ Ruhaan
Abhishek Verma as Aditya
Sumeet Sachdev as Abhimanyu Raghav/Mani
Sangram Singh as Ashok Khanna
Avantika Hundal as Mihika Iyer
Raj Singh Arora as Mihir Arora
Ali Goni as Romi
Pavitra Punia as Nidhi Chhabra
Post leap Story: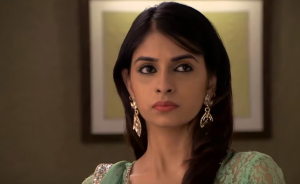 Bhallas are seen with a major change in their lifestyle and attitude. Raman gets back to his arrogant style. Raman works round the clock to run his business well, and luckily has Mihir by his side till now. Romi and Mihika are seen together after the leap. You will find a new actress playing Mihika's role, that counts for a change. Whereas Mihir's role became more dull and his look looks recreated from some era. Shagun and Raman stay together for Pihu's sake, and did not marry. Ishita is seen staying in Australia with her best friend Mani. Ishita is working hard to make Mani fine and walk on his feet. Mani goes through many surgeries and finally gets well.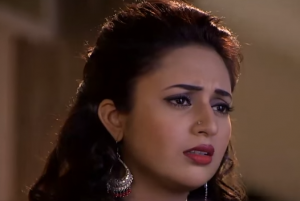 Mani's bonding with Ishita is seen. Ishita loves Aaliya and Nirvaan like their mother. Aaliya regards Ishita world's best mom. Ishita misses out her little daughter who needed her care and love. Ishita gets upset recalling Ruhi's death. Aaliya cheers up Ishita. Aaliya advises Mani to marry Ishita, as they both look made for each other. Mani then thinks to propose Ishita. He gets courage to speak up his feelings after he fully recovers and gets back on his feet. Mani does not wish to become burden on Ishita earlier.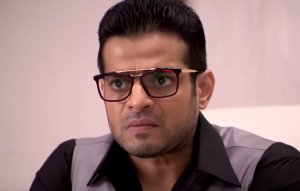 Raman's angry attitude is like before, when Shagun ditched him. Shagun now becomes a good support for Raman. She takes care of his household and kids, fitting in Ishita's place very well. Bala transforms into a sports coach. His fitness makes his son Shravan jealous. Shravan misses out Ruhi and sits chatting online with others. Adi is shown as the only connecting link between the Iyers and Bhallas. His upbringing by Shagun is highlighted, whereas Adi still holds Ishita's values. Iyers and Bhallas have a big fight between them, because of losing Ishita and Ruhi.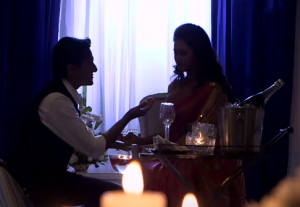 Romi stays away from family, after a huge argument with Raman post Ruhi's death. Mihika too blames Raman for Ishita's death and supported Romi when everyone went against him. Raman and Romi have become business rivals. While Romi has shaken hands with Ashok to taste success, Raman still goes the hard and honest way to run his business. Mani proposes Ishita, while she politely refuses him. Ishita still loves Raman, and makes that understandable to Mani. Raman decides to take over Mani's company and shows up interest. Ishita meets Ruhi/Ruhaan by fate and circumstances bring them together often.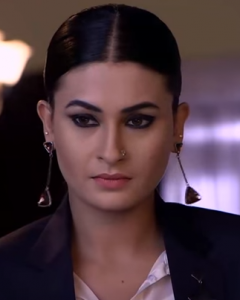 Ruhaan hates Ishita for giving her to Niddhi. Ruhaan is seen in her female avatar of Ruhi, with long hair and feminism on her face. Ruhaan covers up her hair and obeys Niddhi's commands of hiding her real identity. Niddhi earns by Ruhaan's singing talent. She organizes his concerts and has earned big name in Australia. Ruhaan hold much pain in heart. Niddhi tortures Ruhaan and beats up to show dominance. Ruhaan is then taken care by Ishita unplanned. Raman lands in Australia with Pihu for business purpose. Raman and Ishita had to meet for the company merger, but Ruhaan makes their meet impossible.
Our Take: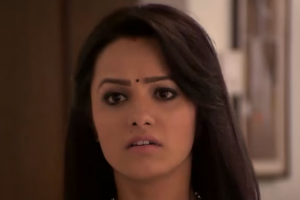 All the actors got a fresh look post leap. Shagun's new look suits her more. Ishita and Raman got a new modernized and cool avatars post leap. Apart from everyone's appearances changing, the plot does not offer anything new to see. Ruhanika Dhawan is still part of the show as Pihu. Ruhaan, grown up Adi and Shravan are the only few changes seen in the track currently. With same cast and characters, there is not much to offer for the viewers.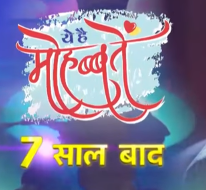 Leads union and separation are part of any show, and patching up with any major leap does not make it a great idea to draw interest. New actors are doing their portrayals well. Sumeet Sachdev is a good add on post leap. His portrayal as Mani brings sweetness in the track. Ruhanika Dhawan as Ruhi was far better than Pihu. Ruhi's innocence is missing in the show. Practicality and sense can't be expected by hindi serials. YHM looked more practical when it started in 2013, but then dipped to low levels by getting non practical concept. The show lost its original charm and looks like dragging with predictable twists.
Overall:
Viewers can enjoy the track just for the new actors and fresh appeal in the show. Post leap, few episodes looked a wonder for the show. With track going ahead, one will find similarity of Pihu's entry with Ruhi's track. After seeing many obstacles in Raman and Ishita's life, this leap looks a repeat telecast in YHM.
Our Rating:
3 out of 5
Feel free to post your reviews in comments below. All off-topic comments will be deleted.