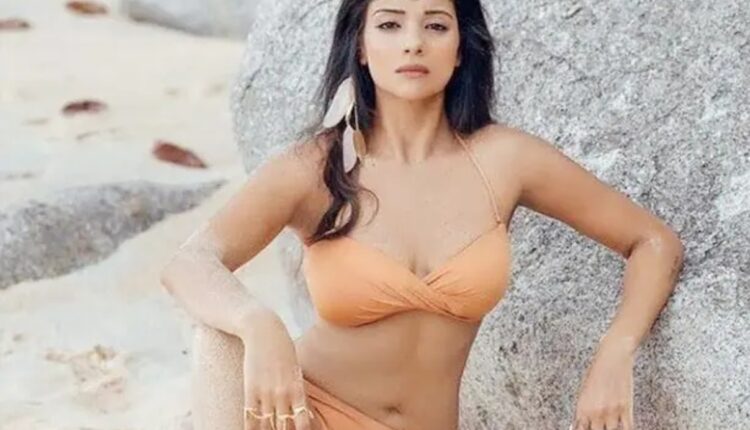 Yeh Aashiqui fame Megha Gupta open up about her relationship status
Megha Gupta who is famous for her role in tv shows like Main Teri Parchai Hoon and Yeh Aashiqui moved to Goa almost two years ago. As of now, the actress has no plans of returning to Mumbai. In a recent interview with BT, the actress reveals that she has turned into a 'biohacker'. Talking about it she shared, "A biohacker is someone, who performs experiments on their own bodies with the hope of boosting their physical and immunity system. I want to be known as the best biohacker in India," she says.
Recently, Megha shared a video on her social media account in which she was seen slipping into a big barrel filled with almost 100 kgs of ice. Talking about the benefits of an ice bath, she says, "I wore a bikini because your body needs to be constantly in touch with the ice. Ice-baths reduce inflammation and increase the body's immunity."
Talking about her love for bikinis, she shares, "I have a fit and toned body, and I have no qualms about wearing a bikini or posting videos wearing one. Secondly, in Goa people wear a bikini even if they travel on their scooter from one place to other. It is not a big deal here. If you are taking a dip in the pool or the sea, what else will you wear?" she laughs.
Megha reveals that living in Goa has transformed her into a happy and healthy individual. She says, "Our life in Mumbai was 90 percent waiting for good roles and 10 percent shooting on the sets. All that is over now. I am not saying there was any dearth of good opportunities, but life in Mumbai with all the traffic, partying, loud noise et al is all over for me – I am happy being at home and being by myself. My family is not with me and I miss them, but Goa is a great city to live in."
She got divorced from actor Siddhant Karnick a couple of years ago. Megha has now moved on in her life and is finally ready for a companion. She says, "I would love to find someone, whose ideas match with mine. Our wavelengths should match. Having said that, I have a great set of friends here, so I am not missing any company. I am happy doing my work every day and winding up by evening. I sleep by 9pm because I wake up early. Life is cool and peaceful here."