Rajni : I have to do something for bringing smile at my son's face. But what can I do ?
Bahu !!
Rajni : Maaji aap kab aaye ?
Sumitra : Rajni just now only.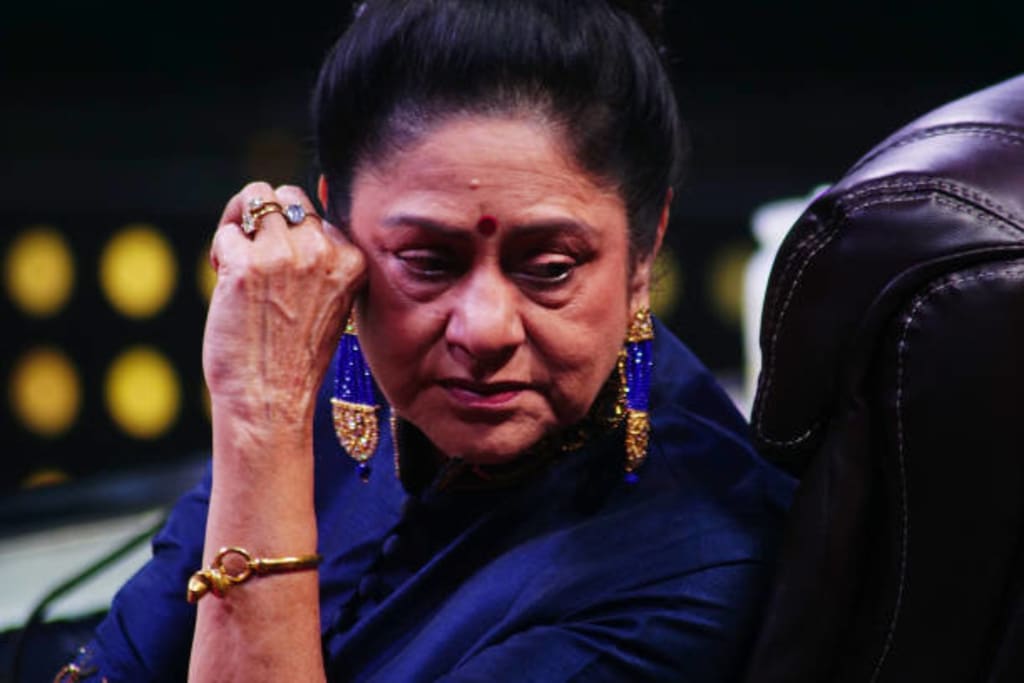 Rajni ; You would have called me . I would have picked you at the railway station. By the way how's Akshara ? And her baby ?
Sumitra : By god's grace pregnancy was normal. Baby and Maa both are good.
Rajni : I would have come to see her . She will be feeling bad at her pregnancy her Bhabhi is not with her. Hey naa Maaji ?
Sumitra : You know naa why she left home ? She still believes she is responsible for her bhaiya Krish's death. Where is Karan ?
Rajni : Maaji he is studying
Sumitra : Aaj bhi !!! Karan beta karan
Karan came out from room.
Karan : Why are you shouting Dadi ? You are disturbing my studies.
Rajni : Karan , yeh kyaa tareeka hein dadi se baat karne kaa ? Say sorry to her
Karan : Mom I don't like shouting .
Sumitra ; Beta maine bas aapko bulaya thaa.
Karan : Dadi I am sorry. But I have to keep myself at studies well.
Sumitra : Beta today is holiday naa!! So why can't we all enjoy us
Karan : Dadi please. My dad always wanted me to study well. I never want to disappoint him. Mom, please keep lunch at my room. I won't be able to come down as I have to score 100 out of 100 for tomorrow's class test.
Saying this Karan went again to his room and shut the door.
Sumitra : Is Karan really a 10 year old child ? This age boys are witty and playful. But he
Rajni : Before Krish's demise he was an average student only. That time I used to scold Krish that because of his playful nature his son has also become so much naughty and marks are less. But those days he used to play a lot . Krish always insisted Karan to come class first and Karan will be promising him next time pakka I will be class first.But he is fullfiling that one when we lost Krish Maaji. Now every day Karan is working hard, infact his change has wondered his teachers too. But I am scared also he is missing the childhood things and it's not good. Childhood won't come again Maaji.
Sumitra ; We can't bring Krish back . But as his Maa I really want he should be happy. For that you have to marry some one , Rajni.
Rajni : Maaji!!
Sumitra : Maaji!! If I was your real mother you would have called me Maa only , Hey naa . I will skip calling you as Bahu. As a mother I am concerned for my daughter Rajni. Please beti move on.
Rajni : Maaji please. I can't .
Sumitra : For Karan , he needs a dad's care. Why don't you understand that ?
Rajni : Maaji aapne dusri shaadi kyun nahi kee , jab bawuji guzar gaye ?
Sumitra : My situation was different. Beti it happened when Krish was at the age of 20 . He was determined and he became very responsible . We both lived together many years. But you and Krish !! Beti Karan's age is so much complicated . We will witness changes in our children when they crosses age of 10 . You have to handle it well beta.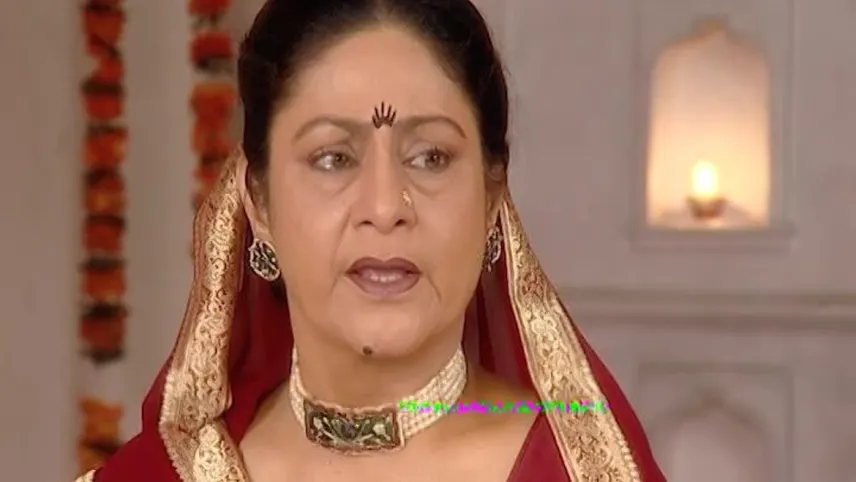 Rajni nodded her head.
Rajni : Maaji It's really difficult for me to imagine some one else at the place of Krish. Just like you can't see any one else as Bawuji mine is also same. Thing is we lived together much less ,but those moments are like seven births for me. Krish is at my heart , Maaji. He is still living there. Maaji….I feels to go temple. May be there I will get some peace of mind
Sumitra : Yeah beta. Go ahead. I am here naa. I will take care off Karan.
Rajni :Ji !!
Karan sits sadly at the bed .
He tooks his dad's photo frame in his hands
Karan ; Dad, see my mark sheets . I have scored 86 in English. 92 in Mathematics. Dad you always wanted me to be the best in studies naa ? See my marks. Tomorrow I will score 100 for the class test , It's my promise to you Dad. Dad I really wants to see you . Dad aap sun rahe ho naa ?
Sumitra over hears Karan's conversation and she feels sad. She keeps the food at Karan's table.
Sumitra : Beta aapka khaana
Karan :Mujhe khilawo naa dadi, Jaise dad khilata thaa. Aaj unhein bahut miss kar raha hoon.
Sumitra hugged Karan emotionally.
Sumitra : Beta your dad has became a star in the sky. Stars won't comes to our world beta.
Karan : I too want to be that star.
Sumitra : Naa beta naa , Beta you are so small. Aapko abhi padna hein , bahut kuch karna hein.
Karan : But I need my dad
Sumitra : Beta if not dad but a magician can certainly make a change.
Karan : I didn't understand dadi
Sumitra : Beta sad moods will be changed if we sees something magical. If a magician will come to your Maa's life then he will always do magic. He can make you smile.
Karan : He can make my Maa also to smile, dadi ?
Sumitra : Sure beta . He can do so much magic. Abb aap khaana jaldi se khaa lo aur acche se padai kar lo. Test hein kal
Karan : Ji dadi
Sumitra feeds Karan and wents away.
Karan thought : Where can I find a magician for Maa ?
At a Rented House 
Ved : Bhaiya , Plan has been ready. Now we can start the work.
Shlok : Finally Priya's dream of building the home is getting fullfiled
Ved : I wish bhabhi should be with us , Bhaiya.
Shlok : She will be happy now. Always she used to complaint that when will we all shift to our own home .
Ved : Bhaiya , Please calm down.
Shlok simply made a smile
Shlok : Ved I will be back.
Ved : But bhaiya where are you going ?
Shlok : As always . Priya's favourite place.
Shlok went to a beach .Memories shattered his mind
Before three years 
Shlok : Baby is just like you, so cute
Priya : Naa baby is looking like you , Shlok. By the way what about the plan ?
Shlok : We will go to the beach .Then  enjoy the fresh air , then will play with baby . That's it.
Priya : I am asking about our home.
Shlok : I am working , Loan has been sanctioned .
Priya : Shlok be serious. Tumhein pata hein naa now we have to take care off our baby too. And moreover Ved , god who will make him to understand that he shouldn't bunk college.
Shlok : You are behaving as if you are his mother.
Priya : Of course Shlok. For me my devar is like my elder son only . If he is irresponsible then I need to be worried naa . Shlok we should get some peace and happiness. For that we have to build our own home.
Shlok : Definitely it will happen one day dear , trust me .
Priya : Shlok why are you looking  our baby like these ?
Shlok : Why she is not talking anything ?
Priya : Shlok she is just 5 months old baby .
Shlok : Seeing her cuteness I wish to have one more princess for us.
Priya : Shlok !!! You are impossible . Shlok we have to take care off Rakshita first. Our priority is having our own home. You get my point naa ?
Shlok : Don't worry . I will do it .
After some months 
Ved : Bhaiya !!!!
Shlok : Why are you troubling me at my work hours by making a phone call ? Tell me what drama have you did in your college ?
Ved : Bhaiya !! Bhabhi and Rakshitha …..
Shlok : What ?
Ved : Bhaiya the bus which they travelled underwent an accident . So many people have injured and some have dead also . Bhaiya …..I am at the highway Bhaiya. Police called me to identify the bodies . Bhaiya please come ……
Shlok : No!!!!
FB ENDS 
Shlok screamed in pain at the beach . An old man was standing near him
"What happened beta ? "
Shlok : Nothing
Shlok started walking with tearful eyes . His eyes fell on a temple as the bell's sound was heard high. Shlok started climbing the steps of the temple. Meanwhile Rajni was also present at the temple. She was sitting in a corner with a painful heart.
Shlok : Bhagwanji why you took my wife and my baby from me ? She used to believe you lot , why you didn't save them , Why ?
Pandit : Beta if bhagwan takes some thing from you in return he will give you some thing. You need to find it.
Shlok : Like my wife and daughter so many people have travelled in the bus . No one expected an accident , why it happened ? Why so many people were dead ?
Pandit ; What can we do before the fate ,beta ? See that lady who is sitting at the corner. Her marriage was done at this temple only. She and her husband had lot of belief in this temple's diety .They used to come together at their wedding anniversaries  here  with their son. Who knows that one day her husband will become god's favourite child ? She lost her husband few months back beta.
Shlok looked Rajni and remembered Karan's words of meeting dad in water.
Shlok : How his death happened ?
Pandit : I don't know beta . Lo Prasad ….
Shlok tooks the prasad and goes near Rajni. Rajni was lost in thoughts only.
Shlok : Mam!!!
Rajni looked him
Rajni : Sir Aap!!
Shlok gives his handkerchief to her
Shlok : Please wipe your tears.
Rajni : Your eyes are also wet , today is your wife's …..
Shlok tried to smile
Rajni : I am sorry
Shlok : Mam , where is Karan ?
Rajni : He is at home with his dadi.
Shlok : I see
Shlok handovers the kerchief to Rajni .Rajni wipes her tears and gives back to him. While keeping kerchief back suddenly Shlok's wallet fells down. Rajni takes it and finds a photograph in it.
Rajni : Oh!! So you have a kid also !!
Shlok : Yes. These two were my world.
Rajni : That means your baby
Shlok : She also left me just like my wife Priya .
Rajni : I am really very sorry . Please calm down.
Shlok : This temple's pandit said that if bhagwanji takes some thing from us in return he will give something also .
Rajni : May be !!!
Shlok : I never realized we both are sailing at the same boat only, Mam
Rajni : Sir you can call me Rajni or Aastha as that's my penname.
Shlok nodded his head.
Shlok : Aastha will be better . That story is filled with so much happiness and dreams . Whenever I reads it I feels so relaxed. Shall I call you as Aastha
Rajni : Ji!! Sir
Shlok : Please call me just Shlok.
Rajni : You are a teacher . So it's natural for me to call you as Sir.
Shlok : Why Karan is always very much strange ?
Rajni : Matlab!!
Shlok : When I asked him why he intentionally went inside the pool ? He replied me that he wants to meet his dad and I stopped him.
Rajni gets shocked . She gets a phone call
Shlok : Rajniji your phone is ringing.
Rajni : What ?
Shlok : Your phone
Rajni picks the call
Sumitra ; Beta when are you coming ? Karan is getting restless .Please come soon.
Rajni : Yeah
Rajni cuts the call.
Shlok : Is everything alright ?
Rajni : Yeah, I need to leave. Bye.Mmh…Sir I mean Shlokji shall I drop you ….
Shlok : No, actually I am waiting for my bhai.
Rajni : Okay, bye
Shlok : Bye
After a while Ved comes to the temple
Ved : Bhaiya when I came to beach you was not there. When you came here ?
Shlok : Just now. Where is your friend ?
Ved : Mmhh…
Shlok : Apne bhaiya se kya chupana ? You only told me that she will come here , right
Ved ; Kajal come yaar. Bhai wants to meet you.
Kajal arrives and smiles
Shlok : You know naa how naughty he is
Kajal : Ji bhaiya
Shlok : Samjhawun isse kee yeh Job kare. Bada ho chuka hein yeh.
Kajal : Sure bhaiya.
Ved : Bhaiya I will go office , promise.
Shlok smiles and walks from there.
At Rajni's home ,night time 
Rajni : Where will I go for a magician ? And who told you that magician can make me smile
Karan : Dadi told me like that . Please Mom bring magician to our home .
Rajni : Karan nothing is like that .
Karan : I want to see magician. Otherwise I will not go school tomorrow.
Rajni : What ?
Sumitra : Beta Mom will show you magician tomorrow. Pakka.
Rajni : Maaji, Aap
Sumitra holds Rajni's hand .
Karan ; I will sleep only if mom will promise me that she will bring magician.
Rajni nodded her head.
Karan : I need a promise Mom
Rajni : Promise beta
To her surprise suddenly Karan smiled and kissed at her cheek. Rajni hugged Karan emotionally
Karan : I  Love you Mom
Rajni : Love you too beta
Karan goes to room for sleeping.
Rajni : This is not right , Maaji you shouldn't have told like these . It will hurt him
Sumitra : He was telling that he also want to be star in sky like Krish.
Rajni : What ?
Sumitra : To console him, I said like that. If it's a mistake then I don't care for it. Because after 6 months my grandson has smiled .
Rajni : Today when he kissed me , I felt I got my son back in real sense. I wish he could be like this always
Sumitra : For that certainly you have to find some one who can do magic in our lives.
Rajni : Maaji!!
Sumitra : Think well beta. Good night.
Next day 
Rajni comes to drop Karan at school. They both finds Shlok happily interacting with some small kids of the school.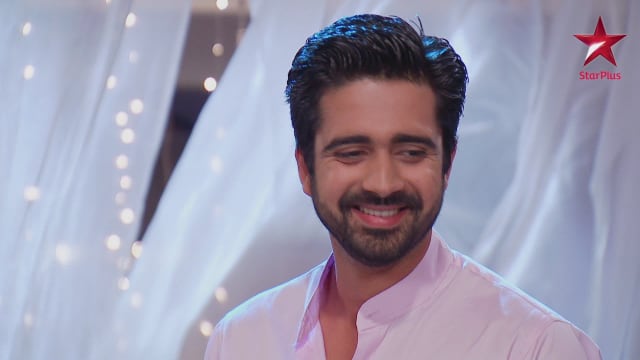 One of the child : Sir Aapne kaha thaa if I will do the multiplication correctly you will give me chocolate.
Shlok : Of course Rinky. I do remember my promise.
Shlok searches for chocolate in his pocket
Shlok : It's not there.
Rinky makes puppy faces.
Shlok smiles
Shlok : Beta just close your eyes . I am going to do a magic.
Rinky nods her head and shuts her eyes.
Shlok : Abra ka dabra !! Bring the chocolate
Shlok folded his hands before her and asked Rinky to open her eyes.
Rinky : Sir
Shlok : Beta at one hand I have kept chocolate . Other hand is empty. You have to find the right one.
Rinky touched left hand. Shlok smiled and opened the fold.
Rinky : Wow chocolate
Karan : Mom !! Is he a magician ?
Rajni was silent.
Karan rushed towards Shlok and hugged him . Shlok was surprised with this deed.
Karan : Sir, why you didn't told that you was magician ?
Shlok : What ?
Rajni : Karan come here.
Karan ; Mom you promised that you will show me the magician . It's he naa
Rajni : Beta woh….
Shlok : Yes , your Mom is right. It's me only.
Karan's eyes brightened and he smiled . Rajni's eyes went teary.