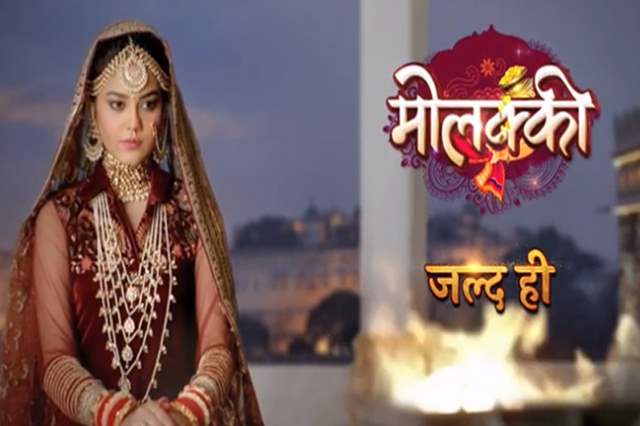 We Bet you wanna watch Colors' New Show Molkki; Read it's Storyline
Colors always brings shows which grab the attention of the viewers and the it has a storyline so gripping that people just get hooked on to it. Now Colors' is coming up with a new show called Molkki and it's something which might truly interest the viewers.
The show outlines a prevalent custom in Haryana. Wherein due to the skewed s*x ratio, 'Dulhan' is bought by people in exchange for money.
Molkki is the story of a 18-year-old Purvi, who hails from a small village in Uttar Pradesh. As a part of the bride buying custom, without her knowledge she is married off to a widower twice her age, Virender, a middle-aged man who owns vast lands and is the Sarpanch of the village.
The show will see newbie television actor Priyal Mahajan play the leading role as Purvi and  Amar Upadhyay will play Virender
Purvi, played by Payal Mahajan, is a responsible girl who has a heart of gold and fights all her battles with dignity
While it's the custom that binds them together, but is it possible for a relationship born out of a transaction to blossom into love?
Commenting on this, Priyal Mahajan as Purvi said, "My character Purvi is a responsible young woman who has a very strong moral compass.. It's an honor to play such a dynamic character and share screen space with some of the best actors from the industry. The combination of Balaji and COLORS is nothing less than a dream come true. I hope the audience will shower us with immense love and support."
Commenting on this Amar Upadhyay who plays Virender Pratap Singh said, "The concept of Molkki is unique, powerful and something that has never been shown on television before. As Virender Pratap Singh, I am playing a larger than life character who is a powerful landowner and a sarpanch of 50 villages. He is a very strong and serious person whose life undergoes a drastic emotional change when Purvi. It's a great feeling to be associated with COLORS again after 8 years. It is also amazing to work again with Balaji and Ekta Kapoor since we share such a history of success together. I am sure we will repeat that this time as well"
Apart from them, actor Abhay Bhargava will also be seen in the show playing the role of Bhim Mama. The character is Virendra's (played by Amar Upadhyay) affluent 60-year-old bachelor maternal uncle and owns vast tracts of land.
Commenting about his role as Bhim Mama, Abhay Bhargava said, "Bhim's character is very interesting.  He is a pure-hearted person and supports what is right. The character very seamlessly blends into the storyline and has many layers to it.  Molkki sheds light on very crucial issues that exist in our society and I am extremely delighted to be a part of it. I have been associated with Ekta's production for ten years."