Walking together through the memory lane – Episode 1
I am back with another fan-fiction. It is actually an Samaina FF. The fan-fiction is based on long-distance relationship and invisible beautiful love. The FF also focus to explain that the effects of the decisons taken out of anger . There are so many fun-elements and romance to enjoy. I would like to continue it for atleast 25 episodes as there are so many things to write. Please give your support by liking and commenting here. Your views are most welcomed.
Let us get into the episode.
1. Introducing Agarwals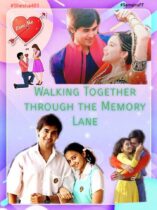 Set in 2013s,
A busy yet beautiful festive night decorated with clay lamps. The night seems to be as bright as a day could be. In Ahmedabad, especially in Niketan Street, Colonies (Society) are dominated by individual houses. Its rare that people prefer colonies to houses. The people at this colony are living here since 10-15 years. All the people are golden, values relations, traditional but with modern mindset but still gossiping aunties exist everywhere. Its just a part of Colony life and its always amusing if they are present. Sometimes we would pass time by hearing their gossips.
The steps are decorated with rangolis and diyas for diwali occasion. A girl lit the lamp with candle. Through the brightness of the light, her face becomes visible. She wore a normal cloth and looking at the diya, she lit with a smile.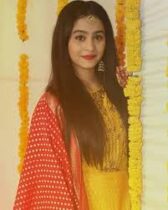 "Swati….." – a noise come from her back. "Soon, fast. We have to take photos of the Diwali decorations." – the same voice in a hurry. Swati looks at Preeti and asks, "How is my look? Do I appear like elegant and traditional bahus in serials?" Preeti looks at her weirdly. Swati – "Its ok. You are jealous that I would compete them when it comes to appearance." Preeti smiles.They lit the lamps. All of them are lighting diyas in their own houses. Actually for this Colony, its not only Diwali but Preeti's sister Pooja's is getting married the next day. So, the colony is giving a bright farewell for her. After some time, they took photos of Rangoli and lamps. The whole colony is bright and looks authentic.
Swati – "Where is this Naina? She hasn't helped in decorating nor appeared in photos". Preeti – "Hey, its 9PM, CID's Diwali special episode is airing on TV and it is known that she is a fan of it." Swati doesn't belong to the colony but she stays with Naina and Preeti, along with her parents, as her house is still under construction. Preeti, as a Naina's younger cousin and Pooja's younger sister is a daring carefree girl. Wheras, Swati is a fashionista who tries all types of makeups and attires, who would also spend too much time for dressing.
The girls enter inside where Naina is in beautiful red dress watching CID with some popcorns. She was actually lost in the show as she have piece of popcorn near her mouth but still it doesn't enter her mouth. Swati knuckles. Naina seems to get into her senses, asks – "What?" Preeti – "Same question to you?" Swati – "Your sister and me are busy in decorations, but you are watching Dr.Salunkhe and Pradyuman's jokes." Preeti express fake anger. In the Television, Pradyuman is throwing tantrums on Dr.Salunkhe.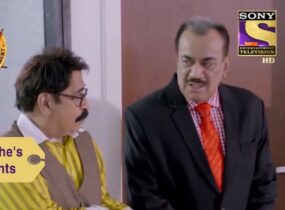 (Salunkhe and Pradyuman are fictional characters of TV show 'CID')
Naina – "You mad. Seriously the case is more and more interesting. One girl is missing. Seven NGOs gave complaint to rescue her. But the case takes a sudden U-turn that one of the girls from NGO is murdered by her valves and chest exploding. Two more girls too dies. OMG. I guess the doctor is fake. He seems like a fraud". Preeti – "You're the queen of madness. The show must not have got good man for doctor. Its too much for you to doubt him. However someone whom we didn't expect is the covict! So what?"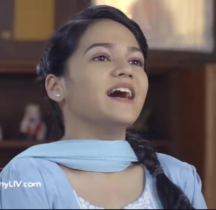 Swati – "But ok, the case is seriously interesting." Its advertisement in TV so Naina explains what happened from first. The girls hears that interestingly.
Naina is a talkative and hard-headed girl who believes in LOGIC not MAGIC. She won't tolerate if a movie lacks even a small logic and starts to contempt. Maybe thats why she hates romantic dramas where magic dominates logic. She loves novels of Agatha Christie, Rajesh Kumar and more, who writes stories based on crime thrillers. She desires to become a writer who would write many things on crimes, mysterious murders etc.
These girls studies at Pragati Vidya ka Mandir School. Naina and Swati are classmates who are studying 11th standard and Preeti is one year junior for these two girls.
Preeti and Swati after hearing the tale, "Call us after they reveal the convict" They both move to Pooja (Sudti Srivastava), who is enjoying her marriage rituals and talking to her friends.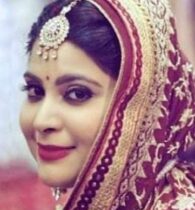 She is a type of girl who only dreams to get married to her desired man and it becomes true. Pooja hugs Preeti and Swati. They spoke with relatives and soon Naina joins them as the episode ended. Naina – "See, my guess is correct. Actually the doctor is the murderer." Preeti smiles. Bela comes there and gives some sweets to all the four girls. Pooja eats less. Preeti – "Oh, you're eating too less." Pooja – "Its fitness. I have to appear elegant tomorrow. Definitely, Varun will lost himself in my beauty." Naina – "Self praising…" "Ohhhh…." – chorously all shouts. Beena – "Ssshh. You girls are so naughty. Just leave her so she can take rest."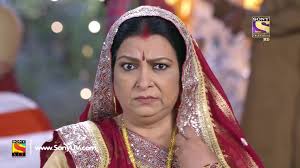 Preeti murmurs – "However, she is going to chit-chat with Pooja now by all her advices how to behave with in-laws and how not to, Shrinath ji..(God name)" Swati and Naina giggles.
Beena is the 'Tauji' of Naina and Preeti. She is a type of 50-50 biscuit who sometimes appears sweet and sometimes sour. Still she is good-hearted but becomes jealous for silly matters. Advice is the easiest thing she can do effortlessly. Wheras, Bela is Preeti and Pooja's mom who bring up Naina too as her father Rakesh is a widow. She is a caring mother, witty, creates positive impact around surrounding but sometimes sentimental.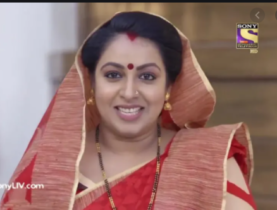 She support only the right. Her daring and truthful nature is reflected at Preeti and Naina.
Naina, Swati and Preeti come out of the colony and looks at the marriage hall which is near their colony. The hall looks beautifully and the interiors are decorated well. Arjun is arranging the chairs in the hall and checking the bride and grooms are clean. Naina asks Arjun – "Bhai, is there any work left so that we could help you?"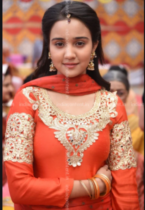 Arjun – "Nothing else. I'll take chairs from the rack and you arrange." Swati and Preeti pinches Naina signing her to leave from there as it was tiring. Arjun understand the girls mind and leave them. Two other men come and helps him.
Prakash(Kinshuk Vaidya) is in (bride guest) room who is designing a wood. Swati – "Bhai, is this what are you going to gift Pooja and Varun?" Prakash nods. He shows the wood carving. The girls look at that one in awe. Prakash smiles and continues his last minute carving.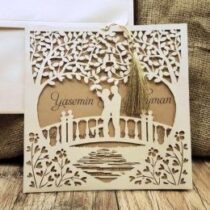 The girls look at his work.
Shefali is setting the lights at the wall space by standing at ladder, hymming some songs. She completed setting lights. Arjun looks at those lights come near the ladder. Carelessly, Shefali steps back (forgetting that she is in ladder). She fall from the ladder but Arjun hold her in his arms. They both look at eachother. Shefali – "Sorry but anyways nice catch." Arjun was slightly embarassed and looks if anyone had seen them. Arjun releases Shefali. Both smiles and run at opposite sides without turning back.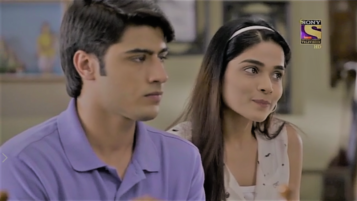 Prakash is Naresh's son who is doing his B.A in archietect 2nd year. He is silent, studious yet funny. He had a passion for designing and making statues etc.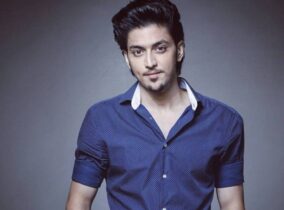 Arjun is Naina's brother, who is addressed chocolate boy in his school and college, but he is disciplined and decent. He loves sports and especially cricket. He is doing his first year in college. Without knowing himself, he is loving Shefali.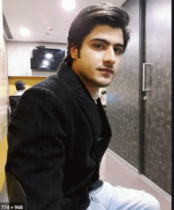 Shefali is new entrant to his Colony who is witty, carefree and lovely. But hated by Beena for her modern attires. She is Naina's best friend in colony and Arjun's college mate. She loves writing poems and have a crush on Arjun.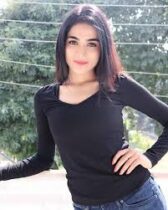 Naresh, Rakesh and Anand are looking at the kitchen area. Rakesh – "Hey, you should come here sharply at 4am and should complete cooking before 7.30; Don't be late. Wash these vessels well. All should appreciate Agarwals Wedding is simply grand."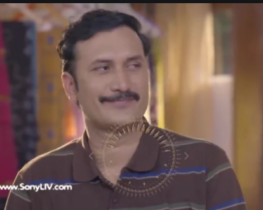 Naresh – "Rakesh, how many times would you repeat the same. I got tired of this?"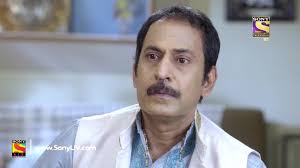 Rakesh – "Nothing should happen wrong, bhai. Thats why…" Anand – "Why are you both are nervous? Everything will be alright. Let us look at the entrance area works." The three goes.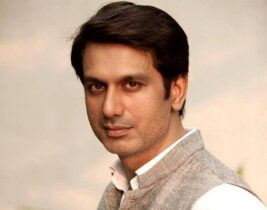 Naresh, being the elder brother and Beena's husband, is a respected lawyer. He is supportive yet conventionally strict. Rakesh, the middle one, who has more works to do, is too strict with everyone with a angry face. He is a librarian at Naina's school. But Rakesh is good at heart. He want everything to be perfect but still find flaws in everything. Anand, the younger brother, is responsible like his bros but still cool and supportive. Everyone adore him at the colony.
To be continued…