Vivah – Ek Vaibhav With SSK and Swaragini (The End)
Hi all!!!!
(FB)
Bharadwaj family come to Udaipur.
Meena – Jamanlal and Sharmishta – Shekar welcome them. Nirmala gets touched by their gesture.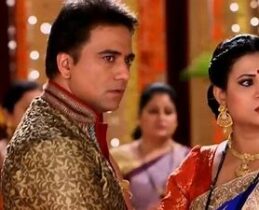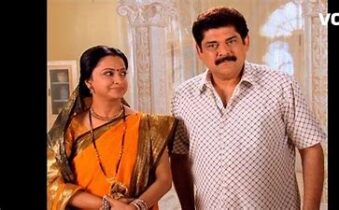 Jamanlal: You all rest for some time. We will discuss marriage details later.
Nirmala agrees.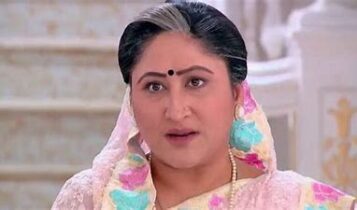 She goes and meet Prem and Sidharth.
Nirmala: I'm proud of you prem. Because of you we have got such a wonderful family's relation. I really liked their welcome.
Sujatha: Yes Mataji. They are very kind.
Annapurna: The whole Udaipur village is praising Simar and her sisters a lot.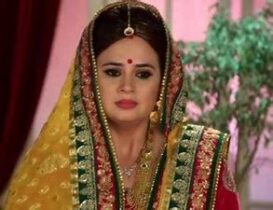 Prem: Where is Sanskar and Laksh?
Annapurna: They went to Amba's temple to do puja for the wedding clothes. They will come soon.
Guruji: Prem and Sidharth, you also go and dharshan Maa Amba.
Prem: As you say guruji.
Guruji takes Bharadwaj family inside the house.
While going to Amba's temple, Sidharth step into mud unknowingly.
Prem: Sidharth, come let's go and wash it in the river.
Sidharth: I will wash and come. You go to temple.
Prem leaves.
Sidharth goes to river bank and see Roli struggling in water.
Sidharth: What happened?
Roli: My leg got hurt. I think my leg got stucked in some plant. I couldn't come out. Please help me.
Sidharth helps her by pulling her forcefully towards him. She falls over him. They both have an eyelock. Roli gets up.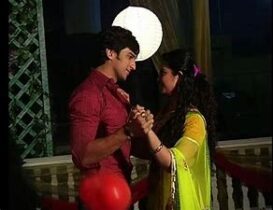 Sidharth: Are you ok?
Roli: Yes.
Sidharth: What are you doing here alone?
Roli: I came here to pluck mehendi leaves for mehendi function. All my sisters are in temple.
Sidharth: Even my brothers are in temple.
Roli: Let's go there.
Sidharth lifts Roli as she couldnt ablt to walk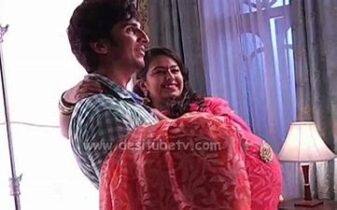 They leave to temple.
Meanwhile in temple,
Simar prays to god…
Simar: Thank you for giving me everything I needed. Thanks for fulfilling all my wishes. I'm so grateful for you.
Her heart starts to beat fast. She realizes Prem is coming. She turns and see Prem. They have an eyelock.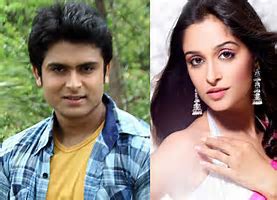 Prem: Simar, can I ask you something?
Simar: Sure.
Prem: Do you agree in this marriage?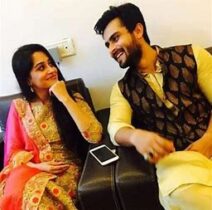 Simar: Yes.
Prem: Happily, or any forced decision?
Simar gets shocked.
Simar: Are you testing me?
Prem: I'm the one who got tested in your suyamvar.
Simar: You know what, when I heard about you, I started to develop a craze on you. I was praying that you should come to event and win also.
Prem smiles.
Swara and Ragini come to temple holding many boxes. Sanskar talking with Laksh doesn't notice her and hit her. All the boxes fall.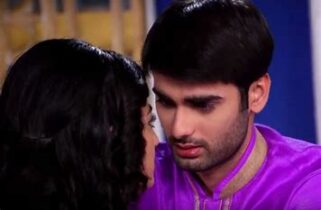 Swara gets angry. Sanskar gets mesmerized in her beauty. He stands still.
Ragini sees Laksh and smiles. They both have an eye lock.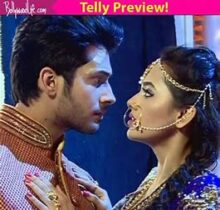 Laksh: Sorry. We are Prem's brothers.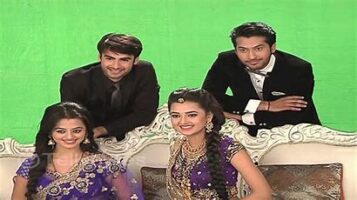 Ragini: We are simar di's sisters.
Swara: Hello, you hit me but you are not even apologizing for it.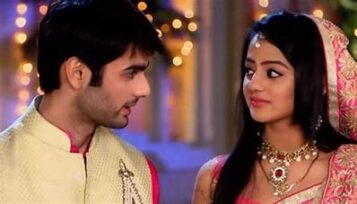 Sanskar then come to senses.
Sanskar: Sorry.
Swara picks everything and goes.
Roli and Sid also come there.
Bharadwaj family and Diwedi family come there.
Guruji introduces simar to mataji. She gets blessings.
Mataji likes simar a lot.
He also introduces other 3 girls.
Mataji sees the girls' character in arranging things for pooja and also their beauty. She then sees other 3 grandsons. She then remembers pandit's words that they will have their bahus from same family. She sees guruji. Guruji understands from her look. He nods yes. She also sees her bahus and sons. They also nod yes.
Mataji: Shall I ask you something jamanlal ji?
Jamanlal: You can order us.
Mataji: It is a request. Can you give your other 3 daughters to our other 3 sons? Shall we take them also as our daughter-in-laws?
All gets shocked. Simar gets happy.
Jamanlal sees shekar,meena and sharmishta. They happily agree.
Jamanlal: We are blessed to have your relation. We agree to this.
Meena: This is a very good news.
Mataji: Roli will marry Sidharth. Swara for Sanskar and Ragini for Laksh.
Ragini looks at laksh and smiles. Roli-Sidharth look at each other. Sanskar happily looks at Swara but she angrily looks him.
They pray together and leaves.
Swara goes angrily. Simar goes to pacify her.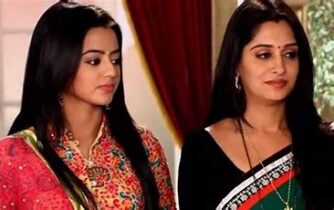 Simar: What happened swara?
Swara: I'm not interested in this wedding.
Meanwhile, noticing the tension on sanskar's face, prem goes to talk with him.
Sanskar: Bhai, swara won't agree for this marriage.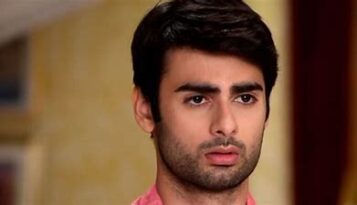 Simar: You don't worry. I will talk to dad to cancel this.
Swara: Thanks, di.
Ragini and Roli look on.
Prem: Sanskar, Swara is a good girl. You have a word with her. That will clear all the misunderstandings.
Sanskar: Ok bro.
Sanskar goes to meet swara.
Swara: I'm not interested to meet you or marry you. Go away.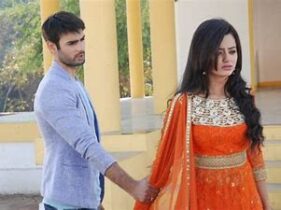 Sanskar: One-minute listen to me. When I saw you first time, I felt love with you. Something told me that you are mine. So only I couldn't respond at that moment. I'm very sorry. If you want to cancel the wedding go ahead. I won't force you. Even I will tell my family to cancel our wedding.
He leaves. Swara gets emotional hearing him.
Swara goes to simar crying.
Swara: didi I made a mistake.
She narrates the incident.
Swara: I want to marry sanskar but he went to tell his family to deny this proposal.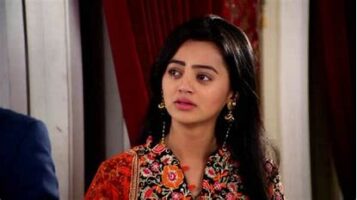 Simar calls ragini and ask her to inform sanskar about Swara's changed decision.
Ragini goes immediately and tell sanskar.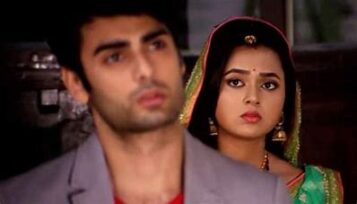 Sanskar rejoices.
Laksh: You came in a hurry. Have water.
Ragini feel shy.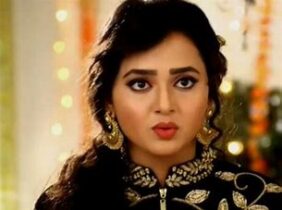 She drinks water and runs from there.
After 2 days!!!!
Haldi begins…
The girls and boys have their haldi function!!!!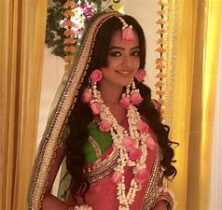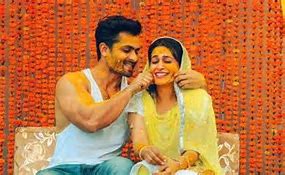 Next day, Mehendi…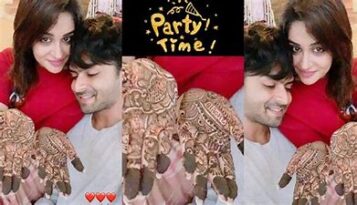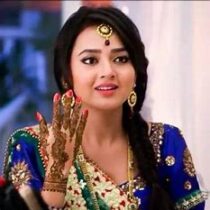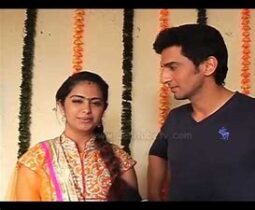 All the couples have fun!!!
They dance….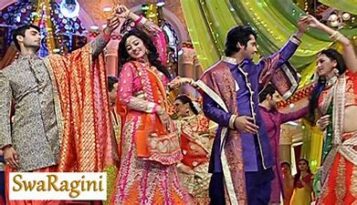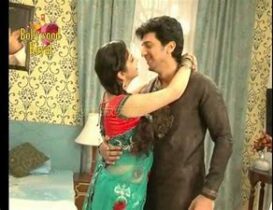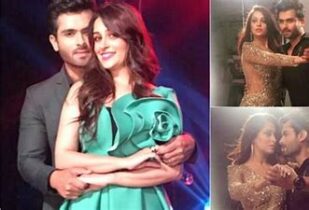 The next day Wedding!!!!
Grooms come to the mandap first.
Meena and Sharmishta does their rituals.
Then Brides come.
Prem-Simar, Sidharth-Roli, Sanskar-Swara, Laksh-Ragini have an eyelock.
The Brides come and sit near grooms.
The wedding ritals begin.
All rituals such as Kanyadhan, Ghantbandan, taking rounds everything gets completed!!!!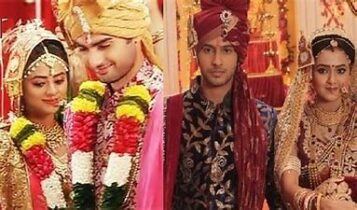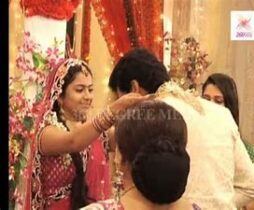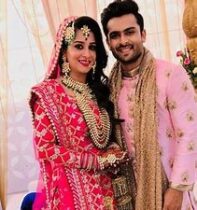 The Parents of grooms and brides are all happily bless the newly wedded couple!!!
(FB ENDS)
Suddenly Simar gets pain…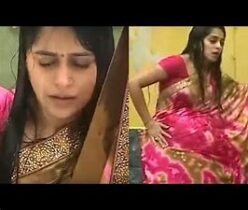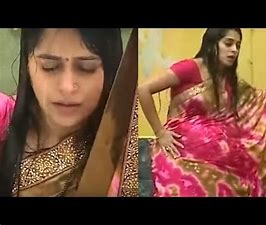 Roli goes to call the elders.
Swara: Di are you sure? Is it a labour pain?
Simar: Yes Swara…Contractions has begun…
Mataji: But Simar, we have time for delivery, right?
Sujatha: It might be premature delivery mataji.
Annapurna: Prem, you lift simar. Sidharth, start the car. Ragini, you pack simar's hospital bag and come with Laksh. Swara get a bottle of hot water.
Mataji: Sujatha and Roli go with Simar. We will come in another car.
All agrees and goes.
Simar: Ma, its paining a lot.
Mataji calls and informs Jamanlal.
Meena worries.
Sharmishta and Shekar consoles them.
Bharadwaj family reach hospital.
Simar is taken into labour ward.
Doctor: It's a premature delivery. Be strong.
Time goes. All worries.
After 5 hours of labour, Simar delivers a girl baby.
Doc: The baby is perfectly healthy. Both mom and daughter are doing fine.
All gets happy. Everyone congratulates Prem.
Prem sees Simar and kisses her.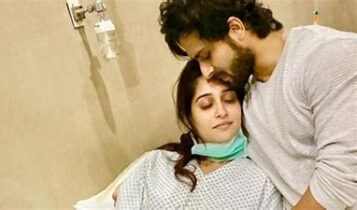 All wish Simar too…
After 1 week, Namkaran function…
Both Bharadwaj and Diwedi family are present.
Simar and Prem names their baby as Anjali.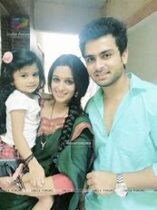 (I used anjali's old age pic because I couldn't find prem with a small baby)
Swara feels nausea. Mataji checks her pulse and tells that she is pregnant.
Sharmishta hugs her…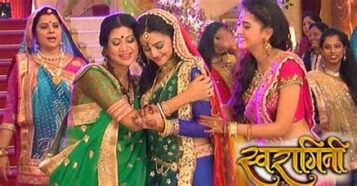 The sisters share a hug.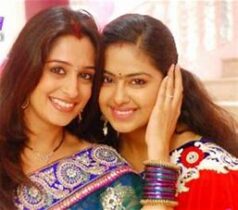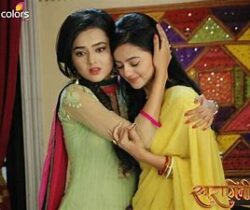 Shekar: Anjali has brought a luck into this house.
Simar feels happy and kisses her…
Mataji: I'm very happy as Prem-Simar's syuamvar has bought such wonderful bahus to my house. All four sisters are gems.
The boys hug their wives and pose for a group pic!!!!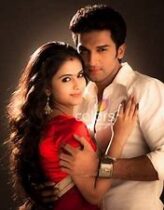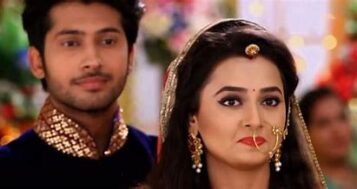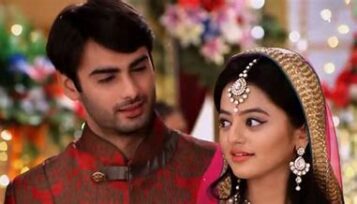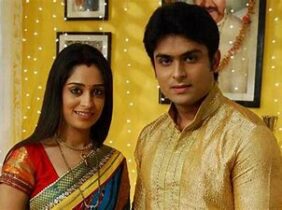 The End!!!!
P.S : Thanks to all the silent readers… Thanks to Jasminerahul, Adhu, Sraddha for commenting.
Actually, I planned this for a 4-episode mini ff. Thanks to all for your support!!!!
Signing off,
Supriya_R